The MCU short film Guardians of the Galaxy Holiday Special is available on the Disney+ streaming service platform and is the second MCU special after Halloween-themed 'Werewolf By Night'. This movie tells the story of the Guardians who want to deliver a Christmas surprise that Peter Quill (Chris Pratt) hasn't felt in a long time. This film has garnered positive attention from both critics and fans alike.
This film also offers special music like in the Guardians of the Galaxy movies.
Synopsis Guardians of the Galaxy Holiday Special (2022)
Tell Guardians members like Peter Quill, Drax (Dave Bautista), Mantis (Pom Klementieff), Nebula (Karen Gillian), Rocket (Bradley Cooper), Groot (Vin Diesel) and Kraglin (Sean Gunn) to surprise them. Quill with Christmas theme. This prompted Mantis and Drax to come up with the idea to come down to earth for a surprise this Christmas, be it a decoration or a special gift for Quill. This is done because Kraglin told Quill in his childhood that Yondu (Michael Rooker) disapproved of Christmas.
On their journey to Earth, their mission is to bring along Quill's favorite childhood actor, Kevin Bacon. This exciting adventure ends with the Guardians celebrating Christmas on Planet Knowhere, which in this movie becomes the headquarters of the Guardians of the Galaxy.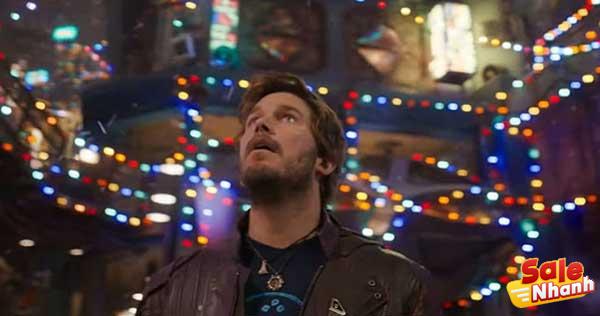 Guardians of the Galaxy Holiday Special movie review
Interesting plot
James Gunn once again tries to provide a very interesting story although explaining it is not too complicated. This is a simple Christmas-themed movie with the large Guardians family as its main focus. With his cinematic style, James Gunn has always been loved by movie lovers, with his humor and background music, making the main style of Guardians movies never disappear.
Focus on the characters Mantis and Drax
It should be noted that the Guardians movie definitely focuses on the leader of the Star Lords or Gamora. But in this movie, James Gunn tries to deepen the personalities of the other Guardians, namely Drax and also Mantis, which is why they are considered the main characters in this movie. Mantis has tried to bring joy and also the deepest meaning through her adventures with Drax.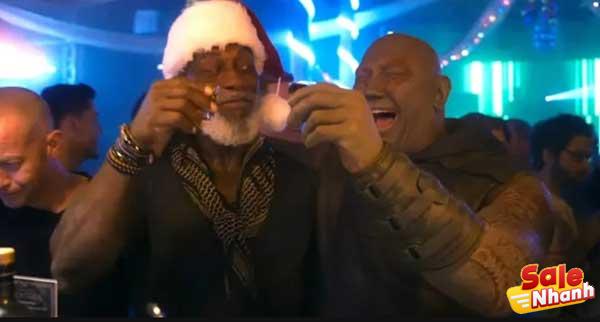 Likewise with Drax, he's managed to be one of the key characters in this movie, not to mention his well-done comedy delivery. As for other characters, such as Kevin Bacon, who plays himself, he also succeeds in delivering fun and interesting delivery. Kevin here is made to look like he doesn't care out of fear, but ends up being a gift that touches Quill's heart.
Music featured by James Gunn
Surely the soundtrack in this movie needs to be applauded. Not only is it an add-on, but the music included in the Guardians of the Galaxy movie is also of great interest to those who love this cosmic force. Music can be an important factor for Gunn, as it is important to know that the music in the film has a different meaning and purpose in explaining the film's story.
Even in this 'Guardians of the Galaxy Holidays' short there is an original soundtrack by James Gunn Lho! composing, which may explain that this film has strong musical connotations.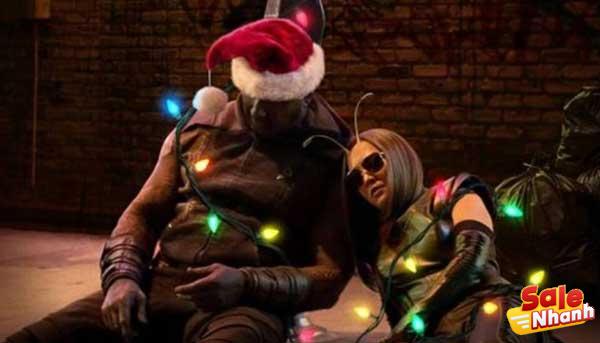 Conclusion Guardians of the Galaxy Holiday Special
The 'Guardians of the Galaxy Holiday Specials' short is the MCU's best movie and even the best Christmas-themed movie coming out in 2022. A stylish movie that doesn't tell superhero adventures. which tells about the warmth and joy of love behind Christmas. James Gunn has once again succeeded in creating his best work in explaining what it means to explain together through Guardians of the Galaxy.
Salenhanh – Product review blog
Address: 115 Nguyen Van Qua, Tan Hung Thuan Ward, District 12, Ho Chi Minh City
Website: https://salenhanh.com/en
Mail: Salenhanh.com@gmail.com
#salenhanh #Reviewsalenhanh