Adapted from the novel "GAP" by Devil Planoy (เจ้าปลาน้อย), GAP is a romantic drama from Thailand that gives viewers an unexpected and interesting love story. You probably already know that there's more boy's love out there than girl's love. So when it was rumored that the GAP novel would be made into a series, there were pros and cons everywhere.
Finally, this series is still on the small screen. What is the summary and review of GAP the Series? Let's find out with Salenhanh now!
Summary of the movie GAP
Release year 2022
Genres Comedy , Coming of Age , GL , LGBTQ , Romance , Workplace , Youth
Produce Channel 3 , IDOLFACTORY
Director of Saint Suppapong Udomkaewkanjana
Cast Freen Sarocha Chankimha Becky Armstrong Cream Thanaporn Kemtongcharoen Noey Natnicha Vorrakittikun
Episode 1
Long after Lady Sam (Freen Sarocha Chankimha) first came to the rescue of Mon (Becky Armstrong) when they were children, Sam is definitely Mon's idol. To be near him, Mon took a job under him.
When they finally meet again at the office, Mon is struck by his cold appearance, too different from his image and desires. Mon and Sam don't just differ in behavior; They stood apart in class and there was an eight year age gap between them.
Mon (Becky Armstrong) has long idolized Sam (Freen Sarocha Chankimha), precisely since he was in elementary school. All because Sam once saved his life.
At that time, Lady Sam, who was of royal lineage, was known to everyone in Thailand. He was also respected despite being a teenager at the time. And, Sam didn't hesitate to help Mon, who was almost in an accident at the time.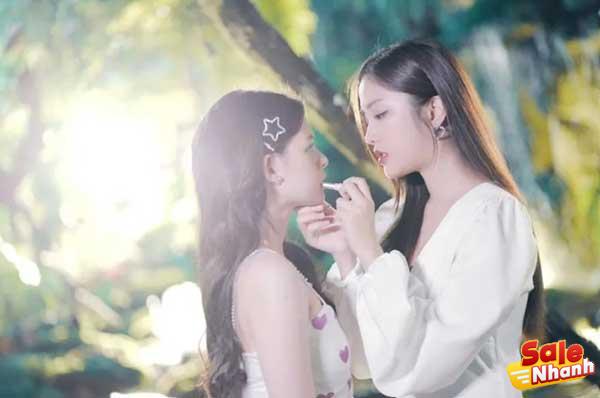 Over the years, Mon has kept his feelings for a woman 8 years older than him. After graduating from college, Mon tried to get into a company led by Sam, and he eventually succeeded as an employee there.
Mon thinks that Sam is a boss loved by all employees, because in Mon's mind, Sam is a good person. His statement was immediately denied by the entire staff there. Sam is nicknamed "The Boss" because he is very cruel.
On the very first day, Mon witnessed a colleague caught dating get fired, until he was eventually fired from the company. "Romance is not allowed in the office." is one of the rules at Diversity's office, Sam.
Before leaving work, Mon ran into Sam. It got Mon's hair caught in Sam's expensive bracelet.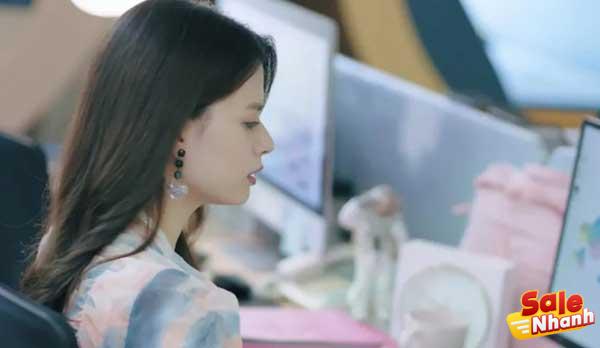 Mon didn't expect that the first thing Sam did was not take care of Mon's hair, he wanted to cut Mon's hair so as not to damage his bracelet. Turns out Sam's nasty nature is real, not just a boastful office worker.
Arriving home, Mon is greeted by Nop (Non Ratchanon Kanpiang), his boyfriend, and Yuki (Irin Urassaya Malaiwong). Despite being three friends, Nop clearly likes Mon, even "shooting" Mon many times. But Mon was still adamant that he could not return Nop's feelings.
Mon's parents also came up with an idea to remind Sam of Mon, which is through his dog Sua. Back when Sam was helping Mon, he was talking about his dog. He cannot take care of the dog at home because he is not allowed to have pets.
So Sam and his mother took care of Sua. Now Sua has a puppy named Singha.
The conversation at the dinner table revealed that Mon lives with his biological mother and stepfather in Thailand, because his biological father is in the UK. Apparently it's been a while since Mon's parents got divorced.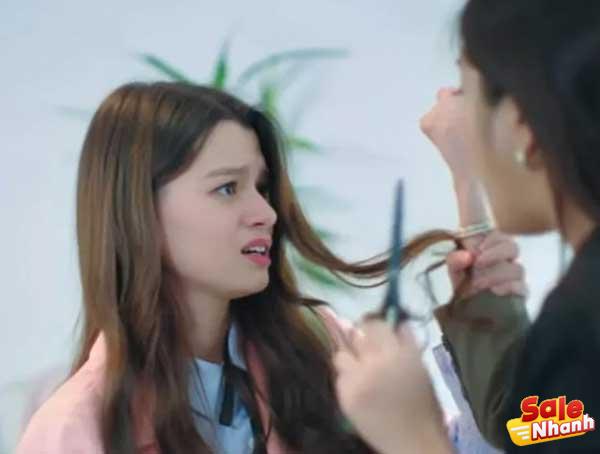 Moving on to Sam's family. As a descendant of the royal family, Sam has heavy demands from his family, especially his grandmother. Sam, 30 this year, was told to stop looking after the company and focus on finding a life partner. After marriage, let the men work and Sam just need to be a good wife and mother.
Sam balks, because he likes to work. However, her grandmother doesn't want her third grandchild to be disappointed like Neung and Song, Sam's siblings. At that dinner, Sam's grandmother also invites Kirk (Heng Asavarid Pinitkanjanapun), Sam's future husband.
It turns out that Kirk is Sam's business partner. In front of their grandmother, both try to give the impression of their intention to get married, even though behind the scenes, both are workaholics and do not want to get married. The next day at the office, Sam came up with a new idea for the company.
Mon interrupted and said that the employee needed a quiet atmosphere to come up with ideas. At that moment, Mon introduced himself by his full name, Kornkamon.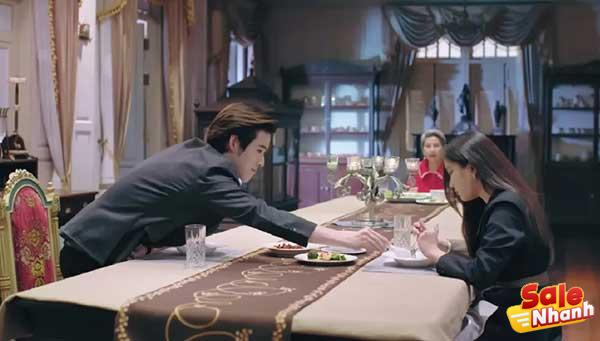 Called into Sam's room, it seems that Mon has an interesting idea for an office project. Mon was also appointed administrator of the Diversity Pop Page although he is still a novice.
GAP . movie review
Adapted from the novel
This series is based on the novel of the same name, namely "GAP", written by Devil Planoy. There have been many boy love series based on best-selling novels. Now it's the favorite girls' turn to start getting involved in revitalizing the Thai drama industry that young people might love.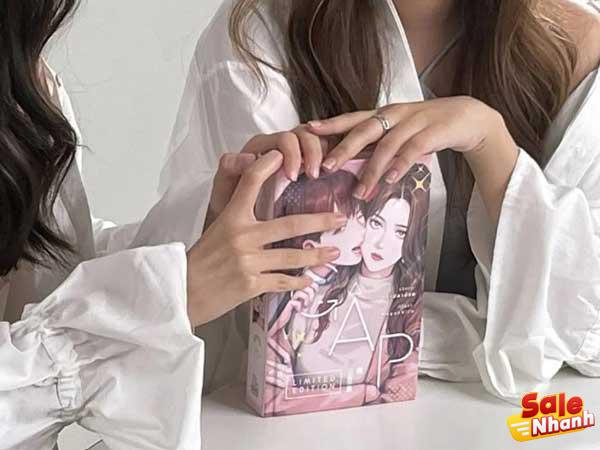 Shocking Enthu Thai Universe
The double standard is still often caught by the actors in Girls Love. When it's the boys' love, many fans will support. But, for a girl's love, there are still a lot of flaws. Even when GAP released a demo video of the test, many people protested about some scenes. Even if it's BL, fans/viewers will 'normalize' everything.
Salenhanh – Product review blog
Address: 115 Nguyen Van Qua, Tan Hung Thuan Ward, District 12, Ho Chi Minh City
Website: https://salenhanh.com/en
Mail: Salenhanh.com@gmail.com
#salenhanh #Reviewsalenhanh