For those of you who have studied psychology, you are probably familiar with the image of Sigmund Freud. He is an Austrian neuroscientist and the figure behind psychoanalytic theories and other psychological theories such as the id, the ego and the superego, the Oedipus complex, and many others.
But despite his existence as the father of psychoanalysis, what if Sigmund Freud not only gave theories but also acted as a detective investigating cases involving the supernatural? course? The Austro-German film Freud is on Netflix to tell about this fantasy version of Freud.
Summary of the movie Freud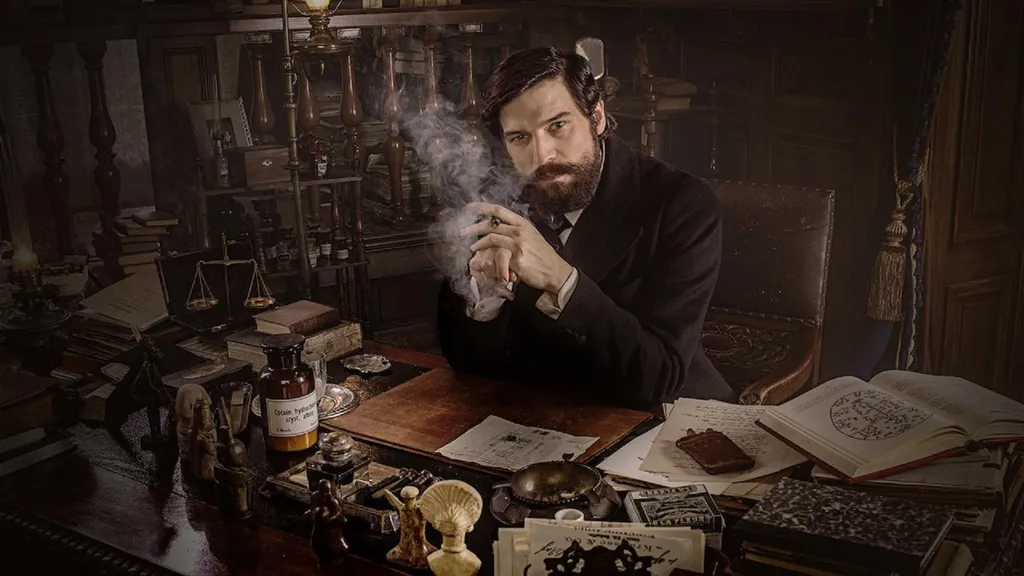 Release year : 2020
Genre: Crime
Production : Bavaria Fiction, Satel Film, Mia Film
Directed by: Marvin Kren
Actors: Robert Finster, Ella Rumpf, Georg Friedrich, Stefan Konarske
The story opens with a criminal case that happened in 1886 that is said to have happened a conspiracy involving important figures. Sigmund Freud (Robert Finster) was a 30-year-old neuroscientist at the time. At the time, Freud was very obsessed with the theory he had just started, that of hypnotherapy.
Freud revealed that he discovered this knowledge during a trip to France at Dr. Jean-Martin Charcot. Freud's mentor, Josef Breuer (Merab Ninidze), was very supportive of Freud's theories and innovations.
Unfortunately, this is in contrast to Theodor Meynert (Rainer Bock), the director of the mental hospital where Freud worked. Freud's ideas and creations were not only rejected by Meynert but also by his other colleagues.
Sigmund is invited to a party. He is convinced by his partner, Arthur Schnitzler (Noah Saavedra) to join the party. The party is hosted by Countess Sophia von Szápáry (Anja Kling).
Countess Sophia von Szápáry organized this party to expand her relationships with influential figures.
At the party, along with her husband Viktor von Szápáry (Philipp Hochmair), she performs a marriage ceremony with a Hungarian girl named Fleur Salomé (Ella Rumpf). Salomé's presence was used by Szápáry as a vehicle for factions.
During the ritual, Salomé saw a magical vision in which he saw a girl named Clara von Schönfeld in an uncomfortable position. Intrigued by Salomé's vision, Freud studied it further. In Salomé's vision, Clara disappeared into the sewers of Vienna.
Immediately after the séance, Clara completely disappeared. Freud feels called and is curious about the girl's disappearance.
In addition to this case, Freud also felt that Salomé's vision might lead him to Clara. By relying on the science and theory he had just discovered, Freud got involved in the missing child case.
Not only the investigation of Clara's disappearance, along with Freud's investigation, it was found that this case led to supernatural practices and conspiracies. This case is solved by Freud with his domestic assistant, Leonore, and inspector Alfred Kiss.
Then what happened to Clara after being declared missing? And how did Freud find the girl and unravel the mystery of the conspiracy theory behind the girl's disappearance?
Serial Freud content review
Taking the supernatural elements against Freud's theory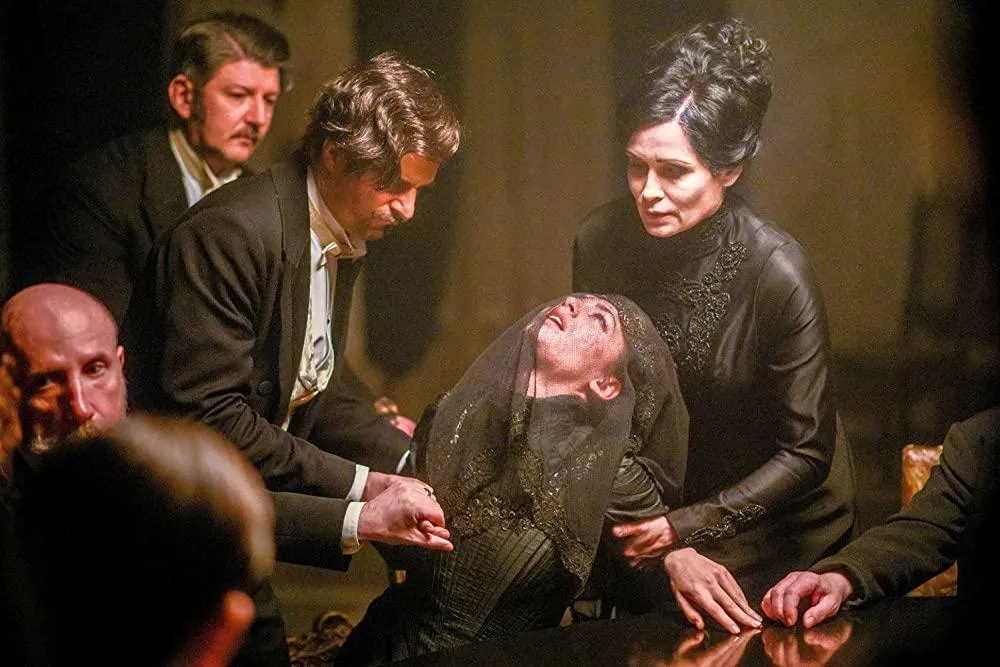 Really, the concept of the story conveyed here is interesting because it can demonstrate that psychological theories that exist in the world can be appealed to to defeat something supernatural.
In this Freud series, the main character is able to combine everything very neatly. The author can even put the theory of the book into the story correctly.
Perhaps rather than being called a crime series, this Freud leans more towards a psychological thriller and mystery series. This is because the supernatural and mysterious elements are quite thick, especially if the plot is already dominant in the telling of Fleur Salomé.
In addition, the presentation of the psychological theory developed by Sigmund Freud during his lifetime is quite accurate. Moreover, in this series, the theoretical transmission is quite clear and well conveyed to the audience.
Elegant, eye-catching images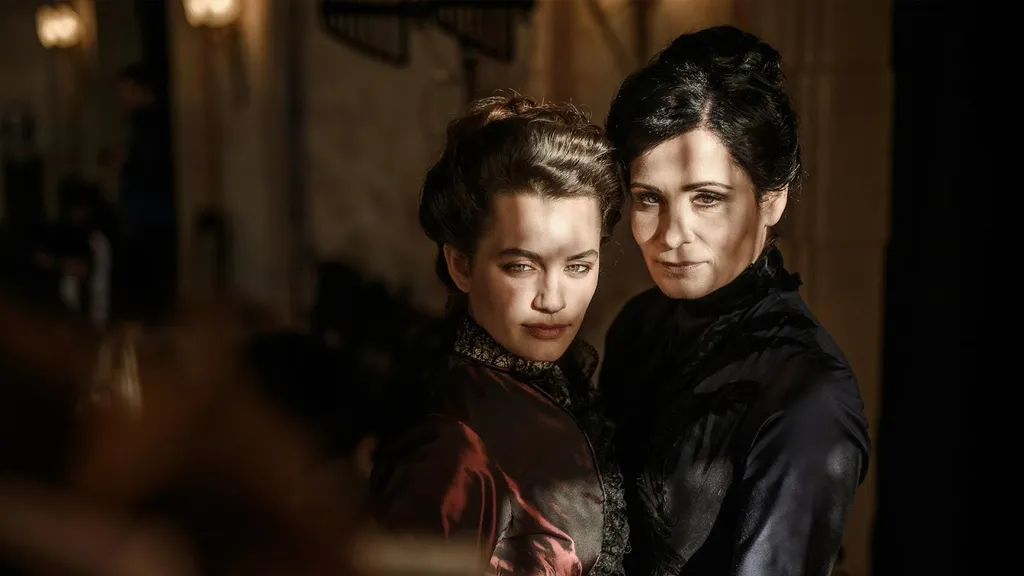 From a visual perspective, Freud sells images that are both luxurious and attractive. Especially when it comes to some suspenseful murder and magic scenes. Almost throughout the episode, the audience will be perceived as a dark image.
It could almost be said that the image produced was too dark and cold. However, if the concept of this series carries elements of mystery, crime, and psychological horror, then the presented visuals fit very well. You could say intuitively, Freud won a lot.
Even for fans of thrillers or psychological thrillers, Freud's visual tricks are sure to be eye-catching. The atmosphere is built almost like a sci-fi movie.
Furthermore, a film critic for The Guardian, Adrian Horton, also said that Freud's design is almost equivalent to that of Abraham Lincoln: Vampire Hunter (2012).
Almost like watching typical American TV series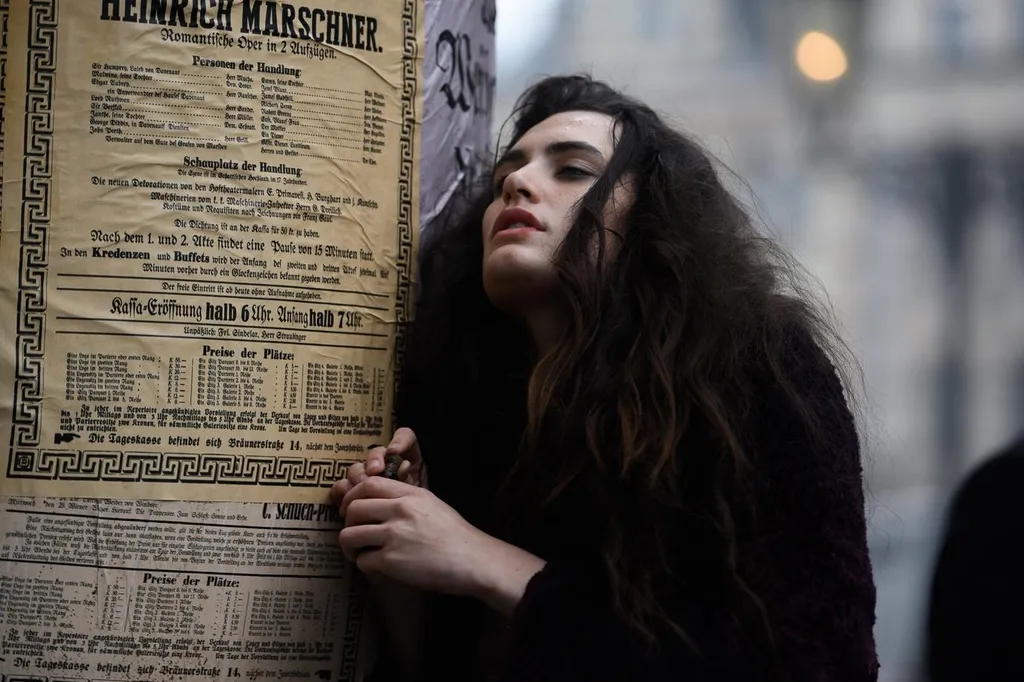 Although the language used is German, when watching Freud you will feel like you are watching an American series. It is almost certain that the author drew inspiration from similar American series or movies.
He does a psychological horror story wrapped in supernatural spices like most movies. Unfortunately, the execution doesn't feel right if the protagonist delivering this polished story is a real character and a well-known scholar.
In this series, the character Sigmund Freud is built with a polished story and closely resembles an intelligent fictional character. Even at a glance it almost resembles Sherlock Holmes.
Unfortunately, to build Sigmund Freud's character into a hypnotherapist with anti-supernatural abilities doesn't feel right.
Because of his fame in academia, the image of Freud may have been in the minds of many people. So, when people see this series, it will feel too strange and far from what most people imagine about Freud.
Freud's background should become history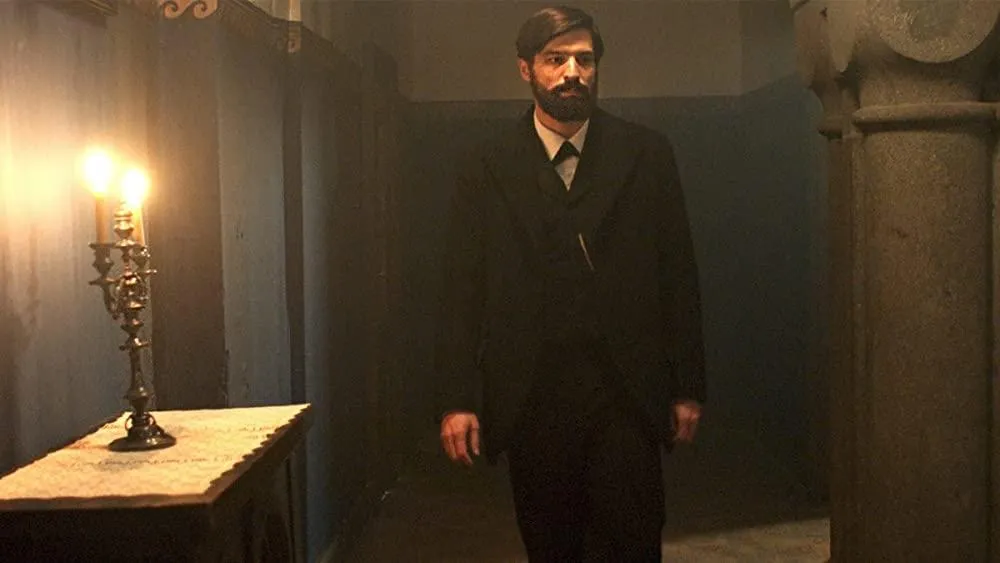 The story of Sigmund Freud, known to many as a scholar and father of real-world psychoanalysis, would be better than history. The story of a neuroscientist who has the ability to combine hypnotherapy to combat black magic seems too 'myth' if the character is Sigmund Freud.
Perhaps it would be a different story if the creator of an original character was inspired by Sigmund Freud. The story will certainly be freer and not fixated on the timeline of Freud's life history in the real world. Because maybe in real life, the genius of Sigmund Freud is not necessarily so 'connoisseur'.
This can be compared to Ian Fleming, who made the James Bond character. Turns out he was inspired by William Stephenson, an American Marine who served in the Second World War
This Freud story would be more interesting to the audience if the creator created an original character inspired by Freud instead of embedding his own Freud character.
That's a full review of the Netflix series Freud. So let go of the expectations of Freud telling the life story or biography of the father of psychoanalysis. This is because the plot presented is far from Freud's life story in developing his science of hypnotherapy.
For those curious about Freud's story, which is a bit more sci-fi than science, this series has been on Netflix since 2020. Have you seen this series? Don't hesitate to share your viewing experience here!
Salenhanh – Product review blog
Address: 115 Nguyen Van Qua, Tan Hung Thuan Ward, District 12, Ho Chi Minh
Website:  https://salenhanh.com/en
Mail: Salenhanh.com@gmail.com
#salenhanh #Reviewsalenhanh