In the late 90s, Yae and Harumichi, two teenagers who met then fell in love at first sight. After graduating from high school, Yae went to school in Tokyo. While his girlfriend, Harumichi, joins the Japan Self-Defense Forces, as an aviation student.
Distance begins to separate Yae and Harumichi, until a tragic accident finally strikes Yae. Since then, they never contacted each other, until 20 years passed. After a long separation, fate brought these two lovers together again.
The story of Yae and Harumichi, who have been separated for a long time and meet again? Don't miss the following reviews.
Synopsis First Love (Hatsukoi)
Release year 2022
Genre Drama, Romance
Director Kanchiku Yuri
Cast Hikari Mitsushima Takeru Satoh
The story begins in 2018, at which time Noguchi Yae is performing his duties as a taxi driver. The story then shifts to Yae's first year of high school and slowly returns to 2018, as the plot loops back and forth from the past to the present.
In 1998, one day, Yae met Harumichi at school on the first day of school. Ever since that first meeting, Yae has shown a liking for Harumichi. Yae is a smart student and even becomes the prima donna at school, so many boys express their feelings for her.
However, whenever someone confesses her feelings, Yae always refuses and makes Harumichi very happy. In 2018, back to the present, Yae is busy with her job as a taxi driver and spends her days well.
On the other hand, Tsuzuru, Yae's son, is secretly attracted to a girl he follows on social media. Meanwhile, although Tsuzuru lives well off of his father, however, he doesn't enjoy his life much, moreover his father wants Tsuzuru to become his successor.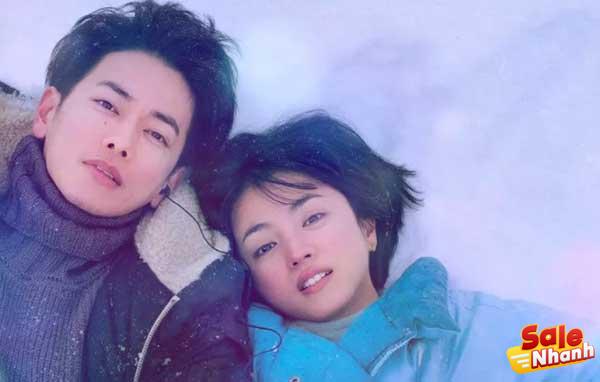 As for Harumichi, he now has a girlfriend and works as a patrolman in a building. When he went to see his girlfriend, Harumichi brought lilac flowers, but for some reason they were not given. Later, the lilac flowers were brought and given to her by a colleague who liked Yae.
Back in Yae and Harumichi's youth, the two of them are pretty close now. Harumichi finally has the courage to confess his love to Yae. From then on, they began to become a couple full of happiness every day.
In 2000, Yae and Harumichi continued to have happy days even though they were no longer in the same place. Yae is currently continuing her studies and research in Tokyo. While Harumichi entered the special air force's flight school.
Until one day, in 2001, Yae had an accident that caused her and Harumichi to begin to separate. Until time passes with people busy with their own business.
Twenty years later, in the present, on a journey, fate brings Harumichi and Yae back together. At that time, Harumichi accidentally saw Yae being a taxi driver.
And since then, Harumichi has been trying to find Yae again, even though he has a girlfriend now. Meanwhile, Yae has a child she loves dearly from her previous marriage.
First Love movie review
Unforgettable first love story
The story in this movie follows the two main characters, Yae and Harumichi. The story follows the youth of these two lovers, until they grow up. Along the way, twists and turns of the love story between Yae and Harumichi are shown.
A roller coaster love story journey. Starting from the feeling of happiness and beauty of first love, feeling of regret until getting a second chance. Although there are some scenes that are quite cliché, there are also some that are quite attractive.
Then, even though the plot goes back and forth, the time shift is still shown smoothly and does not make you dizzy when watching. What I like besides the story is the player character development. The background story of each family is very interesting to me.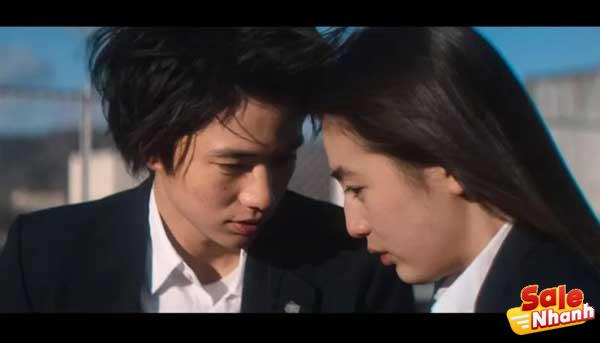 Yae, who could be said to have grown up in a broken family, has become a tough woman. Harumichi has a sister who is deaf and a very warm family. Although I'm a little annoyed with Harumichi's personality, I can tell that he's not tough and selfish.
In addition to telling about an unforgettable first love, this film also talks about culture, social and political issues. In fact, the history of the Covid-19 pandemic also goes into the story of this film, all beautifully handled.
By the way, on Netflix, this movie has an 18+ rating with sex & nudity tags. And sure enough, there was a rather vulgar scene that caught me by surprise. So, although it has a rather light theme, this movie is indeed more suitable for those 18+.
The images, filming techniques and songs are very suitable
In addition to the interesting story, this movie also has good visuals and cinematography. In terms of images, you can see the difference in image quality year on year. If speaking at the present time, the image quality seems good and clear. Meanwhile, if you're telling a flashback, it often looks as if the image is an old TV series.
In addition, the color tone from year to year is quite different. So it is quite easy to distinguish between present and past. The cinematography in this movie is also nicely done, starting from slow motion, background sounds like airplanes flying, etc.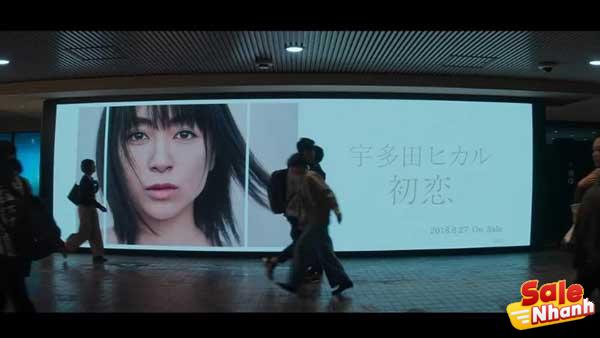 Aside from the good visuals and cinematography, the song that inspired this movie fits the plot perfectly. Interestingly, the songs 'First Love' and 'Hatsukoi' sung by Utada Hikaru both have the same meaning as 'First Love'.
However, these two have different meanings. As for the song 'First Love', this film describes more of the first love that comes with the beginning of Yae and Harumichi becoming lovers. And the song itself becomes a memory for their future Yae and Harumichi.
As for 'Hatsukoi', it depicts first love when Yae and Harumichi were adults. After 20 years apart, Yae and Harumichi face a series of ups and downs. Until fate finally brings them back together and the memories of their first love come back to life.
An ending that makes many mixed emotions
This movie will give you the feeling of some emotions. Starting from the first love story of the young Yae and the lovely Harumichi. Begin to experience the stages of problems, joy, disappointment, irritation, sadness, all mixed into one. Along with the accompaniment of Utada Hikaru makes the roller coaster ride more emotional.
Until the final episode, you will be brought to the peak of emotions that can make you cry. And if you are the type of person who is quite sensitive and easily shaken, it is better to prepare a tissue as soon as you watch the last episode.
What I quite like about this movie is that the story is quite realistic. The relationship between people is quite good and people are willing to change for the better. And in the end, even with mixed emotions, this movie ended with a happy ending for most of the actors.
I personally recommend this movie to you. I like the story line and the way the present and the past are presented sweetly. Especially the past pieces at the end can make you cry right away.
And especially if you are a lover of Japanese romantic dramas, I strongly recommend you to put this series on your watch list. Even so, for those of you who like romantic movies, this movie can be one of the programs to accompany you in your spare time.
Salenhanh – Product review blog
Address: 115 Nguyen Van Qua, Tan Hung Thuan Ward, District 12, Ho Chi Minh City
Website:  https://salenhanh.com/en
Mail: Salenhanh.com@gmail.com
#salenhanh #Reviewsalenhanh