Robbery is an offense that causes harm to the victim and can be criminally prosecuted. But the robbery in a movie or another story is nicely portrayed with a twist of the story.
The simplest example is Robin Hood robbing to distribute the proceeds to those in need.
The emergence of different stories about robbers gave birth to a different perspective. Without normalizing or glorifying these crimes, the packaging of films with this theme has its own charm.
If you're curious about the plot of Finding Steve McQueen , check out the synopsis and review below!
Finding Steve McQueen movie synopsis

Release year

 : 2019

Genre

 : Crime, Comedy

Production

 : Paradox Studios, Identity Films, AMBI Media Group

Director

 : Mark Steven Johnson

Actors

 : Travis Fimmel, Rachael Taylor, William Fichtner, Lily Rabe, Rhys Coiro, Forest Whitaker
In 1980, Molly Murphy was having dinner with her boyfriend, Harry James Barber. While going to the restroom, Molly saw some sketches of the person the police were looking for.
From the sketch he saw a resemblance to Harry. He also goes to Harry to tell him what really happened.
Harry is forced to tell more, especially as his relationship with Molly is in danger of ending. He also told of being involved in a 1972 robbery with a group of criminals.
He was able to escape from the police because he was lucky not to do anything while his other colleagues were caught. In 1972, Harry worked as a mechanic at Enzo Rotella's workshop in Pennsylvania.
Since childhood, Harry has been very fond of the famous Hollywood actor, Steve McQueen. Harry's favorite movie starring McQueen is Bullit, with lots of car chase scenes.
Inspired by the movie, Harry dresses exactly like McQueen and has a passion for speed on the streets. Even when he was fined by the police, he still claimed to be Steve McQueen.
Harry's smart driving ability prompts Enzo to invite him to participate in a robbery. Thanks to his talent, Enzo believes that he and his colleagues will not be caught by the police.
Enzo also assembled his crew including Paul Callahan and Raymond Darrow. Harry brought along his younger brother, Tommy Barber, a Vietnam veteran. Because of this mission, Tommy has psychological problems.
Harry and his friends went to California. They rented a house not far from United California Bank.
The first thing they do is research more banks where and when is the right time to commit a robbery. Moreover, they will rob by punching holes in the roof of the bank.
While spending time at a bar, Harry meets Molly. Molly has just lost her husband to a car crash.
Harry helps Molly hide when two policemen ask where Molly is. Harry also begins a relationship with Molly, who turns out to be from a family of police officers.
In the evening, Enzo and his friends went to the bank. They set off alarms and used small-capacity bombs to punch a hole in the roof of the bank.
They then broke into the bank and stole what they claimed was illegal money because it was illegal campaign money for then-US President Richard Nixon.
Enzo's success in the raid was not without reason. Next to the bank was a bar that was filled with people and played music so loud that it was impossible to hear the explosions on the roof.
Three days in a row Enzo committed robbery and obtained the amount of 9 million USD from the target of 30 million USD.
Howard Lambert and Sharon Price, two FBI agents investigating the largest robbery case in the United States at that time. After having trouble finding clues, they get a bright spot from a rented house not far from the bank.
With the fingerprints of Enzo and the others, everyone could be arrested, except Harry. Will Harry turn himself in? Or will he keep running with Molly?
The plot of the movie is quite simple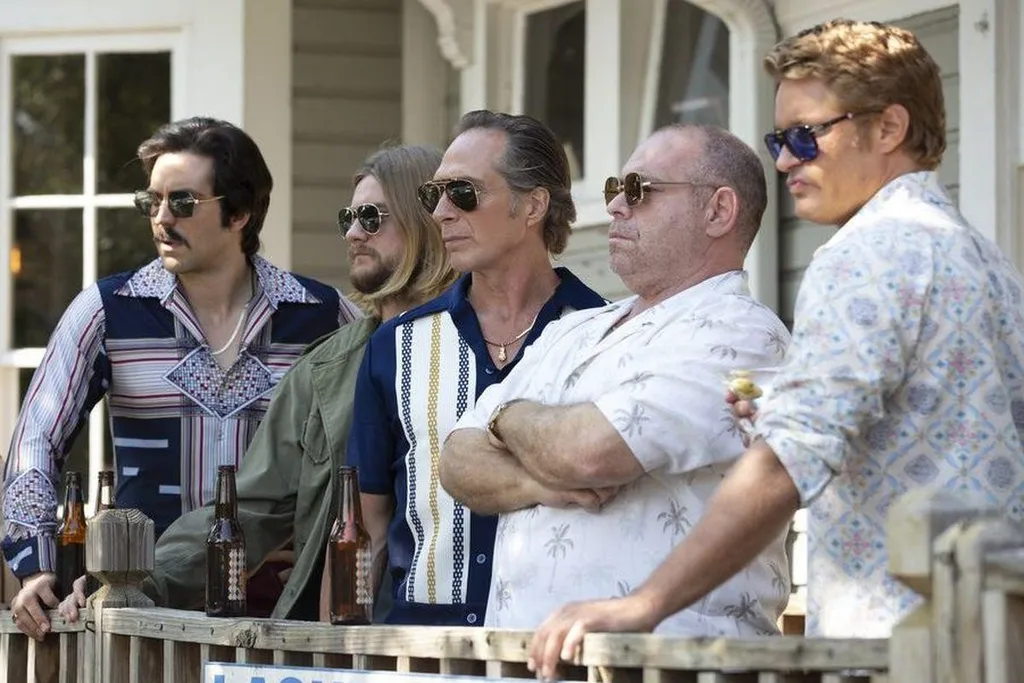 Finding Steve McQueen sounds like a heavy story at first. Furthermore, the subject of theft raised was to take nefarious funds used by President Richard Nixon.
But the heist in this movie is done in a simple way without any trouble. Harry was a genius at turning off alarms, including bank alarms at the time, which were still in their infancy.
Once the alarm was secured, Enzo recruited a partner who could build a low-explosive bomb. The execution of the robbery is also full of humour.
In addition to the location near a bar crowded with diners, there are scenes that scare them when they hear police sirens. There is also a dialogue on how to take steps to save yourself if an emergency occurs.
One interesting thing about this movie is Enzo's motive, played by William Fichtner, to rob. Enzo is described as a successful Nixon hater.
His monologue angered and berated the president because his every action and policy was really well done.
Changing the sub-section of the story is too long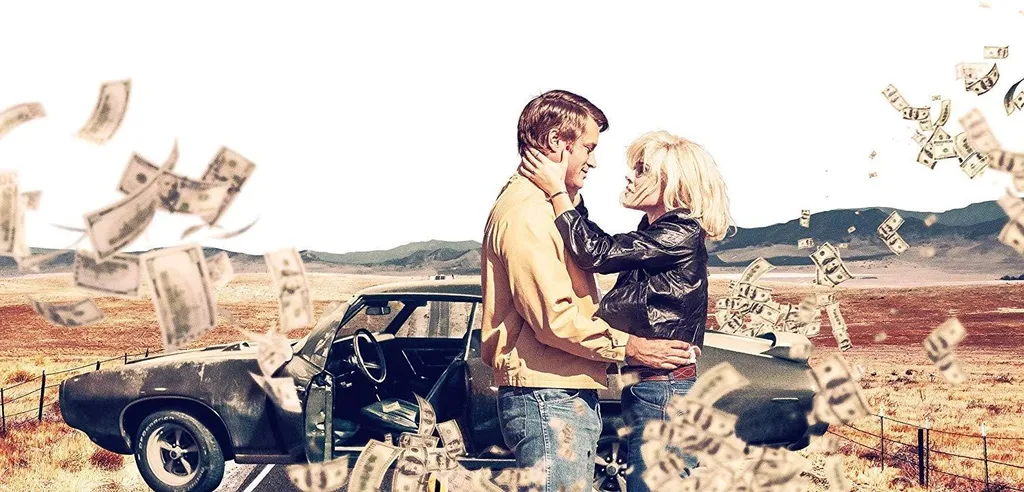 The drawback of Finding Steve McQueen is that the extra parts are given too big. As a result, the Story shifts drastically and makes the movie seem split into two different parts.
The side plot mentioned is the love story between Harry and Molly presented in detail. Sub-romances in crime movies are common and not a problem.
The romance between Harry and Molly actually ended for good, complete with the conflict that Molly's father was a sheriff, a profession Harry should have shunned.
This subplot links the robbery to a conflict over whether Harry will continue to escape or return himself. Unfortunately, this connection between the main plot and the subplot is too rough.
Lack of action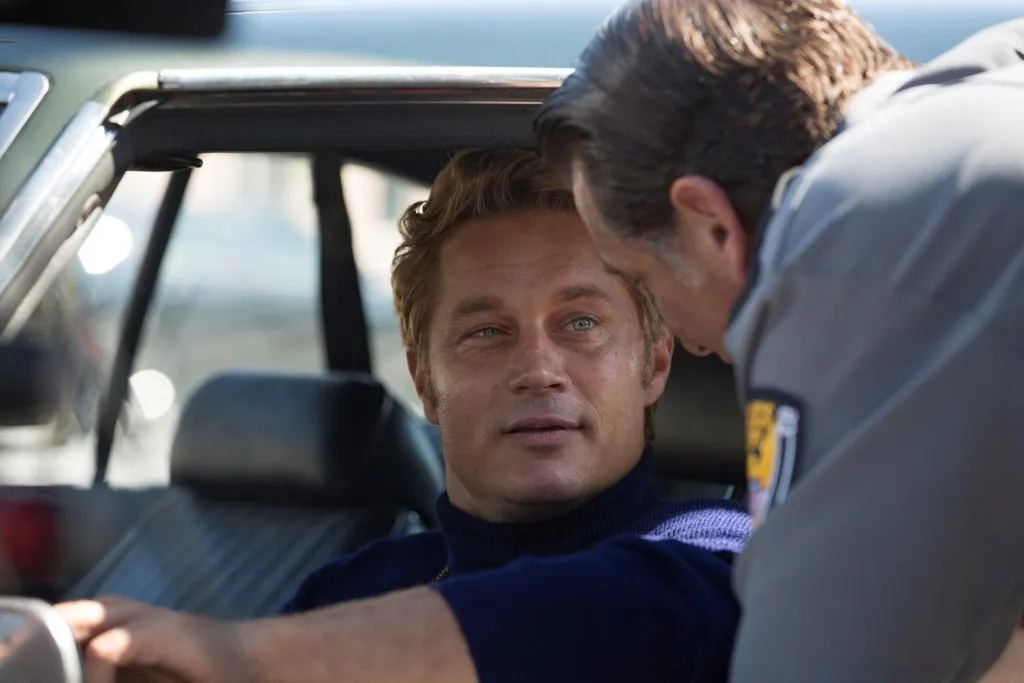 What to expect from a crime drama with robbery themes and police presence? There are, of course, tense action scenes.
Finding Steve McQueen really didn't do that because the action show in this movie was very little. Even the chase scene with the police only happened once.
Since the title goes by Steve McQueen but has no direct relationship to the actor, this film also seems reluctant to fall into the predictable crime category.
This film from director Mark Steven Johnson puts more emphasis on a fun and entertaining story. This is aided by the depth of the main characters deep enough to form the main plot.
Cinematographically, this film does not present a new dish. The only thing worth appreciating is how this movie presents the overall image of the 70s from the colors, clothes, hairstyles to accompanying music.
At first glance, we seem to be transported back to the classic fantasy of Once Upon a Time in Hollywood.
Finding Steve McQueen may not be a typical crime movie with a robbery theme that many people enjoy. Changing pacing as well as tons of stories could be the main reason.
But at 91 minutes, that doesn't mean this movie isn't worth watching. Instead, we will be watching a light and quite interesting scene. Like light movies? If you have a suggestion, just write it in the comments column. you!
Salenhanh – Product review blog
Address: 115 Nguyen Van Qua, Tan Hung Thuan Ward, District 12, Ho Chi Minh
Website: https://salenhanh.com/en
Mail: Salenhanh.com@gmail.com
#salenhanh #Reviewsalenhanh