Evil Dead is a supernatural horror film series directed by Sam Raimi in 1981. Following the success of his first film that year, Raimi subsequently made two sequels, starting with Evil Dead ( 1987) and Army of Darkness (1992).
The franchise also created one of the iconic characters named Ash Williams, played by actor Bruce Campbell.
Over two decades in existence, this classic horror series is revived with Raimi and Campbell serving as producers. The 2013 film Evil Dead was also made by Fede AIvarez in his directorial debut on the big screen.
It is also the fourth installment in the Evil Dead franchise and indirectly serves as a reboot of the original film.
Evil Dead itself tells the story of five teenagers staying in a secluded house in the wilderness. They are then possessed by a mystical being from the underworld who wants to rise to spread the threat of death to the world. Evaluate how? Read more here.
Evil Dead movie synopsis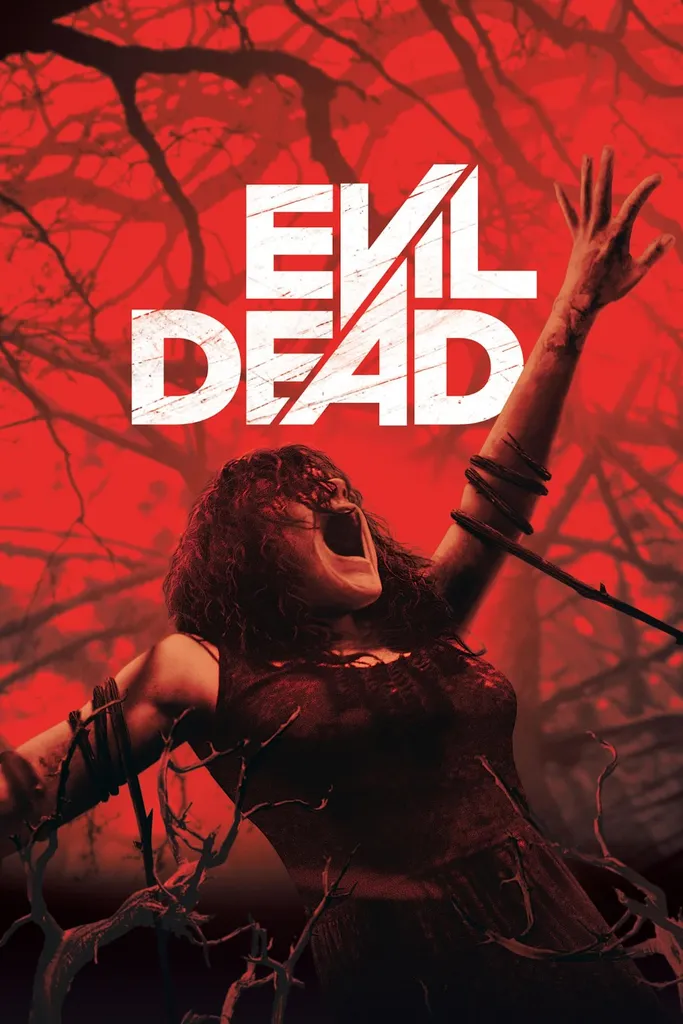 Release year: 2013
Genre: Supernatural Horror
Producer: TriStar Pictures, Ghost House Pictures and FilmDistrict
Directed by: Fede Alvarez
Starring: Jane Levy, Shiloh Fernandez, Lou Taylor Pucci, Jessica Lucas and Elizabeth Blackmore
David Allen and his girlfriend, Natalie, arrive at a chalet in the wilderness during the night. There, David meets his younger sister, Mia, along with Eric, a school teacher, and Olivia, a nurse. They all spend the night in the chalet to help Mia, who is addicted to drugs.
Upon entering the cabin, Mia smelled a very strong stench, while the others felt nothing. As he prepared to clean up, David found an upstairs door leading to the basement.
In the room, David and Eric find some rotting animal carcasses, a rifle and a strange book called the Naturom Demonto.
In the evening, Eric opens the book. He was curious to read a spell written in it. Eric didn't realize that he had raised an evil demon from hell. When it rains heavily, Mia sees a mysterious girl standing in the forest.
He then explained his vision to others, but they assumed he was hallucinating. Frightened and unable to control her addiction, Mia stole Eric's car to escape.
While trying to escape, his car crashed into a tree and plunged into the swamp. Then Mia ran into the forest. He was faced with a demon that trapped him until it took possession of his body.
David and the others then find Mia lying in the woods. When they bring her back to the cabin, Mia suddenly behaves very strangely and injures Olivia.
David then pushes Mia to the basement and locks her there. On the other hand, Olivia turns out to be possessed by a demon due to the wound Mia inflicted on her.
Eric tries to help him, but Olivia stabs him with a syringe instead. Eric, who felt cornered, beat him until he died. Meanwhile, Natalie is successfully lured by the whispers of the devil that has haunted Mia to the basement. While there, Mia bites Natalie and cuts her hand.
David then quickly saves Natalie and closes the hatch. Eric then told David that he had committed the sin of casting spells in the book they had found.
He also explains that the Naturom Demonto is a book of death and that the demons will come back to life when they kill 5 people.
According to the book, Eric reveals that a person once possessed by a demon can be "purified" again in three ways: buried alive, mutilated, or burned alive. So David and Eric were indirectly forced to kill Mia.
As a short story, Natalie had one of Mia's infected arms amputated. However, he is still possessed by demons and attacks David and Eric with a nail gun. David manages to shoot Natalie. When he was sober. he must bleed to death.
David then filled the cabin with gasoline. Together with Eric, they try to capture Mia from the dungeon. Eric was stabbed by Mia trying to fight him, but David was able to paralyze him. Then he buried his brother alive. Suddenly, the devil turns into Eric's spirit and he tries to kill David.
Evil Dead movie review
Scary right from the opening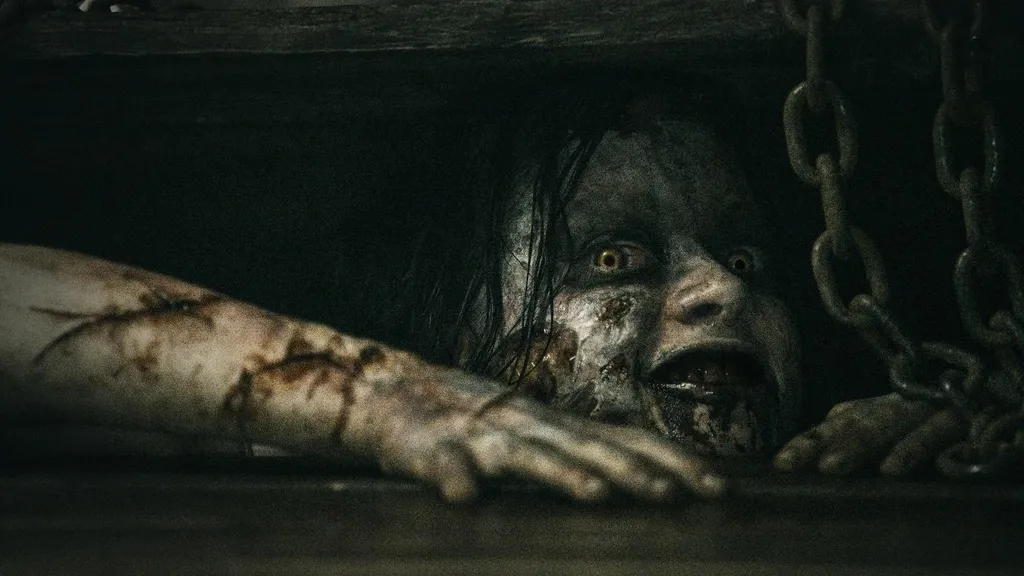 From the first minutes, Evil Dead moves without further advice, and immediately delivers a gruesome shot.
After that, the tension in the film eases a bit when introducing five characters who will later fall into scary situations. Then scene after scene runs through the tense atmosphere of supernatural horror.
Across 90 minutes, this movie is sure to deliver a horror plot presented with gore makeup through bloody brutal murders. Also, some of the stories in Evil Dead are always colored with some uncomfortable scenes to watch, such as severed limbs and some surprising jump scares.
From start to finish, this film also does not leave out the classic horror elements inherent in the Evil Dead series.
One example is the use of the chainsaw as the iconic murder weapon used by Ash Williams (Bruce Campbell) when slaying demons in the original film. After that, the appearance of the demon that possessed the human soul was still shown to be very scary.
Admittedly, this latest part of Evil Dead is still a "hardcore" style, a bit more extreme and also expressed through modern horror images.
As noted above, the classic aspects are well preserved, and the Sam Raimi-style horror features are still felt even though they are thin. The fourth installment in the Evil Dead franchise is impressive but also very "disgusting".
The appearance of the cast is quite promising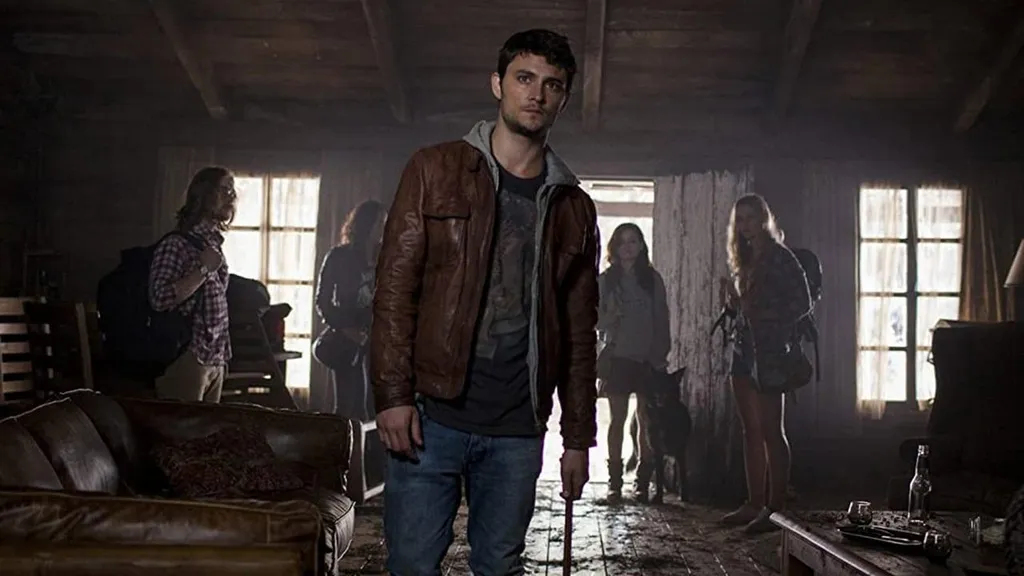 Evil Dead includes a cast of names that are still unknown to us such as Jane Levy (Mia Allen), Shiloh Fernandez (David Allen), Lou Taylor Pucci (Eric), Jessica Lucas (Olivia) and Elizabeth Blackmore (Natalie).
For those who have seen the movie Don't Breathe (2016), you must have recognized the silhouette of actress Jane Levy playing Roxanne "Rocky" in the film.
In this film, Jane plays Mia Allen quite impressive. After being possessed by demons, the characters throughout the Evil Dead movie show a terrifying figure through all their actions. Not only did he kill people mercilessly, he also vomited the disgusting liquid in his body and was sometimes cursed with cynical words.
After that, Shiloh Fernandez played pretty solidly as one of the main characters, David Allen, Mia's brother. David's looks also carry a balanced weight to provide drama. He is also an important character to the entire core story of this film.
Also, Eric's character, played by Lou Taylor Pucci, has quite managed to steal some scenes from Evil Dead.
Eric looks rather witty at first, but as time goes on in the cabin, he is confronted with a series of horror events that frighten him. In the end, Eric also became one of the victims of the demonic possession to kill David.
Unfortunately, Olivia and Natalie's characters are only seen as sweeteners for this movie. These two characters don't really do anything glamorous and engaging. However, their characters quite manage to revel in all the brutal and brutal forms of horror that the Evil Dead movie presents.
Provide bloody horror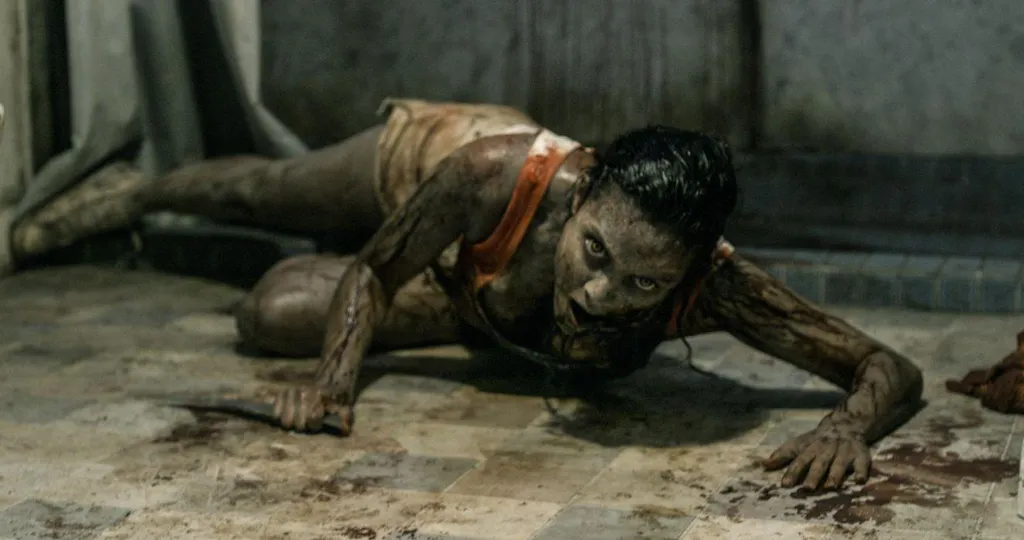 Evil Dead is arguably one of my favorite and iconic horror movies for years. Pioneered by Sam Raimi and also starring Bruce Campbell, Evil Dead is a horror show not to be underestimated.
Although not re-directed by Raimi, this Evil Dead reboot cannot be underestimated as it still delivers memorable classic and modern horror.
Director Fede Alvarez also worked very carefully on this film, and is said to have sought to revive the Evil Dead series in a fresh way. Not only from a more contemporary horror story, this film brings in newcomers to Evil Dead filmmaking decked out by younger actors.
In addition, Alvarez and cinematographer Aaron Morton, are very effective in presenting the images of horror and horror. The filming point of view is also perfectly framed while delivering scene after scene that can give us goosebumps.
Overall, Evil Dead can provide a nightmare for horror movie connoisseurs. This movie not only offers pure horror but also shows violent genres from gore, and also bloody murderers and body parts.
so for horror fans, this Evil dead reboot should not be missed as it presents a lot of promising scary content.
Salenhanh – Product review blog
Address: 115 Nguyen Van Qua, Tan Hung Thuan Ward, District 12, Ho Chi Minh
Website: https://salenhanh.com
Mail: Salenhanh.com@gmail.com
#salenhanh #Reviewsalenhanh