As is clear from the title, Elvis is a movie that tells the life story of Elvis Presley. The film is directed by Baz Luhrmann, a director who also worked on Moulin Rogue! , the film was nominated for "Best Picture" Oscar 2002. In this film, the role of Presley played by Austin Butler. Besides Butler, Tom Hanks also animates this movie when he plays Colonel Tom Parker.
The film Elvis invites audiences to explore Presley's life story from the perspective of Colonel Tom Parker, who served as Elvis Presley's manager for most of his career. Not only telling the story of Presley's life from childhood to the end of his life, this film also focuses on the partnership between Presley and the Colonel. Let's learn about the details of the movie Elvis with the Salenhanh movie review , which is being shown in theaters since June 24!
Elvis movie trailer
Synopsis of the movie Elvis
The story begins with Elvis Presley's childhood life in Tupelo, Mississippi in the 1940s. He grew up in a predominantly black area.
This caused Elvis to be heavily influenced by black music, such as blues and gospel. Young Elvis also discovered his love of music when listening to the gospel singing at the church near home.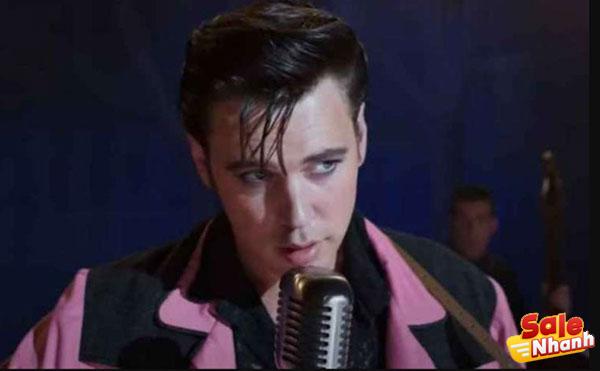 A few years later, young Elvis was preparing for a career in music when he made his debut at one of his small concerts in Memphis, Tennessee.
Elvis Presley's first appearance was greeted with hysterical screams from the female audience. Elvis Presley's actions also attracted the attention of Colonel Tom Parker, who was then a circus manager and promoted local country musicians.
Then Tom Parker offered to be Elvis Presley's manager and representative. He promised a brilliant musical career for Elvis, including a large treasury.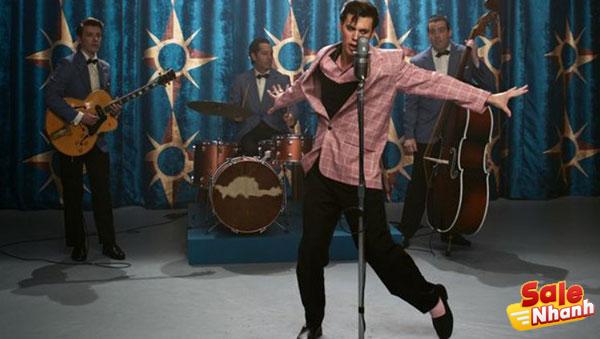 Source: Salenhanh.com
Colonel Tom Parker's promise has come true because Elvis has succeeded in becoming a star with every appearance enthralling the fans. However, his musical career has faced many challenges.
The music legend frequently faced opposition from white Americans because his appearance represented black music. At the time, racism was still so deeply ingrained that whites were forbidden to resemble blacks. The issue sparked conflict between Elvis Presley and Colonel Tom Parker. Elvis insisted on making music his way, while Tom Parker resisted his desire to keep Elvis accepted by whites.
Conflict became one of the complex dynamics of the relationship between Elvis and his manager. This relationship also gave rise to various problems that led to the death of the Rock and Roll legend.
Review of the movie Elvis
Elvis is quite long for a biopic at 2 hours 39 minutes. This duration can be an advantage as well as a disadvantage for different audiences. Some of you may feel the duration is too long. However, according to Salenhanh review, 2 hours 39 minutes is really suitable to summarize Elvis Presley's journey. Because his whole life is a decades-long story of ups and downs and successes, encapsulated in a period of more than 2 hours, it is easy to understand.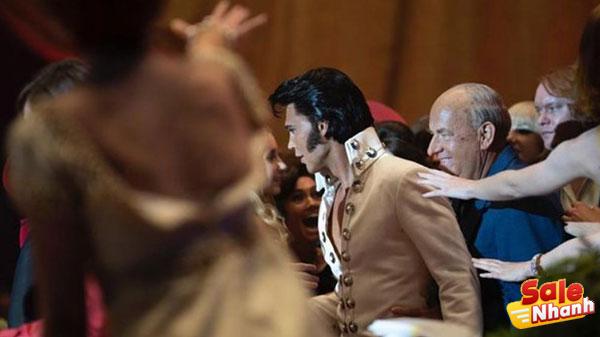 Not only that, even during 2 hours and 39 minutes, director Luhrmann only highlighted important moments in Presley's life. Luhrmann tries to condense as much of Presley's key moments as possible, but audiences can still clearly see how fast Elvis is, especially in the first half. This makes Elvis a biopic. intense and forced the audience not to have much time to rest when following Presley's life on the big screen.
In addition to directing Moulin Rogue! , Luhrmann also directed The Great Gatsby (2013), a film that showcases American glitz in the 1920s era. Judging from this experience, it's not surprising that Luhrmann exuded glamour. of the United States during the 1950s-1970s in the film Elvis.
This film follows Presley's ups and downs throughout his career, including the story of his childhood living in poverty. However, in the hands of Luhrmann, whose visual style is dazzling, you can still feel the glamor of this film even in the scenes that show Presley's difficult life.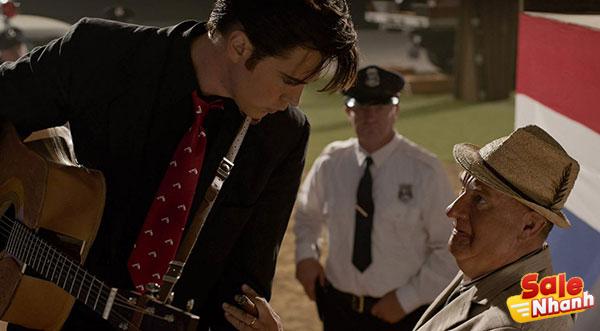 Austin Butler was really born to play Elvis Presley
Before Austin Butler was cast as Presley, many more famous actors than he auditioned for the role, including Ansel Elgort, Miles Teller, Aaron Taylor-Johnson, and Harry Styles. However, Butler beat them all after successfully wowing director Luhrmann when he sang the song "Unchained Melody" during an audition.
In terms of popularity and filming ability, Butler is said to be not as good as other actors who also auditioned for the role of Presley. But through this movie, Butler was finally able to prove that he is an equally talented actor. Butler really proved perfect and comprehensive when playing Presley.
Butler performed Presley very well, from the way he spoke, his expressions, to his dancing style. In fact, there are some moments that show Butler looks really similar to Presley. Top actor Tom Hanks shines even less in this movie, when compared to Butler's looks. It seems likely that Butler will be nominated for the "Best Actor" Oscar 2023.
A great rock and roll and blues music party
Since Elvis is a biopic about a musician, it is certain that this film is filled with various scenes from Presley's stage performances. It's no secret that Presley is known as the King of Rock and Roll. So, throughout the movie, you'll hear a lot of songs, from Presley's own songs to country and blues songs that heavily influenced Presley's musical style.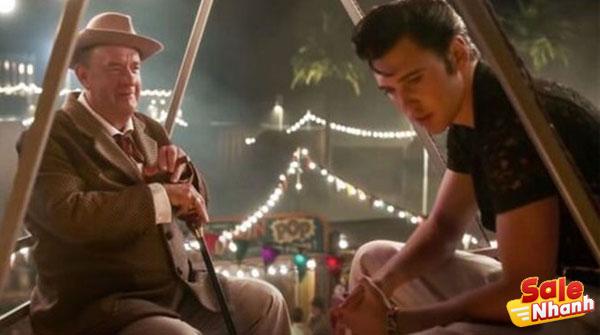 The way Austin Butler shapes Presley in the concert scene plays a big part in making the audience feel the excitement of a real Presley concert. Not only Butler, the other actors who play a black singer in this film are equally vivid when playing their respective characters.
Those of you who are new to rock and roll and blues will surely be captivated by all the songs throughout the Elvis movie. Unknowingly you want to dance along even though you are not familiar with the song. There is no doubt that the Elvis movie really presents the visuals and sounds that really please the audience.
Elvis has proven that bio-music can also provide an intense viewing experience. This movie is even an appropriate vehicle to introduce the world music legend, who is certainly not familiar to most of today's younger generation. Maybe the interest in rock and roll and blues music will increase thanks to Elvis, don't you think?
Salenhanh – Product review blog

Address: 115 Nguyen Van Qua, Tan Hung Thuan Ward, District 12, Ho Chi Minh City

Website: https://salenhanh.com/en
Mail: Salenhanh.com@gmail.com
#salenhanh #Reviewsalenhanh