The Internet is not just a place to relieve stress or find a new social environment. But the internet can also create a serial killer that is dangerous.
You can find this phenomenon when watching a documentary called Don't F**k with Cats: Hunting an Internet Killer (2019).
This documentary, directed by Mark Lewis, not only reveals how Luka Magnotta acts. But there is a message, that social media can be the starting point of a very dangerous serial killer .
Even though Deanna Thompson and John Green just wanted to stop mistreating animals, they unwittingly created a serial killer.
In fact, what did Luka Rocco Magnotta do that he could be called a serial killer? To find out the answer, you can read the summary and check the document below.
Summary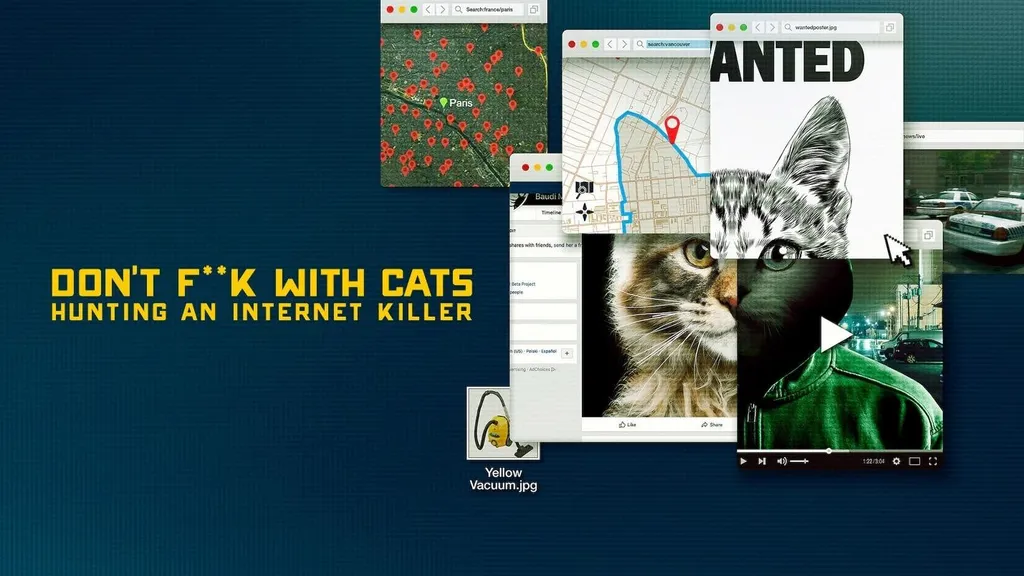 Release year: 2019
Genre: True Crime
Produce: Raw TV
Director: Mark Lewis
Players: Deanna Thompson, John Green, mClaudette Hamlin, Anna Yourkin
Episodes: 3 episodes
"If you don't like reflections, don't look in the mirror, I don't care."
The Internet is often used by many people as an outlet to get other happiness and relieve fatigue.
One of them is Deanna Thompson, the owner of an account called Baudi Moovan can be anyone with the character he wants.
Behind her fake account, Deanna Thompson can search anything on the internet and express her feelings. Until one day he found a strange post on his Facebook page, when he clicked on a video that appeared.
The video, titled "1 Man 2 Kittens" made his mind and heart very confused, as he couldn't stand the sight of two kittens brutally dying.
A man in a hoodie stuffed two cats in a plastic bag and sucked the air inside with a vacuum cleaner.
Not only a video, this man also made another video using cats as python food. Deanne Thompson and John Green really can't stand those cat torture videos.
Their internet users don't have any rules, but there's one thing that shouldn't be violated, don't disturb "Cat".
The video of the torture outraged many, so they formed a team to investigate who was the perpetrator of the torture.
Deanna and John are at the forefront of this investigation, they are tracking down the culprit by identifying the items in the video. Deanna, John Green, and the entire Facebook team are looking for clues to the items in the video.
For example, through cigarette packs and yellow vacuum cleaners , they can tell that the video was made in North America.
One day, some members of the group received a strange message from an account named Beverly Kent, "The person you are looking for, his name is Luka Magnotta". Deanna and John immediately find out who this man is, it turns out that Luka Magnotta is not a random man.
He is a celebrity who was rumored to be dating Madonna, he lives a lavish life and often travels to many countries. But the more we learn about Luka Magnotta, the more strange this character becomes.
It turns out that all of the Man 's photos and fan clubs are known to be fake, but there's a strange news release by the Toronto Sun. Luka Magnotta is said to be in a relationship with Karla Homolka, Canada's most hated woman dubbed "Ken & Barbie Killer".
But from one of Luka Magnotta's video interviews, they finally believe that this man is indeed the perpetrator of the torture in the video.
One day, a reporter for the Toronto Sun received an email from John Kilbride, which said that the next victim was no longer a cat but a human.
Sure enough, after a few weeks, Magnotta uploaded a video titled "A lunatic and the iceberg" . Video of the brutal murder of Jun Lin, a Chinese student in Toronto.
Not only that, but Magnotta also mutilated the man and sent some of his henchmen to several political parties in Toronto.
The news of this murder immediately shocked the world, which made Magnotta even happier.
This man is very confident in showing that he is a killer to the police and the world. Even the police, Deanna and John finally find out the truth about Luka Rocco Magnotta's figure.
They believe this man is a psychopath who enjoys attention from people. Magnotta loves his name being hailed in various media, he even wrote "I don't care" which means there will be new victims.
This man taunts Deanna and John by replacing the cat with a puppy, as the two failed to catch Magnotta.
Also, the fact that Magnotta is so inspired by a number of serial killers and various sadistic films makes them cringe with Magnotta.
Can the Internet Create a Serial Killer?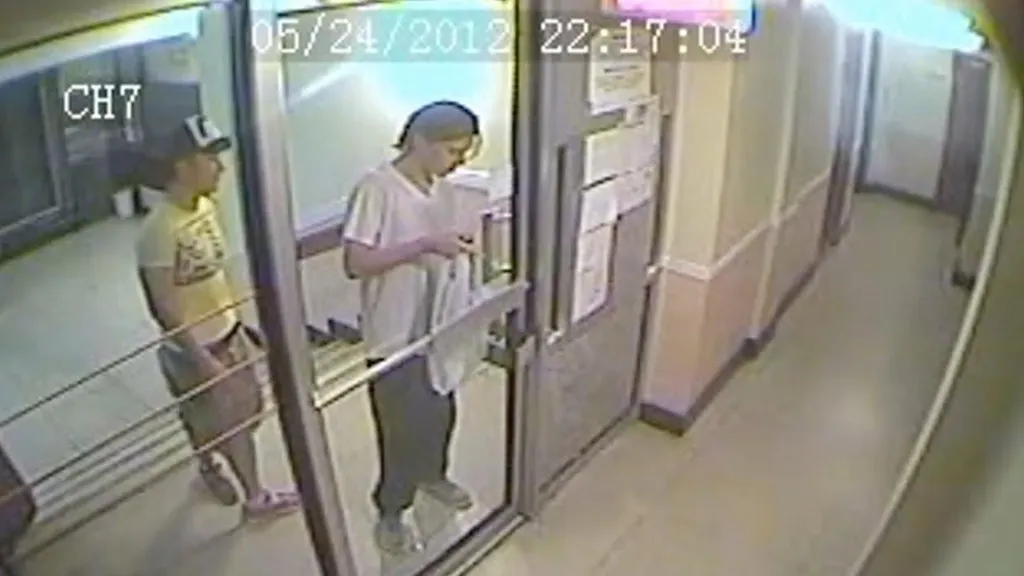 The Internet seems to have become a thing that is hard to separate from people's lives. As Deanna Thompson said, in cyberspace everyone is free to express themselves.
There are no limits or binding rules, everyone can think and behave as they please.
Through the internet, people can get different kinds of news and spread it to others through social media.
In less than an hour, a story can get responses from thousands of people and every second continues to grow.
Through Don't F**k with Cats: Hunting an Internet Killer (2019), we learn about the power of the internet and social networks over people.
Take Luka Magnotta's case, for example, this man really wouldn't be a serial killer if it didn't attract attention. If his animal torture video hadn't gone viral, perhaps Jun Lin's murder wouldn't have happened.
But because many people noticed, this made Magnotta even more challenged and wanted to attract more attention than before.
I myself never thought, it turns out that viral news can make a person more crazy. So this documentary doesn't just want to show Luka Magnotta's madness as a very narcissistic psychopath.
But there is an important message, that not all viral things will stop the perpetrators, because in some cases, the more people who go viral, the crazier they are.
Are Deanna Thompson and John Green right?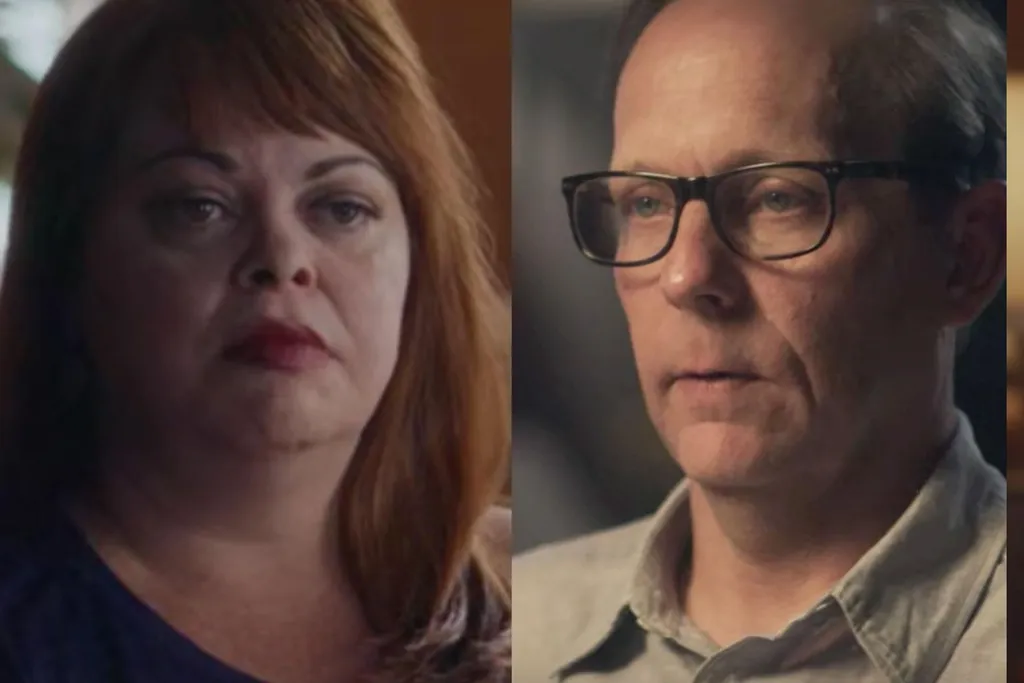 After watching Don't F**k with Cats: Hunting an Internet Killer (2019), there was one question in my mind. This is about the actions of Deanna Thompson and John Green and their investigative team, "they did the right thing"?
It cannot be denied that in the case of Luka Magnotta, the actions of Deanna Thompson and John Green cannot be said to be right or wrong. I understand very well that Deanna and John just want to find the perpetrators of animal abuse.
We are well aware that humans must coexist with animals, because we have no right to take their lives. Magnotta's cruel behavior towards these kittens is not something to be tolerated.
This man clearly treated the hearts of helpless animals by torturing them. His behavior is so inhumane, I understand why Deanna and John are angry.
I also enjoyed Magnotta's actions, feeling like revenge for the man's actions. But the attention many people paid to Magnotta's actions made the man even more desperate.
As the two who became leaders from the search team, Deanna and John's role was crucial. Indirectly, they brought the popularity Luka Magnotta desired.
That is why Deanna and John's actions in uncovering this incident are controversial. On the one hand there are good intentions to save the animals from human abuse.
On the other hand, indirectly they created a reckless and uncompromising serial killer . What do you think?
Magnotta and his obsession with Basic Instinct in the movie
Basic Instinct (1992) is arguably one of Luka Magnotta's favorite films. That's why the police believe Magnotta is working on one of his favorite movies.
First, they purposefully repeat the murder scene played by Catherine Tramell's character, played by Sharon Stone.
Not only that, but the character of Manny Lopez who is said to be the master of controlling Luka was also really inspired by this movie.
Manny Lopez represents Tramell's ex, who also berates , the man named Manuel Vásquez. This is really crazy, especially since Magnotta continues to make this character seem really real.
He led his mother and attorney to believe that Manny Lopez was the one who had abused him over the past few years.
Manny Lopez often makes Luka Magnotta perform various strange activities, one of which is a video of Jun Lin's torture and murder. I myself get goosebumps with this fact, because I have a gullible mentality and do not believe in this theory.
How can one draw a fictional character consistently over the years? Can't seem to provide the same consistency as Magnotta.
But from the evidence that the police have, they are sure that Manny Lopez is not there. All of this was just the imagination of Magnotta, who put her in the shoes of Catherine Tramell in real life.
Luka Magnotta's case is indeed a bit confusing and confuses many people. This man easily fooled many people, including the police, with his obsession with a movie. In addition, this documentary also succeeds in providing balanced information and facts from the stakeholders.
Salenhanh – Product review blog
Address: 115 Nguyen Van Qua, Tan Hung Thuan Ward, District 12, Ho Chi Minh
Website: https://salenhanh.com/en
Mail: Salenhanh.com@gmail.com
#salenhanh #Reviewsalenhanh