Korean movie Ditto is a romantic film remake of the 2000 film of the same name. During its screening in theaters, this movie by director Seo Eun Young captivated the lovers. Romantic genre. The remake will star Yeo Jin Goo, Cho Yi Hyun, Kim Hye Yoon, Na In Woo, and Bae In Hyuk.
Yeo Jin Goo is a talented young actor who has appeared in the popular series Beyond Evil and Hotel Del Luna. Cho Yi Hyun's name also skyrocketed after appearing in the zombie series. Besides them, of course you are no stranger to Kim Hye Yoon, the female lead in Extraordinary You, Na In Woo is currently a fixed member of 2 Days 1 Night season 4, to Bae In Hyuk who just finished the hit movie Cheer Up .
Telling about the love and friendship between two students from different time periods who happen to start communicating via walkie-talkie, what is their story? Let's go into the movie's content with Salenhanh!
Summary of content Ditto
Ditto movie story takes place in 1999. There is a student named Kim Yong (Yeo Ji Goo).
He majored in mechanical engineering at a university. Although he started school in 1995, he had to return to school after taking a leave of absence to perform his military service.
One night, in Kim Yong's room, an unfamiliar woman's voice suddenly sounded from his old radio. The voice comes from Kim Mu Nee (Cho Yi Hyun), a college student at the moment.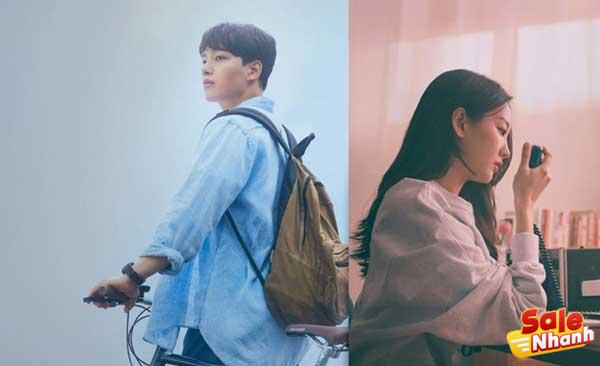 At first, Yong and Mu Nee did not believe that they attended the same school but at different times. However, Mu Nee begins to believe that Yong is from a different era after finding Yong's notes found in the mailbox. It turns out that Kim Yong and Kim Mu Nee are from two different time periods but both are able to communicate with each other via walkie-talkies.
The two then start to be friends and talk about their daily lives. It's not uncommon for both of them to support each other in love, and from then on, the two of them became closer and began to feel each other's friendship and quickly became more special.
But will the difference in time and stage get in the way of their love story? Let's watch the movie to get the most accurate answer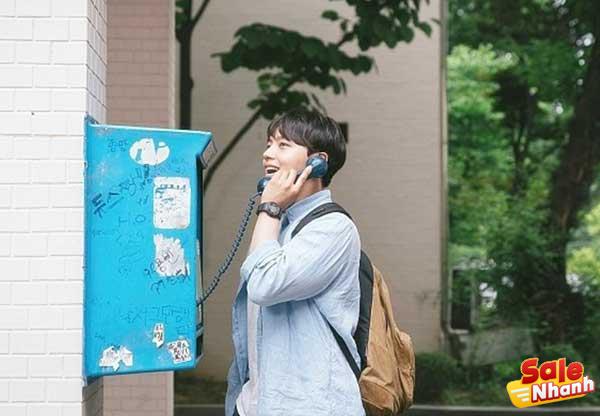 Review movie Ditto (Sound of First Love)
Ditto is a must-see as it has a unique story and brings together talented young artists who have signed up for the lead roles.
Young actors Yeo Jin Goo and Cho Yi Hyun take on the two main roles in the movie The Sound of First Love (Ditto). Yeo Jin Goo once attracted attention thanks to his acting in many popular and highly rated films such as Hotel Del Luna, Beyond Evil… He decided to return to the big screen after 5 years with the movie The Sound of First Love. (Ditto), because he wanted to try his hand at funny roles and bring romance into his films while still in his 20s.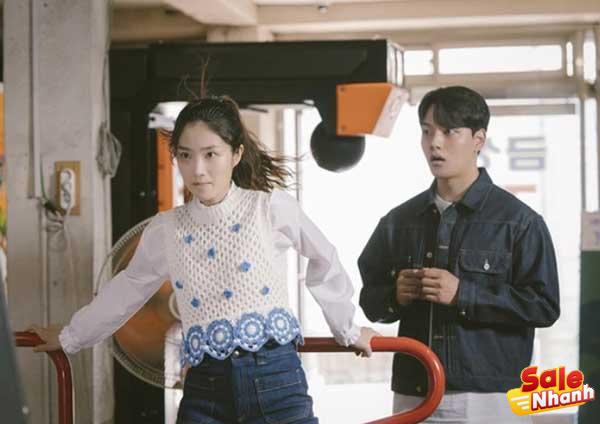 During the press conference of Ditto, Yeo Jin Goo said, "I have participated in many heavyweight films with mature and serious characters. I wanted to try my hand at funny roles and bring romance to my films when I was in my 20s." Yeo Jin Goo also shared that he grew up watching a lot of movies set in the 1990s and 2000s, and 90s romantic movies always make him excited and warm to the point of envying the world. senior system
On Valentine's Day in 2023, "The Sound of First Love" will bring the audience a beautiful, romantic and profound love experience. The film will convey the message of "love with courage" and is sure to please movie lovers. This is the perfect choice for audiences, especially couples on Valentine's Day.
Salenhanh – Product review blog
Address: 115 Nguyen Van Qua, Tan Hung Thuan Ward, District 12, Ho Chi Minh City
Website: https://salenhanh.com/en
Mail: Salenhanh.com@gmail.com
#salenhanh #Reviewsalenhanh