Dear David has officially aired on Netflix streaming service from February 9. This drama tells the love story of teenagers and explores many topics close to their lives. Starting from friendship, the complexity of social networks, school, self-growth, to self-acceptance.
Starring young stars, Shenina Cinnamon, Emir Mahira and Caitlin North Lewis, this series ends with many pros and cons. However, is 'Dear David' really that bad?
Movie Synopsis Dear David (2023)
Laras (Shenina Cinnamon), a high school student, has a reputation that most teenagers would envy. She is an outstanding student, student council president, scholarship recipient, and loved by every teacher.
However, she also has a dark and reckless secret—a blog filled with sexual fantasies about the boys she has a crush on at school.
Laras' reputation and future are at stake when his blog is discovered and his stories are read by all students in the school.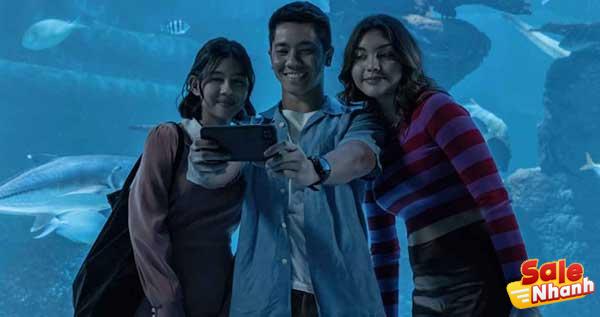 Dear David (2023) movie review
Bold and interesting story
Dear David is no ordinary teen love triangle. Packaged in a rather compelling way, this film presents several layers of issues that are rarely seen in Indonesian films. In particular, these issues are also very close to the community, especially teenagers.
There are many different things this movie tries to offer. Starting from the search for identity, sexual orientation, male harassment, the need for privacy in education, the enormity (on the negative side) of social networks, to finally self-acceptance. close. No one would have thought that these teenagers would bear the burden of presenting these issues.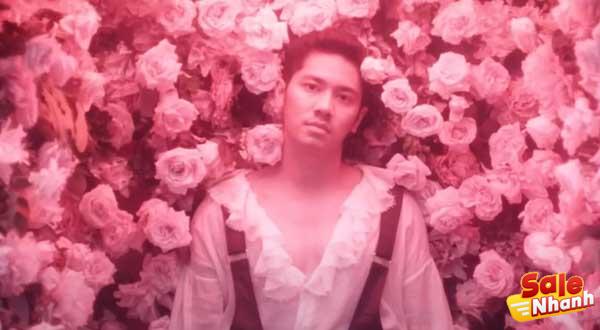 As a result, the story becomes too broad and messy. There are many things to discuss that make all aspects unoptimized. You could say this movie has an interesting premise, but it doesn't implement it properly.
On the other hand, there are some scenes that are unnatural and make this movie less attractive to the audience. For example, when Laras' story was leaked and made David (Emir Mahira) a sex object for friends. How was David able to overcome this problem with an open heart? Was it because of the teachings of the church that made him a man without anger?
The difference between filming and acting
Admittedly, 'Dear David' has created a beautiful image in the eyes of the audience even though it is only broadcast on OTT services. In some scenes, this movie can look enchanting, warm and at the same time filled with peace.
This movie also tries its best in terms of costumes to better support Laras' fantasy story. When in the real world, Laras was just an ordinary girl with simple clothes and a simple motorbike. His life is not luxurious, but Laras can survive.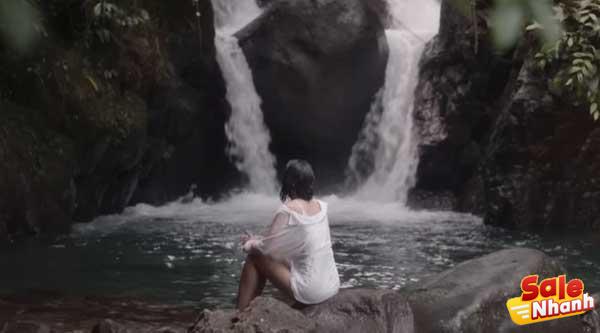 On the other hand, he appears bold and hot when in his fantasy story. Interestingly, visualizing Laras' thoughts is also well done in this film. Shows the big difference between the real world and the imaginary world. Everyone will know that this is just Laras' imagination.
However, other shortcomings actually arise from the actions of some players. Of course, this heavy story must be conveyed with the right emotional depth. This is necessary so that the audience can empathize with or feel close to the characters. Unfortunately, some players actually look rigid and suboptimal at conveying these emotions.
Players must be able to pronounce Indonesian better without restrictions due to not having much flight time. Acting capital is not only good looks but also how to make the audience understand his character. How to? Yes, learn how to incorporate emotions and feelings into the latest characters. It's not just memorizing dry commands and not knowing where to get them.
Is there a moral message in the story?
As a famous Indonesian director said, a film is not required to convey a moral message. But really, it all depends on the viewer's point of view. How could he have understood the movie in a different way, no matter how bad the story.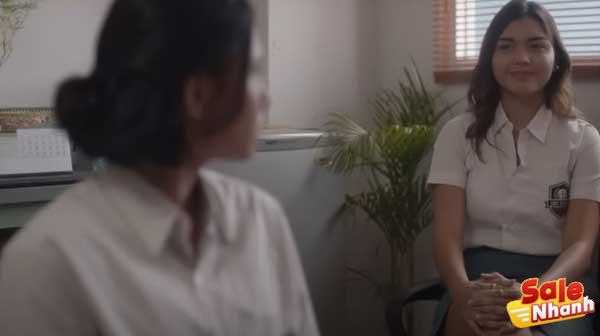 With many key issues still lacking in-depth research, it's no wonder that audiences have come to bad conclusions about this film. Since the story focuses on Laras' character, the significant issues that come to David seem insignificant. His posture on the sidelines, his emotions are also distracted. In fact, he also participates as the main victim.
The subject matter of this varied and daring story may well be foreign to Indonesian audiences. The approach taken should be gradual and not hasty. 'Dear David' conveys this pretty well, though again, it still feels like there's not much to dig into it.
Conclusion of the movie Dear David
If Cilers is curious to see Dear David, let's put all expectations about this movie aside. An interesting premise still lacks depth. The good things that happen in this movie appear on the cinematic side, the rest still needs improvement.
Salenhanh – Product review blog
Address: 115 Nguyen Van Qua, Tan Hung Thuan Ward, District 12, Ho Chi Minh City
Website: https://salenhanh.com/en
Mail: Salenhanh.com@gmail.com
#salenhanh #Reviewsalenhanh