DC fans – especially kids, can enjoy one of the newest hero shows, 'DC League of Super-Pets'. The film, produced by Warner Animation Group, will feature a superhero team based on the DC Comics Legion of Super-Pets.
Super-powered animals are ready to save their master, the Justice League in 'DC League of Super-Pets'. Coming out, 'DC League of Super-Pets' is an animated action-adventure comedy film written and directed by Jared Stern and assisted by Sam Levine.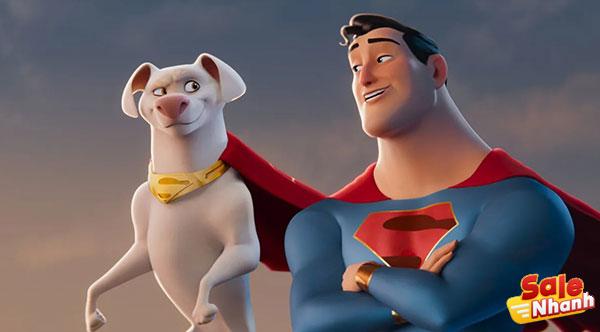 The film is based on a DC comic book group called Legion of Super-Pets, which debuted in Adventure Comics #293 in 1962 by Jerry Siegel, Curt Swan, and George Klein. While we wait for the broadcast, let's find out all about 'DC Super Pet League'. Let 's take a look at the content of this interesting movie with Salenha Movie !
Trailer for the movie DC Super Beast Alliance
Summary of DC League of Super-Pets
In the 'DC League of Super-Pets, Krypto the Super-Dog and Superman are inseparable friends, sharing the same superpowers and fighting crime together in Metropolis.
This super dog Metropolis has the same strength as his best friend Superman. He can fly, has X-Ray vision, laser eyes, "frozen" breath, as well as super hearing. However, he was not very popular. Although he has a lot of strength, his attitude is quite rigid and is shunned by his friends.
When Superman and the rest of the Justice League are kidnapped, Krypto is determined to save them as well as his master Superman, but he can't do it alone because in the time of need most, his inherent strength disappeared again. So he assembled a group of shelter animals including Ace the Hound, MP the Puffy Pig, Merton the Turtle and Chip the Squirrel, to use their incredible new-found powers and help him. save the Justice League from Lex Luthor: The mastermind of the kidnapping.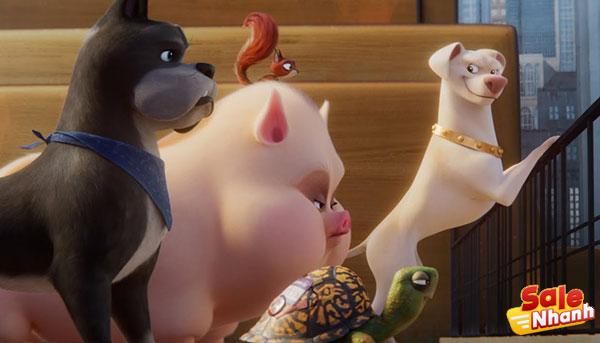 Learn about the movie DC League of Super-Pets
A hot movie full of funny and entertaining action
If talking about pets, often the film cannot help but arouse the hearts of the audience. It tells the story of Krypto's loyalty to his best friend, Superman, until he doesn't feel that his master has another life too.
It's a bit sad, if you remember that pet-themed movies like this, often come about because of the feeling of being left out. Krypto, who is grieving the loss of his true friend, is then advised by Ace.
Instead of feeling angry or frustrated, Krypto eventually realized that he too had to give up Sups and needed to socialize with other animals. Even so, Sups really wants Krypto to be friends with other animals. He wants the pet to be able to open up more about friendship.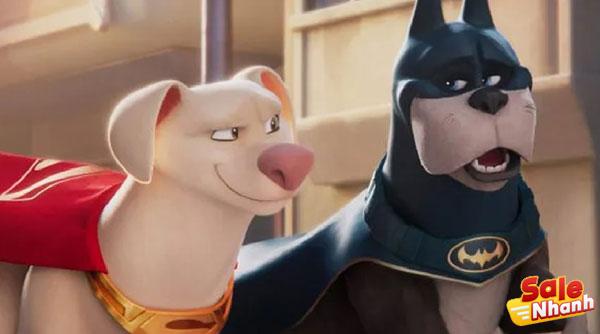 It can really be said that Krypto is lucky to make funny and silly new friends. And Ace, the dashing dog, is quite strict with his friends, but Ace has a soft heart and is ready to make sacrifices.
There is also Merton the nimble tortoise. Realizing that all of his friends are not of the same sex, Merton faithfully helps Krypto so he can see Sups again – yes, despite his struggles due to his poor eyesight.
Meanwhile, Chip, the squirrel who can shoot lightning from his hands, is willing to take risks and break free from his fears to help Krypto and the heroes of the world. On the other hand, PB the innocent pig who loves Wonder Woman is also happy to help Krypto, as well as save his idol hero.
All the action is packed in a fun and entertaining way in 'DC Super Pets League'. Through casual humor, the journey of Krypto and his friends doesn't become difficult for the kids to watch. There will be a lot of easter eggs given out in DC related movies. But for those who do not understand, the audience can still watch it and have fun together.
As for the story, perhaps the premise sounds like a movie about animals in general. The difference is, this is DC. The conflict-filled scenes aren't half-represented – although they're still very child-friendly to watch.
What is the power of these super animals?
The first trailer for 'DC League of Super-Pets' shows animals gaining superpowers after being exposed to the energy from a meteor that turns Ace into a super-strong dog, PB can transform into one giant pig, Chip becomes a squirrel that can shoot electricity from his hand, and Merton. very fast runner. With them, Krypto later founded the DC Super Pet League.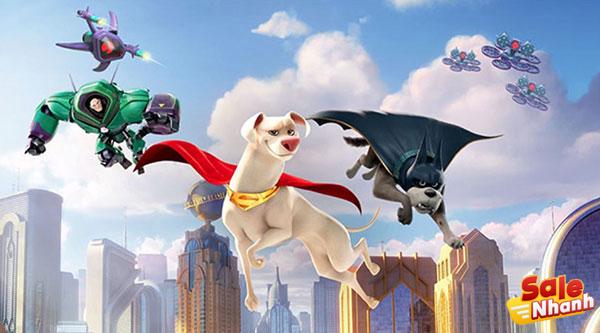 In addition to Dwayne Johnson and John Krasinski, the other characters in the film are voiced by Kevin Hart as Ace, Natasha Lyonne as Merton the turtle, Diego Luna as Chip the squirrel and Vanessa Bayer as PB. Marc Maron also voices Lex Luthor.
In addition to the super animals, 'DC League of Super-Pets' will also feature members of the Justice League such as Superman (John Krasinski), Batman (Keanu Reeves), Wonder Woman (Jameela Jamil), Green Lantern (Keanu Reeves), and Wonder Woman (Jameela Jamil). Dasha Polanco) ), Aquaman (Jermaine Clement), Flash (John Early) and Cyborg (Daveed Diggs).
Each hero finds a friend of his own
After being rescued by a group of super animals, the Justice League has found friends to fight together. Wonder Woman can hug PB, Flash can do 5-minute slow motion with Merton the turtle, Chip the squirrel is brought home with the Green Lantern, and Ace has a new owner, Batman.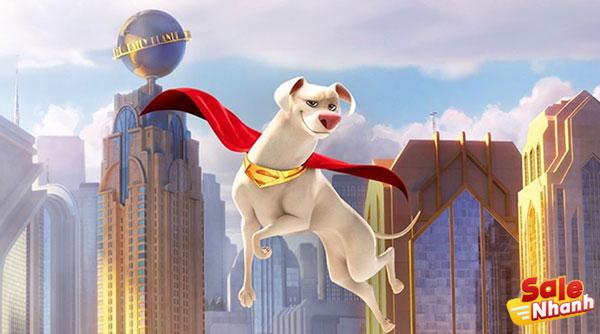 These animals do not need to be scared while in a shelter. No need to worry about starving and losing friends. At the end of the story, neither the Justice League nor the Super-Pets have found someone to share it with to save the day.
In the end, all the animals and heroes are happy.
'DC League of Super-Pets' release date
This animated movie has been delayed. In January 2019, it was announced that the film would be released on May 21, 2021. But 'DC League of Super-Pets' had to cut back on 'The Matrix Resurrections', the movie. starring Keanu Reeves and had to be pushed back to May 20, 2022.
However, due to COVID-19, DC League of Super-Pets has been pushed back until it is finally released on July 29, 2022. It will be available on HBO Max 45 days after it hits theaters.
Salenhanh – Product review blog
Address: 115 Nguyen Van Qua, Tan Hung Thuan Ward, District 12, Ho Chi Minh
Website: https://salenhanh.com/en
Mail: Salenhanh.com@gmail.com
#salenhanh #Reviewsalenhanh