Another movie of the boys love genre from Thailand that fans have been waiting for, is Cutie Pie 2 You. Since the release of the first trailer, social media has been abuzz with chemistry and quizzes about the relationship between Kuea and Lian Kilen Wang.
When Hia Lian expressed his intention to marry Kuea, the man really wanted to pursue his dream of becoming a Unicorn. It is not only the story of the couple Kuea and Hia Lian that makes everyone curious. The love story of Hia Yi and Khon Diao became a hot topic of discussion.
Starting airing on January 6, 2023, the Mandee Channel announced that the series will have only four episodes. This made the audience unhappy, because they felt that 4 episodes were not enough to ignore the couple Zee Pruk and NuNew.
So, what kind of future does Kuea want to have? Will he stay with Hia Lian or choose life as a Unicorn? To no longer be curious, you can find out a summary and review of Cutie Pie 2 You, please see Salenhanh's review below.
Cutie Pie 2 You movie summary
Release year 2023
Genres Adult , BL , Business , Crime , Drama , Friendship , LGBTQ , Mature , Music , Romance , School , Teen , Workplace , Youth
Director of Aoftion Kittipat Jampa
Cast NuNew Chawarin Perdpiriyawong Zee Pruk Panich Nat Natasitt Uareksit Max Kornthas Rujeerattanavorapan
Turning 21 years old, Kuea is old enough to make choices for her life. But the question is is Lian Kilen Wang in it or is Kirin his future?
Episode 1
At the age of 21, Kuea (NuNew Chawarin) feels her life is truly fulfilled. Now he no longer needs to lie to Lian Kilen Wang (Zee Pruk) about his identity as Kirin. In fact, their relationship became warmer and more intimate than before.
Right on the day of his graduation, Hia Lian came to him with a bouquet of flowers and a marriage proposal. Of course Kuea was happy but the man was silent before giving an answer. He recalled the incident some time ago, exactly when he and Nuea were interns.
Kuea has chosen to work in a workshop with Nuer (Koraphat Tutor). During their apprenticeship, Kuea and Nuer always received praise for their work.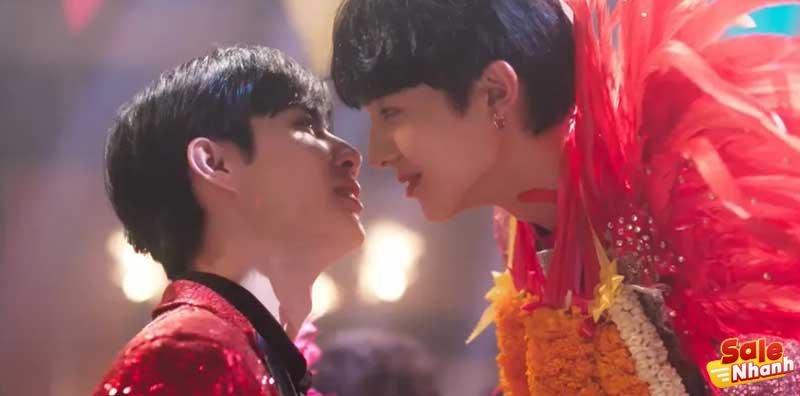 An incident upset Kuea, when one of his seniors tried to tease him. Unlike before, Kuea looks more mature as he can overcome this problem with a cool head.
On the other hand, Kuea never ceases to boast of the attention and surprises that Hia Lian gives. However, will all that attention and surprise be enough for Kuea to be certain?
Similar but not the same, the love story between Hia Yi (Max Kornthas) and Khon Diao (Nat Natasitt) is also enjoying their love story. It seems that their issues have been resolved, so it's no surprise that the relationship has become more passionate.
Nuer felt a different fate, this man didn't know what to do. Starting from a misunderstanding, Nuer is confused as to what to do to deal with Syn (Yim Pharinyakorn).
When Syn becomes overly sensitive and overthinking, Nuer's composure only complicates the situation. Fortunately, they can handle this communication problem well.
Cutie Pie 2 You movie review
Start with "Sweet"
The first episode of Cutie Pie 2 You immediately presented the romance of the three main partners. Of course, the couple Kuae and Hia Lian always excites fans.
What I like the most is the change in personality from Kuea, who looks more mature. It's short, but it can be seen that Kuea has matured, calm and braver a lot. Meanwhile for Lian Kilen Wang, the change from a cool guy to a romantic is still his main attraction.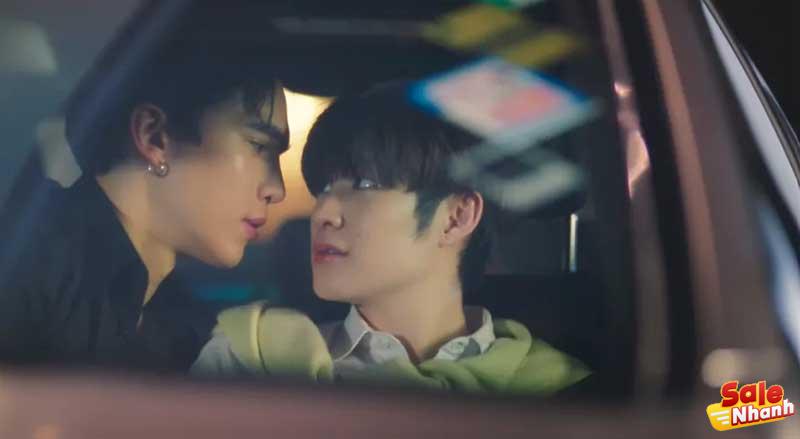 Hia Yi and Khon Diao make a mysterious impression, because sometimes this couple confuses them. At least the second kiss scene in this first episode gives a breath of fresh air that their relationship is fine.
The last couple that caught my eye was Nuea and Syn. It's really like seeing a teenage couple. Actually, it's a little uncomfortable, but I can still bear it.
To my surprise, Syn seems like the overthinking and possessive type of partner. Meanwhile, Nuea is a "calm" guy and acts according to his thoughts.
The flow transition is a bit confusing
Cutie Pie 2 You is the only Mandee Channel series I watch. Since his first TV series, I have always enjoyed the cinematography provided by director Aoftion Kittipat Jampa, starting from the composition of the image, the transitions of the camera to the cool tones used.
Honestly, this movie feels interesting and leaves a deep impression on the audience. However, there are times when I am confused by the transition of the plot from the present to the past.
After Lian Kilen Wang said that he wanted to marry Kuea, the plot suddenly turned to Kuea's internship phase. This plot shift confuses me a bit, as I think this plot is about Kuea after he graduates from college and begins to live his adult life.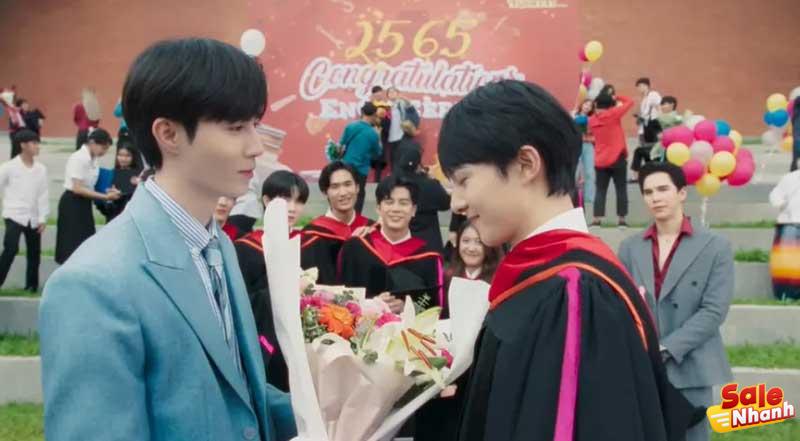 It turns out that this plot is the story of Kuea before graduating from college and being asked about marriage by Lian Kilen Wang. I think giving the description "flashback" when switching the background, I don't think it will damage the aesthetic value of the image.
So the back and forth opinion at first isn't bad, it's just to give a clear explanation so that the audience doesn't misunderstand.
Cutie Pie 2 You have a more complicated story premise than before. This time it's about what kind of future Kuea will choose.
The presence of a new co-star has successfully brought a new wind and helped the film to be less boring. In your opinion, is 4 episodes enough to see the romance and diverse love stories of the 3 main characters?
Salenhanh – Product review blog
Address: 115 Nguyen Van Qua, Tan Hung Thuan Ward, District 12, Ho Chi Minh City
Website:  https://salenhanh.com/en
Mail: Salenhanh.com@gmail.com
#salenhanh #Reviewsalenhanh