When one grows up, one should start thinking about making money. Therefore, people go to school or attend training with the goal of having expertise in a field. Some people are not fortunate enough to receive education or training and as a result they have to choose other ways to survive.
In which the unskilled were forced to sell their bodies. Their profession is called prostitution (PSK). Jobs that are often looked down upon still require certain abilities.
In the movie Cuddle Weather (2019), two prostitutes stick together. The combination is said to be beneficial for both. Let's discuss the film's synopsis and reviews with Salenhanh.com!
Cuddle Weather Summary (2019)
Release year 2019
Genres Adult , Comedy , Drama , Erotic , Romance
Produced by the Film Development Board of the Philippines , 8 Corner San Joaquin Projects , Regal Films
Director Rod Marmol
Cast: Sue Ramirez RK Bagatsing Mark Anthony Fernandez Aleck Bovick Dexter Doria
Adela is a prostitute working in Manila. He goes to customers one by one to get money. One night, he was serving his client, Kap, at a motel. Adela heard someone making love in the next room.
Adela asks for 10,000 Pesos. Kap pays less than Adela's asking price. Kap reasoned that he was already a regular customer.
Adela has less income. He entered the next room. In the room, there was a man. Adela seduces men for sex.
When she opened her wallet, Adela found only 1,000 Pesos. Adela also stopped teasing the man. The man's name is Ram. Ram has just dived into the world of prostitution. The lovemaking sound Adela heard while serving Kap was Ram's voice.
Ram asks Adela to teach him to be a great prostitute. Adela refused because she was not a mentor. Ram follows Adela to a pub for a meal.
Ram continues to convince Adela to become his teacher. Ram calls Adela Senpai, the name of a teacher in the anime. Adela remained steadfast in her decision.
Adela met a lawyer. He is legally trying to change his name. Lawyers believe that changing the name will take a long time.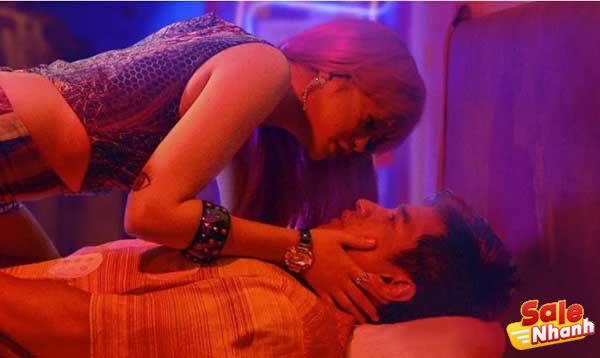 The thing is, changing the name will have an impact on Adela's ownership of the name. The lawyer asked if Adela would sell the apartment in Adela's name. Adele agrees.
Adele was disappointed. He goes to a store. The pub clerk assigned some men. Adela was asked to choose who to go with her. He said he didn't want to have sex.
He just wanted a hug. The men left because they felt the payment was small. The maid returned with a man willing to do Adela's will. The man turned out to be Ram.
Ram followed Adela's request to spend some time cuddling. An hour passed and Adela paid Ram 1,000 Pesos. Ram said he became a prostitute because he didn't become a sailor.
He had to lie to his father. The money from the sale of the body, he will use to support his family. Moreover, he is the leader of the pack, so he wants to raise his juniors.
Adela is willing to accept Ram as her student. He told the rules to have when working as a prostitute. Adela asks for a 20% share of Ram's income.
Instead, Adela lets Ram live in her apartment. Adela buys clothes and shoes for Ram. Finally, Ram got his first client after being tutored by Adela.
Adela tells Ram to arrange a time to stop being a prostitute. Ram gets a lot of money from his customers. Adela once intended to stop working as a prostitute.
One of his clients, Yan, expressed love. Unfortunately, Yan suddenly disappeared. Love begins to blossom in Adela and Ram. Can the two break out of the world of prostitution?
Cuddle Weather (2019) movie review
Describing the underworld
Cuddle Weather opens with stills of Adela serving her clients. Adela read a rather impressive account. He said that some people are born intelligent or talented.
While he was born without high IQ or intelligence. In that scene, Adela shows an expression that pretends to enjoy serving customers.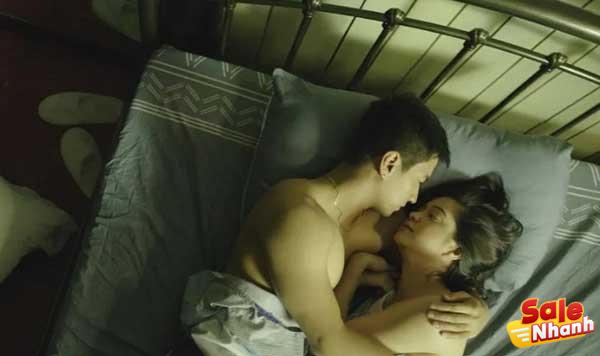 There is a principle that Adela describes for being a prostitute. The principle is not to be manipulated by lust, be willing to bargain and must obey all the wishes of the customer.
They keep that principle to satisfy customers and make money. The more they are willing to do anything, the better they get paid.
This film tries to explore the world of prostitution in a lighthearted way. He's not trying to talk about morality. He focuses more on the story of prostitutes who have no choice.
There is a touching scene where Adela wants to stop being a prostitute. His intentions were not carried out because he needed the money. Moreover, the money was used to finance his mother, who opened a stall at the market.
Prostitution is often considered low-key. In this film, they are portrayed as humanists. They are also human beings who want to feel love.
Love separates from their bodies to serve customers. Indeed the story sounds cliché. This movie tries to convey it in a simple yet effective way.
Predictable stories
Cuddle Weather in terms of stories has the standard romcom movie formula. The formula is that two people's attachment to each other turns into love. The biggest difference is that the two people in this movie are homosexuals.
They seem to separate the two sides of life. The side of prostitutes is when they serve customers. The other side appeared when they had reached the apartment.
They will be as close as most people when it comes to love. The romantic element in the film is unfortunately not touching enough. Towards the end, the conflict was successfully resolved.
But the solutions offered failed to delight them. Defects are covered with beautiful scenes. The scene is less emotional but shows two people in love.
Sue Ramirez. looks great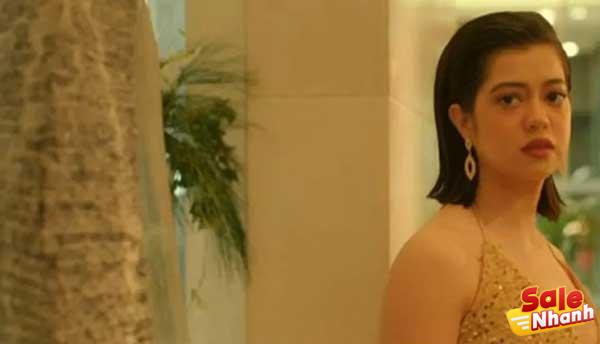 This film from director Rod Marmol brings a solid depth to each character. Adela is described as wanting to stop working as a prostitute.
Ram is supposed to enjoy the hard earned money. Yan finds it difficult to fulfill his wish with Adela because he has a wife and children.
Sue Ramirez has lived up to expectations by being the main character in this movie. We can see two different images of the actor.
When she became a prostitute, she had to show concern for the wishes of her guests. When she completes her work, she becomes a woman looking for love.
Cinematographically, this movie relies heavily on high-angle shots. This technique is often used in recording scenes of Adela and Ram together. The camera will highlight two characters from above.
It was intended to show Adela and Ram's movements in bed. Moving camera highlights body parts. Their body movements are representative of their relationship.
Watching Cuddle Weather reminds us of the general formula of romcoms. Even so, the plot of this film consistently explores the world of prostitution.
With a duration of 95 minutes, we can guess the course of the story. There are no big surprises but this movie knows how to keep our eyes on it until the very end. Have movie recommendations about prostitution? Share in the comments column, come on!
Salenhanh – Product review blog
Address: 115 Nguyen Van Qua, Tan Hung Thuan Ward, District 12, Ho Chi Minh City
Website: https://salenhanh.com/en
Mail: Salenhanh.com@gmail.com
#salenhanh #Reviewsalenhanh