Connect is a South Korean television series that is one of several South Korean television series that aired in early December 2022 on Disney Hotstar, played by Jung Hae In, Go Kyung-pyo, and Kim Hye-ju. Up to 6 episodes long, the story is raised from a horror webtoon very famous for its horror.
This is a film that is highly anticipated by fans of Jung Hae In, and is also the first Korean project of famous Japanese director Takashi Miike. The series premiered its first three episodes at the Busan International Film Festival this past October.
Summary of the movie Connect (2022)
One night, Ha Dong Soo (Jung Hae In) is kidnapped by a group of strangers who turn out to be human organ traffickers. Ha Dong Soo is a character who can connect with organ transplant recipients.
At this time, Dong Soo realized that his eyes were stolen by an organ hunter, so he also had to lose one of his eyes. He is determined to chase away the organ hunters so that there are no more victims. However, he encountered many unexpected incidents.
Meanwhile, Ha Dong Soo's stolen eyes have been implanted by Oh Jin Seob (Ko Gyung Pyo). Oh Jin Seob is considered an exemplary, polite and competent employee at work.
In fact, he is known for his extraordinary ability to solve company problems as well as being named the ideal colleague by many. Beneath that mask, however, he is a cold-blooded organ hunter.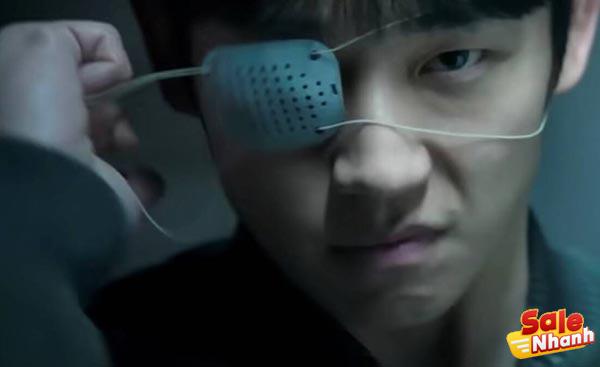 Review movie Connect (2022)
Speculative wild story
The wild story leaves us guessing how these two connected characters met and how this murder unfolded. As Ha Dongsoo becomes a mysterious being throughout the war, we're constantly distracted by the story of his "connection" with an artistically disguised killer.
Finding a murder seems a bit cliché with an alibi and finding the police, becomes too complicated for the relationship of two people connected through eye contact. The unification of plots can be made into a more dense film than a six-episode series that could perhaps be accomplished in one act.
However, Ha Dong Soo's background has made the demon's plot continue to be unearthed during the assassination search. Narrative from Ha Dongsoo's point of view is sometimes rough from disconnected visions, we have to be more observant in assembling each of the two characters' visions.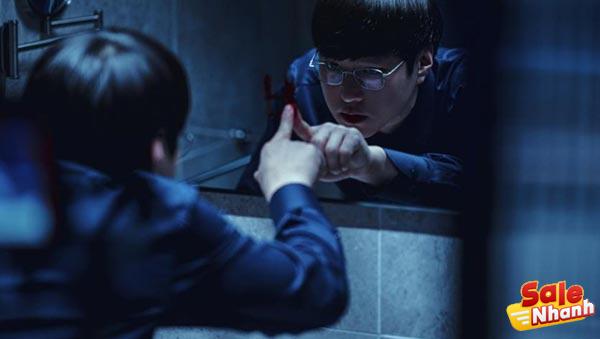 Many tangential stories of 'Connect' eventually become like the roots of a large tree that gradually spread in various directions into smaller pieces. Despite its rambling concept, 'Connect' builds on a familiar elemental foundation that remains pretty solid throughout the first half of the series.
This show is filled with weird elements and it was fun to watch as it first hit the screens and spread around the world of weird urban horror directed by Takashi Miike, the famous Japanese filmmaker and very successful known for classics like Audition who made his Korean drama debut with this series.
Soft image full of mystery
Expressed with grotesque visual elements that somewhat resemble bloody vines sprouting from severed body parts, it's both intriguing and terrifying. This thriller dives into a darker sci-fi scheme with a hint of mythology.
This is a story about finding yourself and being together in a world where self-care is the standard. Even in the darkness and violence, the little moments of joy shine through as the music interjects to add drama. These moments are few and far between, but add a much-needed emotional attachment to the story.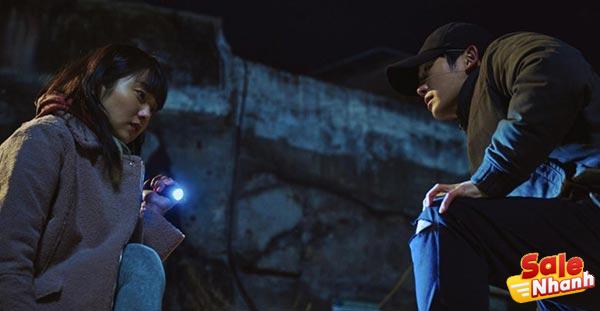 The relationship between organ trafficking gangs and the police
The Organ Trafficking Gang is an exciting Korean thriller brought to life here and the procedural side of the story, led by the brilliant Kim Roi-ha as Detective Choi, who He gets a nosebleed whenever he has a vague idea, which helps reinforce the story.
As the show entered the second half, those foundations began to shake. In this way, it seems that all the adaptations of the two-part Japanese blockbuster manga, such as 'Attack on Titan' and especially the very similar 'Parasyte', become too redundant and far-fetched great compared to our speculation at the beginning of the war.
Unfortunately, among Connect's weak points is Choi Irang (Kim Hye-jun), the only female protagonist in the story. Initially, he is a brave amateur detective who helps Dongsoo fight smugglers, but as the story progresses, his back story clings to the vague mythology of the event. Making matters worse is a very half-hearted romantic attempt, forgotten as soon as it is introduced.
Likewise, Jinseok emerges as a compelling serial killer, thanks to Go's imposing and expressive physique with deadly eyes and the film's stylish use of perspective and shadows to turning him into a menacing presence.
Did not reach explosive climax
Like many Korean online dramas these days, 'Connect' aims for a flimsy climax, sacrificing a logical conclusion in an attempt to set up an unappealing sequel. With such a strong opening trilogy, get ready for three tough episodes.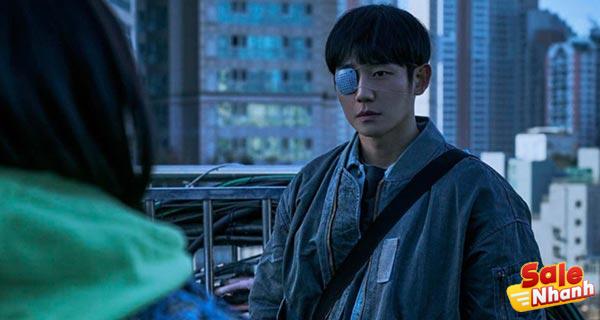 'Connect' takes a sweet time to get to the point. Sometimes it takes too long. But for the most part, K-dramas are entertaining and playful enough to be watched lightly. It's never really too gory and the CGI is a bit forced in some places.
Review movie Connect (2022)
Fans will be interested and want to find out what really happened and get some answers right from the start 'Connection' brings up a mysterious agency connecting 2 characters. The shared vision thing was really neat, and it produced some thrilling moments, although the series omitted some climactic scenes from the original webtoon.
An intriguing detective-style story from the start, leaving plenty of mystery that could continue into the next season. This opens a lot of questions for further mysteries and possibly 'Connecting' horror in other storylines.
Salenhanh – Product review blog
Address: 115 Nguyen Van Qua, Tan Hung Thuan Ward, District 12, Ho Chi Minh City
Website: https://salenhanh.com/en
Mail: Salenhanh.com@gmail.com
#salenhanh #Reviewsalenhanh