As the third highest-grossing film in Korea, Secret Mission officially premiered with its sequel. This drama gathers Hyun Bin, SNSD Yoona and Yoo Hae Jin in one frame. Many k-netz are looking forward to the sequel to this movie.
Let's review the movie Salenhanh through the content of the movie Confidential Assignment 2: International through the article below.
Confidential Assignment 2: International Summary
Release year 2022

Genres Action , Comedy , Detective , Drama , Martial Arts , Military , Suspense , Horror ,

Violence , War

Produce CJ Entertainment

Director Lee Seok Hoon

Cast Hyun Bin Yoo Hae Jin Im Yoon Ah Daniel Henney Jin Seon Kyu
Im Cheol Ryung (Hyun Bin), an elite North Korean soldier receives a secret mission from his superiors to pursue Jang (Jin Seon Kyu), a former member of the North Korean army on the run. run for illegal drug trafficking. Not only that, Jang also appropriated state money up to 1 billion USD.
Corrective investigation, Jang seems to have escaped to Korea. Cheol Ryung also tries to find out where Jang is in Korea. He asked the South Korean government for help in capturing Jang and bringing him back to North Korea.
Cheol Ryung's request was granted. During his mission, Cheol Ryung is assisted by a Korean police member of the cyber team named Kang Jin Tae (Yoo Hae Jin) to help him investigate Jang's whereabouts. However, it turns out that they are also being tracked by South Korea's Interpol.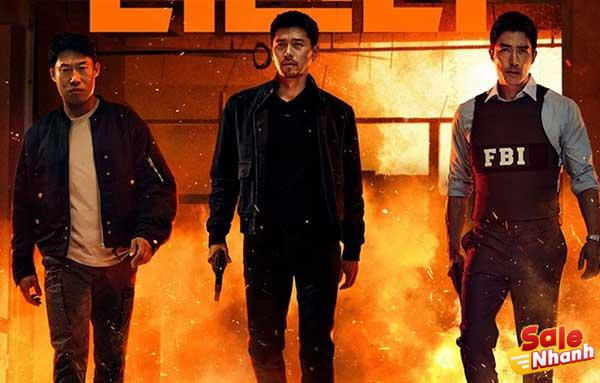 Cheol Ryung and Jin Tae begin their search by tracking down illegal drugs distributed in Korea. Jin Tae enlists the help of his friends in the cyber team to check the source of the new drug. Quickly, the cyber group found the drug delivery man.
They immediately went to the drug delivery people. At first, the delivery people, members of the mafia, were reluctant to say who had supplied them with the illegal drugs.
Negotiations continue. With just the slightest threat, the mafia fell into the hands of Cheol Ryung and Jin Tae. They are ready to help Cheol Ryung and Jin Tae catch Jang because Jang's henchmen will come to get the money.
Sure enough, Jang's minions have arrived. Cheol Ryung and Jin Tae hide. But soon they appeared to ambush Jang's men. Realizing Cheol Ryung's presence, Jang's men immediately ran away. But they caught one of Jang's men, who fell after being hit and fell from the roof.
He was then taken to the hospital for treatment and questioning. Just about to be questioned, Cheol Ryung and Jin Tae were stopped by one of the FBI members named Jack. He is assigned by the FBI to Korea to track down Jang, also a fugitive from the FBI.
Cheol Ryung and Jin Tae then find other ways they can find Jang. They try to find the pharmaceutical factory that Jang runs. Through their investigation with the cyber team, they found the factory. Cheol Ryung and Jin Tae immediately went to the factory.
Meanwhile, Jack deliberately let Jang's people escape from the hospital so that he could track down Jang's whereabouts. Jack followed Jang's men to the factory where Cheol Ryung and Jin Tae were also headed.
Unexpectedly, their every move was read by Jang. As a result, Jang fled and instead planted a bomb inside the factory ready to explode.
Cheol Ryung, Jin Tae and Jack at the same location nearly died from a bomb detonated by Jang's men. The army that Jack brought with him was exhausted.
With no choice but to have the same goal, Jin Tae then invites Cheol Ryung and Jack to work together to capture Jang. Can the team catch Jang? You can watch the movie live until the end!
Confidential Assignment 2: International movie content review
Quality equivalent to Hollywood movies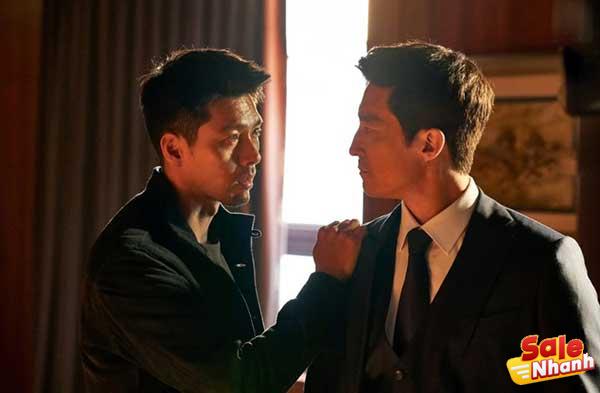 From the start, the Secret Mission sequel has featured car chases and intense gunfights. Not to mention bombs exploding here and there. The CGI effects are rendered almost flawlessly and feel real.
I still remember how Korean movies tried to compare with Hollywood movies by showing various CGI effects. A few years ago, the CGI effects created could have been less. But now, through this film, it can be proved that the quality of Korean films is not inferior to American films.
In addition, the action scenes are also supported by smooth movie scores. The background music accompanying each action scene further supports the tense atmosphere in the film.
Not only that, taking close-ups with some slow-motion scenes adds to the fun of this movie. So don't be surprised if the quality of this movie is on par with Hollywood box office films.
The actor's great looks
The presence of Hyun Bin and Yoona can be a very strong attraction in this drama. But actually, almost all the actors involved in this movie were able to play their characters perfectly. Even for the supporting cast, all the characters seem to fit their roles.
Yoo Hae Jin plays Kang Jin Tae, the police detective accompanying Im Cheol Ryung, who seems to be able to match Hyun Bin's charisma in the lead role. He and Hyun Bin can also build good chemistry as a team.
Also, the appearance that does not detract from the attention is the appearance of Jack played by Daniel Henney. This Korean-American actor has an extremely attractive appearance. But not only that, the action scenes he plays are also very well supported by his expressions and gestures.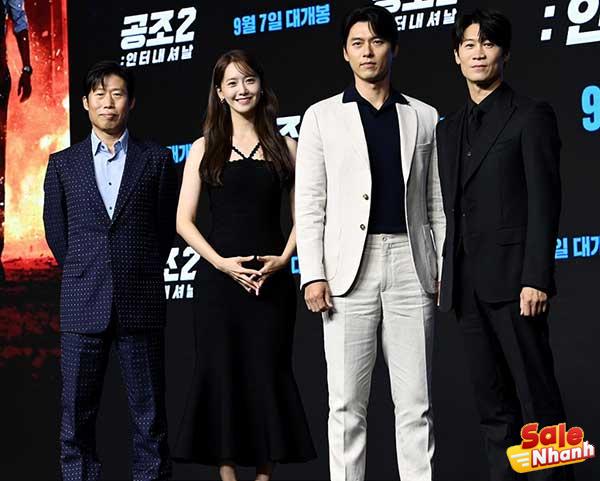 Appropriate and entertaining action-comedy show
The length of this movie is quite long, 2 hours and 9 minutes. But to be honest, the length of the movie is quite long, so I don't feel good. The reason is that, throughout the film, we will be introduced to various action scenes interspersed with fresh comedies, which feel just right and not overdone.
For example, when Min Yeong (Yoona) tries to get Cheol Ryung's attention in the middle of a stressful mission. Min Yeong is having a hard time trying to be polite in front of the stiff Cheol Ryung whenever Cheol Ryung shows up at Min Yeong's house. These scenes make the movie less boring and even entertaining.
It's a review of Secret Mission 2: International. As for the plot, this movie presents a normal plot but with a bit of twist at the end, but the execution of the movie is quite smooth from the cinematography and the score.
The composition of the action and comedy scenes feels right, so this movie can be enjoyed as your weekend movie.
If you liked Hyun Bin's appearance in Crash Landing on You, then this movie could be a lifesaver for missing you with the figure of Captain Ri. Don't forget to share your opinion in the comments if you've seen the movie!
Salenhanh – Product review blog
Address: 115 Nguyen Van Qua, Tan Hung Thuan Ward, District 12, Ho Chi Minh City
Website: https://salenhanh.com/en
Mail: Salenhanh.com@gmail.com
#salenhanh #Reviewsalenhanh