The animated movie Detective Conan: Crossroad in The Ancient Road is the 7th movie in the famous Detective Conan series. Producer TMS Entertainment made this entire cartoon for the first time using traditional digital paint.
When released worldwide, the famous Detective Conan film grossed $32.4 million.
This time Conan has to solve a case that happened at a temple in Kyoto city. He is also working with Heiji Hattori to solve serial murder cases that are of interest to the Japanese police. Will two talented detectives of East and West solve the case?
Conan Summary: The Labyrinth in the Citadel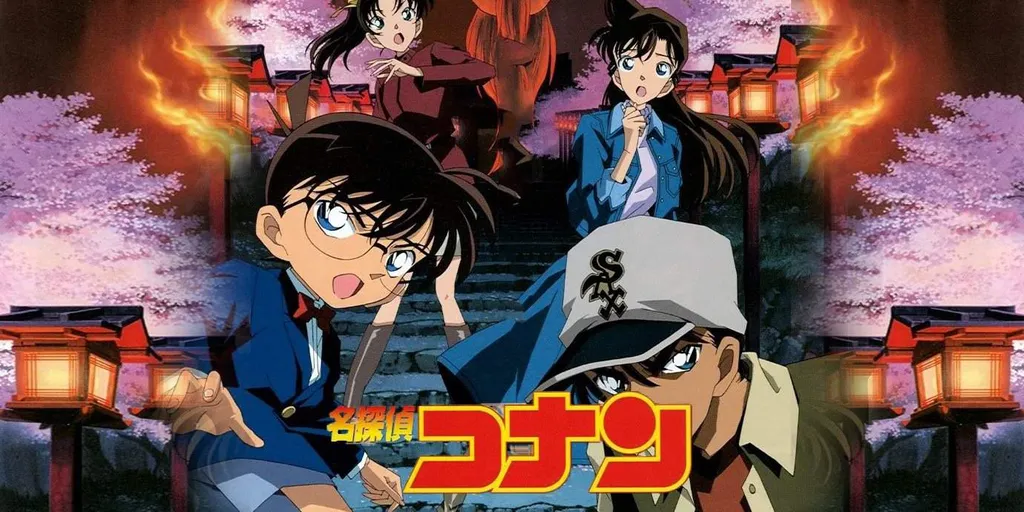 Release year : 2003
Genre : Animation, Action
Produce : TMS Entertainment
Director : Kenji Kodama
Excessive sound : Akira Kamiya, Kappei Yamaguchi, Minami Takayama, Wakana Yamazaki
The film opens with the returning Flash of the character Heiji Hattori at a temple in Kyoto. He saw from the window stall, there was a girl in kimono playing with a ball. While throwing the ball, the girl sings a Maru Take Ebisu song also known as Kyoto Street Song.
Heiji was fascinated by the girl. He made the girl his first love. However, as soon as the wind blew with a lot of cherry leaves, the girl left Heiji alone.
Heiji immediately ran after him but could not see him again. Since then he promised to look for the girl every time he came to Kyoto.
Moving to the present, Conan in Shinichi's voice spoke to Ran on the phone. He apologized for not being able to meet Ran because he was busy with many cases. Ran understands and asks him to stay healthy and stay healthy because Japan is very cold.
That same night, in a temple; 3 people are killed simultaneously by a mysterious noh mask; and continue with 2 other people in different places. This caused an uproar in the Japanese police. After further investigation, it turns out that the three of them are members of a grand theft plot that the police are looking for.
They are members of a group called Genjibotaru. The notorious gang of thieves mostly steal Buddha statues and they've been active since 1991, mainly in Tokyo, Osaka and Kyoto, but they've never killed anyone. All of its members have names taken from the names of Shogun Yohitsune's retainers.
All members also have a book called Gikeiki or the story of Yohitsune's battle and his followers. When the five murders happened, their books were taken along with the passcode where one of the Buddha statues was kept. From 8 members, now only 3 members remain.
However, the police have no clue as to the identities of the remaining three robbers, both their names and their genders. The police were only able to identify the killer who was proficient in archery and swordsmanship.
At the same time, in Osaka, Heiji was lying in bed reading about the Yoshitsune case and decided to help with the investigation.
While conducting the investigation, Heiji met Conan and his entourage Ran, Sonoko, and Kogoro, who were asked to go to Sanno Shrine to help decipher where the Buddha statue was lost from the temple by the monk Ryuen .
In the end they both help each other, especially as Conan and Heiji retreat to work alone.
While conducting an investigation around the Gojo Bridge, Heiji and Conan are attacked by surprise. A mysterious man shot an arrow at Heiji. This caused Heiji and Conan to immediately pursue the culprit. They ran away but all their efforts failed because the first perpetrator used a motorbike to escape.
Losing track, they eventually return to a teahouse where Heiji helped the tea owner from the theft before meeting Conan and his entourage.
There, there were Kogoro, Ran, Sonoko, Kazuha, Monk Ryuen, three Sanno shrine donors namely Shozo Sakura, an antique shop owner, Shuntaro Mizuo, a Noh artist, and Taiga Saijo, a bookstore owner.
All were entertained by a teahouse owner named Tae Yamakura, and a geisha named Suzu. While enjoying tea and full moon, Shozo is suddenly found dead. Eventually everyone is gathered for questioning by Inspector Shiratori and Inspector Ayanokouji. Then they all went home.
Just as they were about to return to Osaka, Heiji and Kazuha were attacked again. The two of them chased the culprit and it nearly killed Heiji. Fortunately, Kazuha was able to help. The next day, instead of resting, Heiji returned to investigate with Conan. Although the police are looking for the culprit that injured Heiji.
When the investigation reached a dead end, Kogoro even accused Chika of being the culprit. But because of Kogoro's carelessness, Heiji and Conan learned something. Just as he was about to find the culprit, Heiji received news that Kazuha had been kidnapped.
Heiji is asked to go to Kurama Shrine to save Kazuha and deliver something important, which is the crystal ball of the Buddha Statue that they stole from Sanno Shrine.
However, Heiji was too weak to fight the culprit. This causes Conan to ask Ai for the medicine to transform into Shinichi and then disguise himself as Heiji. Shinichi also comes and saves Kazuha, it turns out that Heiji is there too, disguised as one of the killer's subordinates, Taiga Saijo.
They also battle Taiga Saijo and his gang. Fortunately, Ran, Kogoro and the others arrived in time to finally catch Saijo and the case was clear.
Not only that, but Heiji finally found his first love, he thought Chika was the girl he met, but it turned out to be Kazuha.
Learn history
Throughout the film, the audience will see many stories containing the history of some important and famous figures in Japan. One of which is at the core of this story is about the general Yohitsune and his men, who really devoted themselves to and watched Yohitsune until his death.
Not to mention the addition of a book about the general Yohitsune himself telling the story of his war. Then continue with the Maru Take Ebisu song and the Donguri Koro Koro song this makes the case easy to read.
It didn't stop there, the birth of the temples in Kyoto, the art of Noh, and the legend of the martial artist Benkei. Anyway, the famous Detective Conan this time is very different!
Emergency medicine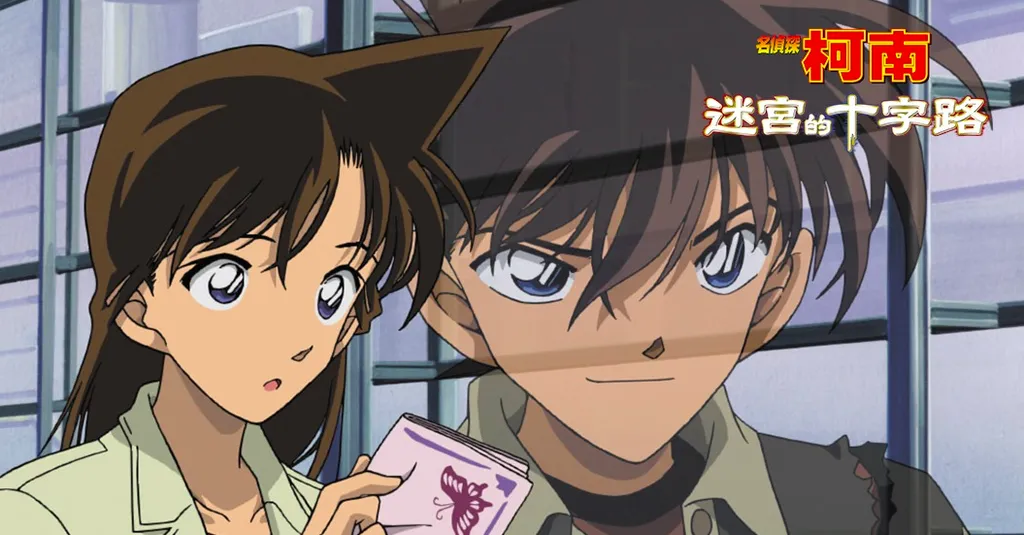 If you have time to read Detective Conan manga, there is a moment when Conan transforms into Shinichi because he accidentally drank Pikaru's wine because he mistook it for cough medicine. But the effect does not last long.
This is what Ai uses, he makes potions that are formulated to cure fever; but the same effect as Pikaru.
As a result, without the antidote for APTX-4869, Conan can transform into Shinichi in this 7th Detective Conan movie. With his background, Shinichi finally had time to meet Ran even if it wasn't for long. He met Ran when Ran nervously followed Conan to Kurama Shrine, just as Saijo was fighting Heiji and Kazuha.
Heiji and Kazuha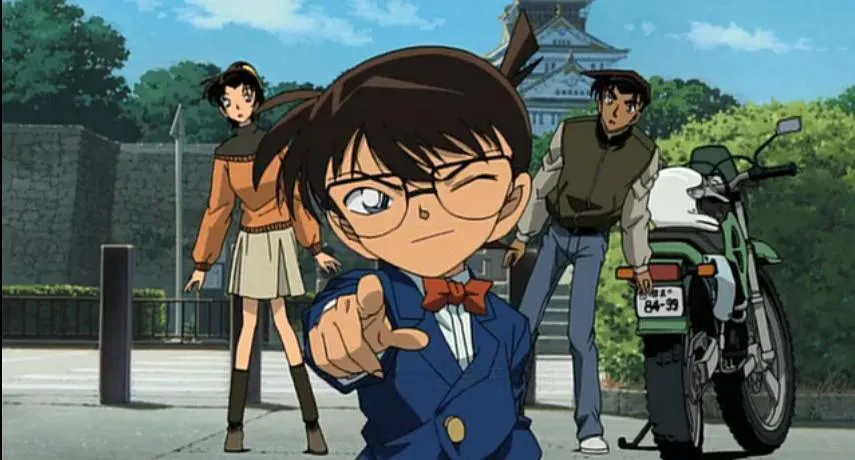 This movie finally unfolds the past story of Heiji and Kazuha. This is due to Kazuha's appearance in Detective Conan Vol. 19 people were introduced as Heiji's little friends.
It turns out that Heiji and Kazuha are lovers. And the story that Heiji liked Kazuha was not because he was a childhood playmate, but because of the incident at the temple.
Little Kazuha who dressed up with makeup and kimono was playing ball and singing Maru Take Ebisu songs It was at the temple that Heiji had a crush. In later stories, Heiji and Kazuha began to appear together frequently and became famous as a couple approved by both Heiji's family and Kazuha's.
As mentioned earlier, this Detective Conan movie is a little different from the sequels that are excited about brutal murders, fires everywhere, bombs and other things. other worries you. However, the plot is still very interesting to follow. Salenhanh gave it a rating of 3.4 / 5 for this 7th famous Detective Conan movie.
Salenhanh – Product review blog
Address: 115 Nguyen Van Qua, Tan Hung Thuan Ward, District 12, Ho Chi Minh
Website: https://salenhanh.com/en
Mail: Salenhanh.com@gmail.com
#salenhanh #Reviewsalenhanh