Norval is a man in his thirties who travels a long way to a chalet on the edge of a cliff by the sea, only to meet a father he has not seen in a long time. But it turns out that everything he faces is full of fascinating mysteries.
Come to Daddy is perhaps Elijah Wood's eleventh time starring in a small-scale independent film. The film premiered at the Tribeca Film Festival on April 25, 2019, and won't be able to premiere until February 7, 2020, even then only in 29 theaters in North America. .
Played by only a few actors, this film is capable of delivering a deep and intimate story filled with tension, and of course there will be a twist at the end.
Can director Ant Timpson present all these hopes well? Check out our review of one of the best indie films Come to Dad below!
Come to Daddy movie summary
Year : 2019
Genre: Comedy, Horror, Mystery, Thriller
Production : Scythia Films, Firefly Films, Blinder Films, Nowhere
Directed by: Ant Timson
Actors: Elijah Wood, Stephen McHattie, Martin Donovan
Norval is a musician in his thirties who lives with his mother in Beverly Hills. Norval goes to a bungalow on the edge of a cliff by the sea to visit a father he has not seen since he was 5 years old after receiving a letter from his father. Hoping for a warm welcome, Norval's arrival was met with a lukewarm response from his father.
Bewildered, Norval tries to get close to his father through conversations, which only exacerbates the tension between them. Not only verbally, Norval's father showed displeasure, even his father made physical threats that made Norval even more upset because it seemed that his father was hiding something.
One afternoon, his father was about to hit Norval with a meatball, but his father had a heart attack and died. Norval then contacted a paramedic, who then told Norval to keep his father's body at home first due to limited morgues at the local hospital.
Norval then finds a photo album with photos of his father, which makes him realize that the person who died in his home is not his father. Norval was then interrupted by a commotion from the basement. Turns out Norval found his father chained to a chair in a wounded state.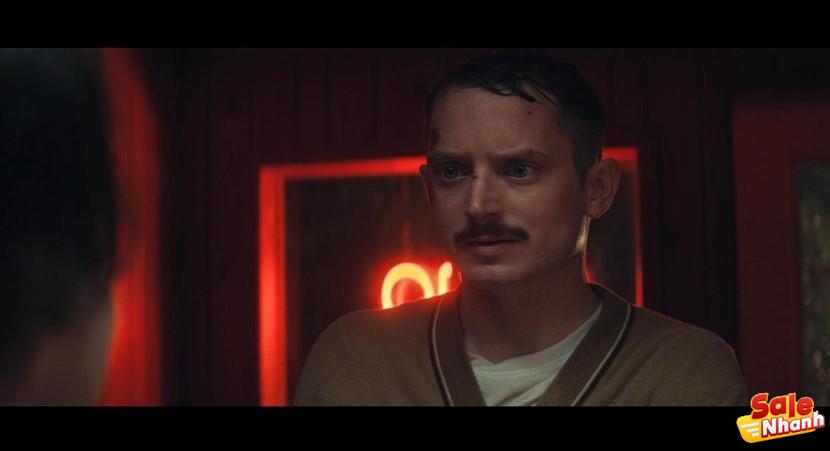 Later, his father orders Norval to kill Jethro, who will come to torment him. With his sudden action, Norval tried to trap and kill Jethro, but failed and Jethro escaped by threatening them. Norval's father tells of the events after he left Norval's mother and daughter.
Brian, Norval's father, arrives in Thailand with Jethro, the dead Gordon (who pretends to be Brian at the beginning of the film) and Dandy. They kidnap the children of the rich and demand ransom. After they got the money, Brian ran away from them and took all the money that was mostly sent to Norval's mother to save their lives.
Dandy comes to kill Norval, but Norval kills him first. As the two were about to leave the house, Jethro arrived with a fiery arrow. Jethro finds Norval's bag with an address in Los Angeles and brags that he's going to kill Norval's mother. On Brian's orders, Norval got into Jethro's car and drove to a motel.
While Jethro was in the room, Norval stole the motel key, punctured Jethro's car tire, and snuck into the next room. Norval's actions were seen by Jethro causing him to be stabbed multiple times leaving him severely injured. Jethro quickly leaves the motel but is killed when his car overturns and crashes into a billboard, nearly decapitating him.
Norval confronts the dying Jethro, where Jethro tells him that his mother is the prostitute he and Norval's father slept with. Norval then kills Jethro and returns to the chalet to find his father. Both lay on the beach apologizing to each other for all that had happened.
Come to Daddy movie review
A story full of tense twists and turns
Come to Daddy brings a gloomy, gloomy feeling throughout the film with the setting taking place in a hut that should be beautiful but mostly covered by a dark impression. The script written by Toby Harvard intelligently leads a plot full of twists and turns that we don't even have time to think about.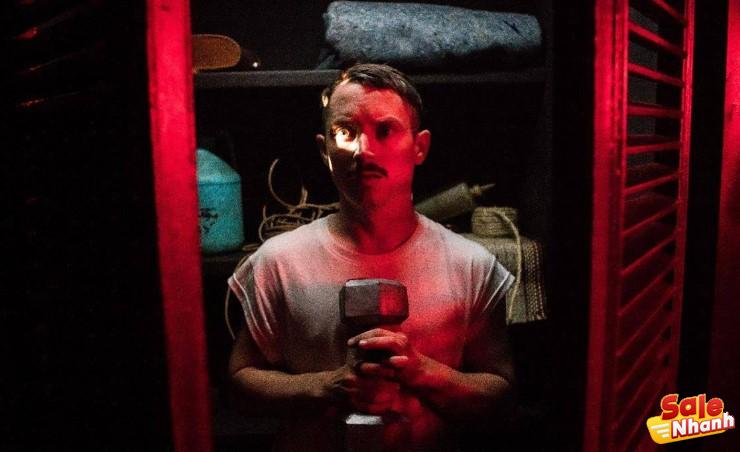 The beginning of the story seemed to be a conflict between father and son who had not met for a long time but did not go smoothly, turning into a murder mystery behind it. As soon as Norval found old photos of his father, it turned out that what he encountered was not his father but the one who had tried to torture and even kill his father.
The motives behind these people's plans can't be read clearly, if Norval's father doesn't tell the basic story of his time in Thailand with people who turn out to be his old friends. In the end, we learn that their motive is to collect money that was theirs but was taken by Norval's father.
Scene after scene full of mystery. We will wonder what else Norval and his father would do to put an end to Jethro and his friends' plan to kill Norval and family. In the end, the small act of punctured a car tire turned into a sad ending for Jethro when he was the last person that Norval had to finish.
Smart dialogue and pitfalls
Toby Harvard also injects clever dialogue into the Come to Daddy storyline. Especially the dialogue between Norval and Gordon, who claims to be his father, is filled with veiled threats and concealed lies.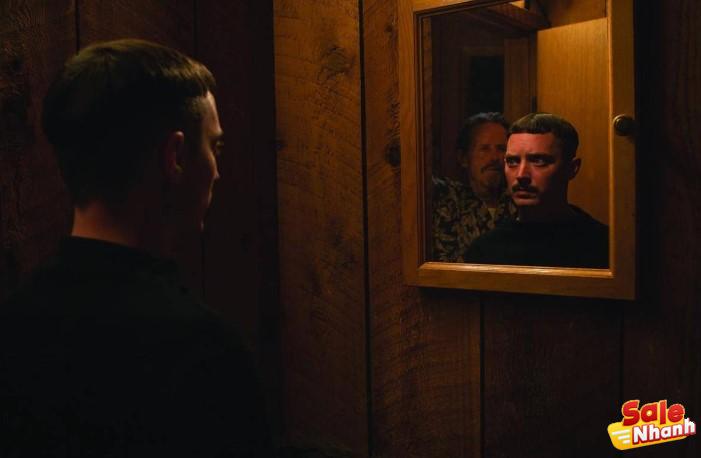 Gordon, whose nonchalant attitude and outspokenness made Norval, who wanted to appear "luxurious", also became "poor" because of it. A clever dialogue is when Norval says that if he works in the music industry and is close to Elton John, Gordon then says he knew Elton John a lot too when he was still a driver. British musician.
Norval was slightly surprised and further cornered when Gordon wanted to call Elton John and ask about Norval. Even though it's just a hoax. Immediately Norval's lie was exposed.
Excellent acting under the direction of the new director
Elijah Wood seems comfortable with indie acting in recent years . His acting skills are even more evident in small productions with unconventional and anti-orthodox characters, such as the character he portrayed in I Don't Feel at. Home in This World Anymore (2017). Likewise in this movie, he plays a childish man.
Norval's character development is well represented, especially as the psychological aspect is thoroughly portrayed by Wood with the help of new director, Ant Timpson. Especially when Gordon finds out his lie and he feels threatened so he suspects that his father wrote the letter while drunk and he wants to go back to Los Angeles.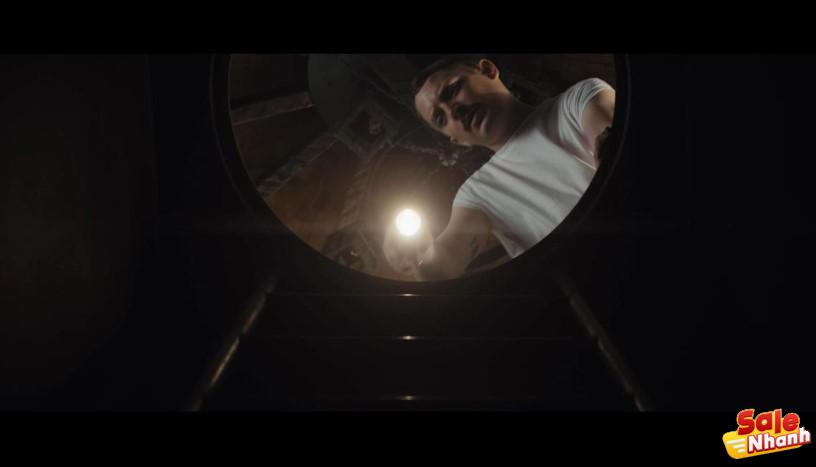 As Gordon's bullying increases physically, Norval becomes more vulnerable and his emotions run high. Stephen McHattie as Gordon also appears to be highly enigmatic and very uncomfortable to talk to. All of this is inseparable from the role of the director, who is able to maintain the tension and feel of this 1 hour 36 minute film.
So it's no surprise that Come to Daddy has won numerous awards from several independent film festivals, such as the Leo Awards, Molins Film Festival, and Toronto After Dark Film Festival, helping this film. become one of the best independent films of 2020.
With all these advantages, we, who are not used to watching indie movies, must patiently follow a storyline that seems slow and confusing. But when the first mystery begins to unfold, it's guaranteed that we won't leave our seats for the rest of the movie. Although it's a bit confusing, Come to Daddy can be one of the select films that are worth watching.
Salenhanh – Product review blog
Address: 115 Nguyen Van Qua, Tan Hung Thuan Ward, District 12, Ho Chi Minh City
Website: https://salenhanh.com/en
Mail: Salenhanh.com@gmail.com
#salenhanh #Reviewsalenhanh