The popular Japanese manga series by Tsukasa Hojo, was made into a TV series titled City Hunter. Starring Lee Min Ho and Park Min Young. The story goes that, Lee Min Ho has a mission to avenge his father's killer.
On his way, he fell in love with Park Min Young. Did Lee Min Ho successfully complete his mission? Check out the recap below!
City Hunter movie synopsis
Release year 2011
Genre Action , Romance , Horror
Director Jin Hyeok
Cast Lee Min Ho Park Min Young
Lee Yoon Sung aka Poochai (Lee Min Ho) lost his biological father at birth. His father's best friend, Lee Jin Pyo (Kim Sang Joong), raped Yoon Sung from his biological mother and took him to the 'golden triangle' in Thailand, and raised him as his own son.
Jin Pyo educates Yoon Sung so he can avenge the death of his best friend, Park Moo Yeol (Park Sang Min), Yoon Sung's biological father. In the past, Jin Pyo, Moo Yeol and the group carried out a secret mission from 5 "big guys" in Korea. However, all were killed except for Jin Pyo.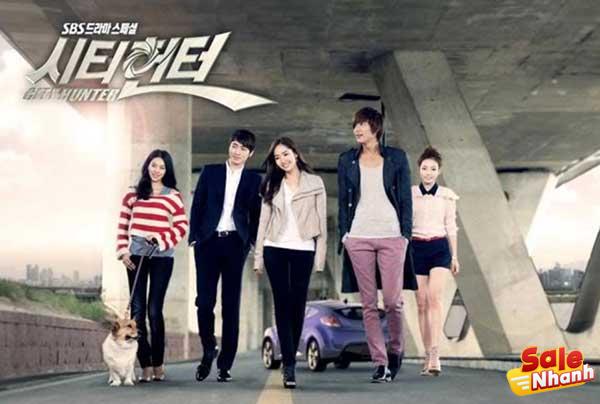 Jin Pyo also devises a neat plan to avenge the deaths of his colleagues by sending the grown-up Yoon Sung to work at the Blue House. However, in reality, Yoon Sung falls in love with Kim Na Na (Park Min Young), one of the bodyguards at the Blue House. His mission is slightly shaken by Na Na's presence.
Yoon Sung and Jin Pyo's missions are opposite. Yoon Sung wants to bring the 5 "big men" to justice, expose the truth and clear the name of his biological father and his father's associates. While Jin Pyo wants the death of these 5 'big men'.
One day, Yoon Sung finds his mother, Lee Kyung Hee (Kim Mi Sook). He finally learns that his mother didn't leave him like his 'father' told him. Yoon Sung then donated his bone marrow to his mother with leukemia.
In this mission, Yoon Sung is assisted by a veterinarian named Jin Sae Hee (Hwang Sun Hee). She is the ex-wife of Kim Young Joo (Lee Joon Hyuk), an intelligent prosecutor who always upholds justice. Unfortunately, he is the son of Kim Jong Shik (Choi Il Hwa), one of the 5 "big men" and had to die in a fight with Yoon Sung.
It is also revealed that the cause of the accident that occurred with Na Na's parents left Na Na's father in a coma and passed away. And, it was also answered about his relationship with chef Yoon Sung, Bae Man Duk aka Bae Shik Joong (Kim Sang Ho), as a witness to the accident that his parents Na Na went through.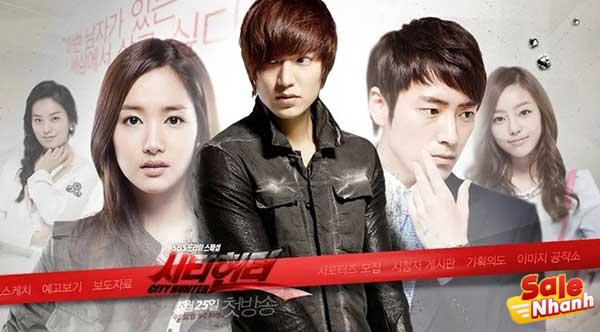 The four 'big guys' were finally conquered by Yoon Sung. He handed them over to the authorities anonymously, so he became known as the City Hunter. There is only one person left, the President of Korea, who turns out to be Yoon Sung's real biological father.
This definitely hinders Yoon Sung's revenge mission. Plus, he feels annoyed, angry, and confused by the fact of who his biological father is. This means there are three identities, namely the biological father he knows, the adoptive father who lied to him and his real biological father.
In the end, 21 Special Forces men who died on a secret mission had their names engraved in memory of their service. Kim Na Na and Yoon Sung meet again. And Yoon Sung continues to play the role of City Hunter.
City Hunter movie review
Lee Min Ho's fierceness in the drama
After his roles in the romantic comedies Boys Over Flowers (2009) and Personal Taste (2010), in this movie City Hunter, you can see Lee Min Ho's super cool appearance. Skilled in martial arts, wielding weapons, and emphasizing upper body muscles, the character Lee Yoon Sung played by Lee Min Ho looks very fit.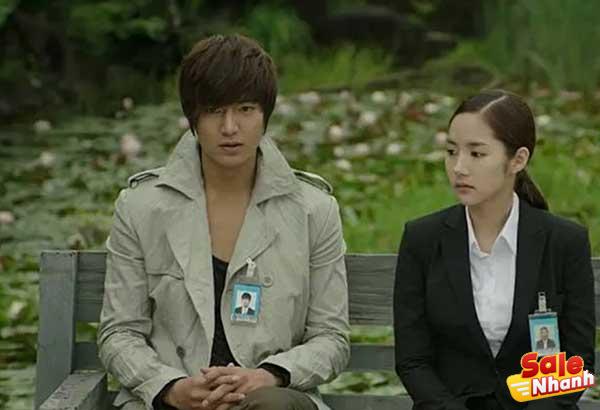 This movie is full of action scenes, fights and political intrigue. But it is not boring because between Lee Yoon Sung and Kim Na Na there is also a romantic spice. Like Choi Da Hye, Lee Yoon Sung's half-sister, falls in love with prosecutor Kim Young Joo and matures after Young Joo's death.
Finish making greetings
At the end of the episode, Yoon Sung and Na Na meet at the airport. Later, Yoon Sung was seen driving his own car. Where are they going at the airport? Or where did you come from? Are they back together or is it all just Na Na's imagination?
Because in the previous scene, Jin Pyo and Yoon Sung were lying on the floor covered in blood. The two closed their eyes and held hands, not moving. Are they dead?
So why did Yoon Sung's mother and chef uncle go to America? City Hunter ends with an open ending that makes you curious. Maybe this movie should have a sequel. But unfortunately there will be no City Hunter 2 because Lee Min Ho refused to reprise the role of Lee Yoon Sung.
Romance continues in the real world
While viewers weren't sure where Yoon Sung and Na Na's relationship would eventually lead, there was good news for their shippers at the time. Because, after finishing filming, Lee Min Ho is said to be dating Park Min Young. Unfortunately, their relationship ran aground on the 6th month.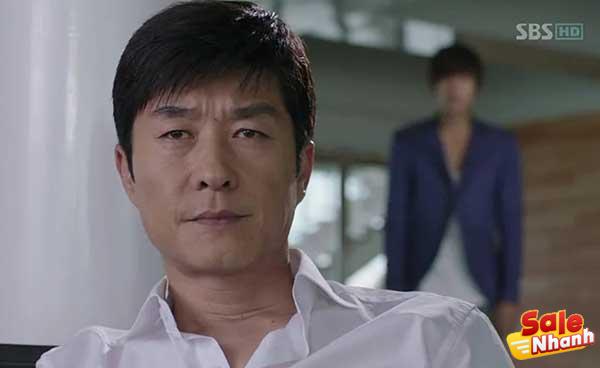 Most fans also speculated that their relationship was just an arrangement to increase ratings for the drama. Well, the simile is just the context, their relationship has succeeded in making the audience curious about the movie City Hunter. In fact, this movie is famous not only in Korea but also in many other countries.
Memories of Goo Hara
The movie City Hunter (2011) is Goo Hara's first step into the acting world. Her attention-grabbing acting helped Hara bring home the New Star Award trophy at the 2011 SBS Drama Awards. Goo Hara was active as a member of girl group KARA at the time.
She held various events, released a nail book and made her solo debut with the EP "Alohara (Can You Feel It?)", which peaked at #4 in Korea. After pursuing a solo career, Hara was well received in the music industry in Japan and began a small tour there.
Unfortunately, Goo Hara was declared dead by suicide due to sex crimes which left him severely depressed. This has caused outrage around the world. 200,000 signatures were sent to the Blue House, asking for the passage of the Goo Hara Act so that the offenders receive the maximum sentence.
Goo Hara's performance in City Hunter is a precious keepsake to her family and friends, as well as Hara's fans, who felt the pain of the late Hara's loss.
Popularity of the TV series and its actors
In Korea, City Hunter received an average rating of 16.0%. With the highest rating in episode 15 is 19.9% ​​and the lowest rating in the first episode is 10.5%. Pretty high count, isn't it? This TV series is also very popular in Europe.
Although the series was very popular, it was only nominated for Best Korean Drama at the 7th Seoul International Drama Awards in 2012, it did not win the trophy. However, Lee Min Ho won Hallyu Star and Best Actor at the 4th Korea Drama Awards in 2011. Meanwhile, Park Min Young was only nominated for Best Actress.
Several other actors and actresses have been nominated and some even won certificates for their hard work in this drama.
The interesting thing is, in this movie there is a story about bone marrow transplants, right? So, from December 2011 to January 2012, the Asian American Donor Program collaborated with Transplant Informers to socialize the bone marrow transplant!
The movie City Hunter is quite interesting. The plot is solidly built, so if you miss even one episode, it's a pity. Yes, the audience must be careful when watching because many details are interconnected. For those who have seen City Hunter, what do you think of this movie? Let's chat in the comment column, come on!
Salenhanh – Product review blog
Address: 115 Nguyen Van Qua, Tan Hung Thuan Ward, District 12, Ho Chi Minh City
Website: https://salenhanh.com/en
Mail: Salenhanh.com@gmail.com
#salenhanh #Reviewsalenhanh