Choice or Die is a film directed by Toby Meakins with the film content focusing on a poor woman tempted by the 80s video game prize, worth $125,000. .
Bored with the sad situation and miserable life, our main character tried to try his luck by playing games of chance. With the theme of a game with a guarantee of a large amount of money upon completion, 'Choose or Die' has an interesting premise.
Starring rookie actresses Iola Evans and Asa Butterfield, this film may not be suitable for audiences unfamiliar with scenes of gore and violence. Through its dense gore and gore elements, 'Choose or Die' has in fact become another disappointing Netflix series.
Trailer Choose or Die
Summary of the movie Choose or Die
Kayla (Iola Evans) lives in a needy slum with her mother Thea (Angela Griffin) who is also in a very bad situation when she is depressed and is having to self-medicate with drugs.
Unhappy life since being abandoned by her younger brother, Kayla often feels tired but has to endure for her mother.
One day, she befriends a fan of the classic game Isaac (Asa Butterfield). While playing together at Isaac's house, they came across a copy of a classic game called CURS > R.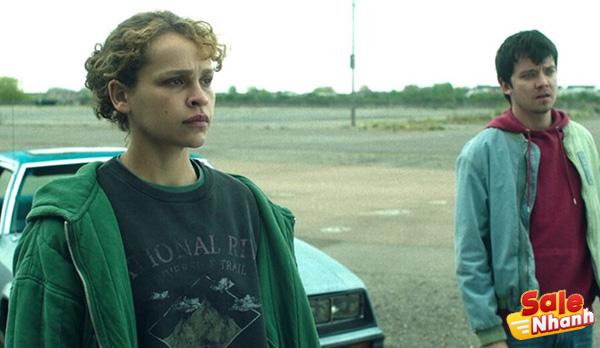 Source: Salenhanh.com
Trying to figure out the game through the numbers listed on the game, Kayla was then delighted to learn that the great prizes offered by CURS> R could help them get out of poverty. In the end, he bought the game from Isaac and tried to fix it at home.
After the game was back up, Kayla went to a restaurant and started playing the game. However, strange things start to happen with meaningless choices. Since then, Kayla knew she had started a wrong game and couldn't go back.
She also tells Isaac and asks her friend for help to get out of this damned game. Instead of getting an answer, the two sink deeper and are always faced with two choices: Choose or die!
Promising title and content
'Choose or Die' actually has a rather odd but promising premise. Like previously released game-themed horror films, from 'Nerve' to 'Truth or Dare' for example, these themed films can entertain audiences through through a unique storyline as well as there is always fear as well as a tense atmosphere for every decision they make.
Who would have thought that such a game would come to such a terrifying end? It is no longer merely the purpose of entertainment but the desire to make money by playing with the lives of their loved ones.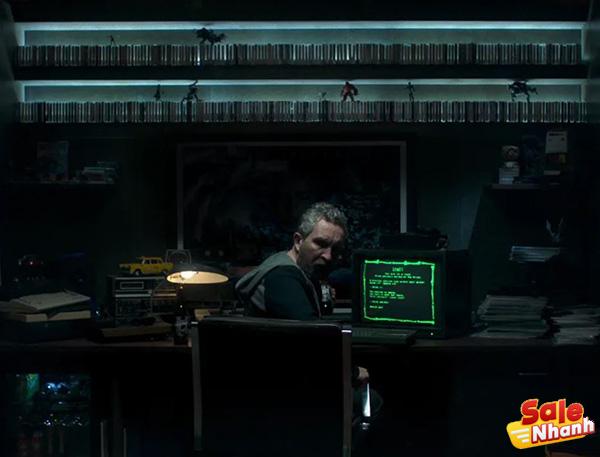 A horror movie based on a game is like a double escape from reality so if you focus too much on the logic you will feel the movie has a lot of flaws as well as quite confusing choices.
The storyline is too fast and tends to be unclear. The director seemed confused about what kind of horror movie 'Choose or Die' wanted to make. In terms of gore, of course for a coward, this movie will test their guts.
However, this is certainly not a movie for you to entertain and look for laughter or relaxation, but it has not brought real fear to the viewer to be able to become a horror movie worth watching. be afraid.
For those who love horror movies, it can be said that 'Choose or Die' only reveals the scariest points in a few short seconds. There is no tension in this movie.
'Choose or Die' seems to divide the story so that it's both a social critique and fun at the same time. Bring the classic trend through 80s style games.
'Choose or Die' relies too much on a compelling premise, but the execution is tedious. All the questions and answers asked tasted bland, and rightfully so.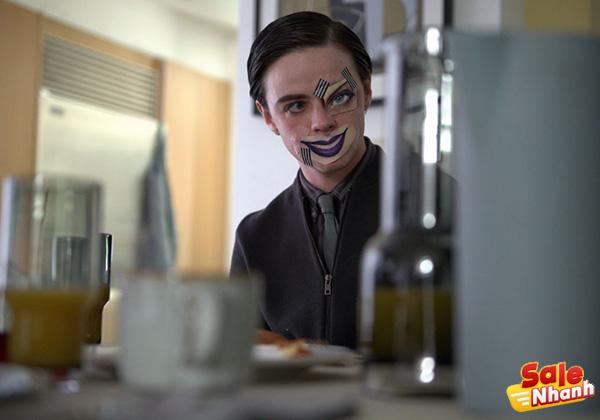 This really traps us all as viewers continue the movie or turn it off immediately. Five questions too few and not challenging should be corrected again. The color tone of the movie 'Choose or die' is also very dark, making me feel a bit uncomfortable when watching.
Therefore, when a bright green color appears to fill the screen, the audience's attention will be distracted, so it does not create a sense of horror for the film and makes me not able to focus much on the details. petty details.
The weird but interesting part is watching Isaac suddenly go into another dimension and vomit celluloid duct tape from his mouth. Instead of showing Isaac vomiting blood, the director gave it a long ribbon that wouldn't stop coming out of his mouth.
Most likely this movie will have a sequel because the story does not have a happy ending. Kayla finds her life back to normal until she is contacted by Beck, the owner of the CURS>R game.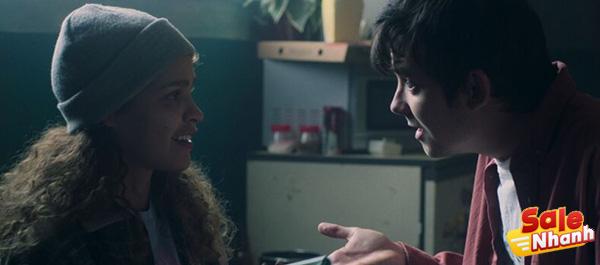 Overview of the movie Choose or Die
If only based on the gore elements in the movie, ' Choose or Die ' clearly cannot satisfy the audience. The presented characters are not important, as is the plot is not clear. There is no push, fear or trick to make this movie look more interesting.
The tension seemed to only be as thin as a thread, not meeting expectations at all. So you'll have plenty of good horror movies on Netflix to watch to fill your day, aside from 'Choose or Die'.