Chainsaw Man is one of the most anticipated and awaited anime series. This anime is adapted from the manga of the same name. It's no surprise that this anime series is expected by quite a few people, because the manga won the awards in 2021 and 2022 as the best manga series.
After the announcement at the end of 2020, this anime finally aired on October 12, 2022. It is produced by MAPPA studio, so you don't have to doubt the graphic quality.
Chainsaw Man will follow the story of a 16-year-old boy named Denji who lives with a saw-shaped demon dog, Pochita. What will Denji's life be like? This is a review.
Chainsaw Man movie synopsis
Release year 2022
Genre Action , Adventure
Production of MAPPA
Director Ryu Nakayama
Cast Kikunosuke Toya Fairouz Ai Shogo Sakata Tomori Kusunoki
Denji, a poor young man who made a pact with a dog demon named Pochita. He has a pretty simple dream, which is to live a happy and peaceful life with the girl he likes.
But all of that is far from reality, until one day, his life begins to change. Later, Denji joins the Demon Hunter Public Security Bureau to face his toughest enemy and achieve his childhood dream.
Episode 1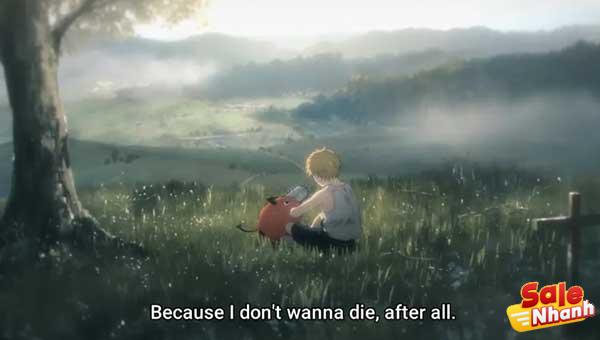 Denji has a heavy burden in life because he has to pay his late father's debt. To pay his debt, he works as a Demon Hunter along with his dog, Pochita, a chainsaw demon. After finishing work for a yakuza, Denji tells Pochita about his dream.
The next day, boss Denji takes him to an abandoned warehouse to do a job. There, however, Denji faces a zombie demon who is an ally of his boss. Denji was unable to fight the group of youkai until he was eventually killed.
Denji's blood seeps into Pochita's mouth and before long, Denji gains Pochita's abilities. Now Denji is a half-human half-demon (hybrid) who can turn his body parts into chainsaws. While confused, Denji was blind and fought with zombie demons a lot.
Episode 2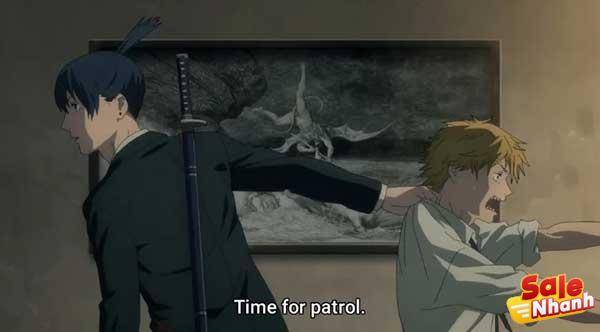 Denji is brought by Makima to the Tokyo Demon Hunter Headquarters. On the way to headquarters, Denji had time to tell Makima a bit of his past. Denji feels like this is the first time someone has treated him well, so Denji immediately likes Makima.
Returning to the base, Makima explained a bit about the Demon Hunters in Tokyo. It is said that being a demon hunter has advantages and is paid a large amount of money, as well as vacations.
Denji is introduced to his senior, Hayakawa Aki. And from this moment on, Denji was ordered to follow Hayakawa on patrol. On the way, Hayakawa suddenly told Denji to quit his job. The two of them even attacked each other.
After the incident, Makima told about Denji's special condition. Hayakawa is forced to return as Denji's comrade and orders him to handle the first case.
After the ending, suddenly Denji got a new partner, Power. Can Denji work with Power as a demon?
Reviews of the movie Chainsaw Man
Lots of violence and gore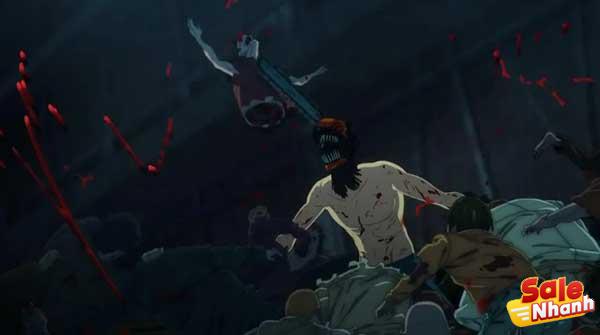 Disclaimer, this anime is rated for 17+ and contains many violent scenes. So this anime is not suitable to watch for those of you who don't like these scenes. And be a savvy viewer, okay?
A glimpse of this anime reminds me of Tokyo Ghoul. Starting from scenes of bloody violence, gore scenes, as well as the presence of a demonic character. In addition, this anime also has a dark impression.
So far, the story follows the story of a boy named Denji, who is said to be very poor. He has lost both his parents, plus he has to pay off quite a bit of debt. Until the end his life changed when he became half human half demon.
The beginning of Denji joining the demon hunters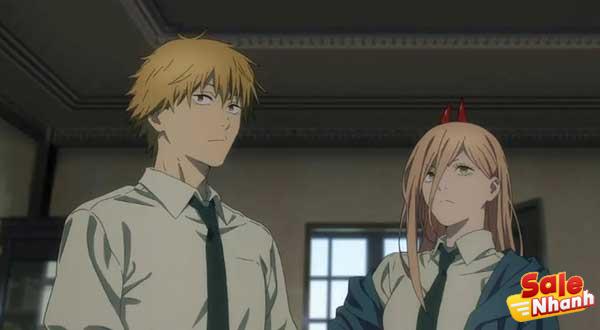 Back to a bloody episode. But in episode two, the gore scene wasn't as bad as the first episode. Since this second volume is more about the Tokyo Demon Hunter organization, the introduction to the organization will be more.
When he first joined the Demon Hunters, at least some of Denji's simple dreams were achieved, one of which was being able to eat and drink every day. However, this episode also reveals at least Denji's rather sad past.
In addition to Makima, another character named Hayakawa Aki is also introduced. He was a young man who had joined the Demon Hunter team three years earlier. And due to Denji and Hayakawa's opposite nature, they haven't been able to work well together so far.
Then, in addition to Denji who became half-human and half-demon, there was another character who turned out to be a demon himself. Power, the demon girl (majin) introduced in this episode becomes Denji's comrade in the quest.
Although Denji hasn't been able to work together yet, it seems that Power is enough to impress Denji, especially when Denji witnessed Power slaying demons appear.
Salenhanh – Product review blog
Address: 115 Nguyen Van Qua, Tan Hung Thuan Ward, District 12, HCMC
Website: https://salenhanh.com/en
Mail: Salenhanh.com@gmail.com
#salenhanh #Reviewsalenhanh