Canon MF241D printer product is receiving great attention from consumers. However, there are still many people who do not know the quality and price of this product. If you are looking for a reliable and multifunction printer, then follow the article below to get useful information about the Canon MF241D printer.
We will start our review of the Canon MF241D printer by learning about the Canon brand. Established in 1937 in Japan, Canon is a famous global brand specializing in manufacturing equipment such as cameras, printers, copiers, scanners… Canon has been present in Vietnam market since many years. 1990 and until now is still one of the brands trusted and used by many users.
Among Canon products, the Canon MF241D printer is also a highly appreciated and popular product worldwide. Next, we will evaluate the characteristics and features of the Canon MF241D printer.
Reviews and evaluations of Canon MF241D printer products
About product design
To be able to give an accurate and detailed review of the Canon MF241D printer product, we will take a look at the characteristics, features, and performance of this printer together. In this way, we can evaluate the overall quality and usability of the Canon MF241D printer, thereby making a decision whether to use this product or not. Careful and detailed product evaluation is important to ensure user satisfaction and trust in the products and brands they use.
Canon MF241D printer product is designed with compact, solid and simple size, with luxurious black color, making it easy for users to place the printer in many different use spaces without taking up too much space. . The control panel is intelligently designed and easy to use, making it easy for users to manipulate and use the product conveniently.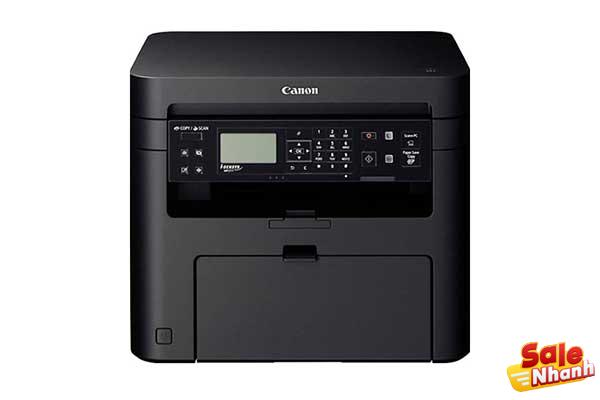 The Canon MF241D printer product is also equipped with a paper tray of up to 250 sheets, helping users to print multiple times without having to add paper in the middle. This saves time and increases performance for the user. Moreover, the product is equipped with Canon 337 Cartridge cartridge with 5% ink coverage, helping to ensure clear and easy-to-see ink strokes, as well as speeding up ink drying, saving time for users.
The Canon MF241D printer also has a built-in USB 2.0 connection port with high transfer speed, helping to ensure a stable and fast connection to the computer. This connector is also compatible with Mac OS and Windows operating systems, helping users to use the product flexibly and conveniently on many different devices.
Print quality
With the ability to print on a variety of paper sizes and high resolutions up to 1200 x 1200 dpi, the Canon MF241D ensures outstanding text quality, clear and sharp images without any problems. blurred or smudged ink.
About printability
Canon MF241D printer has the ability to print quickly and efficiently, meeting the printing needs of offices and working agencies. With a print speed of up to 27 ppm and a large print resolution of up to 1200dpi x 1200dpi, the product gives users high print quality, clear text and sharp images.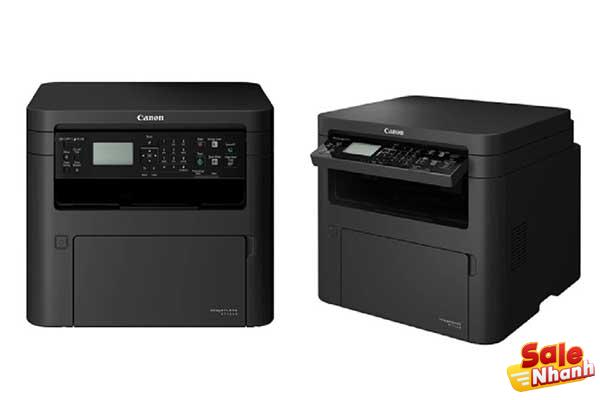 In addition to basic printing functions, the Canon MF241D printer is also integrated with automatic 2-sided printing, which saves time and paper, and contributes to environmental protection. The product also has basic copy and scan functions, meeting the needs of daily use.
Control panel system
The Canon MF241D printer is a multifunction product with the ability to print, copy and scan. The printer's design provides convenience and ease of use for users with its LED display and multi-way folding control panel. The buttons are also designed to be easy to use and can be placed in the right position for the user.
Canon MF241D printer is equipped with a common USB 2.0 connection port, allowing data transfer to a computer quickly and stably. The printer is also capable of automatic duplex printing, saving paper and time for users.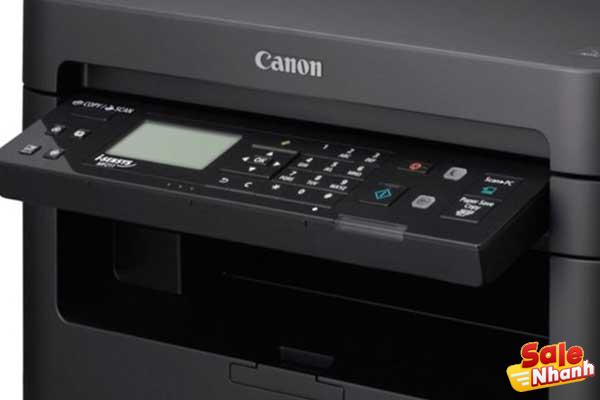 Although the Canon MF241D printer does not have network connectivity, with high performance and convenient features, this printer is still appreciated for its professional capabilities and meets the printing needs of users. .
Product price
The Canon MF241D printer has a reference price in line with the product's printing capabilities and quality. With the price of 4,495,000 VND, you will own a printer with modern design and outstanding printing ability, meeting the printing needs of many offices and businesses.
The price also matches the machine's advanced features, including automatic 2-sided printing and high print resolution, and can help you save on printing supplies. So, if you are looking for a quality printer product, the Canon MF241D is a worthy choice with a reasonable price.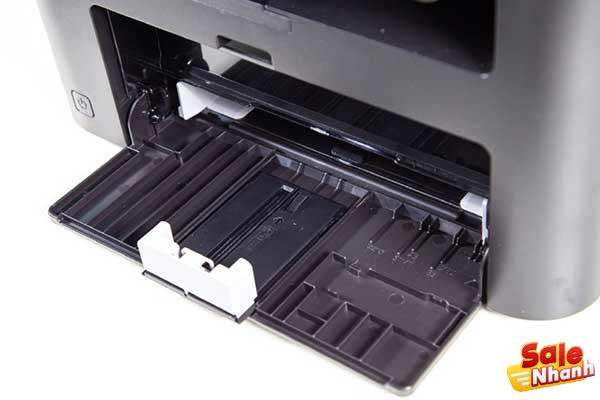 Should you choose to buy Canon MF241D printer?
Based on the information provided, it can be concluded that the Canon MF241D Printer is a good choice for those who need a multifunction printer with fast printing capabilities, high text and image quality. , and automatic 2-sided printing saves time and paper. The machine has a compact, luxurious design, is easy to use and has a reasonable price. However, if you need a network-capable printer for use in a shared multi-user work environment, then you may be better off choosing other products.
Salenhanh – Product review blog
Address: 115 Nguyen Van Qua, Tan Hung Thuan Ward, District 12, Ho Chi Minh City
Website: https://salenhanh.com/en
Mail: Salenhanh.com@gmail.com
#salenhanh #Reviewsalenhanh