The Canon LBP6230DN printer is one of the great choices for small businesses or homes that want a durable black and white laser printer, fast print speed and low cost of supplies. With stable performance, you can print large quantities of documents quickly and efficiently. Besides, the low power consumption of this printer also helps save energy costs for users.
Using the Canon LBP6230DN printer, you can complete printing tasks easily and quickly. This helps you save time to focus on other tasks, improve work productivity and have more wonderful relaxing moments. In addition, with low material costs, you can save a considerable amount of money when using this printer in the long run. All in all, the Canon LBP6230DN is a great choice for those who want a durable, fast and cost-effective black and white printer.
Review Review Canon LBP6230DN
Product design
Canon LBP6230DN is a compact and special designed laser printer with outstanding black and white tones, giving users a great aesthetic sense. Designed monolithically, the printer has a simple and compact design, making it easy for users to move and place the machine in many locations in the office without causing any problems. With such a design, Canon LBP6230DN not only helps users save space but also creates certainty and high durability, ensuring stability during use.
Canon LBP6230DN Print Speed
Canon LBP6230DN is one of the popular black and white laser printers thanks to its stable printing speed. With a 1-sided print speed of 25 ppm, it can print a large number of documents in a short time. The special thing is that this printer also supports duplex printing with a print speed of 7 sheets/minute.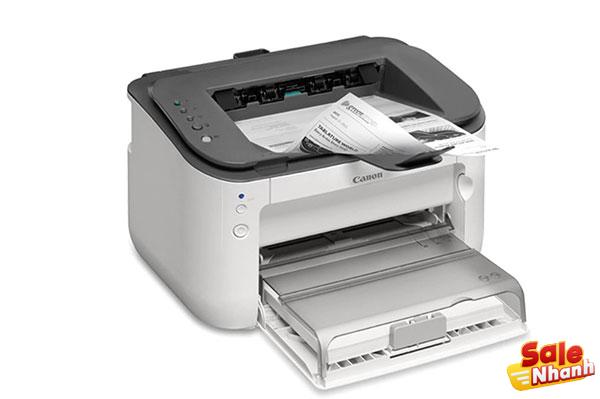 Smart 2-sided printing and automatic paper swallowing make printing go on faster and save on printing costs. With these advantages, Canon LBP6230DN is a good choice for offices and individuals who need to print in large quantities while still ensuring quality.
Sharp prints with high resolution
Canon LBP6230DN is a printer that delivers high definition printed documents. With a resolution of 2400 x 600dpi, each letter and border will be printed clearly and evenly. As a result, you will get high-quality prints that meet professional requirements such as printing contracts, printing office documents or printing other important documents.
With excellent print quality, the product will make a good impression on customers, partners and recipients of documents. Besides, owning a professional printer like Canon LBP6230DN also helps to add prestige to your work.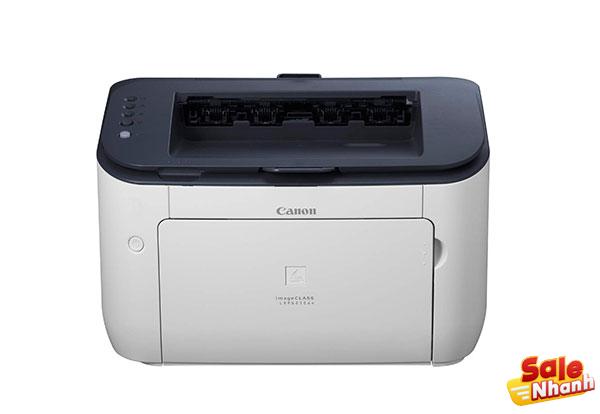 Large printing capacity
The Canon LBP6230DN laser printer is designed to meet the diverse printing needs of users. With the ability to print up to the first 900 pages and 2100 pages with the new cartridge, the printer ensures high printing performance. Besides, this printer is also capable of printing up to 8000 pages in 1 month, helping users save time and costs.
In addition, Canon LBP6230DN supports many different paper sizes such as A4, B5, A5, Legal, Letter, Executive, 16K, Envelope COM10,,…. This allows users to print documents ranging from documents, reports, contracts to product labels.
This printer is also capable of low power consumption, losing only 1.4 W in standby and up to a peak of 420W in operation. The machine's startup time only takes 10 seconds and the restart time from sleep mode is 0.5 seconds, helping users print quickly without waiting time.
With the low cost of replacement parts, the Canon LBP6230DN laser printer is a great choice for those who need a versatile, economical and durable printer.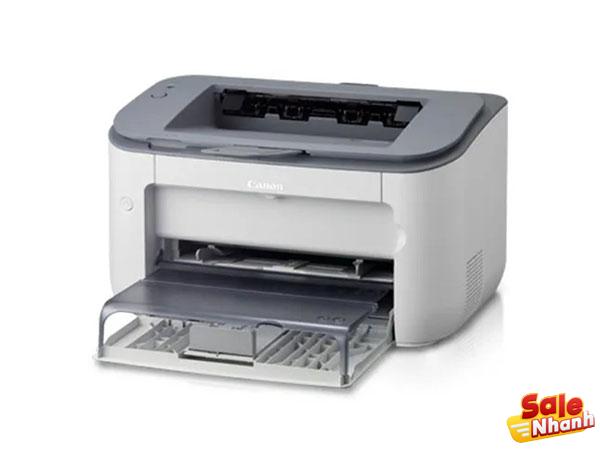 Convenient automatic 2-sided printing
The CANON LBP 6230DN black and white laser printer is equipped with automatic 2-sided printing, helping users save time and printing papers. With this feature, you can conveniently and quickly print 2-sided books, documents, and reports without having to turn on manual flipping.
The automatic 2-sided printing feature of the Canon LBP 6230DN laser printer also helps you save paper usage, minimizing the impact on the environment. You can efficiently print multiple documents without wasting paper resources.
In short, automatic 2-sided printing on the CANON LBP 6230DN black and white laser printer is a convenient feature that helps users save time and paper resources, while minimizing their impact on the environment.
Video Canon LBP 6230DN . printer
Salenhanh – Product review blog
Address: 115 Nguyen Van Qua, Tan Hung Thuan Ward, District 12, Ho Chi Minh City
Website: https://salenhanh.com/en
Mail: Salenhanh.com@gmail.com
#salenhanh #Reviewsalenhanh