Canon LBP113w is a single-function black and white laser printer, with a compact yet extremely efficient design. This printer owns a fairly fast print speed, reaching 23 pages per minute at a resolution of 600 x 600dpi, helping users save printing time. In addition, the printer also features WiFi wireless connectivity and mobile printing capabilities, bringing convenience and flexibility to users.
The highlight of the Canon LBP113w printer is its fast printing speed and high resolution, making the printing process faster and easier than ever. Not only that, the printer also integrates WiFi wireless connection, allowing users to connect and print directly from their computer or mobile device without using complicated connection cables.
Come with Salenhanh to evaluate in detail about Canon ImageCLASS LBP113w printer product through the article below:
Review and evaluation of Canon ImageCLASS LBP113w . printer
About design
Canon 621Cw printer has a lightweight and compact monolithic design, with dimensions of only 376 x 291 x 222mm and a weight of only 5.1kg, which saves desk space and is easy to move. Besides, the printer's control panel is designed quite fashionable and convenient with 5-line LCD screen and navigation buttons. You can fold and open the control panel for convenient printing. With its compact design and convenient control panel, the Canon 621Cw printer will be a great choice for the office or individual who needs a single-function and easy-to-use printer.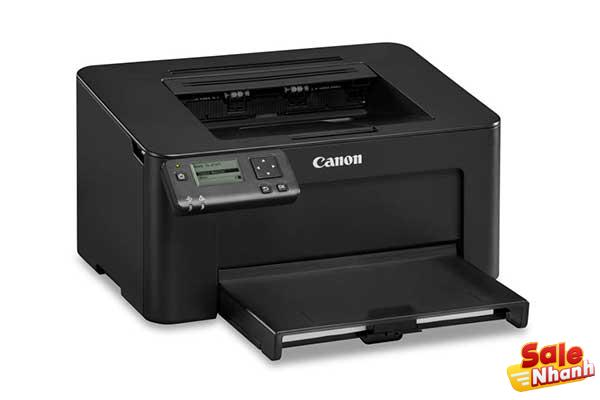 Fast printing speed
Canon LBP113w black and white laser printer has a pretty fast print speed, about 23 pages per minute and the first page is printed in just 6.3 seconds. With this print speed, the LBP113w is the right choice for work environments such as small shops, doctor's offices or front desks with low printing demands.
This printer has a monthly print capacity of about 150-1500 pages, suitable for the needs of printing office documents and personal documents. With a resolution of 600 x 600dpi, the LBP113w gives quite good print quality, helping to read documents with font sizes as small as 10 with high clarity. The grayscale ratio is balanced just right, helping to print documents with sharpness and accurate colors.
Large Paper Feed Tray
The Canon LBP113w printer is equipped with a 150-sheet input tray and an output tray that can hold up to 100 sheets of paper. The machine's paper feed tray is also designed with a lid that can be opened to put the stack of papers in use and then neatly closed when not in use, saving space and ensuring the aesthetics of the working space. job.
The Canon LBP113w printer is designed to be compact and convenient, suitable for personal use or low printing needs. However, with its large paper tray capacity and flexible mobile printing capabilities, the LBP113w is still a great choice for those who need a convenient and versatile printer.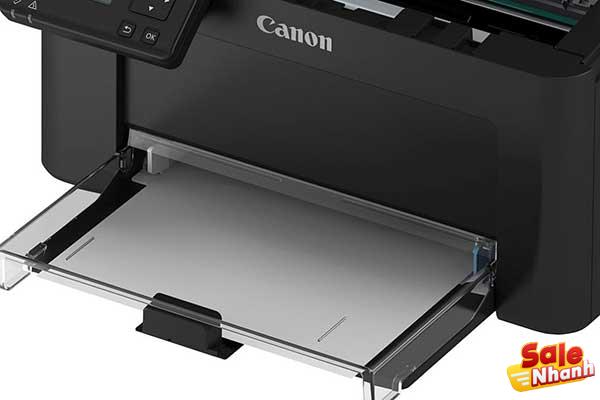 Convenient wireless connectivity
Despite the lack of LAN connectivity, the Canon LBP 113w wireless laser printer solves this problem by providing a variety of connection options so that users can easily use the printer from a variety of devices. together.
With wireless connectivity, the Canon LBP 113w gives users the flexibility to print on the go. Users can connect directly to the printer via WiFi Direct connection, saving time and reducing the cumbersome process of establishing a network connection.
In addition, Canon LBP 113w also supports USB 2.0 connection to PC and standard WiFi connection. This allows users to print from a variety of devices easily and conveniently.
Convenient mobile printing capabilities
In addition to using traditional printers, today users have many other options for mobile printing. Smart applications such as Apple AirPrint, Google Cloud Print, Mopria Print Service, Canon Print Business provide users with more convenient and diverse remote printing features than ever before. Instead of having to spend time getting close to the printer, simply connect to the Canon LBP113w printer through these apps and be able to print documents from anywhere without being limited by space or time.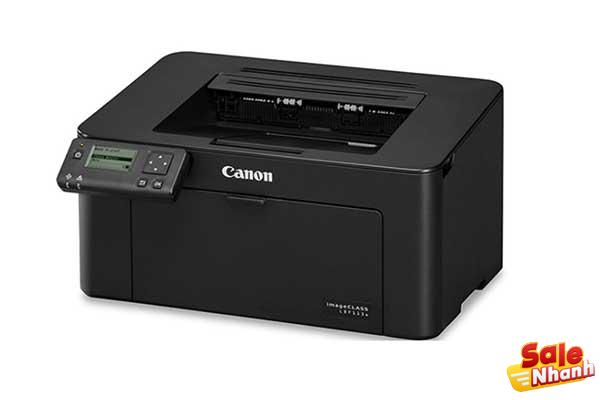 In other words, using these mobile printing apps saves you time and effort and increases your work flexibility. You can print any document from different devices, from computer, mobile phone or tablet easily and conveniently. This makes it possible for you to get your work done faster and more efficiently without having to spend a lot of time and effort.
Conclusion about Canon LBP113w printer
The Canon LBP113w is one of the top choices for small offices or departments like the front desk that need a monochrome printer. It can also be used as a personal printer for home work. With a fairly fast print speed, this printer will help save time and productivity during work.
Besides, Canon LBP113w also has a compact size, which saves space for use in the office or home workspace. This is especially important in limited workspaces.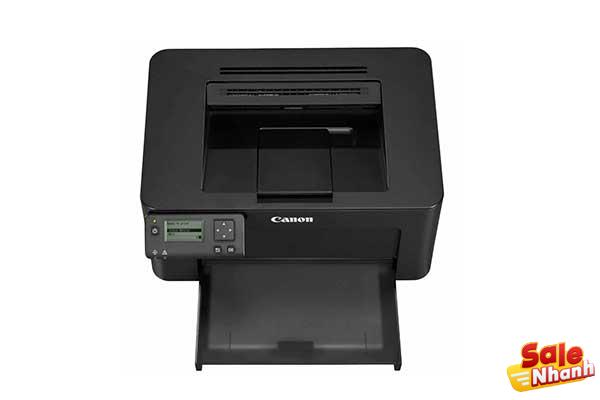 In addition, this laser printer is capable of printing high-quality documents and text, ensuring clarity and sharpness in every detail. Thanks to state-of-the-art laser printing technology, the Canon LBP113w offers reliable and durable print quality.
Salenhanh – Product review blog
Address: 115 Nguyen Van Qua, Tan Hung Thuan Ward, District 12, Ho Chi Minh City
Website: https://salenhanh.com/en
Mail: Salenhanh.com@gmail.com
#salenhanh #Reviewsalenhanh