Cabinet of Curiosities is an 8-episode series created, produced, and hosted by Academy Award winners. Each episode will feature a different director and cast, including two gruesome origin stories from Del Toro himself.
As a horror anthology series, 'Cabinet of Curiosity' offers a new experience in storytelling – in a terrifying way, of course, in every episode. Through del Toro's interesting story and the opening of a foreign store, the 'Cabinet of Curiosity' looks very promising.
Cabinet of Curiosities movie synopsis (2022)
Guillermo del Toro, has assembled an unprecedented collection of stories that will define the genre by challenging our traditional notions of horror. From grisly, magical, gothic, wacky or classic horror, these eight intricate yet sinister stories (including two del Toro originals) come to life at the hands of a team of writer and director of his choice.
Unfortunately, not all episodes work well
Created by del Toro, there is of course a lot of hope for the 'Cabinet of Curiosity' anthology. Known for its beautiful, meaningful yet spooky drawings, this series immediately excites horror connoisseurs. Unfortunately, 'Cabinet of Curiosity' does not provide maximum satisfaction.
Some of the episodes don't seem to make a special impact, as if they were just additions to the series. Opening with 'Lot 36', the first episode was quite eye-catching. Stories about religions and demon worship give us the sense that the next volume will be even better.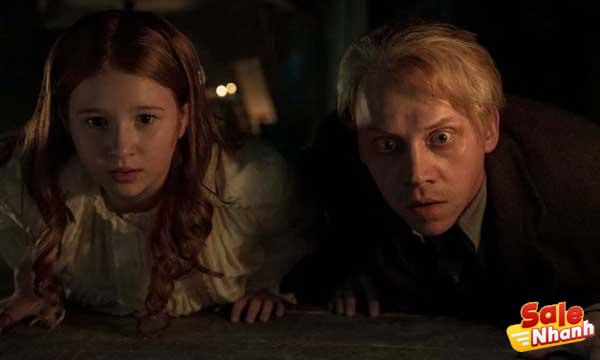 After each episode, 'Cabinet of Curiosity' loses more and more of its meaning. Call it 'The Viewing', 'Graveyard Rats', until the final episode of 'The Murmuring', the plot of all three remains unclear. While it must be admitted that each story has its own crazy idea, sometimes execution falls short of expectations.
Indeed, as an anthology series, this is a challenge for directors. How they had to wrap the story in an interesting way in just one hour. But considering that del Toro didn't just pick any name, 'Cabinet of the Cities' would be better than this.
However, there are still episodes that scare and make us feel uncomfortable like horror movies in general. Call it 'Lot 36' and 'Pickman Model', neither of which are verbose nor boring. Horror impression attached to the main character and outsiders. So each character plays a major role in building up the fear and the story doesn't just rely on one person.
Score thrilling with dark images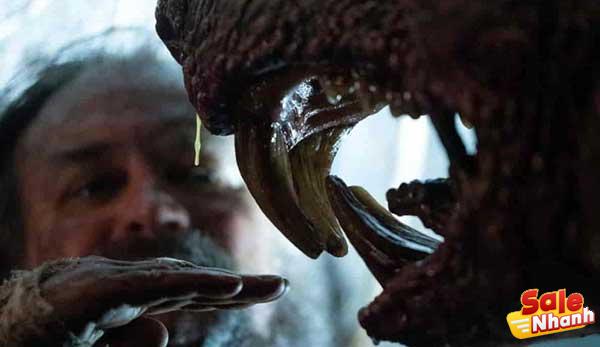 Despite these shortcomings, all episodes of 'Cabinet of Curiosity' attempt to build a spooky feel through thrilling scoring. From the first episode, 'Lot 36' to the shrill chirping of birds in 'The Murmuring', scoring is one of the strong points of this series.
Likewise, imagine the 'City Cabinet' which in general shows only dark and gloomy colors – except for the episode 'The Outside'. Not only that, the monsters displayed by the director are also eye-catching, besides the unclear storyline.
Conclusion of the movie Cabinet of Curiosities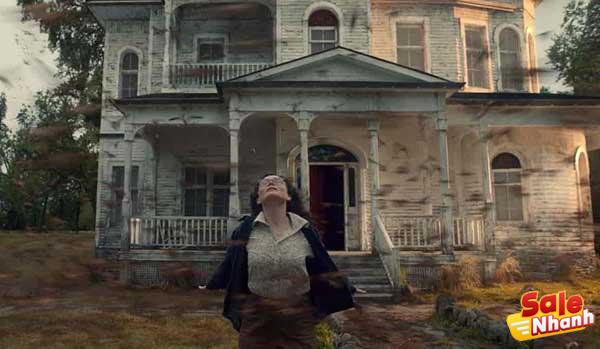 There's not much to explain for the 'Cabinet of Curiosity' series. In terms of visuals and scoring, all episodes are recognized as having their own strengths. But in terms of plot, there are some titles that are not perfect plots.
Filled with crazy ideas, fantasy horror, and infinite fear, each episode is tailored to the audience. Some talk about fear and depression, aliens, classical monsters or demon worship. Many choices for different connoisseurs. Since each episode is not related to the other, viewers can freely choose the episodes.
Salenhanh – Product review blog

Address: 115 Nguyen Van Qua, Tan Hung Thuan Ward, District 12, Ho Chi Minh City

Website: 

https://salenhanh.com/en

Mail: Salenhanh.com@gmail.com

#salenhanh #Reviewsalenhanh