The director of the movie Broker 2022 is Hirokazu Koreeda a Japanese director, who is known for the films Like Father, Like Son (2013), The Third Murder (2017) and Shoplifters (2018). Movie Broker is the first movie he produced in Korean.
Meanwhile, actor Song Kang-ho is a popular South Korean actor who is best known for his Oscar-winning film, Parasite (2019). In addition to Song Kang-ho, the movie Broker also stars some other famous female actors such as Bae Doona (Cloud Atlas, The Host), Kang Dong-won (Train to Busan Presents: Peninsula) and IU alias. Lee Ji-eun.
Let's go with Salenhanh movie review to learn about the content of the movie Broker, which will be released in cinemas from June 24.
Trailer of the movie The Realtor 2022
Synopsis of the movie Broker
Broker is the story of Sang Hyun (Song Kang Ho), who runs a laundry shop, in addition, he is also a "broker" to put abandoned children in boxes. babies come to new families. Those are the boxes that the parents who cannot raise their children for any reason will leave the baby in the box and then the baby will be able to find a new family and have a complete life. new.
But throughout his life, he was constantly burdened with debt so he came up with a nefarious business idea through baby boxes.
Meanwhile, Dong Sog (Gang Dong Won), is a character who grew up in an orphanage and works in a facility that operates children's boxes.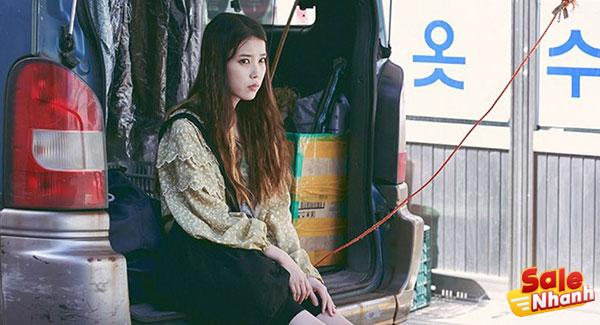 One night in the middle of a heavy rain, Song Young's young mother (Lee Ji Eun or IU) surreptitiously left her baby in a box. However, the mother's love has risen and she decides to return to find her child. Coincidentally, she saw the child she abandoned being brought back by Sang Hyun and Dong Sog.
Not knowing the identities of Sang Hyun and Dong Sog, Song Young tries to report to the police that her child has been kidnapped.
Sang Hyun and Dong Sog try to explain that the baby will be "sold" to people who want to adopt or to a decent person with a good place to live so that the child can have a better life. Still not completely trusting the brokers, Song Young also decided to follow Sang Hyun and Dong Sog's journey so that she could know who her child's new parents are and if the child really is. Will the child she abandoned get a new, more wonderful family.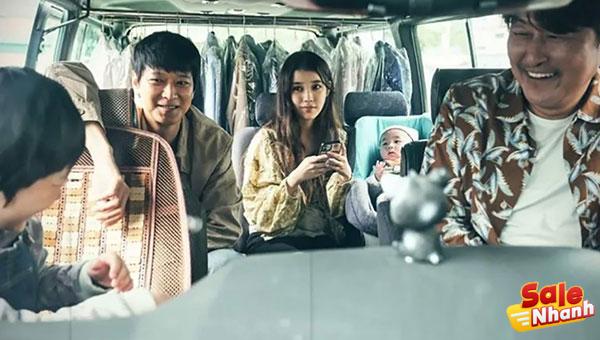 Meanwhile, they don't know that police detective Su Jin (Bae Doona) and junior detective Lee (Lee Joo) have witnessed everything when tracking the infant trafficking group and are following them.
The two detectives hope to catch them anyway to complete their lengthy investigation. So what will happen next? Come to the theater to have the best experience for yourself!
Review of the movie Broker
The film Broker won Best Picture at the 75th Cannes Film Festival.
The film of this Japanese director is considered to be able to show the close connection in each scene. During the Cannes Film Festival, the film Broker received a standing ovation from the audience for 12 minutes.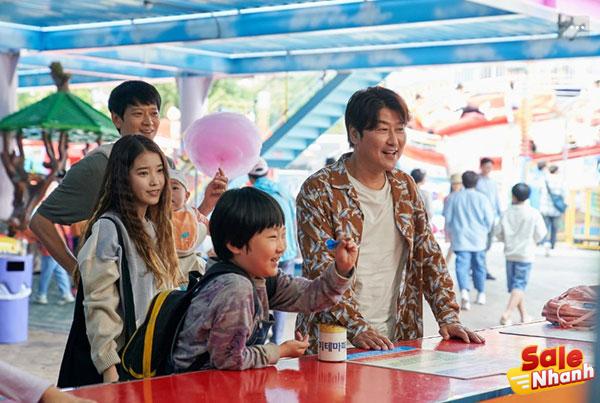 Source: Salenhanh.com
Broker is a story about abandoned babies, baby trafficking, adoption and of course family-oriented. A popular topic today and very meaningful and makes many people think.
It's also the theme Kore-eda uses in 'Shoplifters' when a group of petty thieves form their own families, living each day not only to survive but also to have sincere love for each other.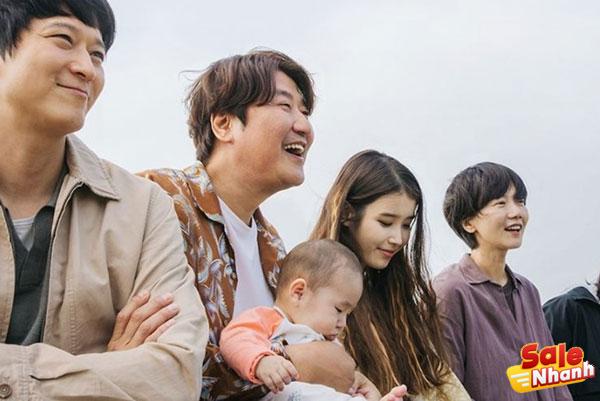 It can be said that Broker – Broker is one of the most worth watching movies today that you should definitely not ignore. Come to the theater and have yourself the best movie experience with the movie Broker
Salenhanh – Product review blog
Address: 115 Nguyen Van Qua, Tan Hung Thuan Ward, District 12, Ho Chi Minh City
Website: https://salenhanh.com/en
Mail: Salenhanh.com@gmail.com
#salenhanh #Reviewsalenhanh