This Brahmāstra: Part One-Shiva (2022) movie tells the story of a young man named Shiv who has no idea that he is an Agneyastra, specifically the celestial weapon or the most powerful Astra that has ever existed.
Directed by Ayan Mukerji, there's no denying that Brahmāstra: Part One-Shiva (2022) is being taken very seriously. Starting from the opening animation, fighting action, CGI acting gives a Western superhero feel that can be integrated into Bollywood culture. However, the plot feels weak and there are some details like late dubbing that make the audience less interested.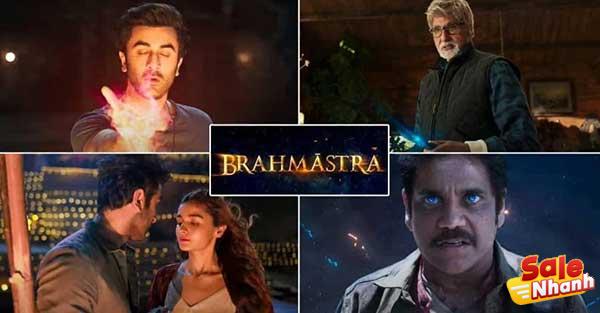 Then how does Shiv know that he is the greatest Agneyastra in the world? For those of you curious, check out the movie synopsis and review, available only on Read!
Summary of the movie Brahmastra Part One: Shiva
Release year 2022

Genre Action , Adventure , Fantasy

Director Ayan Mukerji

Cast Amitabh Bachchan Ranbir Kapoor Alia Bhatt
Once upon a time, a group of wise men in the Himalayas collided with the energy of Brahmashakti. It was from there that countless divine weapons known as Astra were born. The group uses Astra to protect the earth.
But there is a warrior named Dev who has the ability to control many Astras. He is obsessed with being the ruler of all the Astras and wants to tame the Brahmastras.
Due to his actions, the balance of the world was destroyed. Going back to the present, the secret society created by the Himalayan or Brahmansh sages is still active.
These guardians of Astra gather in a secret place, while studying the balance of the world. But one day, the shocking news of the deaths of two Astra owners became a harbinger of an impending disaster.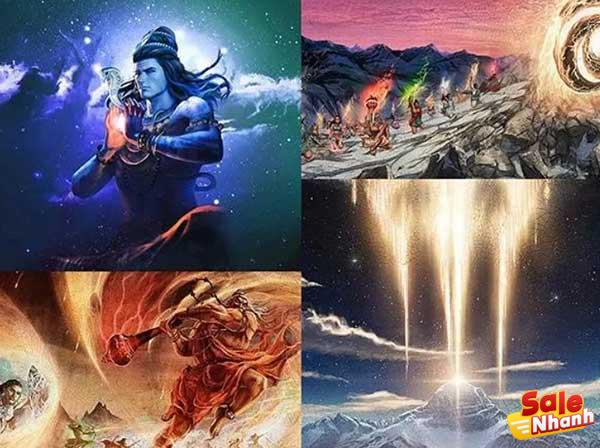 Surprisingly, a man named Shiva (Ranbir Kapoor) clearly saw how Scientist Mohan Bhargav (Shahrukh Khan) died. One of these Astra holders is killed by three evil power masters, Zor (Saurav Gurjar), Raftar (Rouhallah Gazi) and their leader Junoon (Mouni Roy).
The mustached Shiva, an orphan known as a dice player, is perplexed by the images. But the vision gave him a clear clue, he had to stop Junoon from finding the three Brahmastra plates.
On the other hand, Shiv is confused thinking that his love affair with Isha Chatterjee (Alia Bhatt) is over before it started. Fortunately, Isha is willing to give him a chance and believes in the strange and absurd story Shiv tells.
Not only that, Isha is also willing to go with Shiv to meet an artist and archaeologist named Anish Shetty (Nagarjuna Akkineni).
At first, Shiv and Isha thought they had escaped from Junoon and his henchmen, but it turns out they were being followed from the start. Anish Shetty asks Isha to keep the second Brahmāstra and tells them to go to the Guru (Amitabh Bachchan).
Meanwhile Anish Shetty chooses to give up her life and stop Junoon from chasing Shiv and Isha. Along the way, Shiv and Isha were even stopped by Raftar, the Astra user, Mohan Bhargav's Vanarāstra.
However, what surprised Isha and Shiv was that Shiv was able to control flames so large that he could kill Raftar. The teacher who saw this was surprised, he did not expect to meet Astra's strongest character, Agneyastra.
Shiv knows that from an early age fire cannot kill him, but what is the relationship between fire, him and Brahmāstra? This greatly confused him, until Guru who turned out to be the leader of the Brahmansh told him the origin of Shiv, who turned out to be no ordinary human.
Shiv is the son of Dev and a heroine named Amrita (Deepika Padukone). When Dev is obsessed with power, Amrita is the only one who can stop him.
Amrita divided Brahmāstra into three parts and imprisoned Dev on an island submerged in the ocean. Everyone thought Amrita was dead but this woman was still alive and gave birth to Shiv.
Guru also explains that Shiv was not the cause of his mother's death in a fire when he was a toddler. He asks Shiv to stop being hostile towards fire, as fire is his greatest source of strength.
Also, he has an important mission to fight against Junoon, who is after the last two panels of Brahmastra to resurrect Dev. Junoon did not stay silent, he asked Dev for blessings and strength. From here he gains strength and turns the surrounding community into his army.
Unfortunately, Shiv's accidental connection while wearing the red necklace Junoon was wearing made him know where Brahmānsh's headquarters is. A fierce battle ensues, who will get the Brahmastra?
Brahmastra Part One: Shiva . movie review
Nice opening, Opening animation is awesome
I was amazed by the opening of an Indian film for the first time and I got it from Brahmāstra: Part One-Shiva (2022).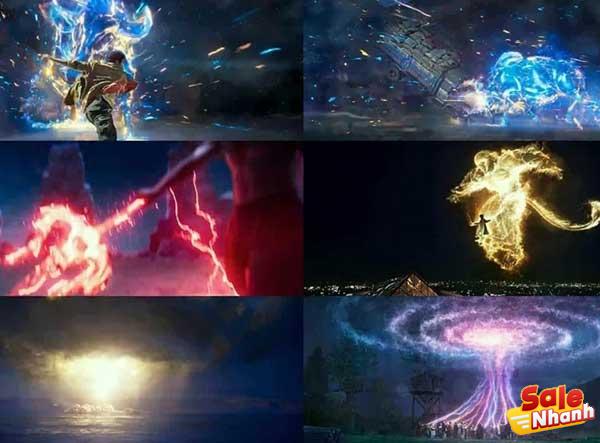 To be honest, the rendered animation looks really nice and makes me unable to take my eyes off it. Warm colors like yellow, pink, blue, green, orange to purple are displayed and form a beautiful rainbow.
What is the narrative of Astra, how did this mythical weapon appear, what are its benefits so that the story of the defenders of Astra is well presented. The animation shows how Indian society lives through time, from time to time to modern times.
All of this is well presented and really amazes me when I watch it over and over again. Furthermore, the plot involving this heavenly weapon's presence also feels very coherent even though it's only delivered for a few minutes.
Spectators are told that there are countless celestial weapons or Astra on earth. This secret society is known only to the owners of Astra and they must prepare for war when the earth is in a precarious state.
Modern but ethnic, The Astraverse is different from Marvel or DC
Admittedly, only India and Indonesia were able to bring the mythology of the gods into a modern superhero format. If Indonesia has Jagat Satria Dewa, then India has The Astraverse which tells the story of guardians of heavenly weapons from Brahmashakti. What's unique is that this movie by Ayan Mukerji feels very original and isn't geared towards American superhero movies.
Starting from the myths that are adapted, it seems no secret that India is indeed rich in various stories about the gods. This time it's about a heavenly weapon called Astra that is used to protect the earth.
Fyi, the story of Astra is real and very popular among Indians, you can read more details on Wikipedia.
This type of Astra weapon is also closely related to the stories in the Ramayana and Mahabarata, so Indonesian audiences also feel close to this myth. To make this plot look more epic, Ayan Mukerji added many other plots of magic and mysticism that look smooth and beautiful.
But this is exactly what makes Brahmāstra: Part One-Shiva (2022) so different from Marvel or DC. They have their own characteristics, as the character Shiv played by Ranbir Kapoor does not wear a uniform.
Every member has an Astra, they just dress like normal people, even if they use Astra. Other than that, I feel that this movie is more focused on history than modern stuff or geared towards American superhero movies.
Too much romance, making the plot lifeless
The main premise is promising, but will the plot surprise audiences? Too bad I'll answer disappointingly.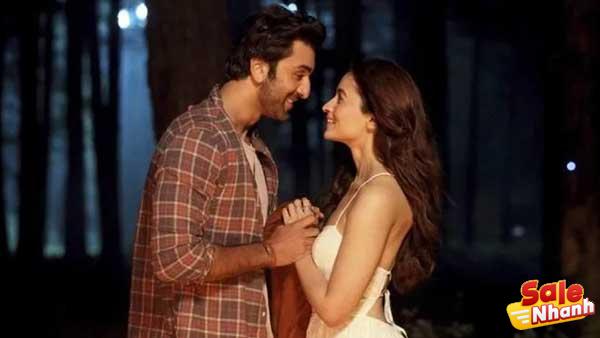 I'm not saying the plot is bad, it's just that it doesn't make much sense and it's too shallow. I know that in the Ramayana, the Mahabharata, and also the stories of the supreme Hindu god, namely Lord Shiva, there is always romance.
Love and sacrifice is one of the important things in every story of the gods. But when these two are included in the plot of Brahmāstra: Part One-Shiva (2022), I think it feels cheap.
This movie starts its story off very well, but the storyline is getting more and more absurd. The most disturbing thing, I think people are too naive to believe such nonsense.
It's ridiculous that modern girls can believe strange stories about magical weapons without any proof. One more thing, true love is one of the important plots in this universe. But the love story between Shiv and Isha feels rushed and has no solid foundation.
Fortunately, the chemistry of the couple Ranbir Kapoor and Alia Bhatt makes up for this shortcoming. However, the overly romantic part actually reduces the audience's interest in its superhero and mythological story.
In fact, for the ending scene, this movie offers a fierce battle between Astra and Junoon's guards. I think that instead of focusing on romance, it would be better for Ayan Mukerji to explore Junoon and his two colleagues, whose origins are still a mystery.
Mouni Roy Slay, while his superhero character failed
Instead of super-heroic, I actually fell in love with the villain in Brahmāstra: Part One-Shiva (2022).
Junoon, played by Mouni Roy, has garnered attention from big names like Ranbir Kapoor, Alia Bhatt, Amitabh Bachchan and Shah Rukh Khan. Obsessed and promised to ask Brahmāstra to free Dev.
His character is so mysterious, we don't know who he is or what his relationship to Dev is. He is a student or is used by Dev. But for a moment, I forgot about that, because the look was so unusual. A cold, ruthless and uncompromising female aura radiates. His sharp eyes and silence make viewers shudder.
The only drawback of the character Junoon played by Mouni Roy is the voiceover problem. It's been a while since I've seen a Mouni Roy movie, but as far as I remember, the actress's voice doesn't sound like the one in this movie.
Unfortunately, again, the mouth movements with the voiceover are rendered inconsistently. His British accent is also a bit clumsy, as he still has his Indian accent but has to be fluent.
Mouni Roy's presence as Junoon also makes other superhero characters from Astra seem normal. Moreover, Astra owner's character development is very short. So the audience is less likely to see how magnificent Astra and Brahmāstra are.
To me, the superheroes in the Astra group are really more like ordinary soldiers who are less interesting or curious. Though not that satisfying, Brahmāstra: Part One-Shiva (2022) is indeed a promising opening to the universe.
The only fatal flaw of this movie is too much romance and the plot is not smooth. Although in terms of quality, this movie has promising CGI, a unique plot, bold ethnicity and brings a new feeling because it is not similar to the superheroes of Marvel or DC.
Salenhanh – Product review blog

Address: 115 Nguyen Van Qua, Tan Hung Thuan Ward, District 12, Ho Chi Minh City

Website:  

https://salenhanh.com/en

Mail: Salenhanh.com@gmail.com

#salenhanh #Reviewsalenhanh