A Portuguese and English bilingual film with the theme of a simple romantic drama, Book of Love begins airing on KlikFilm and Amazon Prime Video starting February 4, 2022. starring Sam Claflin and Verónica Echegui in the lead roles, as well as other roles played by Fernando Becerril, Ruy Gaytan, Horacio Villalobos, Horacio Garcia Rojas.
Directed by Analeine Cal y Mayor and written by David Quantick. Produced by Michael Knowles, Naysun Alae-Carew, Allan Niblo, Nick Spicer, Maxime Cottray, Matt Williams, Richard Alan Reid.
Book of Love movie synopsis (2022)
An Englishman named Henry Copper (Sam Claflin) failed with his novel Sensitive Heart, but his work exploded into the Mexican market thanks to its translation there. Henry also toured in Mexico to get closer to his fans. Maria Rodríguez (Verónica Echegui) is a Mexican and Henry's interpreter during his travels around Mexico.
Maria Rodríguez must take her son Diego (Ruy Gaytan) and grandfather (Fernando Becerril) on a trip with Henry. It turns out that Henry's Mexican explosive novel was changed by Maria in a more erotic style to "The Corazon Sensible". Female fans in Mexico are going crazy because the erotic style of his novels is too vulgar.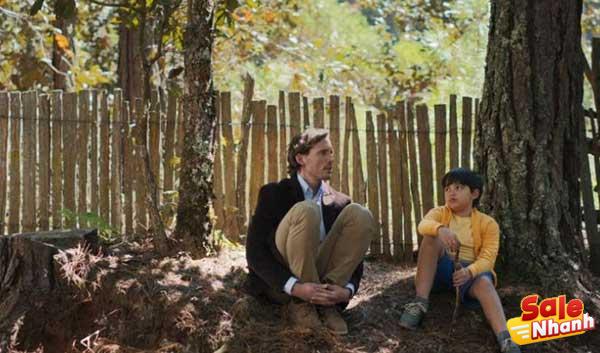 Throughout the trip, the spice of love between Henry and Maria is growing. Diego was satisfied with Henry's character. Henry and Maria have finally written together about the sequel to the book that fans have been waiting for since Maria's translation. Their story collides with Maria's previous relationship with Antonio (Horacio Garcia Rojas), Diego's father.
Book of Love movie review
Two writers get along
Perhaps it is rare for a film to tell two writers as the main characters. Sam Claflin did a good job as Henry's lead writer from the start of the war. Looks pretty awkward on the way to Mexico. Plus Verónica Echegui as Maria, who completes Henry's story.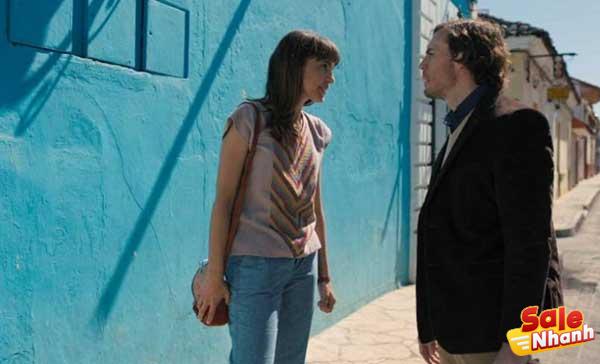 Maria's leading role in the story is clearer than Henry's. Her role as a mother who has to take care of the family and work at the same time is very clear. In some scenes, the mother's emotions are so dense with all kinds of problems in her relationship with Antonio that has abandoned her.
Diego and Max Rodriguez, the grandfather, also completed this writing duo's journey. Don't forget that Pedro, who plays (Horacio Villalobos) turns out to play a key role in Maria and Henry's romance. It's a pity that Antonio's character is not well explored, so the conflict between his family and Maria is not really felt.
Love between continents is not felt
Bringing two different countries, Mexico and England, the language barrier is not the main issue of this film. At first, language was a hindrance, but all the way through it was just an initial spice due to differences between countries. Even in the end, almost anything can be said in two languages, Portuguese, Latin and English. It is only in certain parts that this linguistic difference becomes an amusing casual joke.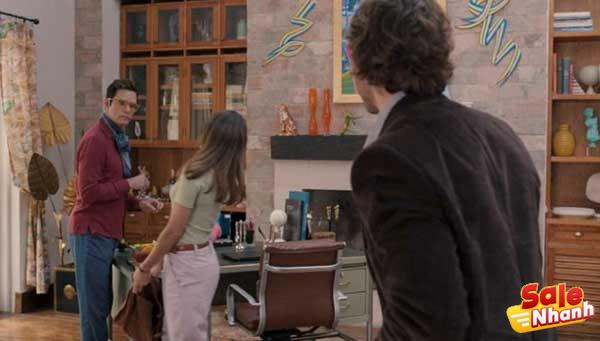 Henry's trip to Mexico was not so memorable. There's only a Mexican setting in certain scenes and festivals that seem forced to show that Henry is in Mexico. Scoring with Latin music is the main choice of this film that embodies Mexican nuances. The Latin music that continues to play in some scenes is perfect for their story, but for their novel's outline, they become hidden.
A plus can be the presence of very expressive fans. Starting from pregnant women, young and old women, even men with different personalities. Some aspects are enough to invite laughter and smiles. The little things in Henry and Maria's lives make up their own entertainment throughout the film.
Potential conflicts run flat
All of these initial conflicts arose after Henry discovered that his novel had been translated far from the original novel. Max Rodriguez, who was written to translate, turns out it was Maria who created a complex series that became the starting point for Maria's closeness to Henry.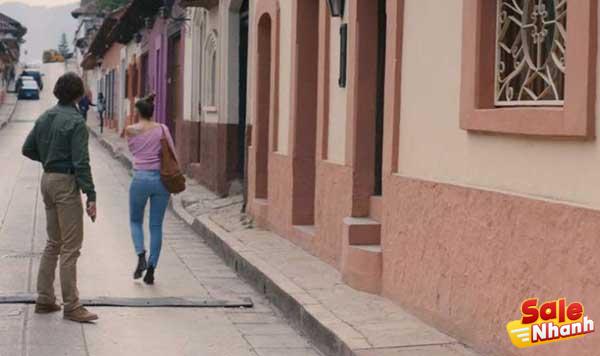 But everything went too smoothly for a romance between these two novelists. Maria and Henry seem to have had no major problems from their first meeting to their romance. Even at the beginning of the conflict, the novel has different meanings, which is useless. There were no significant problems even until the arrival of the next novel.
Without Pedro as a bridge for the two to write the story of Maria and Henry, it would feel very bland. Their conflict in the third round, not so strong. As if it were a short episode, the dynamics of their relationship seemed to quickly offer a resolution.
Book of Love movie review
Simple with the theme of being a romantic drama with minimal characters, 'Book of Love' is light enough to be an entertaining movie. Henry and Maria approach through their next book-writing journey.
Unfortunately, the Mexican overhang is only found in background recordings of Latin music that continues to be played in some scenes. The potential story from the start, went pretty smoothly. There is no significant conflict until the end of their story.
Salenhanh – Product review blog
Address: 115 Nguyen Van Qua, Tan Hung Thuan Ward, District 12, Ho Chi Minh City
Website: https://salenhanh.com/en
Mail: Salenhanh.com@gmail.com
#salenhanh #Reviewsalenhanh