Korean dramas about dynasties seem to have had a lot of different stories, and of course each story told has its own characteristics to capture the interest of the audience.
For example, the dramas titled "The Red Sleeve", "Lovers the Red Sky", "River Where the Moon Rises", "The King's Affection" and "Secret Royal Inspector & Joy" were broadcast on your favorite platforms.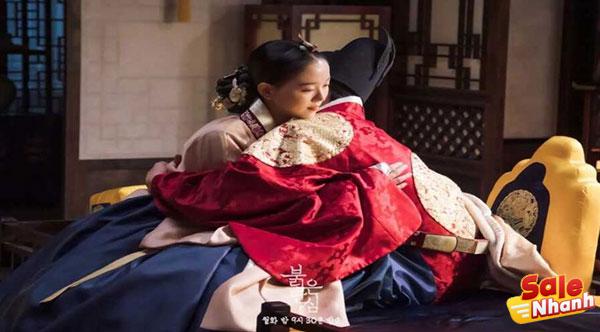 This time, it's the Disney+ platform's turn to introduce a drama about the kingdom by focusing on a complicated love story that deals with issues of the treacherous state order. Titled 'Blood Heart', the 16-episode drama finished all episodes on June 21.
Starring Lee Joon, Kang Han-na, Park Ji-yeon, and Jang Hyuk, this film is directed by Yoo Young-eun and written by Park Pil-joo. Let's review the movie Salenhanh through the content and comment on the movie Bloody Heart!
Bloody Heart movie trailer
Bloody Heart Synopsis
Taking the political-historical genre, the movie 'Bloody Heart' tells the story of a king named Lee Tae (Lee Joon) who has the ambition to hold all power and is ready to leave his wife. The woman I love, Yoo Jung (Kang Han-na).
Park Gye-won (Jang Hyuk)'s presence as First Deputy Prime Minister threatens Lee Tae's position as king, as it turns out he wants a royal system at his disposal. He believes that any means made for this purpose are justifiable.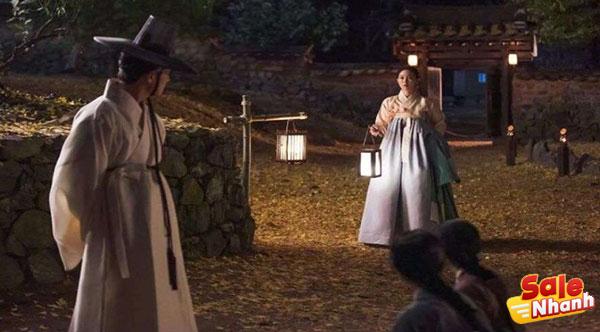 So he will not hesitate to take the illegal or dishonest path if necessary. The conflict escalated after Yoo Jung's family became entangled in a power struggle in the palace.
Can Lee Tae save the woman he loves, after more and more conflicts arise until Yoo Jung's family is threatened with death?
Review the movie Bloody Heart (Bloody Heart)
For political gain, love must be sacrificed
The film opens with a situation when the council members are holding a protest to demand the abdication of crown prince Lee Tae. The matter not being explained in such detail was clearly done to force Lee Tae to want to marry the crown prince of their choice.
After a few years, the princess was chosen to become the queen and suffered a serious illness, until her death. Here the audience will see the real face of Lee Tae, who does not seem to be silent when he is always controlled by one of the left council members named Park Gye-won.
The film tells two love stories that have to be sacrificed for political gain. In addition to the love story of King Lee Tae and Queen Yoo Jung, there is an interesting story that turned out to be the result of sacrifice.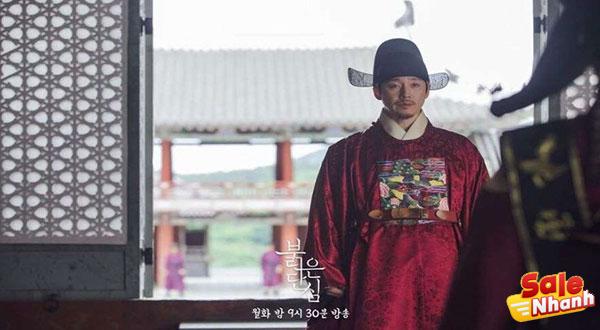 The love story comes from left-wing councilor Park Gye-won, who was formerly the lover of Queen Choi Ga-yeon's mother, and also the stepmother of King Lee Tae. They once almost got married, but because of political conflicts, they had to temporarily put it off. Ga-yeon ends up becoming the concubine of King Sunjong, Lee Tae's father, at Gye-won's request.
Gye-won and Ga-yeon actually still have feelings for each other. But because of politics, they are blind to their desire to become rulers and are determined to do anything to get it, including treason.
Human nature is always feeling dissatisfied with what we have, even if we are grateful, there must be a greedy person who wants to have it all. However, just like the law of cash farming, their actions will yield a not-so-pleasant refund.
For those who are already in power, it is not enough if they do not have other powers to further strengthen their wealth base. In 'Blood Heart', the audience will witness how these officials have stored their wealth under the guise of doing everything for the people.
In fact, the rights of the people were also corroded and made the rulers richer. For the sake of position and more power, they can do anything including murder.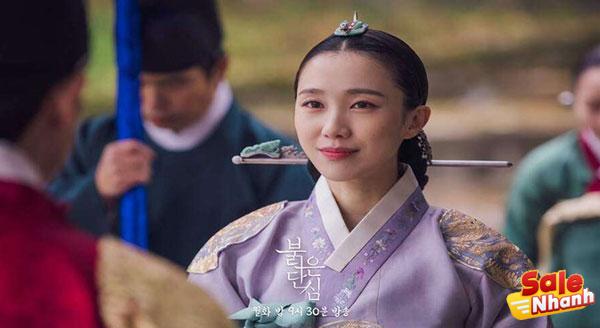 In addition, revenge for power is influenced by endless greed. King Lee Tae made the decision to mass-kill corrupt officials using several strategies so as not to get him in trouble.
His wife, Empress Yoo Jung, has a different opinion and of course opposes this decision, as the impact will be widespread to innocent people and families. At this point of conflict, the plot of 'Blood Heart' becomes more and more intriguing to follow.
A strange and "slightly" boring story
The first two episodes were indeed able to capture the audience's attention, with a series of events taking place immediately, leaving viewers impatient to know what stories would be shown in the future.
However, throughout the episode that aired until the last 6 episodes, there were too many weird stories, which should have been fun but felt a bit boring. The love story of the smooth protagonist does not progress nor encounter the challenging resistance of the King to avenge the members of the Park council.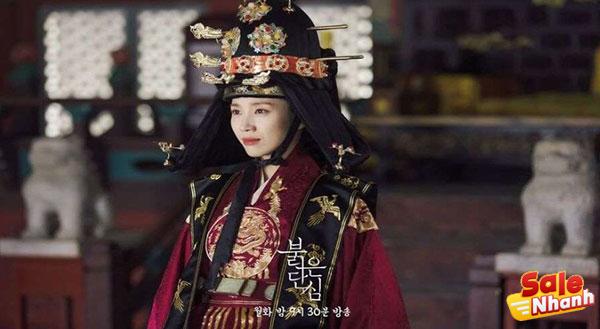 He complied, although he took some steps to resist, but instead of succeeding, it turned against him. All decisions are always made sloppy and easy to read, so the opponent can anticipate it quickly.
It is true that the proverb cannot judge a book by its cover, starting from episode 10 the stories shown become more fascinating to follow. Moreover, the director has prepared an unusual change to be able to boost the audience's adrenaline to keep up with each episode that is aired.
Indeed, the arrangement is quite different from other dramas, because towards the end of 'Blood Heart', a new program shows interesting things that the audience does not want to miss.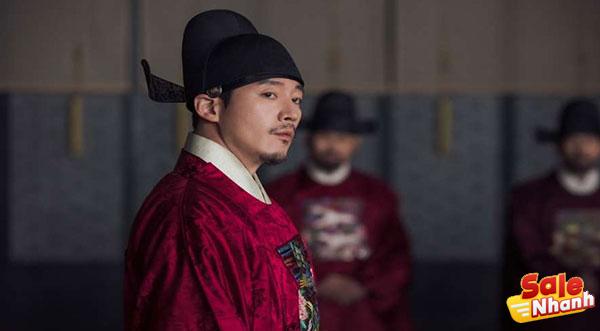 Conclusion of the movie Bloody Heart
The bloody heart brings a rather heavy story when watching during the break, the audience has to focus on watching the episodes shown to be able to understand the truth.
This movie is suitable to watch when you have a lot of free time and relax when all your work is done. It's heavy, but the story in it is fun to follow and certainly succeeds in keeping the audience entertained.
'Bloody Heart' can be watched in its entirety through the Disney+ streaming service app, don't forget to make sure you're subscribed, Cilers, so you have more freedom to watch other shows.
Salenhanh – Product review blog

Address: 115 Nguyen Van Qua, Tan Hung Thuan Ward, District 12, Ho Chi Minh City

Website:  

https://salenhanh.com/en

Mail: Salenhanh.com@gmail.com

#salenhanh #Reviewsalenhanh