'Blood' is a horror film directed by Brad Anderson and written by Will Honley. It stars Michelle Monaghan and Skeet Ulrich. The film 'Blood' is produced by Gary Levinsohn, Billy Hines, Paris Kassidokostas-Latsis, Terry Dougas. Vertical Entertainment has the rights to release in 2022 so it will only go public in early 2023.
This film was first announced in September 2020. This 109-minute film is produced by a combination of several producers, Hercules Film Fund, H2L Media Group, Rhea Films and 1821 Studios.
This film premiered at the Deauville American Film Festival on September 5, 2022.
Blood movie summary (2023)
Nurse Jess (Michelle Monaghan), moves in with her daughter Tyler (Skylar Morgan Jones) and youngest son Owen (Finlay Wojtak-Hissong). They return to the old ranch after Jess regains custody of the children.
Owen was bitten by their dog, Pippean, which turned weird, and was seriously injured that had to be taken to the hospital. Owen's body didn't recover and got worse and worse. Owen secretly craves blood and drinks blood should be given to him. Thanks to drinking blood, Owen's body gradually improved. This was known to her mother Jess.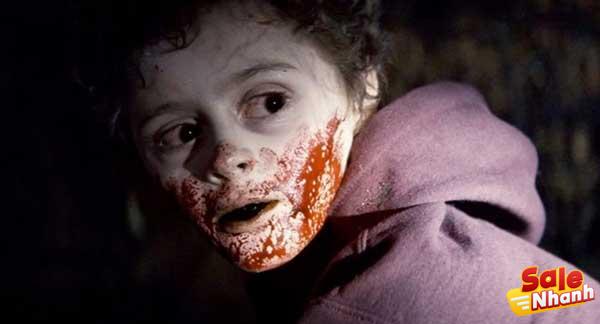 It didn't last long, and the next day Owen's condition was back to ruin. The hospital is still investigating whether there is a virus in Owen's body from Pippen's bite. The situation worsens as Jess has to take care of Owen alone. Because her marriage to Patrick (Skeet Ulrich) also did not go well. How is Owen's bloodthirsty condition?
Blood movie review (2023)
The first half is too slow
Jess's background in getting her two children back is too slow to explain. The small scenes in the country house don't look very supportive. There's only one thing where Owen and Tyler play on a dry lake. Maybe that's the only thing that unlocks the mystery of this movie.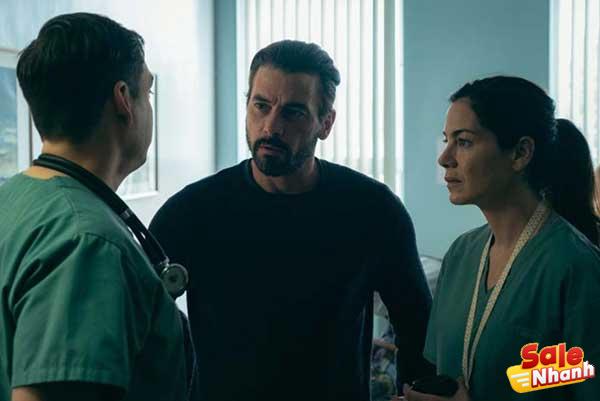 Brad Anderson may want to spark emotion in their family scene. Unfortunately, it doesn't appear to be an emotional enhancer. The motion of the scenes is too fast, almost half of the film only shows families living simple lives.
After Owen, who looked bloodthirsty, that was the first step to horror. Minimal discovery in the first round, making us wonder what really happened without undue curiosity.
Drinking blood becomes less terrible
Owen's bloodlust, his background is not explained. We only know it was the result of his dog bite. A bloodthirsty child, shown only as a bloodthirsty child in general. Jess's treatment makes Owen feel like a child drinking water, but with blood, which somewhat reduces the horror of this movie.
There was no tension until the final round, showing Owen's unstoppable will. In the final solution, a dead tree that is also not explained becomes the main problem.
Very helpful actors
The movie 'Blood' has the help of a beautiful acting cast. The casting of actors deserves to be applauded, because each character has the right fit and is not overdone. Mainly as Michelle Monaghan's Jess. A mother in every way helps her child.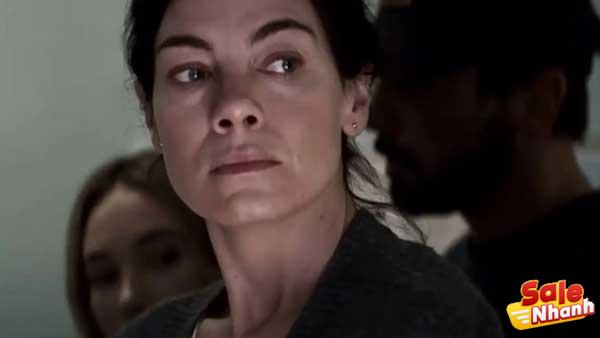 Jess's background, which was somewhat open from the start, helped Jess justify various ways to keep her baby healthy. It created a domino effect on all his family members, including where he worked in the hospital.
Patrick father, became a scapegoat, why didn't he gain custody of his two children. Although in the movie, fathers are supposed to be healthier or able to take care of their children. The role of the father, which appears only a few times, induces the emotional response associated with parental divorce. It's all about Owen's problem.
The final key to 'Blood' lies with his brother Tyler, played by Skylar Morgan, who also plays him brilliantly. The brother who seemed to like his sister very much found out what had happened to Owen.
Conclusion of the movie Blood (2023)
The slow pace of the first act of the film is great for bonding us emotionally with Jess's family. However, this lacks Owen's background, the child becomes bloodthirsty. The terror of a bloodthirsty child was stopped by the treatment of Jess's mother, who drank the prepared blood.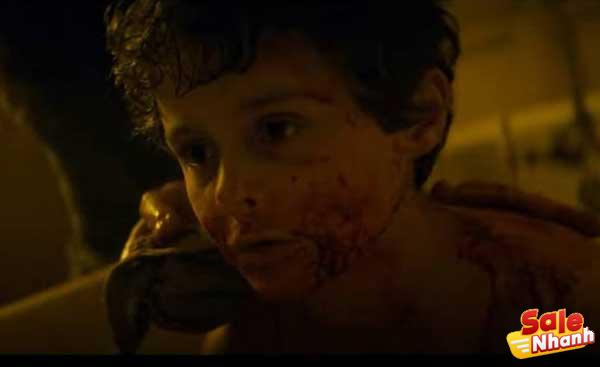 'Blood', which is supposed to show the horror of blood, doesn't really look like a scary horror movie. Fortunately, the actors are very suitable. A small family of Jess, Tyler, and Patrick's father, they excel in the bloodthirsty Owen problem.
Salenhanh – Product review blog
Address: 115 Nguyen Van Qua, Tan Hung Thuan Ward, District 12, Ho Chi Minh City
Website: https://salenhanh.com/en
Mail: Salenhanh.com@gmail.com
#salenhanh #Reviewsalenhanh