Many people say that bad boys are not only stupid but will not have a bright future. But this time Donnie Yen feels that every child has the right to live and receive a good quality education.
Especially when it is the education system in Hong Kong that puts many children under pressure. This is Big Brother (2018) a Kam Ka-Wai film that shows the struggle of a teacher and his students.
Not only filling his story with drama and comedy, in this film Donnie Yen will also show great martial arts skills.
This film also has the participation of young seeds such as Joe Chen, Long Ming Kit, Yu Kang, Bruce Tong, Christ Tong, Gladys Li to Gordon Lau.
Then, how does Donnie Yen deal with this group of naughty students? In order not to be curious, you must definitely read the summary and review of the movie Big Brother (2018) below.
Big Brother movie trailer
Summary of Big Brother movie content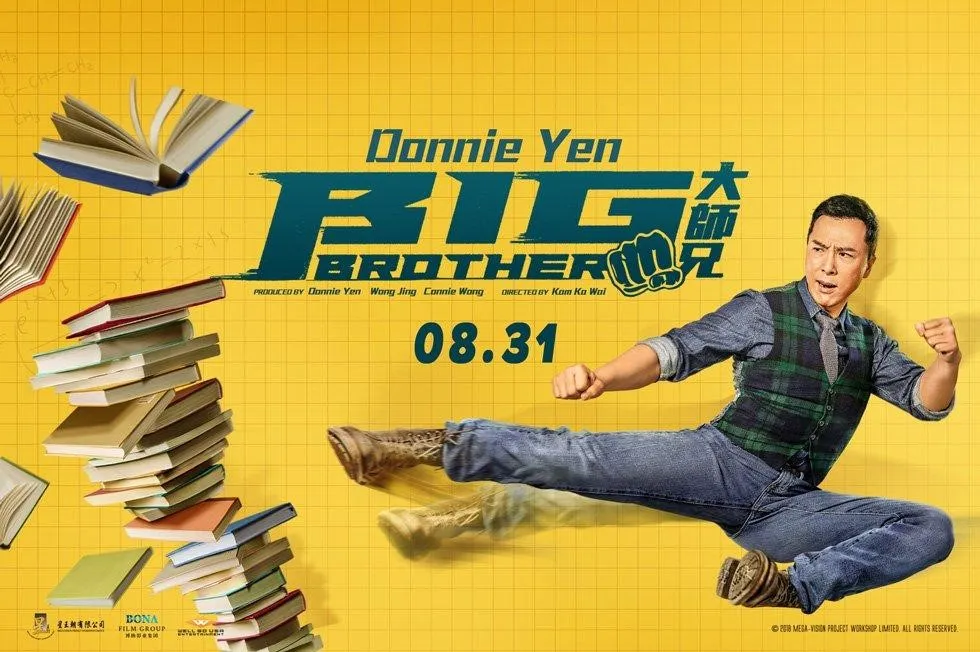 Release year:

 2018

Genre:

 Drama, Action

Production:

 Mega-Vision Project Workshop, Beijing Bona Film Group Company, Sun Entertainment Culture, Er Dong Pictures, Super Bullet Pictures, Horgos Huanxing Entertainment Company, Shanghai Bona Culture Media Company, Mega-Vision Project Production

Director:

 Kam Ka-Wai

Cast:

 Donnie Yen, Joe Chen, Luo Ming Jie, Yu Kang, Bruce Tong, Christ Tong, Gladys Li
In a high school in Hong Kong, there was a classroom filled with naughty students. Regardless of gender, all 6B students are registered to follow, making teachers frustrated and uncomfortable when teaching at home.
Comfortable with their daily lives, these students get a new teacher who looks normal and somewhat arrogant.
The new teacher is Henry Chen, who surprisingly gets away with the jokes of the 6B students. Amazingly, Mr. Chen was always able to capture the attention of these children in a way he never imagined.
One day, some B6 students made such a fuss that the principal decided to expel them. Mr. Chen tries to save Jack Li, Bruce Law, Chris Kwan, Gladys Wong and Gordon Hing in Do.
That day, he issued a letter of apology, to which the five children had to agree to continue attending Tak Chi Middle School. Four children agreed to receive the letter, only Jack Li rejected the letter of repentance.
Seeing the world of education in Hong Kong, the way children feel pressured by the existing system, made him feel anxious. Imagine, every year only 20% of students get into college.
Then what about the rest? They have to fight again next year. Finally, he began to find out the background of these 5 students in 6B class, until he found out the truth of the matter.
These children live in unhealthy families and environments. Jack Li lived in poverty with his grandmother, he worked part-time in many places and made him often sleep in class.
Twin brothers Bruce and Chris Kwan, had a father who was drunk and never cared for them. Gladys Wong, who is known to be a tomboy, seems to feel that her parents don't want a daughter.
While Gordon Hong has Pakistani blood, his dream of becoming a singer and his dark skin often make him a victim of racism.
From this problem, Mr. Chen tried everything to make them realize that they are precious children. But the plan is not easy, because a leader of the trio wants to destroy Tak Chi High School.
The man even turned out to have a complicated past with Mr. Chen, leaving him living a grudge. With all these difficulties, can Mr. Chen get these children excited to live and study again?
Parenting determines a child's character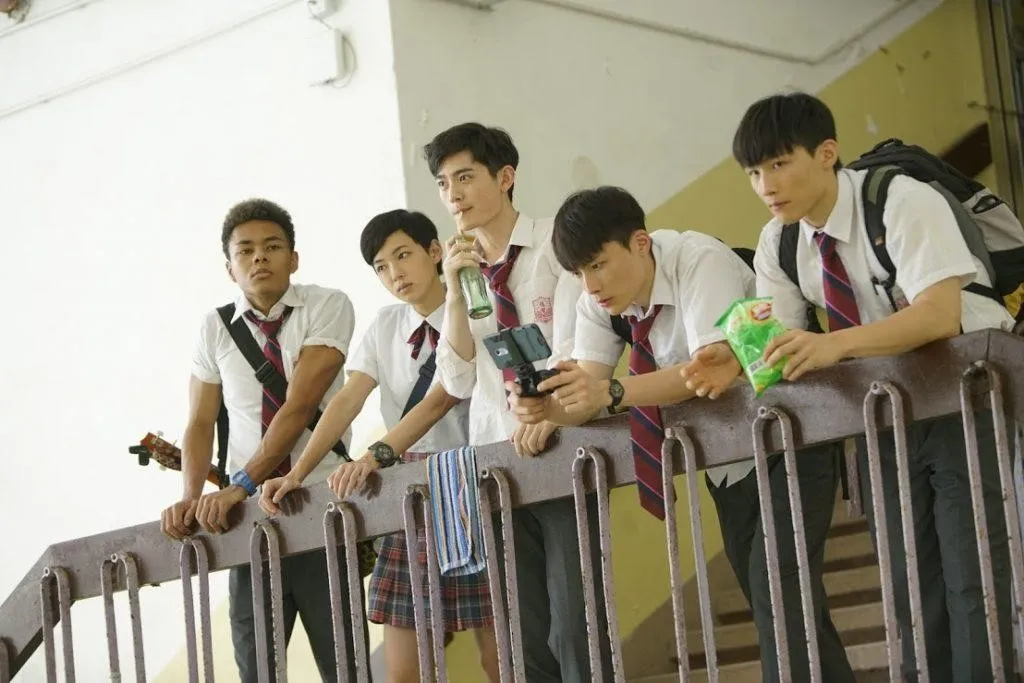 Big Brother (2018) will likely be an unexpected film with many moral messages. The film starring Donnie Yen carries many important values ​​about life.
Focusing on the lives of teenagers, this film shows how valuable these children's lives really are.
Many people underestimate teenagers, especially if the child is known as a naughty kid.
But many people forget that what happens to children always involves adults. This movie shows that these children's bad personalities are caused by their foster parents.
Although the children are naughty, this is a form of feeling angry and sad because they do not receive sincere love from their parents.
At least four children are victims of the destruction of the home environment. Especially for Jack Li, Gladys Wong, Bruce Kwan and Chris Kwan, where they come from families that are not intact.
The story in the film shows that the love of parents is the main capital to form a child's personality.
The way to treat naughty children is not to use violence and bad words. But with proper guidance and affection, gradually the hearts of these children will be moved.
Full of social criticism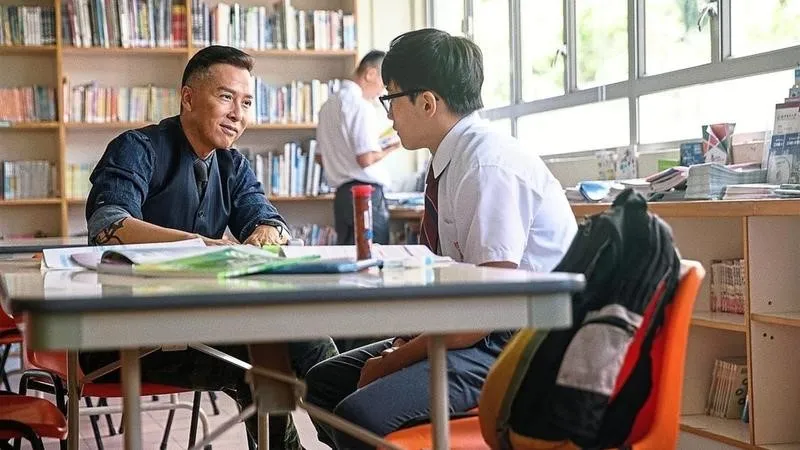 In addition to parenting, this film by Kam Ka-Wai offers a lot of other social and moral values. For example, the education system in Hong Kong is considered too difficult and burdens children every year.
Becoming a smart, well-educated and well-educated child, who doesn't want this? I'm sure everyone wants that, but each person's qualities are not limited to that. This movie tells us that a difficult education system does not motivate children.
In fact, this is really frustrating for the kids, especially since only 20% of kids can go to college. Standardization like this causes children who fail to achieve the stress to reach the point of desperate suicide.
Then teachers often forget that a good education is not only about grades. But can they make their students have good reasoning abilities?
Because in addition to ratings, the reason is capital for children to protect them from crime.
So even though their rank is supposed to be normal, at least these kids aren't easily fooled. Not only is it about education, this movie also shows that racism is a dangerous act.
Because of racial discrimination as a child, Gordon Hing is also of Pakistani descent who is not confident in his talent. This child almost lost his dream, because his actions are often considered trivial by others.
Luo Ming Jie really stole the attention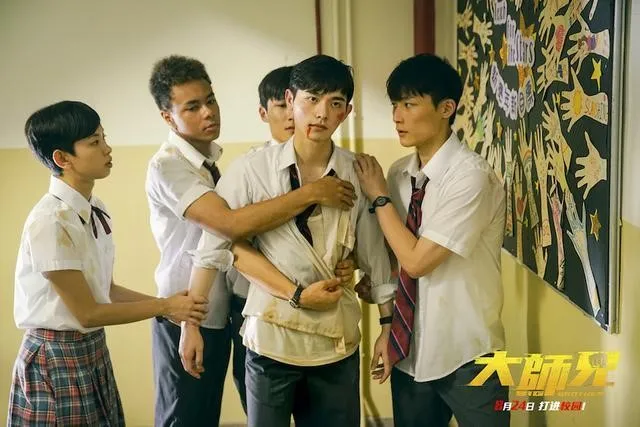 The appearance of Donnie Yen in Big Brother (2018) is indeed very simple but touches the heart. The image of a teacher like this is not uncommon, but not many schools have it.
Not only his acting, but his fighting skills are really fun and amazing. In terms of quality and cinematography, this film by Kam Ka-Wai can be said to be very ordinary.
But what we cannot miss, I am sure that you will fall in love with the image of Jack Li played by Luo Ming Jie. The actor, born on October 18, 1993, has attracted the spotlight from veteran actors like Donnie Yen.
The character Jack Li plays is actually an innocent child, but lives in a bad environment. Even behind the bad attitude, this child who always pretends to be calm is just a child who lacks love.
He doesn't trust anyone but himself and his grandmother, whom he since he was a child has taken care of him. That's why Jack Li chose to work part-time as much as possible to help his grandmother.
His acting looks very natural, not to mention the emotions he gives are well conveyed. The audience could feel how angry Jack Li was when he was offended for not having a mother.
This child eventually realizes, that the environment he chooses will only make his grandmother nervous. Character development feels very fluid, even though the initial plot is fast.
When you watch Big Brother (2018), I'm sure many people think this movie is just a mediocre movie. Furthermore, the plot feels raw at first and very quickly confuses the audience.
But stepping into the second half, you will feel that this movie carries a very important message. How should we think about the psychology of the next generation, so that they can live well.
Salenhanh – Product review blog
Address: 115 Nguyen Van Qua, Tan Hung Thuan Ward, District 12, Ho Chi Minh
Website: https://salenhanh.com
Mail: Salenhanh.com@gmail.com
#salenhanh #Reviewsalenhanh