Behind Every Star is a remake of the French series 'Call My Agent!' which aired on Netflix in 2015, will tell about the lives of managers at an entertainment company in Korea called Method Entertainment.
The focus is on the four managers, Ma Tae-oh (Lee Seo-jin), Chun Je-in (Kwak Sun-young), Kim Jung-don (Seo Hyun-woo) and So Hyun-joo (Joo Hyun-young). ), their fierce relationship with top stars will be developed according to the appropriate circumstances in Korea as well as adding interesting points as a distinct strength compared to the original.
Behind Every Star (2022) Synopsis
The story will revolve around a large entertainment company, Method Entertainment, describing their work life, personal life and desires. Ma Tae-oh works as a professional manager and general manager of the smart and gentle Method Entertainment. Director Ma is a master strategist and is not afraid to use any means to get what he wants.
Cheon Je-in has worked as a manager for 14 years and is now the manager's team leader. Je-in is competitive and workaholic as well as short-tempered. When he sets goals, he tries to achieve them without thinking it through. He and Ma Tae-oh had many disagreements along the way.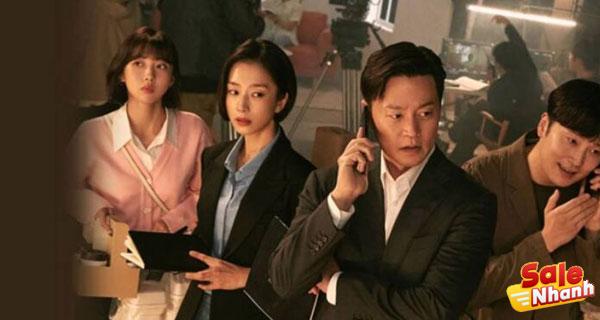 On the other hand, Cheon Je-in's close friend Kim Joong-don also holds the same position of leader of the management team. After that, the rookie manager, So Hyun-joo, often causes trouble at work. Despite this, Hyun-joo develops into a professional manager through his experience.
Behind Every Star movie review
Acting by top celebrities
The performances of veteran actors Lee Seo-jin and Kwak Sun-young in the lead roles are certainly unquestionable, but the on-screen chemistry between the four main characters of the series is the most refreshing when it comes to acting. Watch as their story unfolds.
Although the new story in each episode feels a bit rushed and the storyline sometimes doesn't follow the current theme, this shortcoming can be made up for by the presence of some big Korean stars with cameo in the movie. Celebrities like Cho Yeon-jung ('Parasite'), Claudia Kim ('Avengers: Age of Ultron'), Oh Na-ra and Park Ho-san ('My Mister'), to Daniel Henney, helped maintain the level of anticipation for each episode of 'Behind Every Star'.
Not interesting but not boring
There's so much going on in the movie that it's impossible to focus on just one thing. Many of the personal relationships between the characters are practically impossible to create or even sustain the curiosity of witnessing them. Like the relationship between Ma Tae-oh and So Hyun-joo, who turns out to be a father and son pair.
At the beginning of the episode, we are perhaps a bit curious about how Hyun-joo was able to get to know the high-ranking officials of a large company. However, if you look at the interactions that the two characters show, it is easy to guess that Hyun Joo is Ma Tae Oh's secret daughter. Even so, this series can still be enjoyed by the light-hearted story and some funny, funny scenes that are always present in each episode.
Potential second season
The final episode of the series closed with the organization of the Busan International Film Festival, where one of the Method Entertainment actresses became the sole host.
It wouldn't be 'Behind Every Star' if it didn't show the chaos behind the scenes. Je-in has to find another dress for Ah-joong after the actress angers a sponsor's daughter for insulting Je-in as her manager. The lack of information and connections about designers in Busan worried the group, but then she remembered that a famous hanbok designer had a studio there.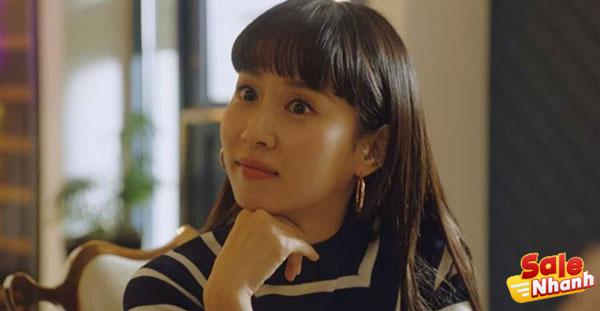 Arriving at the location, Je-in's request is denied but unexpectedly he meets Hyun-joo, who helps him get a hanbok to wear for Ah-joong. In the end, the mess was resolved. To show his gratitude, Hyun-joo is invited to the party.
There, many "crimes" and problems were revealed including Jung-doon's spreading false rumors until Hee-sun's first project had to be canceled, Je-in, who received it. offers to manage a company in New York, Hee-jun, who tries to prevent Je-in's departure with the intention of buying the company, until Je-in tests positive for pregnancy. .
This series ended just like that, leaving various questions about the continuation of these managers in the future and offering the potential to be explored more deeply in the second season, truly 'Behind Every why' there are many potential new storylines that could be shown.
Behind Every Star movie conclusion
Behind Every Star is a remake of the French series 'Call My Agent! This series introduces many of the top stars in cameos and tells the interesting stories behind each star they manage.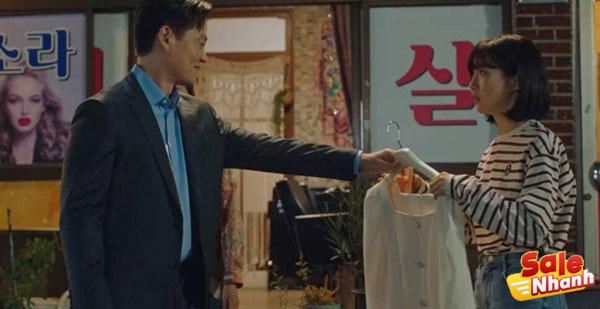 Although far from perfect, Behind Every Star is one of those movies that can be watched to relax because of its light, humorous and fun story.
Salenhanh – Product review blog
Address: 115 Nguyen Van Qua, Tan Hung Thuan Ward, District 12, Ho Chi Minh City
Website: https://salenhanh.com/en
Mail: Salenhanh.com@gmail.com
#salenhanh #Reviewsalenhanh