Unlike other prosecutors in his office, Jin Jung, stands out for his unique demeanor. Not only that, his appearance is also outstanding because he has never worn a proper vest.
Jin Jung likes a casual style that looks messy, even with messy hair. However, when investigating a case, Jin Jung is very serious.
He did not back down even though the opponent he was facing was his own superior. With the help of his four friends, Jin Jung begins to investigate a murder case that has many oddities.
Will the 'bad' prosecutor succeed in uncovering the real killer? Bad Prosecutor (2022) will answer it for you weekly!
Bad Prosecutor movie synopsis
The drama about prosecutors and the law continues to appear in 2022. One of the prosecutor dramas that K-Drama lovers need to look forward to is Bad Prosecutor. Here is the full summary of Bad Prosecutor.
Episodes 1-4
Transferred to the processing department by his superiors for acting as he pleases, an eccentric prosecutor named Jin Jung doesn't give up. He and some friends, continue to investigate the death of a girl connected to his own boss.
Unfortunately, the case came to a standstill because his boss fell to his death from a height. What will Jin Jung do to discover it?
Jin Jung, an eccentric prosecutor who often breaks the rules because he tends to limit investigations, is interested in investigating the murder case of a girl named Park Ye Young.
Previously, the case was transferred to another prosecutor, Oh Do Hwan. Do Hwan is sure that Ye Young's killer is Kim Hyo Jun.
Jin Jung feels something is wrong with Ye Young's death because the fingerprint found on the murder weapon is his right finger, while Hyo Jun is left-handed.
However, Hyo Jun herself still claims to be the culprit. This prosecutor starts a secret investigation with the help of some of his friends. They are Shin Ara, his senior at the prosecutor's office, Lee Chul Ki who is an investigator, and two loyal friends, Go Joong Do and Baek Eun Ji.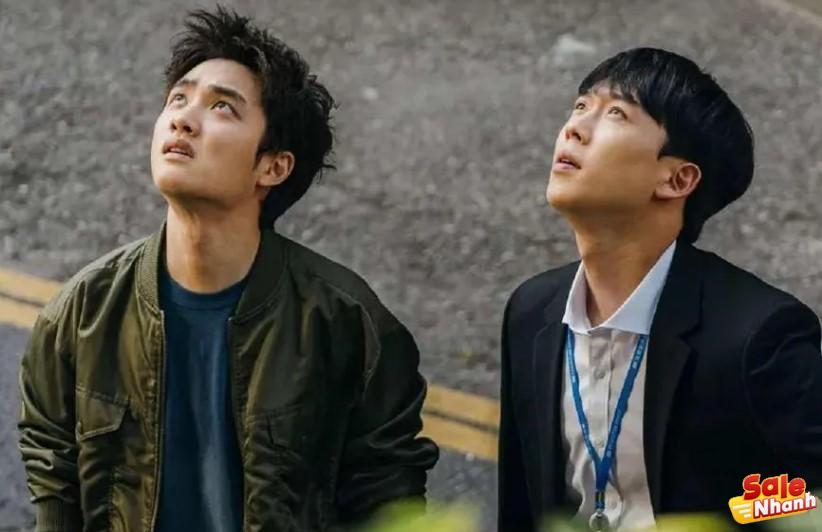 Although it was conducted in secret, the investigation conducted by Jin Jung and his accomplices still caused a stir in public opinion. The Deputy Chief of the District Attorney, Lee Jang Won, was the one who spoke out against that.
He even ordered Oh Do Hwan to take care of Jin Jung. Not only that, but Jang Won, unable to stand Jin Jung's actions, transferred him to the Civil Division.
In the new department, Jin Jung meets the head of the department Park Jae Kyung. However, being in the 'handling' department does not make the sole prosecutor feel at home.
Jin Jung secretly returns to investigate Ye Young's death case, leading him to meet Yu Jin Cheol. Jin Cheol is known as the owner of the bar where Ye Young works.
On the night Ye Young died, he took a picture of Jang Won's time with Ye Young. Knowing this, Jin Jung is sure that Jang Won is the killer.
Jin Jung's belief is further strengthened by Jang Won's attitude when ordering Oh Do Hwan to send Jin Cheol abroad. However, all his efforts failed.
Jang Won even endured shame when Jin Jung blatantly said in front of many people that Ye Young's killer was really him.
Jin Cheol continues to be questioned by Oh Do Hwan because the young prosecutor is curious. Since Hwan doesn't care about the truth, he does it because he doesn't want to lick other people's shoes by mistake. Jin Cheol then gave him a micro SD and made Do Hwan look surprised.
In a hurry, Jang Won himself finally spoke up and said that Ye Young's killer was not him but someone else.
Unfortunately, before meeting Jin Jung to tell the truth, Jang Won fell to the ground from above. Jin Jung believes he was murdered, but the autopsy results say the middle-aged man committed suicide.
Dissatisfied with the autopsy results, Jin Jung secretly re-examined the body. The results are in line with estimates that Jang Won was murdered.
Elsewhere, Kim Tae Ho is promoted to Chief District Attorney, replacing the position Jang Won should have filled. Moments later, Do Hwan arrives with an arrest warrant for Jin Jung for allegedly killing Jang Won.
Bad Prosecutor movie review
Eccentric prosecutors investigate deaths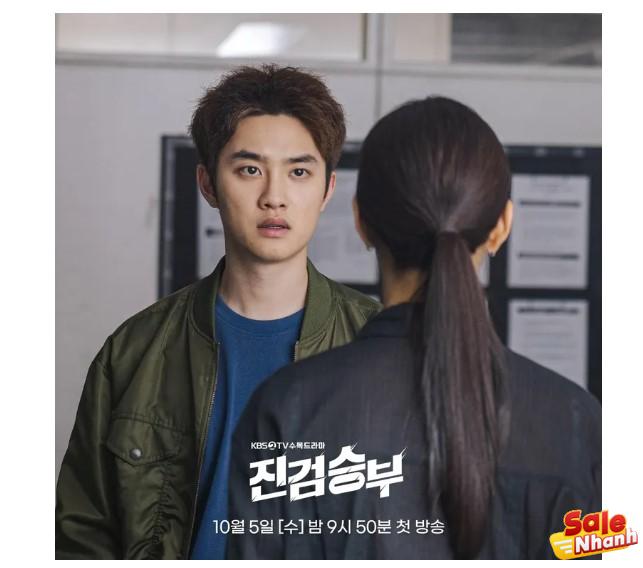 Aside from the interesting cases, investigations and settlements, the character of prosecutors in the criminal and legal genre is a magnet in itself. The way they solve cases, the way they use their wits to uncover a crime is always pleasing.
Rub ! You can also find that satisfaction in the movie Bad Prosecutor (2022). As the title suggests, this drama focuses on the actions of Jin Jung, an eccentric young prosecutor. Jin Jung is typical with his messy hair and often out-of-the-ordinary investigations.
As a prosecutor, he often overwhelms other prosecutors, while for criminals, he is a threat. Until episode 4, Jin Jung is not alone as he is helped by some friends who are both reckless, loyal and tough.
Starting from the senior prosecutor, the investigator, to the unique style girls who seem to have an interest in him. Their presence makes the story of Bad Prosecutor (2022) more interesting as the plot presents not only something serious but also humorous.
Do Kyung Soo's comeback after 2018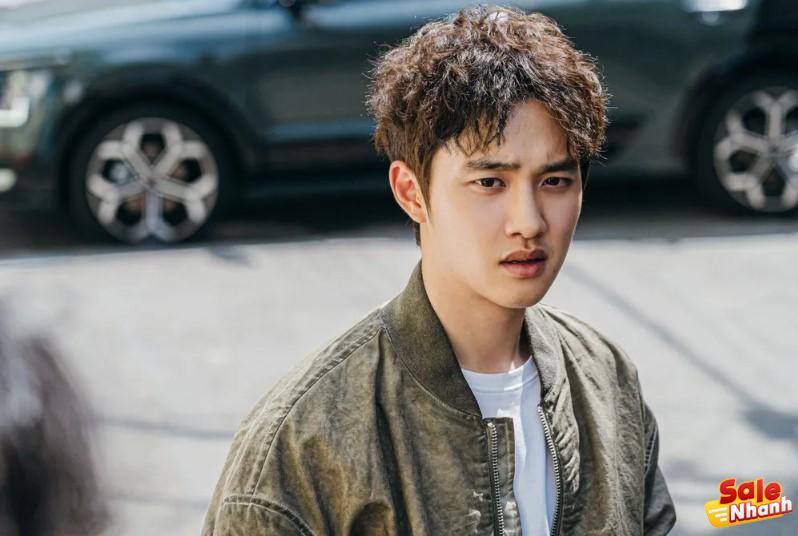 Bad Prosecutor (2022) is a project marking Do Kyung Soo's return to drama after last filming 100 Days My Princes (2018) with Nam Ji Hyun.
This drama is also his first drama after the actor completes his mandatory military service in January 2021. The appearance of DO as a prosecutor is unique in the work. by director Kim Sung Ho is definitely expected by fans.
In addition, the character he brings this time is quite new in his acting career. With proven acting skills, DO had no trouble bringing out the eccentric, yet intelligent and detailed Jin Jung.
So far, Bad Prosecutor (2022) presents a plot that's actually not so new to crime and legal drama; There is a mysterious and evil character that needs to be discovered.
However, the journey to reveal it turned out to be an interesting one because it was handled by Jin Jung and his friends. Curious about the DO's actions as a 'bad' prosecutor?
Salenhanh – Product review blog
Address: 115 Nguyen Van Qua, Tan Hung Thuan Ward, District 12, Ho Chi Minh City
Website: https://salenhanh.com
Mail: Salenhanh.com@gmail.com
#salenhanh #Reviewsalenhanh