As a child who had to live in an orphanage since childhood, Evan had faith that parents out there would find him through music. The boy believes that they will get back together, after the voices.
Starring Freddie Highmore, Keri Russell, and Jonathan Rhys Meyers, August Rush is one of the best musicals you can enjoy. You must definitely see August Rush by director Kirsten Sheridan because it contains a lot of magic. Before that, there is no harm in listening to the summary and reviewing the section below first.
August Rush (2007) movie synopsis
Release year 2007

Genre Drama , Family , Melody , Music

Produce CJ Entertainment , Southpaw Entertainment

Director Kirsten Sheridan

Cast of Freddie Highmore Keri Russell Jonathan Rhys Meyers Robin Williams Terrence Howard
A boy named Evan Taylor (Freddie Highmore) is in a large meadow. While enjoying the breeze blowing on the grass to create the melodious sounds of nature, he was dignified and absorbed in an atmosphere. Unfortunately, the people where he grew up, in an orphanage full of boys, tried to stop Evan from listening to music.
However, when alone, Evan feels the music growing inside him. He wished that if they could learn music, they would listen, his parents would recognize Evan as their son and find him.
Evan is a boy who is a musical genius. The sounds of nature like music reached his ears. This habit makes him considered strange by his dorm friends, so Evan is often bullied. After all, Evan truly believes in the power of music, like one believes in a fairy tale. He imagined that what he heard was from his father and mother.
Evan is a child who believes that one day he will see his parents, Lyla Novaceck (Keri Russell) and Louis Connelly (Jonathan Rhys Meyers). The plot goes back eleven years and follows the life of Evan's parents back then.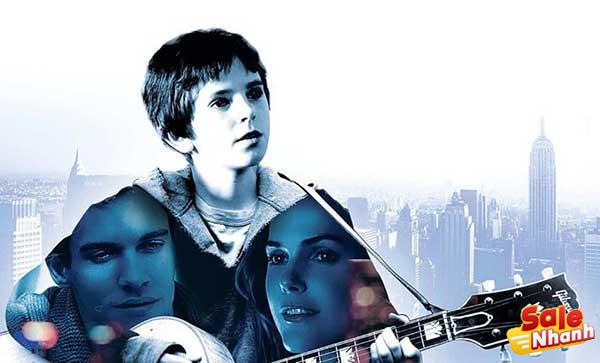 Lyla is a professional cellist and often performs in various prestigious shows, while Louis is the lead vocalist of a free band. Their lives are like heaven and earth. One night the two met on the roof of a building. The two enjoyed the guitar beat and the sound reverberating and kissing.
They spent the night together and woke up in the morning. Louis asked Lyla to meet him, Lyla only smiled as he hurried away. That day Both had to go together because of an event; Lyla with her father and Louis with his band members.
Having strong faith and belief that his parents are out there, wanting and missing him, Evan refuses to adopt. One morning, the boy decided to leave the orphanage and walked on the snowy road to the right and left.
The brief meeting between Lyla and Louis seems to have left a deep impression on both of them. Until one day Lyla realized she was pregnant. As the months passed, his belly grew bigger and bigger. Meanwhile, Louis, who was unaware of this, decided to leave the band.
One night, when Lyla was arguing with her father about babysitting, the woman ran into the street and was run over. Not long after Lyla regained consciousness, her father announced that Lyla's child had died.
The plot forward brings the story back to Evan, who is currently in a shop owned by a foreign man in the middle of the city. Evan kept walking, following the sounds he heard, from trains, police sirens, flags waving, to him the voice sounded like an orchestra and he was the leader. While enjoying it, Evan loses the business card of Jeffries (Terrence Howard), the manager of the orphanage he lives in.
While confused, a street singer caught his attention. He comes and gives some money. After a while, the two become close and a troubadour named Arthur (Leon Thomas III) takes Evan to see Maxwell Wallace or Wizard (Robin Williams).
Wizard is a troubadour, gathering children with musical talents, for him to use as troubadours. They live in a theater that is no longer in use. One morning, while everyone else was still sound asleep, Evan was playing guitar but in a rather unconventional way. The tunes he created were so good that Wizard and the other kids were both surprised and amazed.
On the other hand, Louis is currently working as a worker and living in San Francisco. He stopped playing music but still has Lyla in his heart. In Chicago, Lyla is living a new day as a substitute music teacher. This woman also decided not to play the cello anymore. The heartache in the past left a lot of hurt in his heart. Then can Lyla and Louis get back together? Will they be able to find Evan?
August Rush (2007) movie review
Dramatic musical film touching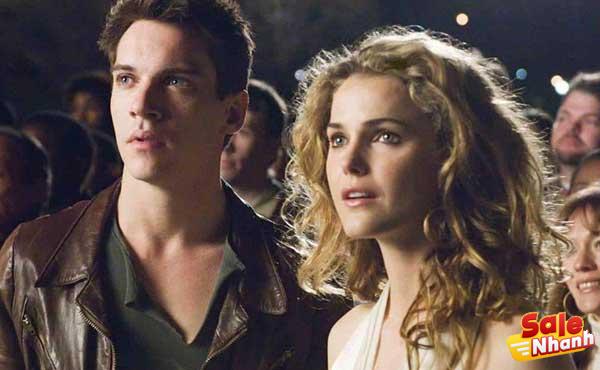 August Rush is a musical film with a romantic plot. Tells the story of a boy living in an orphanage whose dream and belief is to one day meet his parents again. He has no friends except for music and sounds of nature. He believes music can bring him back to his parents.
Evan is independent and soft hearted. Every time he talked about the belief that he would one day see his father and mother again, the child burst into tears. You will be easily swept away when you see his face.
The thrill of watching August Rush isn't just there when you see Evan and everything about him. You will also be carried away, feel the longing, the hurt, the deep love when watching Lyla and Louis. From a brief and chance meeting, they fell in love for many years and couldn't forget each other.
Music and Magic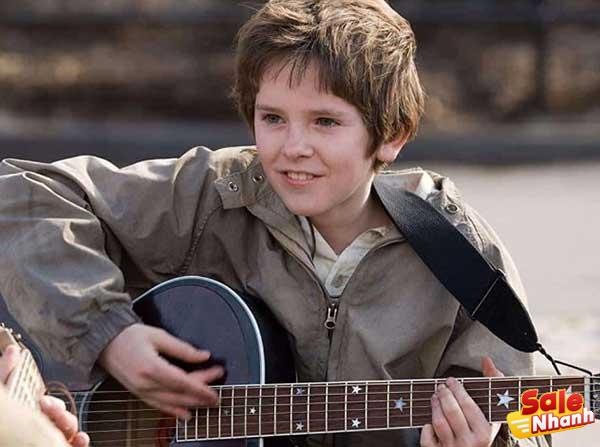 A movie, with its plot strengths, often creates an inexplicable feeling. Watch August Rush you will feel it. This musical doesn't have many complicated conflicts, but it feels special to the heart. Evan and his love of music show that magic exists for those who believe.
Not knowing where to go, Evan was asked to just follow the voices around him. Until he finally reached a big city. The only thing he believes in is that one day a voice will take him to his parents. Through music, Evan spreads magic to those around him; for Wizard, Hope and others.
Music made him the youngest and most genius student. He is admired as well as respected. Not only that, but music eventually became the place to go for Lyla and Louis. Those who have been away from music for more than ten years for an emotional reason, have decided to "go home together", for the same reason.
Journey to find family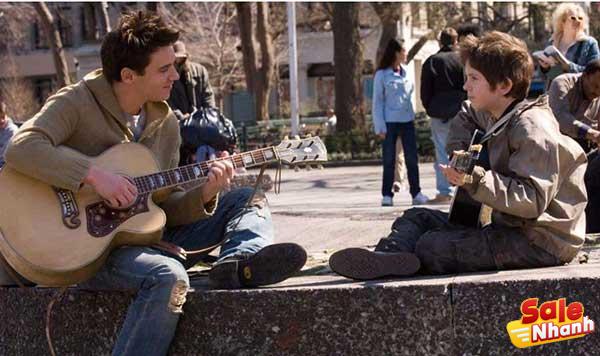 In 114 minutes, you will follow Evan, following his dream of being reunited with his parents. The emotional journey in this movie is guaranteed to give you goosebumps and even tears. When Evan goes and plays music, his only goal is to meet his parents. Until one day, a miracle happened.
The plot of August Rush is really well textured. The journey of a boy named Evan full of magic, trouble and ambition of the adults around will warm your heart when watching this movie. However, a family will eventually meet again, through secret means, including music.
Following August Rush from beginning to end, you will be impressed by the strength of the plot, the script and the emotions expressed through each character. The performances by Freddie Highmore, Keri Russell and Jonathan Rhys Meyers are very emotional and unusually stirring. If you don't believe you can watch it live on Netflix right now!
Salenhanh – Product review blog

Address: 115 Nguyen Van Qua, Tan Hung Thuan Ward, District 12, Ho Chi Minh City

Website: 

https://salenhanh.com

Mail: Salenhanh.com@gmail.com

#salenhanh #Reviewsalenhanh