Asus VivoBook A409 laptop launched to offer the latest combination and can create more powerful performance in a compact ultrabook. Powered by 10th Gen Intel Core processors, this laptop is one of the most agile in its class.
In addition to featuring a processor with the latest technology, this laptop also comes with a storage option in the form of a fast PCIe SSD.
Of course, everything is present on this Asus VivoBook A409 laptop and is an affordable device with full features.
Asus VivoBook A409 laptop comes with a high processor
A long time ago, Asus successfully launched the product of its latest Vivobook series. Amazingly, this laptop comes at a very affordable price point and packs a ton of cool features.
Not only possessing a screen with ultra-thin bezels, this laptop is also equipped with an SSD drive. Then the metal frame can provide more strength and durability to the frame.
In addition, the use of metal material on Asus VivoBook A409 also has the ability to enhance the ruggedness of the underside of the keyboard. So the typing experience and its power are much more stable with a solid touchpad.
Furthermore, with an angled design around the chassis, this laptop has a useful design for protection from bumps. The purpose is to provide more protection to the hinge joints and their internal components.
In terms of images, the Asus VivoBook A409 has a dual-sided NanoEdge design using a 6.5 mm wide frame. Meanwhile, the weight is also quite light, about 1.8kg.
This laptop is equipped with a 14-inch wide screen with Full HD resolution of 1920 x 1080 pixels. Moreover, this laptop screen has a rather large screen-to-body ratio, reaching 77.5%.
That means the bezel on this laptop's screen isn't as thick as other laptops in its class. As it is the most compact 14 inch classic device, it is suitable for both work and play with ease.
The reason is, the NanoEdge Display can provide wide enough viewing angles even reaching 178 degrees. Finished with an anti-glare coating, users can enjoy very eye-catching visuals.
In this Asus VivoBook A409, the company also does not forget to integrate processors from Intel Core i5 to i7, moreover it is fully supported with 16GB DDR4 2400Mhz RAM and Nvidia GeForce MX230 graphics chip.
As for the dual storage design, namely a PCIe-based SSD with 512GG capacity and one hard drive up to 1TB. So it can provide a combination of larger and faster storage space.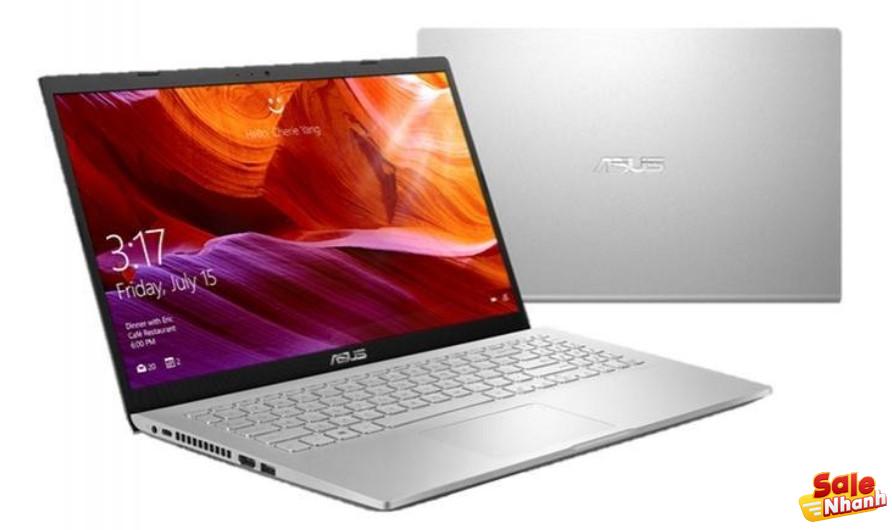 Not only that, this Asus device also carries technology in the form of Intel Optane memory. So, the Intel Optane memory technology in the Asus VivoBook A409 is the right partner. Especially for computers based on Intel processors.
Of course, this is very clever as it can increase hard disk performance and speed up application loading. There is also a pretty smart caching algorithm for all frequently used applications and documents.
Not only in terms of performance, Asus VivoBook A409 is also equipped with super complete connectivity. Comes with a compact body, this laptop also does not forget to bring some of the latest features.
Starting from USB Type-A, USB Type-C, audio and HDMI ports are also present so users can connect a variety of additional devices and accessories. As a compact ultrabook, this laptop also comes with wireless connectivity.
Having a connection in the form of 802.11ac (2×2) dual-band WiFi can make Asus VivoBook A409 able to connect to the internet. Surfing in the virtual world went smoothly without any hitch.
Furthermore, there is Bluetooth 4.2 which is capable of connecting a wide range of wireless accessories. The support embedded in this laptop is actually quite complicated.
More interestingly, this reliable laptop also supports Windows 10 Home. The latest Microsoft operating system is suitable to support all users' productivity.
Salenhanh – Product review blog

Address: 115 Nguyen Van Qua, Tan Hung Thuan Ward, District 12, Ho Chi Minh City

Website: 

https://salenhanh.com/en

Mail: Salenhanh.com@gmail.com

#salenhanh #Reviewsalenhanh