What do you do if you're enjoying the day, when suddenly you receive information about an asteroid the size of Texas that will hit Earth in less than 18 days. The explosive power of an asteroid is no joke. Predictions of asteroid collapse have been reported as doomsday.
The above story is the core plot of the movie Armageddon. The premise of a movie like this already abounds, but the Armageddon movie became the first pioneering asteroid disaster film to hit the market before there were similar films like Deep Impact, Greenland and other movies.
Curious how the creatures on earth managed to avoid the catastrophe of mass destruction? Follow the recap and review below!
Armageddon movie synopsis
Release year: 1998

Genre: Action, Disaster, Drama

Production : Touchstone Pictures, Jerry Bruckheimer Films, Valhalla Motion Pictures

Directed by: Michael Bay

Actors: Bruce Willis, Billy Bob Thornton, Liv Tyler, Ben Affleck, Will Patton, Peter Stormare
Space Shuttle Atlantis is on a space surveillance mission. All was well until the asteroid debris destroyed the plane and killed all the crew.
NASA scientists then immediately checked what really happened and received the answer that the asteroid that destroyed the space shuttle Atlantis was a fragment of a supermassive asteroid. Texas is heading towards Earth.
In the next 18 days, this asteroid will hit Earth and destroy all life on the planet. This makes one of NASA's top brass, Dan Truman (Billy Bob Thornton) immediately arrange a team to execute a plan for a mission to save the earth.
He and the NASA team immediately searched for the best drilling team to get to the asteroid, put a nuclear bomb in the crater, and detonate it so that the asteroid would break and split in two and wouldn't hit the Earth. soil.
A random selection begins until Truman finds a suitable group of drillers for the task. Harry Stamper (Bruce Willis), he is a master driller for a private oil refinery run by three generations of Harry's family named Stamper Oil. When he heard about the noble mission, Harry agreed on the condition that he also bring along his best team.
Harry's team consists of Chick (Will Paton), his best friend and right-hand man, Bear (Michael Clarke Duncan), Max (Ken Hudson Campbell), AJ Frost (Ben Affleck), who has been dating Harry's daughter , Grace (Liv Tyler), Rockhound (Ben Affleck) Steve Buscemi) geologist and Oscar (Owen Wilson). After the agreement, they were trained for 12 days by the NASA team.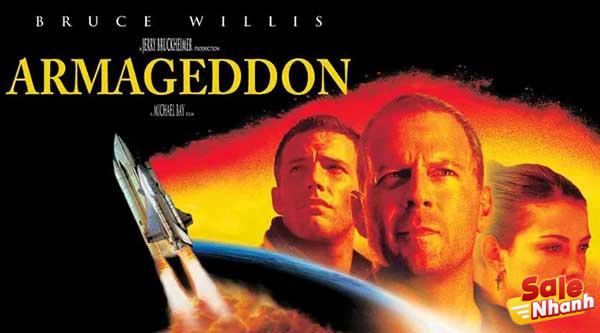 The NASA team includes a super skeptical professional astronaut named Willie Sharp (William Fichtner). They will all be divided into two shuttles; Freedom and Independence. All members of Harry's team initially had a back and forth but eventually all joined under ridiculous conditions but NASA had no other choice.
The training session started off very tense and difficult and everyone was emotional. Especially Harry, who is still upset that his son is dating AJ, whom he doesn't trust very much.
Not to mention his relationship with Grace was inherently not good after divorce from his wife causing Grace to grow up in a harsh environment. Grace hates Harry even more when her relationship is not approved with AJ
After a week, Harry and his team finally got used to training with the NASA team until the 12th finally arrived and they prepared to set off for the asteroid they were about to destroy. But in the past everyone was allowed to spend time with loved ones or do whatever they wanted.
AJ immediately meets Grace and proposes to her. It made Grace very happy. Grace also met Harry the day before departure. Grace begs her father to promise to come back, Grace retracts all words to Harry about the bad things during her time with him. Grace then hugged Harry while sobbing.
Finally the two space shuttles took off, the whole process went perfectly. The two ships will briefly dock at Russia's Mir Space Station to refuel towards the asteroid they are about to destroy.
Unfortunately, the unexpected happened. During refueling, sparks ignite fuel from a leaky fuel line, causing a fire.
Fortunately, AJ and Russian cosmonaut Lev Andropov almost died but still made it to Independence before the space station was destroyed. But the problem doesn't stop there, as they approach their landing site on the asteroid, Independence's hull is badly damaged and the shuttle crashes, killing all passengers except Lev, Bear and AJ.
The survivors immediately decided to search for the Freedom crew that had landed 26 miles away in an Armadillo vehicle. They arrived just in time for the entire Freedom crew to be frantic.
Even Sharp's captain said that Harry and his team were the biggest mistake NASA had ever made. A big fight ensued but as soon as Armadillo AJ arrived, everyone was eager to drill the asteroid again.
AJ tries to drill a hole to the required depth, but a rock storm damages the remote explosive device, forcing someone to stay behind to detonate the bomb manually. After pulling out a straw at random, the responsibility lies with AJ
But just as he was about to go on a mission, Harry pulled AJ over and said it was his responsibility to take care of his daughter Grace. AJ shouted hysterically especially when Harry said that he always considered AJ like his son.
Harry has finally left on an important mission. It used Armadillo to approach the warhead again. But before that Harry contacted his daughter to say goodbye and bless Grace to be married to AJ and Grace said she was proud to be his daughter.
Then Harry detonates the bomb to save the planet. NASA and the world rejoice. The astronauts land safely back on Earth: AJ and Grace reunite and Chick makes peace with his ex-wife and estranged son.
Armageddon movie reviews and ratings
Heroic action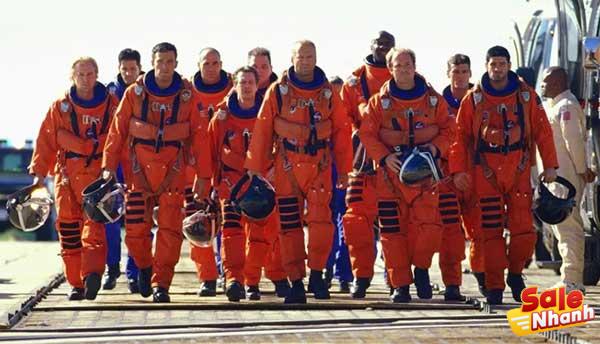 From a number of movies watched, Armageddon is the movie with the most action-heroes to be broadcast on the big screen. Michael Bay really put together the best plot possible so that anyone watching this movie will feel the same way, that Harry and his team are the real heroes among others.
Harry and his team were said to be fearless even though they considered their final decision a lot at first, but they didn't back down. For the safety of the earth, and especially the safety of their loved ones, they are willing to give up their duties. You did a great job Harry!
The most touching storyline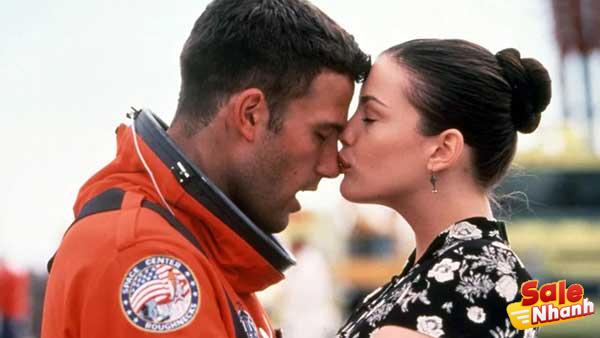 There is no plot in this movie that fails. All are suitable. However, from the running scene in the movie, there are some scenes that are really emotionally draining. Emotions, joys and sorrows become one.
The touching scene is broadcast as Grace meets her father, who is about to leave for the asteroid. He asks Harry to come back and admit all his mistakes so far and says that Harry is a good father.
Harry then says goodbye and apologizes to Grace because he can't return to earth but will still be with him wherever he goes.
Harry also tells Grace to say goodbye to her best friend Chick and AJ. The next scene is when Harry finally presses the button on the nuclear bomb, just as he is about to die, a flashback of his life appears. Damn, it gives me chills!
Quality soundtrack
Armageddon has the most famous soundtrack of all time after Titanic's My Heart Will Go On, The Lion King's Circle of Life, I Will Always Love You from The Bodyguard and other popular soundtracks. Performed by Aerosmith titled I Don't Wanna Miss A Thing, the song reached the top of the Billboard Hot 100 for 4 weeks.
The song performed by singer Steven Tyler, the father of Liv Tyler, who plays Grace in this movie, also sold well in several other countries, even in the United States, the song "I Don't Want to Miss a" Thing" was originally supposed to be just a radio single version of Armageddon: The Album, but due to popular demand, Columbia Records released the song commercially in August 1998.
All of Michael Bay's efforts, from plotting the plot, to selecting the actors to hiring Aerosmith as one of the vocalists for the accompanying song for this film, made everything perfect. The movie Armageddon even grossed $553.7 million in profits! This 2 hour 30 minute movie deserves a 4/5 rating from Salenhanh.com!
Salenhanh – Product review blog

Address: 115 Nguyen Van Qua, Tan Hung Thuan Ward, District 12, Ho Chi Minh City

Website: 

https://salenhanh.com/en

Mail: Salenhanh.com@gmail.com

#salenhanh #Reviewsalenhanh