Mob Psycho 100 is one of the anime series that has quite a few fans. In the third season, which premiered on October 6, 2022, the anime was re-produced by studio Bones. And this season he is also included in one of the trending anime series.
Just like the previous two seasons, this anime will continue the story of the main character, Kageyama Shigeo aka Mob, along with three other main characters; Reigen Arataka, the boss where Mob works part-time, Kageyama Ritsu, the younger brother of Mob and Ekubo, a green spirit.
Mob Psycho 100 III Anime Summary
Release year 2022
Genre Action , Comedy , Supernatural
Bone Production
Director Takahiro Hasui , Yuzuru Tachikawa
Casts of Setsuo Ito Takahiro Sakurai
Mob is busy with his daily life. On the other hand, Reigen and his new employee, Serizawa, are busy with strange requests from his newly arrived customers.
Meanwhile, there is a giant broccoli tree that stands tall in the city center and is revered as the 'divine tree'. However, Mob senses danger approaching the tree, what will happen inside Shinju?
Episode 1-2
Mobs are messing with a career choice survey. He was even more confused when other students already had career options for their future. Mob then tried to consult Reigen. He became more and more distracted with his own path, so much so that no career crossed his mind.
At the place where Mob works part-time, a customer arrives. Customers' anxiety was growing, piling up and spreading throughout the city. The client's anxiety makes the spirit live and become a giant. Mob and Serizawa are ordered to perform an exorcism to stop the spirits.
While the soul is successfully disposed of, Reigen becomes increasingly obsessed with exorcism. But on the other hand, Mob and Serizawa are struck by greater anxiety about their future. Especially Mob, who is increasingly worried about the future of his career.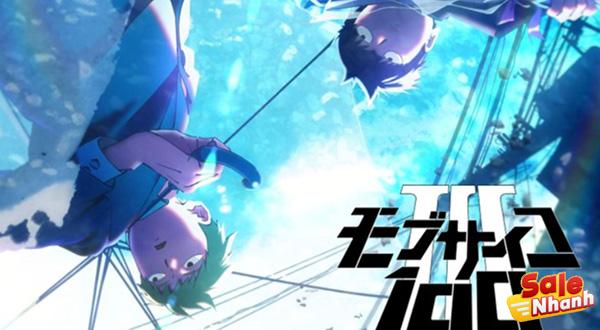 On another day, Mob was busy preparing for the school culture festival that will be held in two weeks. Meanwhile, Serizawa decides to go to his workplace at night.
A man shows up at Reigen's counseling office. The man, named Amakusa, claims to be a youkai exorcist. He says he wants to defeat Hyakki, the demon king whose energy he senses in the city where Mob and the others live.
At first, Reigen was reluctant to help Amakusa because of her suspicious appearance. But Reigen is concerned after Amakusa pays a hefty fee for his claim.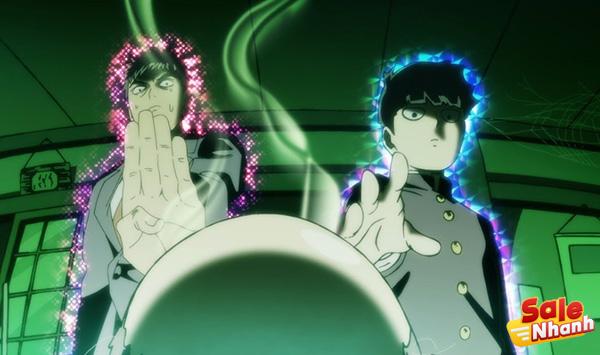 Mob then comes to seek Reigen's advice. However, Reigen immediately asked him where to go because he thought it was more important now.
Reigen becomes increasingly suspicious of Amakusa and questions whether he is really an exorcist. Later, when they reach the abandoned building, youkai appear and Hyakki called Amakusa appears. Will Mob and the others be able to defeat youkai?
Mob Psycho 100 III anime review
Action anime that you can watch while relaxing
If you want to watch an action anime with a light plot, you can put Mob Psycho 100 on your watch list. It tells the story of Mob, a young man with powers often referred to as a psychic.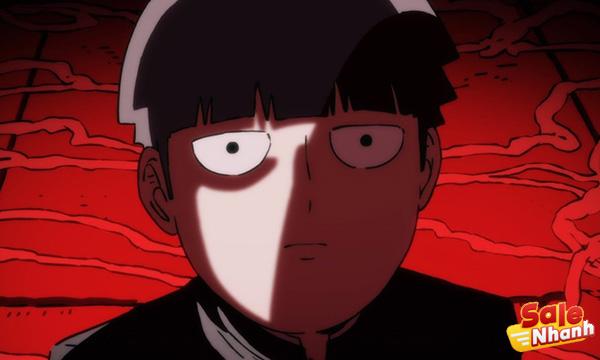 Throughout the story, you will be entertained not only with the action plot but also with plenty of entertaining humor in each episode.
Two episodes so far, the anime is about Mob's anxiety in his daily life. However, Mob often finds an answer to his anxiety every time he completes his part-time job.
On the surface, the picture is not too different from the previous two seasons. Still good and has a very personal style, especially when it comes to ghosts about to be 'deported' by the Mob's powers.
Salenhanh – Product review blog
Address: 115 Nguyen Van Qua, Tan Hung Thuan Ward, District 12, Ho Chi Minh City
Website:  https://salenhanh.com/en
Mail: Salenhanh.com@gmail.com
#salenhanh #Reviewsalenhanh