What would you do if there was a serial killer mystery where you lived? It's your turn to kill is also known as Anata no Ban Desu or shortened to Anaban. Is there someone you want to kill right now? It is a story that begins this movie.
Then the story begins when a couple named Nana and Shota have just moved into an apartment. Nana works as a designer and Shota works as a trainer at the gym.
Both love mystery stories. However, after they move into the apartment, a mystery begins that they never imagined!
Here, Salenhanh will review the mysterious TV series It's your turn to kill . A must-see for fans of the mystical genre!
Summary

Release year

2019

Category

Mystery, Suspense

Manufacturing

Nippon Television Network (NTV), NTV

Manager

Noriyoshi Sakuma

Cast

Kei Tanaka

Tomoyo Harada

Nanase Nishino

Ryûsei Yokohama

Tetsushi Tanaka

Tae Kimura

Katsuhisa Namase

Naoto Takenaka
A newlywed couple, Nana and Shota have just moved into an apartment. Despite the big age difference, they still love each other. They hope that, after moving into a new apartment, they can start a peaceful and happy life together.
In these apartments, there are usually regular monthly meetings with the participation of representatives of each resident. Nana, then attends the meeting and tries to fit in with the 12 other residents present.
Suddenly, Tokoshima Hiroshi, the apartment manager asked Nana. Does Nana want to commit suicide? He believes that everyone must have times when they want to kill someone.
Those present began to panic. Then Tokoshima proposes a game 'The Killing Exchange Game'
Then each of those present began to write down the name of the person they wished to die. Posts are boxed and taken by others.
However, the person who took the paper was forbidden to tell others. They were quite surprised at the name written, but they remained silent because they thought it was just a game.
Nana never told Shota about the game because he thought it was just a game. Then, the next day, Tokoshima is found dead and the assassination exchange game begins.
Tokoshima's death scares 13 people, including Nana, who participates in the game. The apartment situation became tense and they began to doubt each other
A few days after Tokoshima's death, another murder begins. The second murder occurred in an acquaintance who was a doctor of Fuji. He admitted that he wrote down the doctor's name, but he said he didn't kill him.
Not long after, Fuji started receiving threats ranging from letters to a video. Fuji threatened to commit the next murder immediately.
Then, a third murder occurred that resulted in the death of the restaurant owner, Xinyi's boss. Not long after, Xinyi began receiving threatening letters. But, both Fuji and Xinyi, they have alibi certificates so they are not caught by the police.
Then, another murder occurred that shocked the apartment residents even more. Police and detectives come and ask for verification of each occupant. However, both have strong psychic abilities, although there are some who are quite suspicious of detectives and police.
Nana, Sanae and Kuroshima begin to research and write down who might have committed the murder. However, the bright spot has not been found yet. The murders keep happening and so far there have been nine victims.
After so many victims, Shota increasingly suspects Nana is covering something up. And in the end, Shota and some other residents who weren't in the game discovered the game Nana was playing as well as the other residents.
Shota then helps Nana and tries to stop other murders. Shota begins to think about the series of murders that have occurred and sees little resemblance to the murders. He began to suspect that the incident was carried out by the same person.
Nana reminds Shota not to act rashly. However, every time Shota acts rashly, new, unexpected truths are always discovered. However, then an unexpected event occurs and a rather unexpected secret!
The plot is interesting and quite unpredictable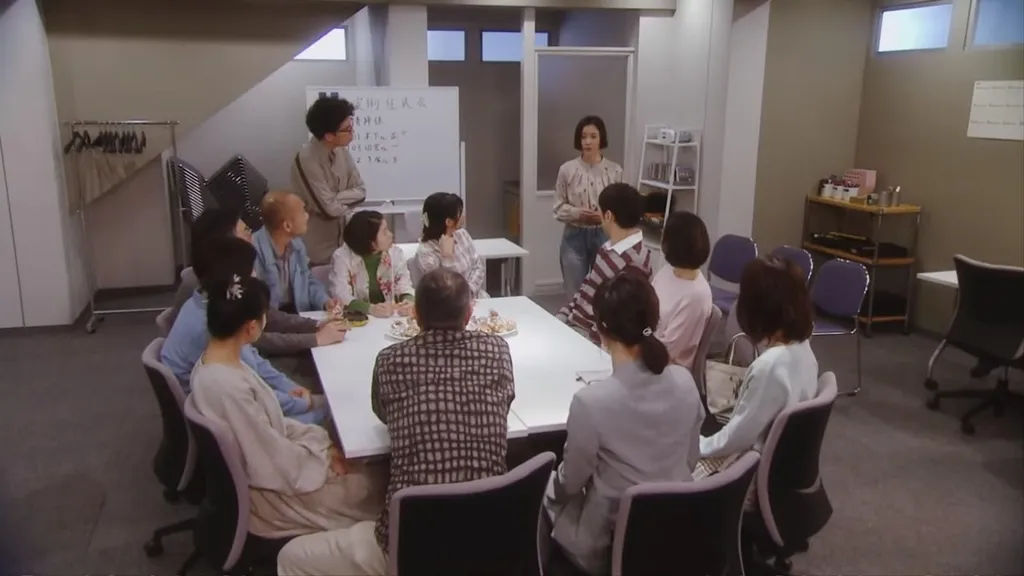 Starting from the first episode, this series has intrigued me. The plot is quite engaging and until the middle of the episode it is still quite difficult to guess who is the serial killer in this series.
At the beginning of the story, the progress of the story is quite slow. But after the first fatal incident, the plot becomes quite fast and dense. The description and background music made the atmosphere tense and tense enough to be clearly felt.
Not only did the atmosphere become tense, but there were also several stages in which the atmosphere was described as quite pleasant. So it relieves a bit of the stress of watching it.
This mysterious TV series has 20 episodes with a duration of about 40 minutes each. This series is divided into two parts, namely the first 10 episodes tell the mystery of a serial murder. While the last 10 episodes focus on revealing the serial killer's killer.
Deepening personality is very good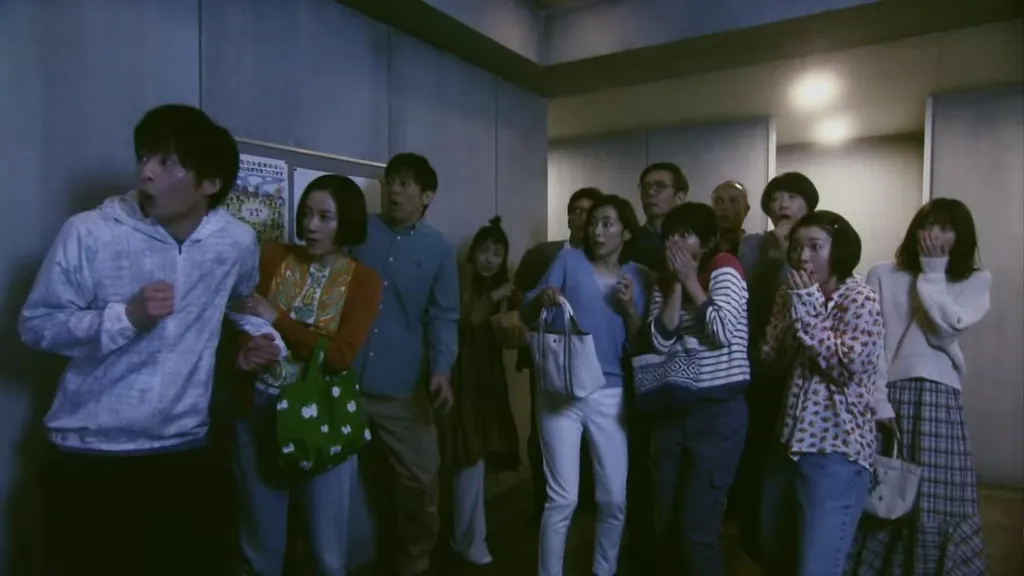 There are quite a few players in this movie, more than 20 players appear in this movie. So it is a bit difficult to remember each name. Don't worry, though, as each actor's name and room number often appear, so it's pretty helpful to keep in mind.
In addition to the compelling storyline, what is appreciated is the player's acting. Almost all players are deeply immersed in their respective characters. In fact, a tense and frightening impression often emerges from the players.
ending

 It was a bit disappointing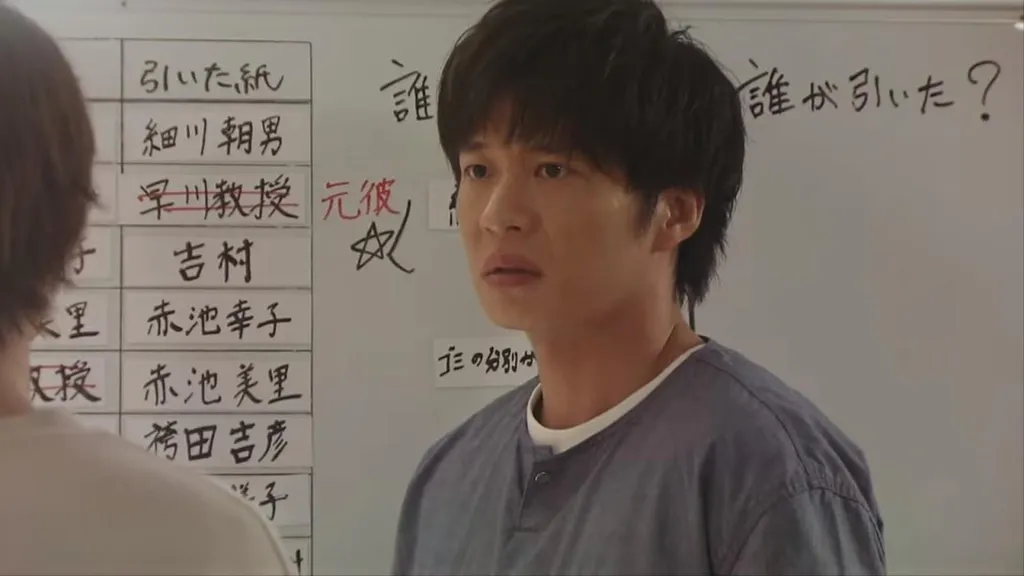 The last 10 episodes were my favorite, as it entered the reveal of the killer. The murder cases are revealed one by one. Starting from why the killer committed the murder and how the murder was carried out, it was revealed.
Although in the last two episodes, the perpetrators of the murders have started less and there have been several names that could be the killer. But my killer's motives weren't strong enough.
Then there are some mysteries that I think remain unsolved and poorly explained. For me, the ending of this Movie is quite disappointing.
Although from the beginning to episode 18, the plot is very good and managed to keep everyone curious. But, at the end of the story, he is disappointed with the seemingly ordinary episode.
Well, that's a review of the movie It's Your Turn to Kill or Anata no Ban Desu . For those of you looking for a mystical drama, you can join this drama on your watchlist . For those curious about the story, you can watch the series on Netflix!
Salenhanh – Product review blog
Address: 115 Nguyen Van Qua, Tan Hung Thuan Ward, District 12, Ho Chi Minh
Website: https://salenhanh.com/en
Mail: Salenhanh.com@gmail.com
#salenhanh #Reviewsalenhanh