The movie Ambulance (Ambulance 2022) tells the story of a bank robber trying to run away from the police with the participation of famous actors such as Jake Gyllenhaal, Yahya Abdul Mateen II, Eiza Gonzales, and others. others, this Michael Bay-made film promises to be an interesting sight.
Let's review Salenhanh movie with a summary of the content of the movie Ambulance as well as comment on this movie!
Trailer for the movie Ambulance (Ambulance 2022)
Synopsis of the movie Ambulance
This film is about two brothers Danny Sharp (Jake Gyllenhaal) and William Sharp (Yahya Abdul Mateen II). Danny grew up as a criminal and a bandit just like their father. Will, not wanting to end up like his father and brother, joins the Marines. Returning from a military tour, Will is struggling financially. He needs money to treat his wife's cancer.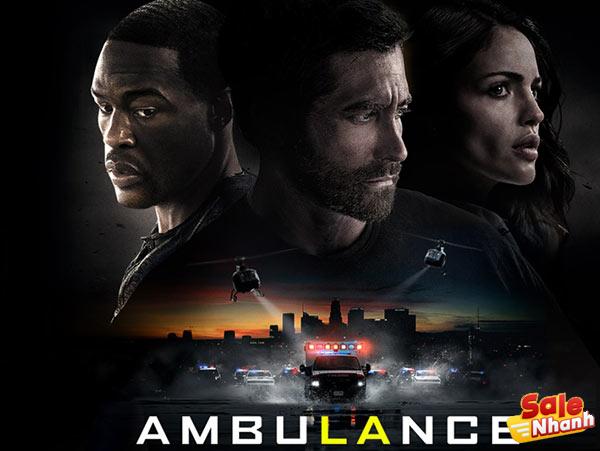 After insurance couldn't cover his wife's medical expenses, Will found a shortcut. He intends to borrow money from Danny, although his wife doesn't like it when Will gets involved with Danny again. Unbeknownst to his wife, Will meets Danny. Instead of getting a loan, Danny asks Will to rob a bank. Will couldn't resist.
Unfortunately, the carefully planned bank robbery failed. Danny and Will are forced to try to save themselves from being surrounded by authorities. They then hijack an ambulance carrying a police officer who was accidentally shot during the robbery. Inside, there is a paramedic named Cam (Eiza Gonzales) who tries to save the cop. The chase began.
Review of the movie Ambulance (Ambulance 2022)
Usually, movies about robberies or bank robberies have an unexpected plot and an interesting story. But, like in the Ambulance. This film focuses more on the chase between an ambulance filled with gunshot wounds and a group of police officers in super speed cars. There is no story about Danny's background other than being told by someone else between films. Meanwhile, Will's character arc is more obvious.
Throughout the film, the personalities of these two people are opposite. But Will was always like a confused person, not knowing what to do. Meanwhile, Will's character stands out the most. He is a veteran who craves money and eventually obeys his adopted brother's invitation. Although, actually he could refuse it. Only, since Danny is a character who never stops talking, Will continues to burn his ego. However, this ego is also questioned as Will seems to have kept his conscience during the robbery and escape.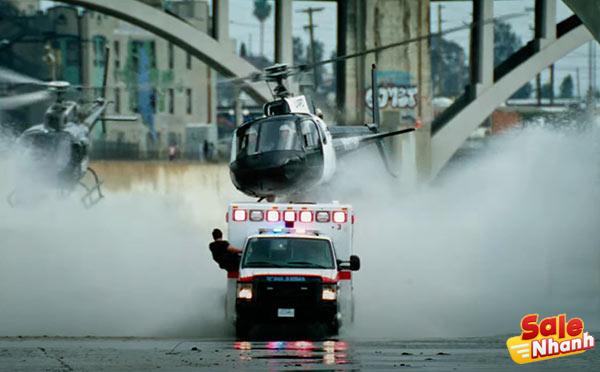 At 2 hours 16 minutes or 136 minutes, this movie should have left more room for character development before the heist started. Instead, this movie only focuses on the chase scenes of police, ambulances and helicopters. Just like that. No wonder, if this movie then feels ridiculous and too long. Not to mention the abrupt scene editing, either due to the original editing or from the Film Censorship Institute (LSF), this movie feels bumpy in the middle of the road.
The plot is not very interesting which makes this movie seem lost. Bay seems to be more busy with his movie-like explosive scenes than taking care of the story. Almost all of the plot twists and turns in this movie are predictable from the start. The holes in the plot are even felt from the very first minutes of this film. In fact, at first Danny seemed confused as to what he should do when he robbed the ambulance.
Ambulance Review: The Ultimate Bank Robber's Ridiculous Escape
On the other hand, the policeman always knows his every move, so it is impossible to guess Danny's partner. Nor do they try to arrest or find out who they are. It's strange . Those who love heist or detective movies will surely wonder about this. In fact, the cops chasing Danny all have advanced technology. Who knows. The narration of this film is shallow.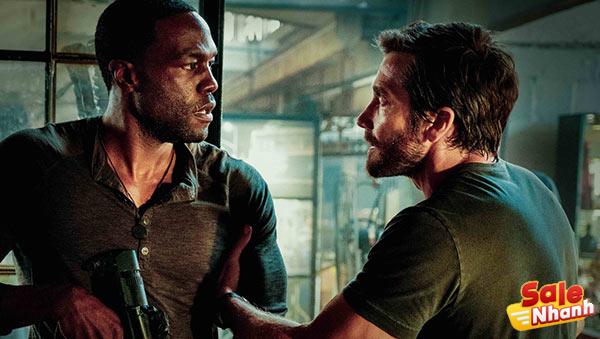 Everyone may enjoy the chase scenes in this movie from beginning to end. It is not the caliber of the Fast and the Furious as it is an ambulance transporting the seriously injured. At the beginning, the chase is really attractive because the police are overwhelmed by the actions of two robbers trying to escape their encirclement.
However, after a while, this movie feels very ridiculous. This seemingly never-ending chase scene seems to have reached the point where they should have shifted focus. This is different from hostage films that are often tense, tactical, strategic and suspenseful. The ambulance is a more goofy dialogue and at one point the movie feels like a cop escorting an ambulance to the hospital.
However, it must be admitted that the ending of this film is quite emotionally draining. In addition, this movie also has many funny scenes. Conversations often bring laughter, too. Yes, this is the plus point of Ambulance, aside from how ridiculous this movie feels.
Ambulance review: The ultimate bank robber's ridiculous escape.
On another note, the character Cam, which was supposed to have an important role, was actually like a patch. She seems to want to appear as a strong woman. Unfortunately, actress Eiza Gonzales keeps a straight face throughout this movie. His personality is also shallow and ultimately undeveloped. He can't keep up with Jake and Yahya.
Ambulance is a ridiculous heist movie. This movie only focuses on the action sequences and staging epic explosions without paying attention to the details of the narrative department. Characters also feel floating and unsteady making the episodes of this film feel too long or stretched.
Salenhanh – Product review blog

Address: 115 Nguyen Van Qua, Tan Hung Thuan Ward, District 12, Ho Chi Minh City

Website:  

https://salenhanh.com/en

Mail: Salenhanh.com@gmail.com

#salenhanh #Reviewsalenhanh