Always Be My Maybe tells the story of two childhood friends Marcus and Sasha, but one day an intimate incident makes their fun turn awkward. The two have been apart for decades. Sasha becomes a celebrity chef while Marcus struggles with his job as an air conditioner installer.
One day, fate brings them together. Embarrassment still reigned, but after a while they both couldn't lie to themselves anymore. So can Marcus and Sasha, who are from two different worlds, get back together? The movie Always Be My Maybe airing on Netflix can answer that for you. Before that, check out the summary and review below!
Always Be My Maybe movie summary
Release year 2019
Genre Comedy , Drama , Family , Friendship , Romance
Director Nahnatchka khan
Cast Ali Wong Randall Park Miya Cech Ashley Liao Emerson Min Jackson Geach
Sasha Tran and Marcus Kim have known each other since 1996. At that time, both were about 12 years old. Sasha (Miya Cech) is an independent girl. He's used to being asked to work overtime by his parents who work at the store. From an early age, Sasha was used to cooking her own dinner. While enjoying a hearty dinner, Marcus (Emerson Min) comes over to offer his mother's soup.
Marcus is his neighbor. Their house is right next door. The offer of soup from Marcus seemed to tempt Sasha's taste buds. Two friends invited each other to eat at Marcus's house. There, Judy Kim (Susan Park) also prepares Kimchi Jjigae, a Korean dish, their ancestral dish.
The friendship between Sasha and Marcus is great because Sasha is also close to Marcus' mother, Judy. The girl who used to go to Marcus's house and help Judy make Korean snacks. This habit continues until they reach adolescence. Until one day in 2003, an accident took Judy's life. All is lost, especially Harry Kim (James Saito), Judy's husband, Marcus' father.
Under such circumstances, Sasha seems to know what to do for her best friend. The girl entertains him by singing while being silly in the car. Until suddenly, Sasha kissed Marcus spontaneously and felt guilty. What happened next was unexpected; both make love.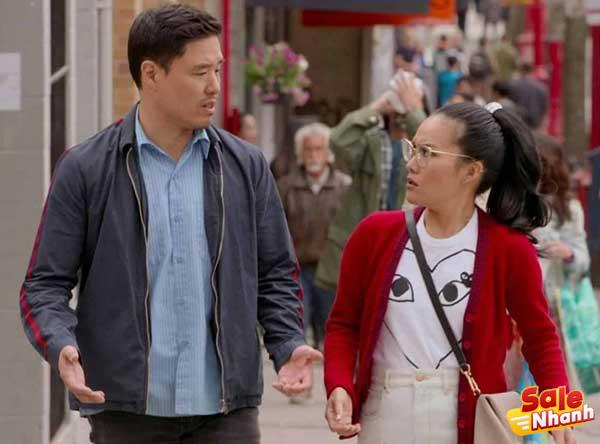 Instead of falling in love, the two become awkward with each other. They were actually fighting over what he just did. Sixteen years later, in 2019 to be exact, Sasha has become the best new chef in Los Angeles. Super busy girl with lots of agendas to do.
Sasha is also now engaged to Brandon Choi (Daniel Dae Kim), a successful restaurant developer. Daniel shows affection in front of many people, but when he is alone with Sasha, he is busy with his own business and does not pay attention. Daniel even wanted to postpone their wedding as Sasha so enthusiastically prepared for it.
The man preferred the business that required him to go to India for half a year rather than marrying Sasha. The woman was of course disappointed and upset, but she didn't want to show it to anyone.
Marcus himself is busy continuing the family business, Harry & Son Heating and Air Service. One day, Marcus and his father receive a work call from Veronica (Michelle Buteau), their best friend since childhood. Their meeting becomes like a reunion. Apparently, the house that Marcus and his father visited belonged to Sasha.
When the two of them met again for the first time in a long time, Marcus and Sasha couldn't hide their surprise. The awkwardness between them still abounds, but Marcus' father, Harry Kim, tries to defuse it without knowing what really happened.
Sasha seems to have only rented the house and is planning to stay for two months as his new restaurant is about to open. It is later revealed that the idea of ​​bringing Marcus and Sasha together was Veronica's plan. However, Sasha refuses and because there is too much history between them, plus Marcus is no longer her type.
Air conditioning installation work cannot be completed in one day. As a result, the next day, the father and son Marcus returned to Sasha's place, but when they met, the two still argued over petty things. Until his father suddenly came up with the idea to invite Sasha to an event he owned.
Harry later said that he was really surprised to learn that Marcus and Sasha had lost touch even though he wished the two of them could be together. That night, Marcus and Sasha secretly searched for each other's information. Marcus even kept a photo of them when they were teenagers.
Morning has come. While checking the preparations for his new restaurant, his parents visit Sasha. This woman looked completely displeased and confused. The invitation from his father and mother was simply declined.
The story continues as Sasha and Veronica finally arrive at the Marcus band event. They watched Marcus perform and were impressed. After the event ended, Veronica said goodbye to go home first. Everything seemed fine until a woman suddenly went hysterical and kissed Marcus. Her name is Jenny (Vivian Bang).
Jenny then invites Sasha to her place to eat because she wants to cook something for her lover's friend. Marcus seems to respect Jenny. He did not hesitate to praise her in front of Sasha. After eating, Marcus drove Sasha home in his old car, the same car they had made love with a few years ago.
Sasha looked confused because he looked back several times as if recalling what happened a few years ago, while Marcus was beginning to control the atmosphere. So can the two finally get back together? Will the awkwardness between the two of them last forever?
Always Be My Maybe movie review
Romantic comedy with a fresh premise
Always Be My Maybe is a romantic comedy with a refreshing premise. The film tells the story of a couple who have been together since childhood, they share everything and know each other's families very well. As the two grow up, their friendship becomes fascinating.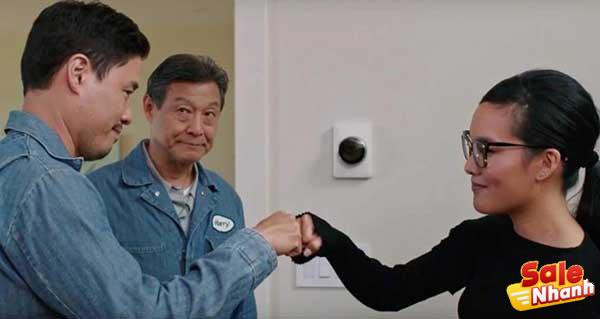 What do you imagine when two friends fall in love? I don't think they need to be difficult to adapt to each other's natures. In fact, in this movie, Marcus and Sasha often have conflicts. Sasha, who considers Marcus home, because she can be herself when she's with him, still finds it hard to understand Marcus and their relationship.
Most of the conflicts that arise from this film's premise come from the development of Marcus and Sasha's characters. It sounds boring, yes, but the rather tense, tight and fast dialogue between the two characters really makes for an interesting chemistry. Through their dialogues, we can both agree that Sasha is a smart woman while Marcus is a sincere man.
Asian Family Foundation in America
One thing that is quite prominent in the movie Always Be My Maybe is the origin of an Asian-American family living in the US. Correct! Marcus and Sasha are both from Asia, Korea to be exact. You can see these elements in this movie through several things, such as Kimchi Jjigae performed by Judy.
In a scene where Marcus and Sasha go out to eat at a restaurant whose owner is also Asian, Marcus is rewarded with a dumpling because he can speak Cantonese, while Sasha cannot. Elements that might be small are still included in the background of the main characters in this movie, and that's fun.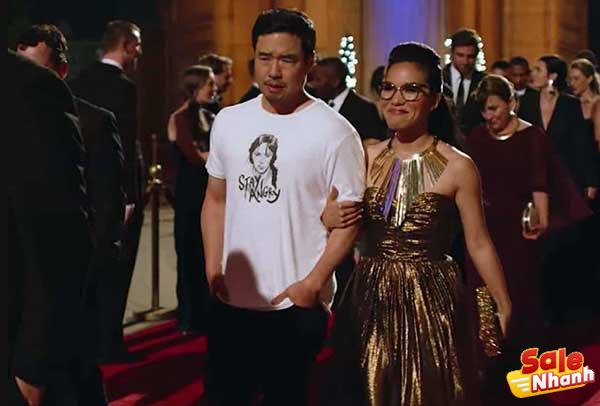 What's interesting is that Ali Wong and Randall Park don't just play in this movie. They are producers as well as writers. It's no surprise that Asia's power in this film is quite evident. Both try to stand out by placing Asian actors and actresses in a key role in this film.
There is a message for anyone unsafe
In this film, Marcus is portrayed as a good man, a friend and a good son. He was content to stay in the old block, not going anywhere, living the same life as before, not wanting to go anywhere to look after his father. On the other hand, however, Marcus is so comfortable with it that he really doesn't want to move anywhere.
In the end, Marcus got the minimum achievement. He could have done so much more but he was shackled by something he created for himself, namely a lack of confidence that ruined him. Without realizing it, his insecure nature endangers many; him, Sasha, and the father.
Marcus had no desire, no ambition that had broken the hearts of his father and Sasha. He puts himself in danger by permanently staying in the trash. Like Sasha said. In one scene, Harry says the same thing. He was sad to see that Marcus was content with life as an air conditioner installer.
Any father wants to see his child grow, until Harry says to Marcus, "At some point, you have to take the risk, son!" For anyone in Marcus' position, this movie is both entertaining and slapstick.
Surprise from Keanu Reeves
The appearance of a cameo in a movie or series is nothing new in the making. The people featured are usually famous artists and only appear for a few moments. However, even if only for a few moments, the discussion of his appearance never stops.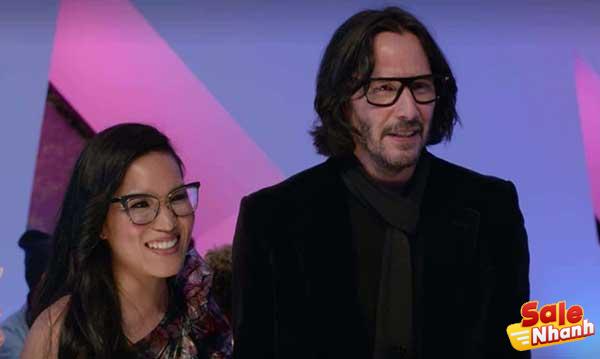 Always Be My Maybe has such a surprise for you too! A famous Hollywood actor, let's call him Keanu Reeves, is present in the middle of the story. He plays an important role not only in acting but also acting and connecting with the main character.
Always Be My Maybe, starring these two comedians, is potentially entertaining. A movie about friendship packed with romantic emotions and a plot wrapped in sharp lines is not too bad to be a movie worth watching over the weekend. More curious about the story of Marcus and Sasha? Watch this movie now on Netflix!
Salenhanh – Product review blog
Address: 115 Nguyen Van Qua, Tan Hung Thuan Ward, District 12, Ho Chi Minh City
Website: https://salenhanh.com/en
Mail: Salenhanh.com@gmail.com
#salenhanh #Reviewsalenhanh