Along with the Gods: The Last 49 Days is a film adaptation of the webtoon series titled " Singwa Hamgge " by Joo Ho-Min. This webtoon series first appeared on January 8, 2010 on the Naver website. The main characters in this sequel are still the same but there are some new characters.
Actor Oh Dal-Su who previously played the prosecutor has been replaced by Jo Han-Chul because there is a case chasing him.
This sequel to Along With the Gods Part 1 still tells the story of 3 angels of death, Gang-rim, Haewonmak and Lee Deok-choon who will guide the 49th spirit named Kim Soo-hong . Can't wait to see it? Come on, first read the summary and review here!
Trailer of the movie Challenge of the Dead 2: the last 49 days
Along with the Gods 2: The Last 49 Days movie synopsis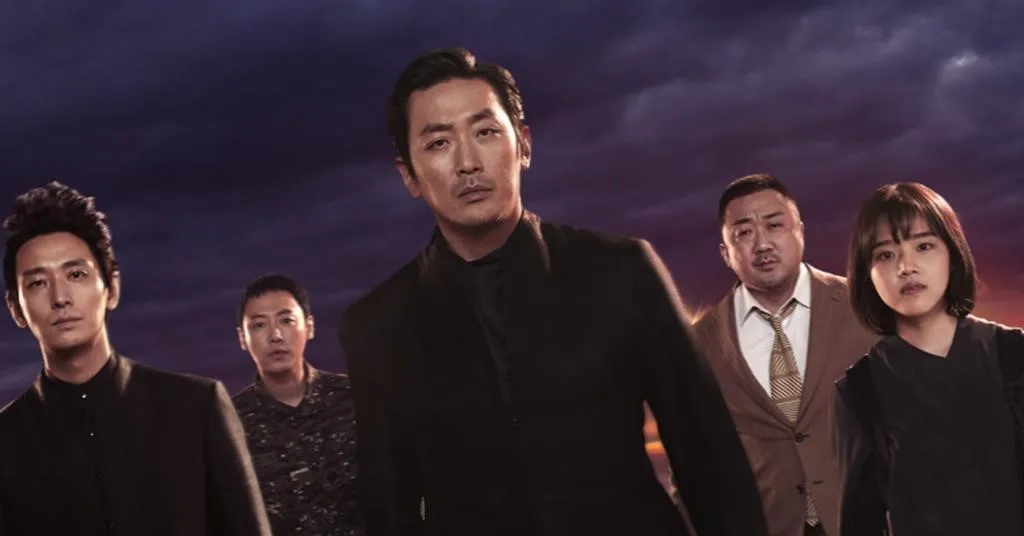 Release year

2018

Category

Action, Drama, Fantasy

Manufacturing

Dexter Studios, Realies Pictures

Manager

Kim Yong Hwa

Cast

Ha Jung Woo

Joo Ji Hoon

Kim Hyang Gi

Ma Dong Seok

Kim Dong Wook

Lee Jung Jae
Release year:

 2018

Genre:

 Action, Drama, Fantasy

Produce:

 Dexter Studios & Realies photo

Director:

 Kim Yong-hwa

Cast:

 Ha Jung-woo, Ju Ji-hoon, Kim Hyang-gi, Ma Dong-seok, Kim Dong-wook
The sequel opens with Gang-rim (Ha Jung-woo) lying on the ground covered in blood. Memories of his past resurfaced.
Deok-choon (Kim Hyang-gi) tries to wake him up by shouting that they are in great danger. Gang-rim gasps, then immediately grabs his sword and fights Haewonmak (Ju Ji-hoon).
The three angels of death alias the god of death The boy survives and finally escapes with the 49th spirit, Soo-hong (Kim Dong Wook). He is brought to meet Yeomra (Lee Jung Jae), the ruler of the afterlife.
When the third death god succeeded in reincarnating the 49th soul, then each of them would also be able to reincarnate.
However, it seems that Gang-rim is more interested in knowing the past of him, Deok-soon and Haewonmak. Gang-rim also wants to know about Soo-hong's death which he considers a false death.
Yeomra allows Soo-hong to go to court, but in exchange for that, he asks all three of the grim reapers to bring in the soul of Heo Choon-sam (Nam Il Woo).
He is an eccentric old man who has escaped demons many times. Grandpa's house seems to be guarded by a house deity named Seongju (Ma Dong Seok).
Seongju always fights with the god of death that will try to take his grandfather's soul. He was touched by the kindness of the grandfather who wanted to raise his young grandchild alone, after his mother died and his father ran away because of his gambling debt.
Since they had 49 days to bring in Heo Choon-sam's soul, the three of them parted ways. Gang-rim is in charge of escorting Soong-ho to court, while Haewonmak and Deok-choon will visit Choon-sam's grandfather's house.
As usual, the second time the god of death was trying to take away his grandfather's soul, Seongju caused a fight. But in the end, both of them learn Seongju's secret. He will not budge against humans.
So, when the loan sharks ransacked the grandfather's house and bullied the grandfather and grandson, and in desperation, Seongju agreed to exchange information with Haewonmak about their past.
Then, in a split second, Haewonmak took down all the loan sharks that had come before. Seongju told Haewonmak that he used to be a great general. At the mere mention of his name, the enemy would be terrified.
In everyday life, Haewonmak is known by the nickname "White Feathered General". That's because he always wears a white fur scarf. Haewonmak is happy to hear about his achievements and fame.
In another development, Gang-rim uses Soo-hong as bait for sea monsters so that they can quickly cross the sea. Gang-rim also remembers him.
1000 years ago, he was a great general. From a young age he followed his father in the war. He is trained in martial arts.
One day, the soldiers discovered that a village had been destroyed. Inside was a young boy kneeling and crying before his dying horse.
He both apologized and sobbed into his horse and then stabbed the horse to end his suffering. Gang-rim's father is surprised that his son has a respect for life.
After learning that the child's parents are dead, Gang-rim's father adopts the child. At first, the boy did not threaten Gang-rim.
However, after being taught by his father, Gang Rim becomes more and more jealous of the boy as his skills can improve a lot and even defeat him.
In the human world, both grim reapers try to find help for the child who will be left behind by his grandfather in the afterlife.
Seongju agrees to let Haewonmak and Deok-choon marry his grandfather but after the boy starts school. So the three of them tried to enroll their grandson in an orphanage, but without success.
Seeing Deok Choon playing with the children, Seongju thought that Deok-choon was still the same as 1000 years ago.
According to Seongju's story, Deok-choon was running away with all the children in his village when they were attacked by soldiers. Deok-choon also protects and takes care of them during the trip.
Deok-choon leads the boys to build a safe house halfway up the mountain. All children are well taken care of. One day, Deok-choon is captured by a general, the pre-death version of Haewonmak.
Even though the general and Deok-choon were on different sides at the time of the war, seeing innocent children fall victim prompts the general to try to help them.
He sent food, clothes and medicine. He was desperate to falsely report his situation to the capital.
When he received information from Deok-chook that his parents had died because they were killed by orders of the White Feather General, who was none other than himself, the general felt even more guilty when he taught them to hunt .
Gang Rim thinks about her father before the battle. He entrusted the fight more to his adopted brother. In fact, his father was sure Gang-rim would succeed, but his method would cost many lives.
But Gang-rim's memories are soon discarded during Soo-hong's trial. Soo-hong believes that his friends cannot kill him.
Then the next witness is presented. That person is Park Moo-shin (Lee Joon-hyuk). Soo-hong can't believe he killed her.
However, Moo-shin admits that he ordered Soo-hong to be buried alive. He and Dong Yeon (Doh Kyung-soo) see Soo-hong's hand moving, but in fear they end up burying it.
The same goes for Gang-rim. He saw his father's hand move but he didn't notice his father buried under the soldiers. The memory of his father choosing his sister made him do this.
What will happen to Soo-hong next? Will he be able to reincarnate? How about the third past story ? Will it be revealed? Curious? Watch movies longer than 2 hours.
The story is more complicated and doesn't focus on one character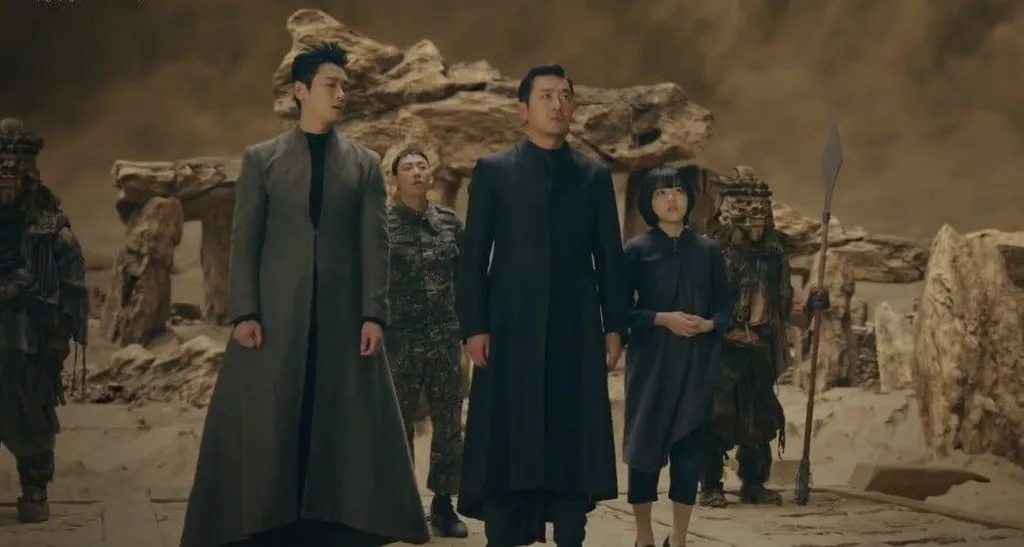 Compared to the prequel, this sequel is said to be a more complicated story and more characters discussed so nothing stands out.
Previously, the story focused only on the character Kim Ja-hong, in this sequel the four characters are revealed their pasts.
The third past story of the god of death dissected bit by bit is integrated with the story of Soo-hong's death. It reveals the dark past relationship between Gang-rim, their leader, and Haewonmak, the White-haired Shogun.
From Seongju, who is the guardian of the house, Deok-choon also learns about his past relationship with the two sunbaes.
Not to mention a lot of social commentary about the current state of Korea such as corruption, money lenders and banks, in the film distracting the audience.
So don't be surprised, if you don't focus on watching the movie, the audience will get dizzy. Moreover, the length is long and there are not many fight scenes like the first part, it is easy to make viewers sleepy.
The characters' stories aren't as interesting as they used to be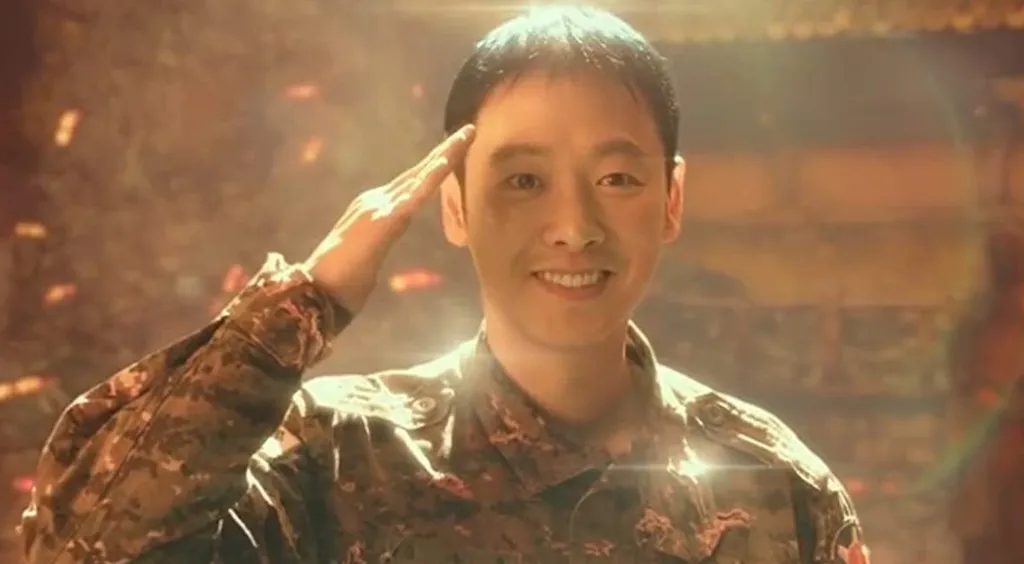 In the prequel, Ja-hong's story is interesting to watch. Layer by layer the truth about Ja-hong keeps the audience hooked.
Unfortunately, this did not happen in the sequel as most of the mysteries about Soo-hong were revealed in the prequel. Soo-hong is also not as cute as Ja-hong.
The story of the angels who took three money with the story of Soo-hong. Although many new details are revealed between the three of them, the surprise is that there is not so much rock that the story is too ordinary.
The visual effects are still excellent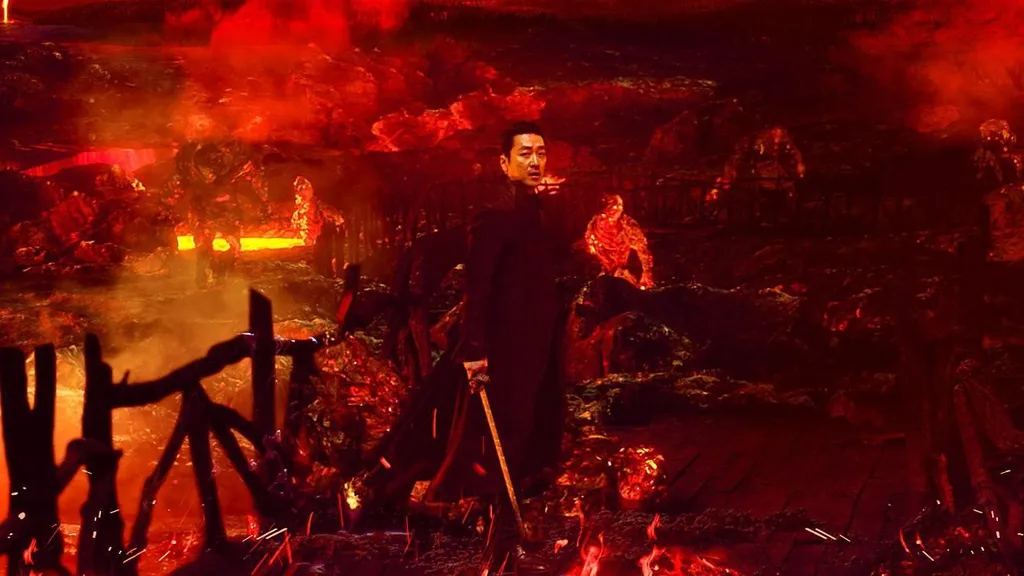 OK, for this one, Together with the Gods 2 is still the visual effects champion. Installation of this Cinematic Version of Hell is done in stages according to the sins committed by man. For each sin, there is a special location and a different reward.
Just in a hell for vindictive humans, suddenly appeared ancient animals like dinosaurs. It's weird.
For the rest, the image of hell looks very real, like a hell filled with smoldering volcanic lava.
Ma Dong-seok steals attention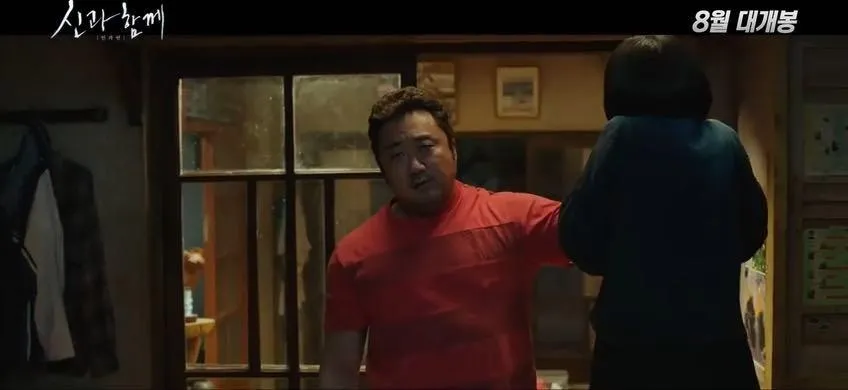 The guardian of the house, played by Ma Dong-seok, captured the audience's attention. With a strong body and fierce appearance, it turns out that he is soft-hearted and powerless when faced with humans. He looks ridiculous.
This was definitely different when he faced the angels of death. His ferocious side was immediately exposed and he became peerless magic.
Well, for those who watched the prequel, don't miss watching the sequel as it was scheduled to appear with the Gods 3.
After reading the synopsis and reviews, you can imagine how long you will spend watching this movie.
For those who have seen Along With the Gods 2, do you think this movie is still as compelling as the prequel? Please share your impressions below.
Salenhanh – Product review blog
Address: 115 Nguyen Van Qua, Tan Hung Thuan Ward, District 12, Ho Chi Minh
Website: https://salenhanh.com/en
Mail: Salenhanh.com@gmail.com
#salenhanh #Reviewsalenhanh