Korean movie Alienoid is the latest movie in the genre of action, science fiction. With an unusual plot and big-name cast taking on roles in the film, Alienoid seems to be one of the movies fans have been waiting for.
Not just any stars, perhaps K-Drama fans already know these names, such as Ryu Jun-yeol ('Reply 1988'), Kim Woo-bin ('Our Blues'), Kim Tae- ri ('Twenty Five Twenty') . One'), So Ji-sub ('The Battleship Island'), Yum Jung-ah ('Sky Castle'), Jo Woo-jin ('Hard Hit'), Kim Eui-sung ('Train To Busan'), Lee Ha-nee ('Extreme Job'), to Lee Si-hoon ('Hometown Cha Cha Cha').
Directed by Choi Dong-hoon ('The Thieves', 'Assassination'), the upcoming movie 'Alienoid' will deliver an exciting story full of action and humor like never before.
Alienoid movie synopsis (2022)
On today's Earth, a protective cyborg (Kim Woo-bin) is responsible for controlling alien prisoners held in human brains. If there is an alien prisoner who breaks the rules, he will capture him along with the robot named Thunder. They often time and space to perform tasks, but never interfere with human affairs.
However, their lives change after catching a fugitive alien in the 14th century. Unable to contain himself, Thunder brings a human baby from that century into the 21st century.
Ten years later, a group of prisoners from an alien planet are sent to Earth. Apparently, they prepared an evil plan to destroy humanity. Guard and Thunder then tried to stop him. Due to an unexpected event, Thunder and his guardians decide to open a time portal between the 14th and 21st centuries.
On the other hand, in the 14th century during the Goryeo Dynasty (918-1392), Mureuk (Ryu Jun-yeol) received a quest to find the legendary divine sword. Unfortunately, Mureuk wasn't the only one looking for weapons.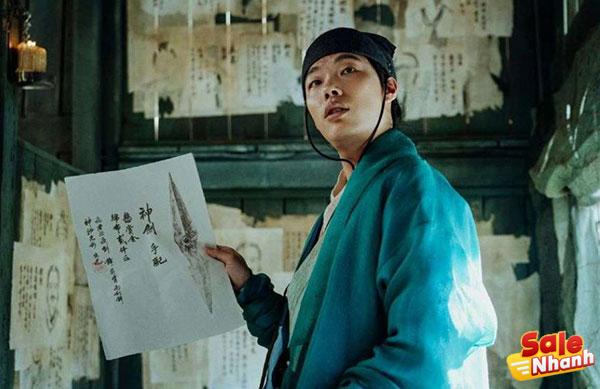 Along the way, he meets a masked man, Ja-jang (Kim Eui-sung), and a mysterious woman named Lee Ahn (Kim Tae-ri).
Because it is set in two times, the 14th century and the 21st century, the movie 'Alienoid' must of course encapsulate the story as much as possible so that the audience can understand and feel curious. To be fair, until the unexpected part, 'Alienoid' ruled out this unusual possibility. It's hard to explain, but audiences seem to have to be patient with the surprises to come.
Unfortunately, 'Alienoid' is pretty hard to follow with plot changes too often. The explanation is too floating until near the end of the story. At first, the director was too busy consolidating stories down to the centuries. The world of Mureuk is ancient and traditional, but instead there are magical events that keep you curious. Was it possible at that time that the definition of a witch could be so great?
After that, the fun continued with Woo-bin's actions in the 21st century. The baby, already grown up, even caused a lot of trouble for him and Thunder. Even so, the three of them still protect each other from threats. Looks like it will take a while for the audience to get used to it. But believe me, there will be many surprises created at the end of 'Alienoid'.
Two characters can make a movie not boring
Jun-yeol's character in the movie 'Alienoid' is one of the most interesting in the story. After his great role in K-Drama 'Reply 1988' or 'Lost', this funny, silly and funny side seems to have been swallowed up in this movie. As a result, the character becomes a helper in what feels like a very long time for 'Alienoid'.
On the other hand, this film also shows Woo-bin's silhouette not far from a cold, mysterious character but with a soft heart. Although he often takes on roles with these characters, it feels like he was born to play them.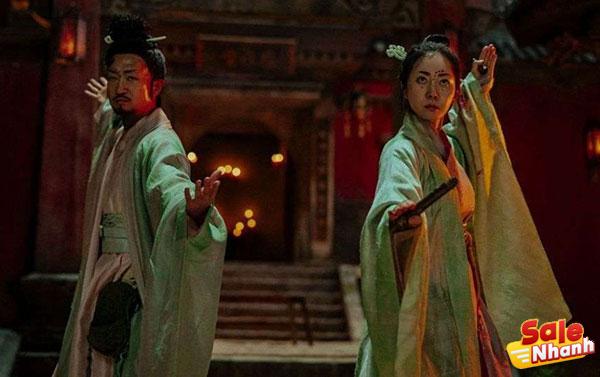 Woo-bin's realistic acting is also undisputed. Instead of boring, the action scenes this time are no less impressive than the previous movies.
The duration is too long
As said before, 'Alienoid' has a pretty long movie run. Around 2:30, the audience enjoyed challenging action sequences, entertaining storytelling but still lacking. In terms of cinematography, of course, there is no doubt about Korean films.
However, there are still CGI or editing faces that look less polished. Not much, but quite unfortunate. There are also some parts that are not really important and take time. In fact, there's still a lot more that can be explored more creatively to make the story easy to understand, not complicated.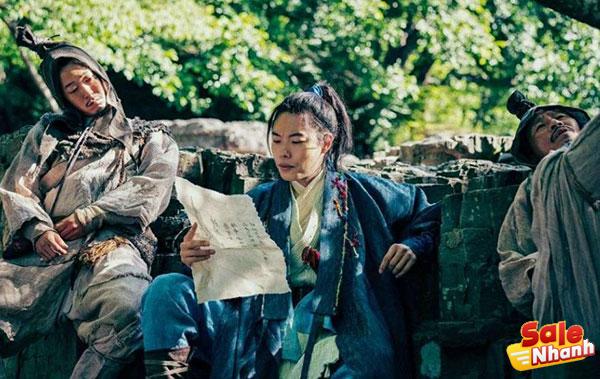 Conclusion Alienoid (2022)
Despite its shortcomings, the movie 'Alienoid' is still a unique, funny and highly entertaining show. Woo-bin's action sequences with Jun-yeol's sweet humor can keep this movie from getting boring. There is also an interesting premise that it is still advisable to keep the loyal audience in their respective seats. Don't forget to catch Alienoid at the nearest cinemas across Indonesia on July 27.
Salenhanh – Product review blog
Address: 115 Nguyen Van Qua, Tan Hung Thuan Ward, District 12, Ho Chi Minh City
Website: https://salenhanh.com/en
Mail: Salenhanh.com@gmail.com
#salenhanh #Reviewsalenhanh