Set 4 years after the heartbreaking incident that happened to Jang Uk and Mudeok, Alchemy of Souls: Light and Shadow or the second part has finally aired. Jang Uk transforms into a soul-switching hunter while Mudeok comes back to life as Bu Yeon with Naksu's soul inside.
Bu Yeon is locked inside Jinyouwon because she has no power. The ruler of Jinyouwon as well as the mother, Jin Ho Gyeong, did not want the witches to know the secret of the whereabouts of their first daughter.
Unfortunately, his wish goes up in smoke when Bu Yeon suddenly disappears on his wedding day. Jang Uk behind the incident? How does their story develop in this second season?
Alchemy of Souls: Light and Shadow (2022) movie synopsis
Release year 2022
Genres Action , Fantasy , History , Romance
Director Bae Hyun Jin, Park Joon Hwa
Cast Lee Jae Wook Go Yoon Jung Hwang Min Hyun Shin Seung Ho Yoo Joon Sang Oh Na-Ra
Jang Uk comes back to life with the power of the Ice Stone in him. However, a side effect of that is that he lives in misery because of the evil spirits that surround him all the time.
It's no surprise that Jang Uk lived without passion, especially since Mudeok is also known to be dead. Jang Uk is excited again when he meets a girl: who is said to be able to extract the Ice Stones from his body.
Episode 1-2
Four years after Jang Uk was raised from the dead by the power of Ice Stones and celestial energy, the young man is busier as a soul-switching hunter.
Jang Uk was alone inside Jeongjingak left behind by the witches. His aura is dark and painful because with the power of the Ice Stone in his body, Jang Uk is frequently visited by evil spirits hiding because of that power.
Even so, Jang Uk relentlessly hunted down soul transporters, even as he had to chase soul transporters all the way to Jinyowon. After the incident four years ago, Jinyouwon actually closed the door to any magicians, but Jang Uk dared to enter there.
There, Jang Uk accidentally meets a beautiful woman he shouldn't have met. The reason is, the woman was intentionally hidden by Jin Ho Gyeong. After being surprised to see Jang Uk there, the girl asked to be taken out of Jinyouwon because she felt imprisoned.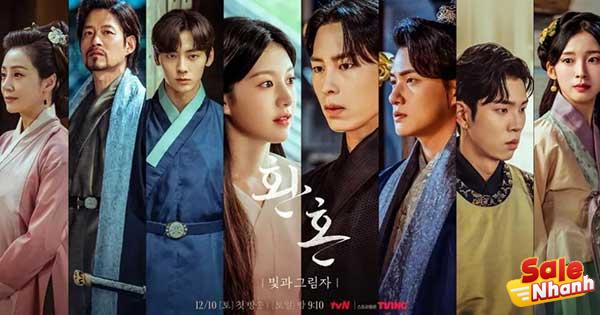 Jang Uk certainly couldn't agree, but he helped him escape. However, it turned out that the girl was wearing a tracking ring so she couldn't go far because Jinyowon's bodyguards could always find her.
Jin Ho Gyeong, who seems unhappy with her confinement in Jinyowon, planned the girl's wedding to Seo Yul's uncle named Seo Yun O.
On the way to escape, the girl meets Jang Uk again. Surprisingly, he asked to marry Jang Uk. To his surprise again, he called himself Jin Bu Yeon. Jang Uk doubts it because all he knows is that Bu Yeon died 4 years ago.
Jang Uk then told Park Jin about Bu Yeon. The former leader of Songrim said that if Bu Yeon really existed, then he could help remove the Ice Stone from Jang Uk's body.
As soon as the wedding party was about to be held, Bu Yeon disappeared. Jin Ho Gyeong accused Songrim of hiding it, especially since Dang Gu failed to marry Jin Chu Yeon. Ho Gyeong's behavior indirectly revealed the whereabouts of Bu Yeon, which he had hidden for many years.
Bu Yeon herself is not missing, but with Jang Uk. This time, Jang Uk doesn't mind the idea of ​​marriage between them because he needs Bu Yeon's power to remove the Ice Stone from his body. Unfortunately, Bu Yeon's strength was unproven and disappointed Jang Uk.
Bu Yeon actually almost died in the incident 4 years ago because her body was also petrified. However, Jin Ho Gyeong begged teacher Lee to bring her back to life because he believed that the girl was his missing daughter.
Teacher Lee doesn't mind because Bu Yeon's body still contains Naksu's soul to help her survive. However, if Bu Yeon's body is saved, her soul must be removed and filled with Naksu's soul.
Teacher Lee also explained that if Bu Yeon was revived, his body would adapt to Naksu's spirit form so he wouldn't lose control.
News of Bu Yeon's disappearance quickly spread to Daeho. Bu Yeon's face was displayed everywhere until Jin Mu saw her and recognized the woman's figure as Naksu.
With cunning intentions, Jin Mu, who knows that Bu Yeon or Naksu has no power, asks Jin Ho Gyeong to introduce Bu Yeon to the magicians at the Congress. Jin Mu knows that if Bu Yeon can't show her strength in public, Jinyouwon's management will change hands.
With no other choice, Jin Ho Gyeong introduces Bu Yeon in front of the witches. Bu Yeon looks worried because she knows that she hasn't had any powers since losing her memory.
Moments later, Jang Uk arrives after realizing that Bu Yeon really has power. He asks Bu Yeon to turn off the lantern from Jinyouwon which is notoriously difficult to extinguish. If Bu Yeon succeeds, he will take her with him.
Unexpectedly, Bu Yeon was able to extinguish it. Before this shocking incident, Jang Uk confidently admitted to the public that Bu Yeon was his wife.
Alchemy of Souls: Light and Shadow movie review
Another New Beginning for Jang Uk and Naksu
Alchemy of Souls: Light and Shadow continues the first installment that succeeded in being a conversation as it closed spectacularly. Jang Uk's resurrection from the dead and the rescue of Mu Deok's body that was drowned in a lake by a mysterious person has many Drakor connoisseurs waiting for the sequel to this drama saga.
Four years after that unforgettable event, the first two episodes of Alchemy of Souls: Light and Shadow immediately introduce readers to a new face: the face of Go Yoon Jung, who is cast as Naksu or Bu Yeon instead. So Jung So Min.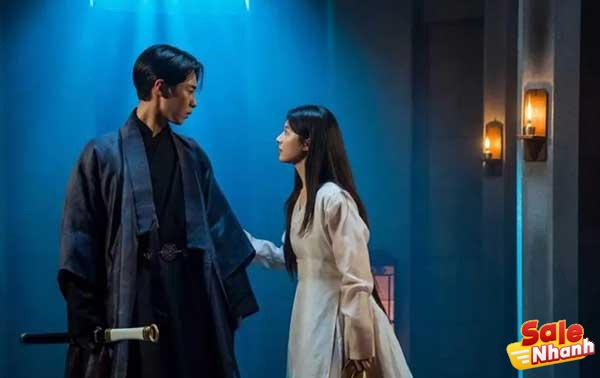 It didn't take long for the rambling, in these first two episodes, Naksu also encountered Jang Uk. However, do not expect them to continue the story that was interrupted at the end of season 1, because here the two are starting a relationship from the beginning.
Naksu has amnesia, so he can't recognize Jang Uk. Similarly, Jang Uk doesn't recognize Naksu because his face has changed.
Although they had to start their intimacy from zero, they were reconnected miraculously and quickly. Jang Uk and Naksu even agreed to become husband and wife even though they were not married.
Jang Uk didn't do it out of love because his heart still couldn't forget Naksu in Mudeok's body. In contrast, Bu Yeon seems to have begun to have special feelings.
Confused between Bu Yeon or Naksu?
The continuation of the first part of Alchemy of Souls was greeted not only with enthusiasm but also with bewilderment. Naksu's change in form from Jung So Min to Go Yoon Jung is still hard to digest, as is the actual soul in Bu Yeon's body.
If you watch the first two episodes closely, there will be clues about the conversations between Master Lee and Jin Ho Gyeong or the ruler of Jinyouwon and Jin Bu Yeon's mother.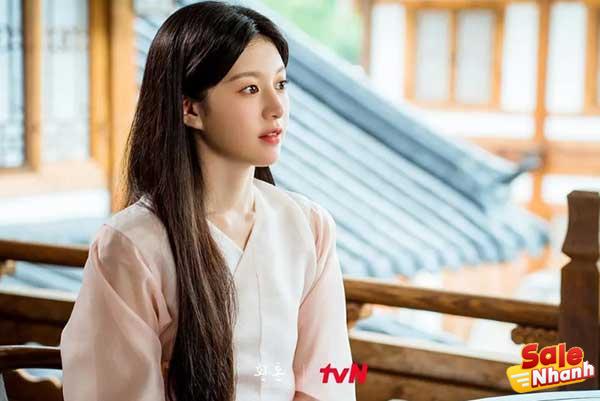 From that conversation, Mr. Lee made it clear that in order to save Bu Yeon's body, her soul had to be removed so that the half-dead body could be filled with Naksu's soul.
In order for the souls and bodies of different owners not to lose control, Bu Yeon's body was forced to conform to the form of Naksu's soul.
Since the first part of Alchemy of Souls (2022), this form has been played by Go Yoon Jung. In addition, because the body of the real Bu Yeon (known as Mudeok) was also rock hard because of the loss of control.
In short, the girl who is accepted as Jang Uk's wife in the second season includes the fusion of Bu Yeon's body and Naksu's soul. While in the first part, it is a combination of Mudeok or Bu Yeon's body and Naksu's soul without changing shape/shape. If you are still confused, you can repeat Teacher Lee's explanation in volume two.
Salenhanh – Product review blog
Address: 115 Nguyen Van Qua, Tan Hung Thuan Ward, District 12, Ho Chi Minh City
Website: https://salenhanh.com/en
Mail: Salenhanh.com@gmail.com
#salenhanh #Reviewsalenhanh