A French action movie recently appeared on Netflix and immediately became a trending topic on this streaming channel. The movie titled AKA is indeed interesting, except that the main players are not famous, unless the Cineverse sees a legendary former Manchester United player, Eric Cantona, the rest of us are completely ignorant about it. another player.
However, after watching AKA, there was a lot of praise for this movie. With the existing cast, this movie says a lot through its relatively tight storytelling, quite eye-catching action scenes. The story itself is a bit reminiscent of the movie Man on Fire (2004), starring Denzel Wahington.
Summary of AKA movie (2023)
Adam Franco (Alban Lenoir), a secret agent who has done special operations in many countries, gets a mission and now that mission is in his own country.
This mission came after the bombing of the Etoile hotel carried out by Moktar Al Tayeb (Kevin Layne), the Sudanese Army Commander, who was invited by the French government to join the agreement. Interior Minister Marconnet (Phillipe Resimont) is concerned about this and through his head of intelligence, Kruger (Thibault de Montalembert) task Franco to infiltrate Victor Pastore's (Eric) criminal gang. Cantona), because Victor is very close to Al Tayeb.
In order to join Victor's gang faster, Adam is not allowed to use a pseudonym, but uses his real name, because Adam is a famous legendary agent in the intelligence world.
Aided by two colleagues standing guard outside Victor's house, Adam smoothly enters and becomes Victor's confidant. He is assigned as a chauffeur for his son, Jonathan, and their relationship grows closer, as Jonathan himself is not close to his parents.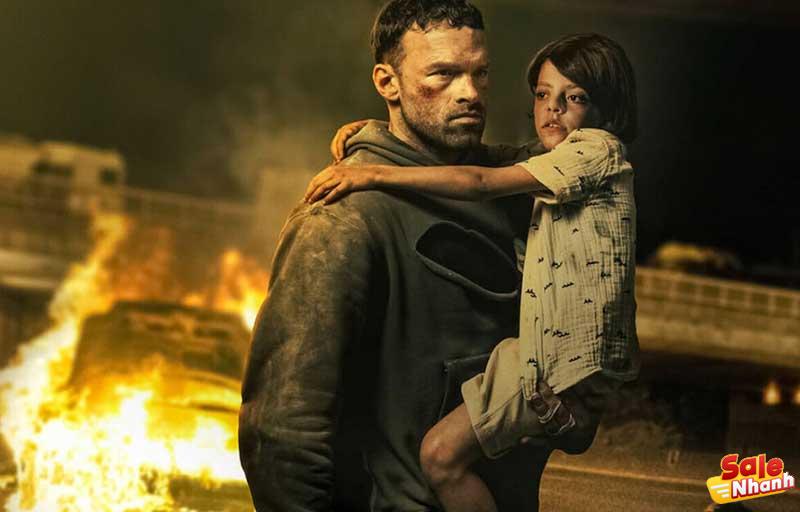 However, her older sister, Helene, discovers that Adam's past is cruel and brutal. He then tries to protect his sister from Adam, but outside events unfold quickly. Unbeknownst to Helene, her father's enemy, Amet started looking for trouble and made Helene inevitably ask Adam for help.
The relationship between the two brothers and Adam grows, and eventually the situation escalates leading to conflict between Victor, Amet and Al Tayeb. What happened next? Are these two siblings safe?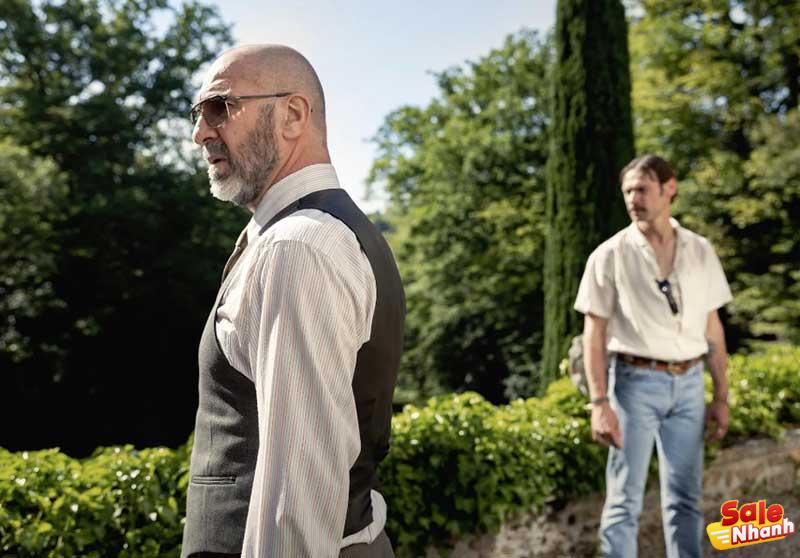 Reviews of the movie AKA (2023)
Solid story, and engaging action
We've probably rarely or never heard of Alban Lenoir, who plays Adam Franco in AKA. However, in France itself, it was Alban who started his career as a stuntman, and despite his late shine, he has appeared in a number of famous early films such as Taken (2008). ), Missing Bullet and Missing Bullet. 2 (2020-2022).
Adam Franco also wrote the screenplay for this film along with director Morgan S. Dalibert. The script is really not verbose. From the very beginning of the film, we were able to know who this mysterious Adam Franco was from the very beginning. The tight story, interesting subplots and strengths of this movie, all the questions that arise from the beginning will be solved until the end.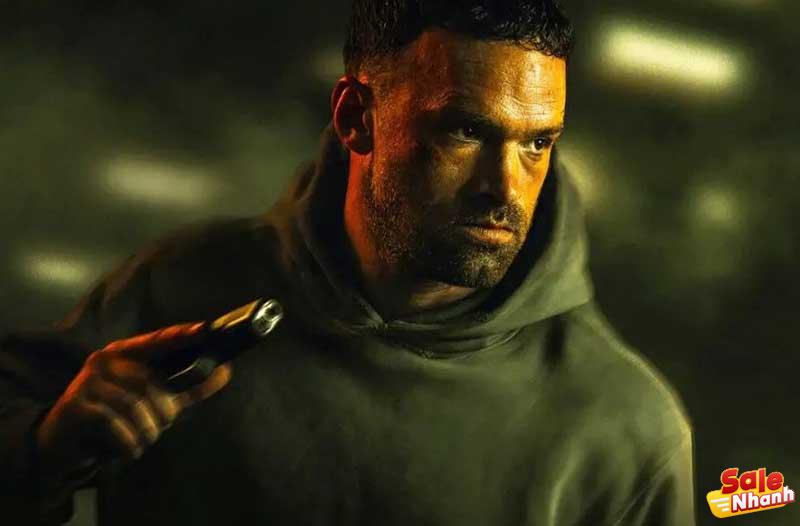 The choreographed action scenes are also very interesting. The action scenes performed by Adam remind us of the one-man action sequences like Matt Damon in the Bourne series or Liam Neeson in the Taken series. MMA-style melee or melee combined with gunfights that are not too bloody will surely satisfy those who like spy stories and action movies.
Conclusion of the movie AKA (2023)
AKA's narrative quality is above average, with its neat setting and non-monotonic action sequences, making this French action film highly recommended by Cineverse for connoisseurs of action and cockroaches. spies. This movie has already been released on Netflix, so hurry and watch it soon.
Salenhanh – Product review blog
Address: 115 Nguyen Van Qua, Tan Hung Thuan Ward, District 12, HCMC
Website: https://salenhanh.com/en
Mail: Salenhanh.com@gmail.com
#salenhanh #Reviewsalenhanh