Being a successful husband and wife, healthy children is a happy image of some women. Some of them argue that this is still flawed. There's something empty inside of him that can't be filled. As Zoe Reynard felt in the movie Addicted.
The American film Addicted shows an illicit relationship between a man and a woman. Sex addiction is a problem that needs to be addressed, especially when it is spiraling out of control and destroying homes and careers.
What exactly is the adult problem like in this Netflix movie Addicted? Let's review the movie Salenhanh to find out through the review below!
Summary of the movie Addicted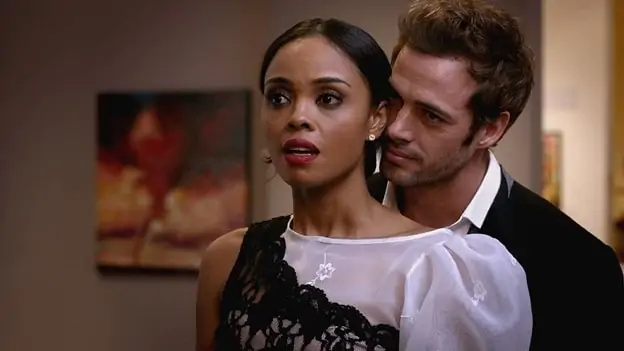 Release date / year : October 8, 2014
Genre: Adult, Erotic, Family, Psychological
Produce : CodeBlack Films
Directed by: Billie Woodruff
Actors: Sharon Leal, Boris Kodjoe, William Levy, Tasha Smith
Having a happy life with her dream husband, having healthy, intelligent and economically stable children is the dream of many couples. Because out there, many people fail and get traumatized. Many people also consider failure in marriage as a threat, so they decide not to get married.
The marriage that many people dream of, actually belongs to a Zoe Reynard (Sharon Leal). She is a woman with a good career. Once a famous boss who wanted to see artistic talent for his own artist marketing company. Zoe has an architect husband named Jason Reynard (Boris Kodjoe), who is handsome and has been dating since high school.
Both are fortunate to have a pair of smart children, a nice house and a good relationship with their mother. What many women want, Zoe has it all. Until one day, Zoe realized something after meeting a famous artist genius.
This artist is known as Quinton Canosa (William Levy). In addition to being a genius, he is also clearly a mysterious person. Zoe, who admired his works and wanted to invite Quinton to collaborate, became even more curious. Then Zoe went to an art exhibition, where Quinton displayed some of her work.
Arriving there, Zoe was engrossed in walking around looking at paintings when a man suddenly stood in front of her. Little did he know, that man was the Quinton Canosa he was looking for. The meeting between the two was awkward because Zoe misunderstood. They also made an appointment to meet to discuss work issues.
Mr. Quinton, who had shown interest in Zoe from the start, did not miss the opportunity to flirt with her when they met again. Forbidden relationships began to be established. Zoe refused and repeatedly confirmed that she was married. However, Zoe felt that Quinton's presence filled something empty inside her.
Their relationship continued for many months. Zoe begins to lose control of her life. He neglects every business transaction including important customers that are hard to get. This housewife also many times did not keep her promise to her son. He was engrossed in his fun with Quinton. Feeling in need of help, Zoe turned to psychotherapist, Dr. Marcella Spencer (Tasha Smith).
The story continues when Quinton finally wants Zoe. He asks Zoe to leave her husband and live with him. The woman of course refused. Their relationship was strained but only for a moment. Finally, Zoe is back with Quinton. When her relationship with Quinton doesn't work out, Zoe looks for another man to vent her passion and lust.
Until one day, Zoe decided to actually quit her job. Unfortunately, Quinton has become insane and irrational. The man becomes dangerous and threatens Zoe's safety. Jason is grateful to have come to his wife's rescue. Then how will Zoe's adventure end? Can he return to his family?
Comments on the content of the movie Addicted
Adult movies about relationships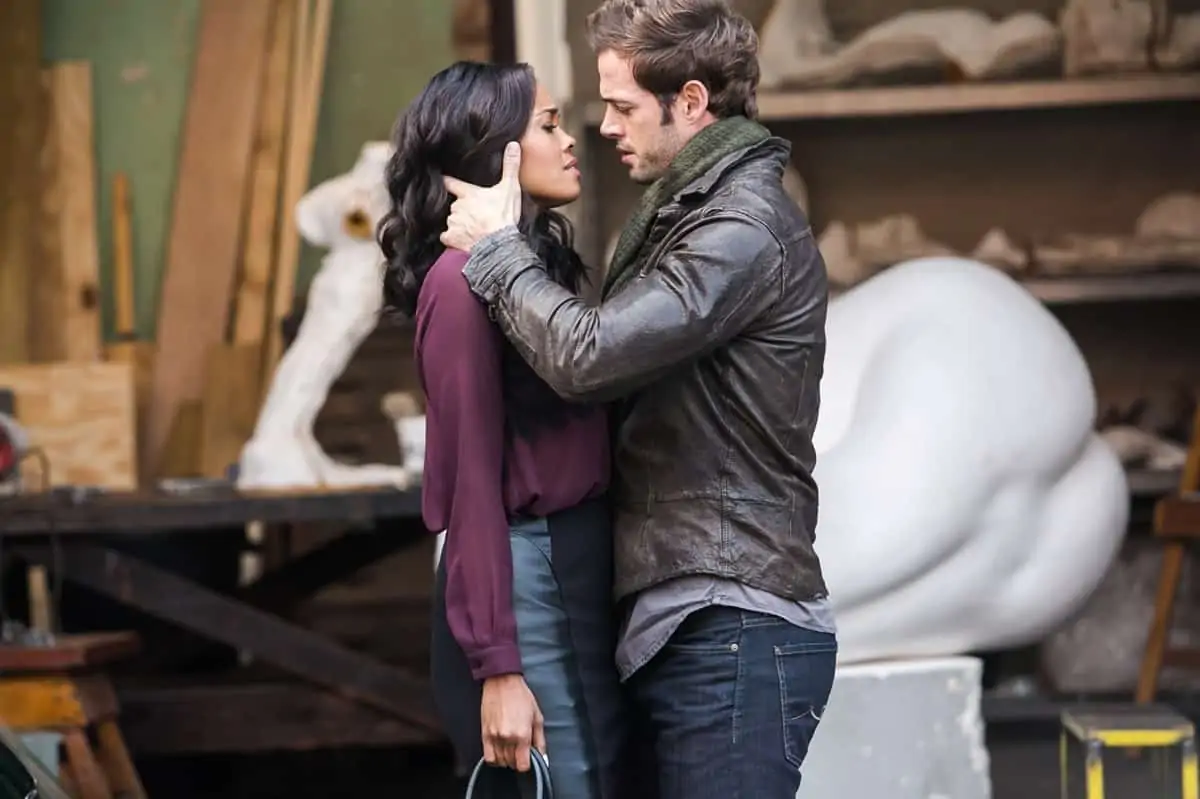 Addicted is an American pornographic film adapted from the novel of the same name by Zane. If you don't mind watching 365 Days or Fifty Shades of Grey, you'll probably be fine with the plot of Addicted. Because some adult scenes are shown in some scenes.
In short, this movie is an adult drama about the relationship between a man and a woman, complete with erotic scenes. We invite you to watch a relationship that contains contradictions and unhealthy conflicts between husband and wife, as well as between wife and mistress.
Women can be addicted to sex
As the title says, Addicted, the main plot of this movie is to tell the story of someone who is addicted or addicted. In a scene when Zoe consults with Dr. Spencer, the doctor diagnosed Zoe with an addiction or addiction to continuing to have sex.
Zoe began to feel bland in her family life because she believed that her husband could not meet her biological needs. Until one day he meets Quinton and the two are sexually attracted to each other.
Zoe has realized her mistake, but the woman still has trouble ending her relationship with Quinton. He seems to ignore his messy personal life. Zoe is not trying to stop let alone improve. Just like an addict doesn't think about anything unless his needs are met.
The addict shows the audience that women can also be addicted to sex. This trend is not only experienced by men. In addition, this film also briefly conveys that addiction is not only related to drugs. Addiction to anything can make a person feel happy. Like the sex that Zoe Reynard was so crazy about.
There is no perfect marriage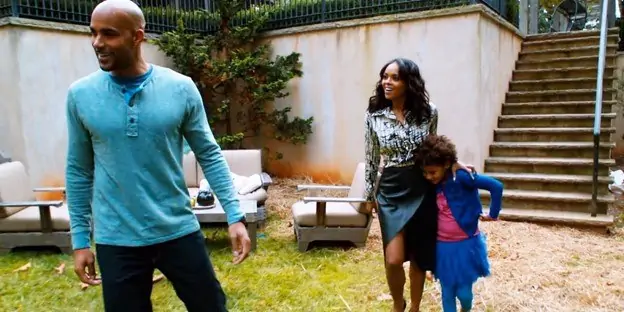 As a husband, Jason Reynard would never have thought that his wife really needed help. Zoe's invitation to consult, was always rejected by him. The man considers it useless to talk to others about personal matters, especially about sex. In one scene, this becomes what causes a fight between the two.
Jason still disagrees with Zoe that their marriage needs help. The man denies it and always thinks his marriage is perfect. However, no marriage is perfect. Director Billy Woodruff is quite successful when building the image of an "imperfect" family in the marriage of Zoe and Jason.
Too much can destroy
Watching movies doesn't always mean learning something. You can enjoy it as an ordinary spectacle. However, the conflict built by the director with each scene being re-enacted still seems to linger in his head.
When you look at Zoe's character in this movie, you'll at least agree that anything excessive, whatever it may be, is not good and can be destructive. Therefore, when we can still control things but feel they are starting to go wrong, do it now before it is too late and out of control. If you really feel like you need expert help, don't do what Zoe did!
Effects of past pain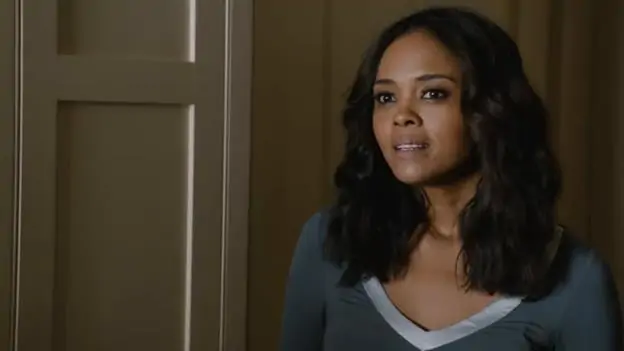 Addictive movie broadcast for 105 minutes also inserts a warning. The warning mentioned is about past trauma, however this will and can shape a person's character in the future. There are at least two characters in this movie that are said to have trauma in the past, Zoe and Quinton.
Zoe, who has always felt sexually deprived, seems to have been a victim of sexual harassment in the past. Little Zoe was raped by some boys. The wound is never tried to heal, but only buried, and then when he grows up, he reappears with a more terrible appearance.
Meanwhile, Quinton is also a victim of past trauma. The reason he was attracted to married women, it turned out, was due to a very deep feeling of disappointment towards his mother. The man told me that his mother left him and his siblings when they were young to go with another man.
The two characters in Addicted, along with Jason Reynard, work together to deliver the message Billie Woodruff and Zane want to share as the novel's authors. Despite receiving quite a few negative reviews, Addicted has other interesting things to watch for until the end. Instead of asking more questions, you should just watch it right away. Are you ready to follow Zoe on her "illness"?
Salenhanh – Product review blog
Address: 115 Nguyen Van Qua, Tan Hung Thuan Ward, District 12, Ho Chi Minh
Website:  https://salenhanh.com/en
Mail: Salenhanh.com@gmail.com
#salenhanh #Reviewsalenhanh