A Violent Prosecutor is a movie produced by Guk Su Ran on February 3, 2016 that is quite popular with the revenue up to 66.6 million USD (984 billion Rp). Starring Hwang Jung Min, Violent Prosecutor is about an honest and brave prosecutor who can't hold back his emotions.
So, when faced with the criminals he was interrogating, the two often resorted to violence. Once, he went to jail because the criminal he beat to death was found the next day.
He felt something was wrong, because there was no way his punch would be fatal until the person was dead. From inside the prison, he is still trying to thoroughly investigate this case because of his good reputation. Check out the full recap and review below, come on!
Summary of A Violent Prosecutor
Release year 2016
Genres Crime , Law , Mystery , Horror
Director Lee Il Hyung
Cast Hwang Jung Min Kang Dong Won
Byun Jae Wook (Hwang Jung Min) is a courageous prosecutor who always defends the truth in every case he handles. He is known as an emotional and stubborn prosecutor. Finally, until one day, he had bad luck.
There was a petty criminal that made Jae Wook extremely angry when being questioned. He hit the criminal, and the next day the man was found dead.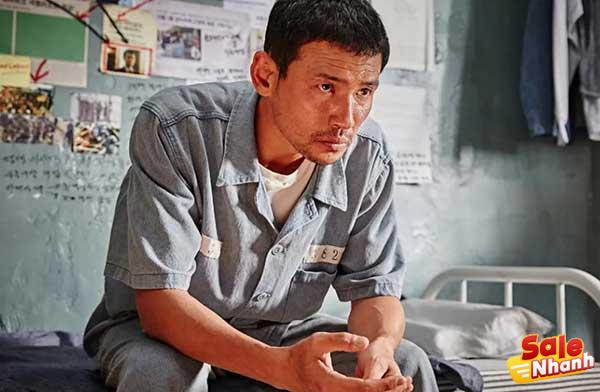 Jae Wook cannot escape, because the attached evidence shows that he is the only suspect. Jae Wook also received a 15-year prison sentence.
Being detained, meeting real criminals, of course, is not comfortable for Jae Wook. The inmates also disliked prosecutors, especially Jae Wook because of his reputation for being rude to the suspects he handled.
Jae Wook's prison life was difficult at first. However, according to his profession, Jae Wook does not hesitate to help prisoners and prison guards in legal matters. This caused him, who was initially treated poorly by his fellow inmates, to be treated well.
Because he often shares what he has with his fellow inmates, Jae Wook is nicknamed 'Yeon gam seonsaengnim' which means older or respected person. One day, a prisoner consulted Jae Wook about his case.
He was jailed for assaulting the perpetrator who raped his daughter. Jae Wook imparts his knowledge causing this prisoner to promise to repay Jae Wook's kindness when needed. Now, Jae Wook has been in prison for 5 years.
Chi Won (Gang Dong Won), a young man with a talent for deception, has just been sent to prison. Chi Won becomes close to Jae Wook because of his incompatible symbiosis. Byun Jae Wook needs Chi Won on a mission to uncover the truth in his own case.
Jae Wook educates Chi Won as much as possible so that when Chi Won is released later, he can help Jae Wook carry out his plan. Jae Wook also uses his skills to get Chi Won out of prison faster.
Told Chi Won has been released. He is looking for one of the dead suspect's friends, which is why Jae Wook is incarcerated. While secretly recording conversations with the person, the suspect's friend explains that the suspect has asthma and must carry an inhaler at all times.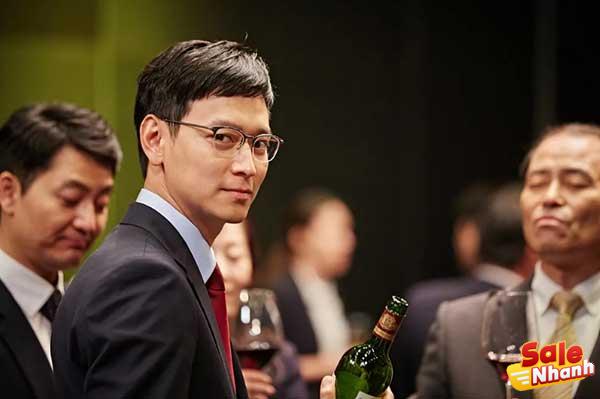 Chi Won and Jae Wook's efforts were thwarted by the assistant of the Prosecutor's Office. Chi Won hides for her own safety and stays away from Jae Wook. In the end, Jae Wook couldn't help but ask for help from the prisoners he had helped before.
It turns out, it was Assistant Attorney General Jong Gil (Lee Sung Min) who beat the suspect to death, not Jae Wook. He also kept the suspect's inhaler, so the real culprit was Jong Gil.
Can Jae Wook prove his innocence? Will Jong Gil be properly rewarded? Then what will be the relationship of Chi Won and Jae Wook in the future? Watch the movie to know the ending of A Violent Prosecutor's story!
A Violent Prosecutor movie review
Won many awards
In 2106, the movie A Violent Prosecutor ranked 2nd in terms of total revenue after Train to Busan, which was screened at the same time. It's great, isn't it? Despite being famous, Train to Busan is said to be much more famous than A Violent Prosecutor.
Surprisingly, this is director Lee Il Hyung's directorial debut. Before that, he worked in the film industry as an assistant director since 2008. This is the first time he has directly taken on the main director role. Thanks to this film, Lee Il Hyung was nominated for Best New Director at the 37th Blue Dragon Film Awards in 2016 and the 53rd Grand Bell Awards in 2016.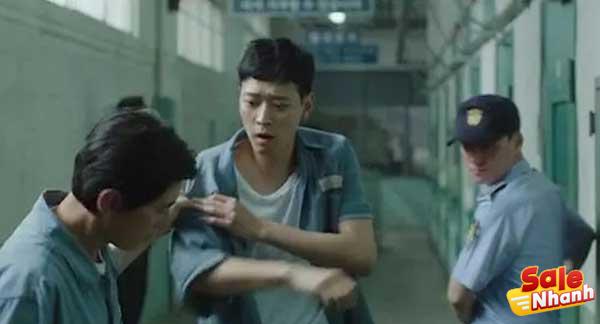 Although the plot is quite serious and somewhat predictable, A Violent Prosecutor is still very interesting to watch even if you are not a fan of action and law movies. The point is that this movie has a ridiculous spice that will make you laugh.
Plus the scene where Gang Dong Won dances, you know. When else can you see this oppa dancing? There is also a kiss scene so hot that netizens are talking about it, which will be discussed in full below.
Behind-the-scenes event
The script of the movie A Violent Prosecutor was written by Lee Il Hyung himself. It's really cool, not only is he a director but he's also a screenwriter.
Therefore, there is no kiss scene between Kang Dong Won and Shin Hye Sun in the script. However, during on-set shooting, there are scene adjustments that need to be made.
According to Daum, before shooting, Dong Won had never met Hye Sun. Dong Won also felt awkward because he had to film the kiss scene right before building a chemistry between the two.
In fact, Hye Sun herself was not aware of this change of context. Moreover, Hye Sun was still a rookie actress at that time so you can imagine how excited Hye Sun's heart was at that time. So they just 'hit' the scene, it turned out to show a hot and romantic scene even though they didn't really know each other.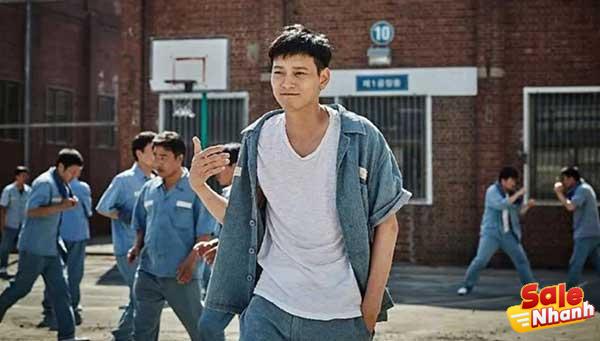 Contains many lessons learned
From this film, we can learn to control the emotions that can make our lives difficult. By always doing good to anyone, those good things will always come back to us.
Doing good sincerely is also more pleasant than doing good selflessly. Do not be stingy sharing the knowledge you have with others, it can be of great help to that person and also to us in the future.
Asking for help from others doesn't mean we're incompetent either. Hard work alone feels lighter if you do it together, right?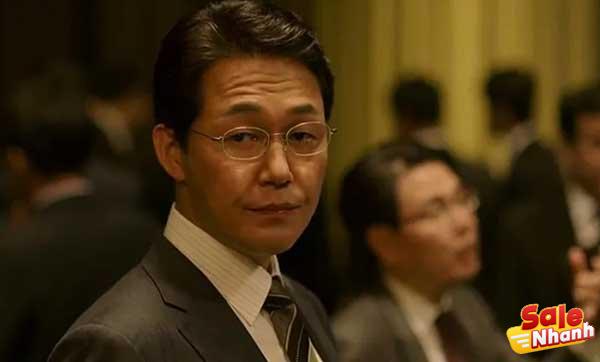 Gentle criticism
It's no secret that Korean dramas and movies often include important things going on. Movies and TV series seem to be places to protest or subtly criticize the government.
Just like in Indonesia and any other country, there are conspiracies in politics, law and many other aspects in Korea. Not a few people use 'insider' relationships to advance, easily make legal and illegal transactions, win trials, to manipulate evidence and witnesses.
Like Byun Jae Wook, who was taken into custody with fake evidence against him in this drama. For those who have excess wealth and high positions, it is easier to win in court even though they are guilty, than for those with little wealth and position.
So that's the review of the movie A Violent Prosecutor from Bacaterus. Even though it's an old movie, it's still quite enjoyable to watch over the weekend. Who wants to see or revisit the movie after reading this review?
Salenhanh – Product review blog
Address: 115 Nguyen Van Qua, Tan Hung Thuan Ward, District 12, HCMC
Website: https://salenhanh.com/en
Mail: Salenhanh.com@gmail.com
#salenhanh #Reviewsalenhanh