The movie A Model Family (2022) tells the story of a father who is in a desperate mood because the money that will be used to pay for his son's heart transplant is lost in an investment, Dong Ha is very confused. carry and feel guilty. The chaos immediately changed when he accidentally found a bag of money in the car that hit him from behind.
Dong Ha did not think long because for him the main thing was money. He seems willing to take any risk, even risking his life. Since then, Dong Ha's life has changed dramatically because he is indirectly involved in a drug trafficking network.
Curious? You can read the synopsis and review of the latest Netflix series titled A Model Family (2022) below!
Summary of A Model Family movie
Release year 2022

Genres Crime , Family , Mystery , Horror

Produce Celltrion Entertainment , Produce THEM

Director Kim Jin Woo

Cast: Jung Woo Park Hee Soon Yoon Jin Seo Park Ji Yeon Kim Sung Oh
Park Dong Ha (Jung Woo), a professor who received a bribe, is confused. Since the surgery money will be used to get a heart transplant for his son, Park Hyun Woo (Seok Min Gi) has disappeared because his investment failed. Dong Ha is also in the process of divorce, so the burden on his mind is increasing.
In a state of exhaustion, the car that Dong Ha was driving was suddenly hit from behind. When checking, Dong Ha discovered in the car that 2 people had died. Just as he was about to call the police, Dong Ha changed his mind when he saw a bag of money in the back seat of his car.
Without thinking, Dong Ha immediately took the money. He also secretly buried the two car owners and left the car they used at the edge of a rather quiet lake. Still trembling with fear, he returned home.
Dong Ha does not know that the money does not belong to the two dead people, but to Hwang Yong Soo (Choi Moo Sung), the leader of Yong Soo's gang; drug distributors nationwide.
The money was sent by the Sangseon gang, a drug trafficking group. The person in charge of the transaction is Ma Kwang Chul (Park Hee Soon).
Feeling that he did not receive the money, Yong Soo asked Kwang Chul to find it. If the money is not found within seven days, Yong Soo, Kwang Chul and the other members may die.
It didn't take long for Kwang Chul to find the car that Dong Ha had thrown away. When he arrived, he was followed by detective Kang Joo Hyun (Park Ji Yeon).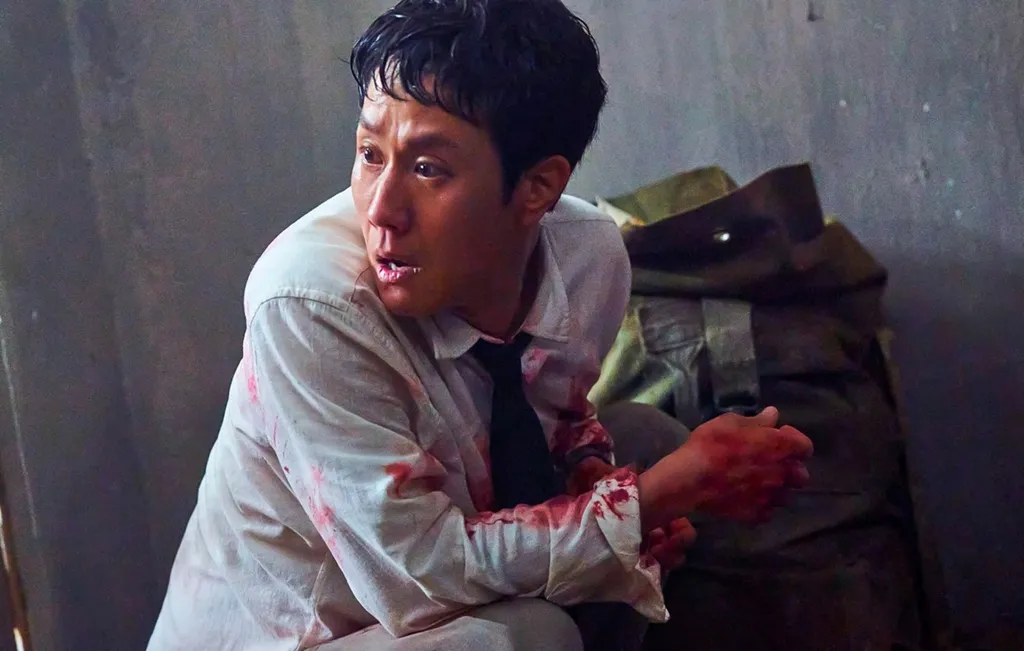 Dong Ha's wife, Kang Eun Ju (Yoon Ji Seo), panics and gets angry when she learns that their savings to be used for Hyun Woo's surgery has run out. He was taking the children to stay with his biological parents, who had returned home and asked Dong Ha to return the money.
Dong Ha certainly couldn't use the money he found carelessly. He's reviewing taxes, etc. While engrossed in an online search, her eldest daughter, Park Yeon Woo (Yeo Ji Min), complains that she can't sleep because her phone rings. mobile from the woods behind the house.
Dong Ha was alarmed by the sound of the phone coming from the area where the owner of the money was buried. Secretly, he immediately dug up and took out his mobile phone. On the way, the phone rang again. Surprisingly, the caller to the mobile phone was Kang Eun Ju, his own wife.
Out of curiosity, Dong Ha turned around, dug a grave to get the fingerprint of the owner of the mobile phone to open it. As soon as he unlocked the phone, he was shocked to learn that his wife was having an affair with another man; a foreign man is buried behind the house.
Apparently, the foreign man Dong Ha buried was an undercover cop conducting an illegal investigation; and Kang Joo Hyun was still determined to find him even though he was already a corpse.
While confused, Joo Hyun is pressured by his superiors to continue investigating Sangseon's conspiracy. He was also required to delete and cover up data about the illegal investigation he carried out. Meanwhile Kwang Chul begins to investigate the area suspected of having the money he is looking for.
Dong Ha herself also heard the reason why Eun Ju was desperate for a divorce. The woman is tired of Dong Ha's indecisive, shy and stubborn attitude. Plus the number of expenses that the head of the household cannot afford.
Triggered by things that lower his self-esteem, Dong Ha begins to think about using the money he has taken for a while.
He searched the internet for information on how to launder money and contacted one of the service providers. Before reading the reply, Dong Ha played with Hyun Woo outside the house. He didn't realize Kwang Chul was watching him.
Not only Kwang Chul because Joo Hyun is also suspicious and secretly follows the whereabouts. So what will happen to Dong Ha next?
Comments on the content of the movie A Model Family
Money brings many things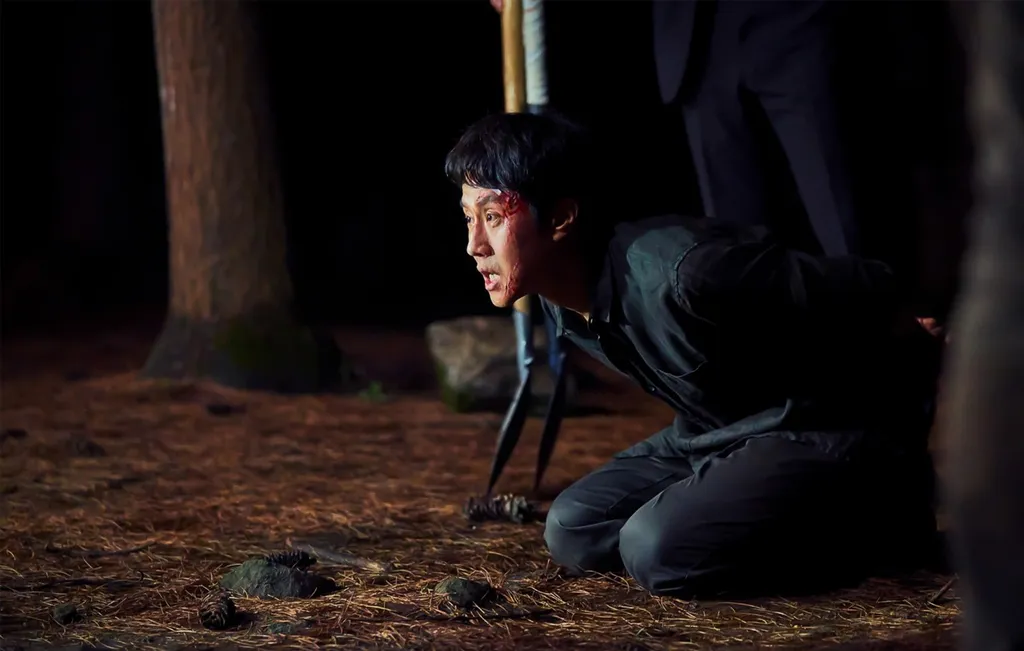 As the owner of a difficult family because his son needed money for a heart transplant, Park Dong Ha couldn't help thinking when he found a bag of money. The figure of a father who truly loved his child had temporarily turned into a heartless person.
Dong Ha takes the money and accidentally gets into a life-threatening situation. Starting from the premise related to the fragility of a father, A Model Family (2022) moves from the beginning without being lengthy although the plot itself seems slow at some points, especially after when Dong Ha became an accomplice of Kwang Chul.
The deeper the story goes, the series turns out to not only revolve around the life of Dong Ha. There are other attractions served, which make the plot more intense and emotional. There's a sub-conflict that's not really new, but it's neatly enforced.
Korean series with a little western feel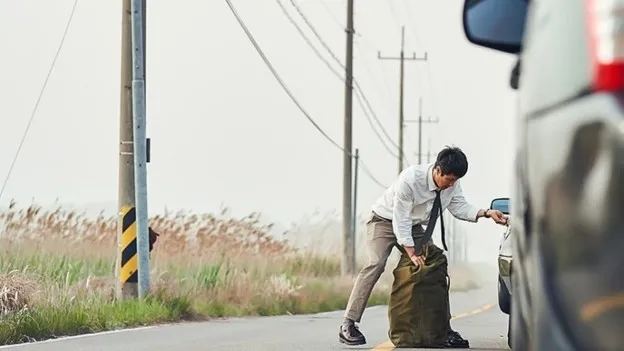 Watch A Model Family (2022) with each episode running for about 45 minutes, so it's an experience that's not only intense but also unique. The reason is, this series has a bit of a Western nuance, especially when it comes to the background music used.
Typical country music played in many key scenes will amplify any emotions conveyed.
In terms of the story itself, A Model Family (2022) seems to fully meet the general elements of a neo-western film or series. You can see the rebel protagonist and anti-hero in the character Dong Ha.
As a loving father to his family, he also does rash acts that inadvertently threaten the safety of his own family.
Action thriller with emotion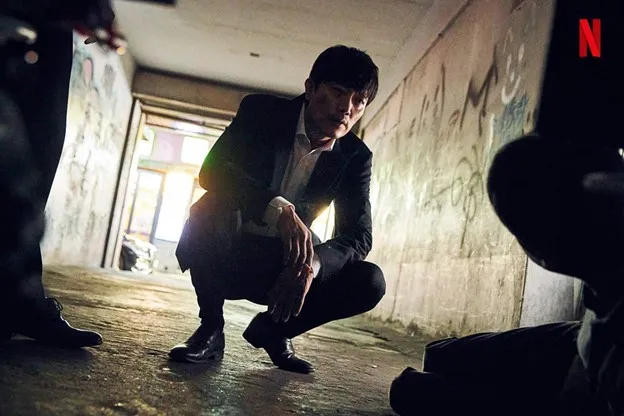 As a series from Korea, Kim Jin Woo as the director of A Model Family (2022) did not miss to spice up the dramas related to emotions. This 10-episode action-horror series not only leaves you tense and in pain because of its brutal, gory scenes, but it's also painful.
Although the dramatic element is not too thick, A Model Family (2022) is quite emotional. Dong Ha's burden of being the head of the family is meaningless in his wife's eyes, which he has to carry while carrying out risky jobs. Besides Dong Ha, there is also Kwang Chul, who despite his cold and hurt appearance, he still honors his promise.
A Model Family (2022) is an action-packed spectacle with beautiful cinematography and a solid story, not to be missed. While it would have been nice to shorten it to a few episodes, that didn't detract from the story's appeal.
Salenhanh – Product review blog
Address: 115 Nguyen Van Qua, Tan Hung Thuan Ward, District 12, Ho Chi Minh
Website: https://salenhanh.com/en
Mail: Salenhanh.com@gmail.com
#salenhanh #Reviewsalenhanh