Heartbroken by being cheated on by her ex-husband, Grace Waters is reborn with new love. But as secrets begin to unravel and take away her brief joy, Grace's vulnerability turns violent. This plot twist by Tyler Perry stars Crystal Fox, Phylcia Rashad, and Bresha Webb.
A Fall from Grace is Tyler Perry's first film for Netflix that will likely feature long-term collaborations, such as Adam Sandler. The story, which was originally about a murder trial that drained a lawyer's mind while defending a defendant, turns out to take on an unpredictable fog of mystery.
Netflix released the series on January 17, 2020, and was watched by 26 million viewers in its first week. Is this psychological thriller one of Tyler Perry's best? Check out our review of the film, shot at Tyler Perry's own studio, having been in Atlanta for five days.
A Fall from Grace movie synopsis
Release year 2020
Genres Crime , Drama , Family , Fantasy , Law , Slice of Life , Thriller
Director Tyler Perry
Cast Crystal Fox Phylicia Rashad Bresha Webb Mehcad Brooks Cicely Tyson
Jasmine Bryant (Bresha Webb) is a young lawyer who lives with her police husband in a small town in Virginia. He is assigned by his boss to handle the confession of Grace Waters (Crystal Fox), who is accused of murdering her husband. Jasmine tried to bring this case to trial because the victim's body could not be found.
Jasmine attempts to do an investigation by meeting Grace's best friend, Sarah Miller (Phylisia Rashad), who tells a bit about their friendship story. Jasmine convinces Grace to tell her all the reasons why she committed the murder. It tells in flashback how Grace meets Shannon, falls in love, and eventually gets married.
Turns out happiness doesn't last long. Shannon started acting strange and made Grace suspect that he was having an affair, but it turned out she was wrong. Not long after, Grace was fired from the office for allegedly embezzling large amounts of money from a client. While working on his savings, he discovered that his savings were exhausted, his house was mortgaged, and he owed the bank.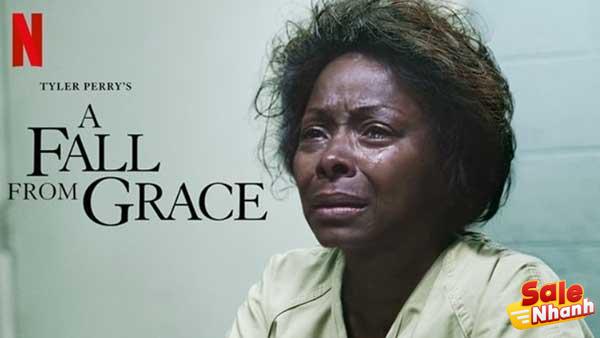 With CCTV evidence at the bank, Grace discovers that Shannon did it all. Grace's complaint to the police yielded no results. Later, Grace caught Shannon having an affair with another woman at her house. Grace's hot heart caused her to hit Shannon several times with a baseball bat and then throw it into the basement.
At the trial, Jasmine was unable to convince the jury and was severely beaten while defending her. Even when Sarah was given a witness, at her insistence based on phone call records, Sarah admitted that Grace had told her she had killed Shannon. Feeling defeated, Jasmine tries to calm herself down by going to Sarah's house to talk to her.
Jasmine sees the old woman living in Sarah's house wanting to get out of the house. Intrigued, Jasmine goes inside the house to the basement, where she finds many old women being held captive along with Shannon as her guard, who is also holding her captive. Jasmine's husband immediately chased Sarah's house after receiving news that Sarah was involved in a fraud case.
Breaking into the house, Jasmine's husband got into a fight with Shannon, which resulted in Jasmine being shot and killed. Grace was found not guilty in the ensuing trial and released, but Sarah remained a fugitive. At the end of the movie, we see Sarah applying for a job as a caretaker in another city.
A Fall from Grace movie review
Tyler Perry, Hollywood's Greatest Filmmaker
In a sense, Tyler Perry is one of Hollywood's busiest filmmakers. In 15 years, Perry has directed 21 films, in which he also acted in a number of films, although some of the films were only supporting actors. The character Madea in several of her films has become her trademark, which has put her name on the cinematic map.
In addition, Perry is also active on the theater stage. Her career really started from a period like this, which also created the character of Madea that she would later bring to the big screen. Despite being busy making feature films and television series, Perry has never left his roots in the theatrical world, even videos of his theatrical performances are gaining loyal fans. his hunt.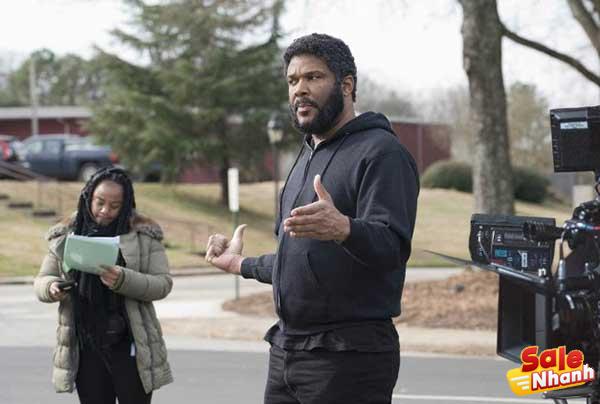 So don't be surprised if he has a wealth of treasures that he uses to spread his wings in the world of cinema. He has established his own production house which also has a large scale his own studio in the Atlanta, Georgia area.
Often making comedies with the talkative, old-fashioned but religious Madea character, Perry has also made a number of romantic dramas. And for the thriller genre, A Fall from Grace is his third attempt after Temptation (2013) and Acrimony (2018). But when compared to the two previous films, this latest film has good maturity in terms of story.
Conspiracy twists surprise
There's no need to doubt Tyler Perry's reliability in writing comedic scripts as in some of the Madea films, even though his jokes tend to be harsh and racist, something that only a few have. can only be understood by the general audience. But it would be different if he wrote a horror story. In the previous two films, mentioned before, it is very clear that he is still exploring his possibilities in the genre.
A glimpse of this maturity in horror screenwriting begins to be seen in A Fall from Grace. Perry was able to build a solidly grounded story, a flashback story with cheesy, gripping dialogue and, most surprising of all, a plot twist that uncovers a mist of mystery that we all know. never expected.
Although some clues are given, such as the old lady living in Sarah's house and Shannon's body not being found, we are completely unaware that the movie is being made in the direction of the acts. commit another crime. At nearly 2 hours, Perry has the freedom to retell this story.
At the beginning of the film, we will have to think about how to prove Grace's innocence. But this analysis is immediately broken by his confession that he beat Shannon to death. Then another hint emerged, which should have been explained in the first place, that Shannon's body was not found in her basement. Despite the lack of solid evidence, the trial continued in an eerie manner.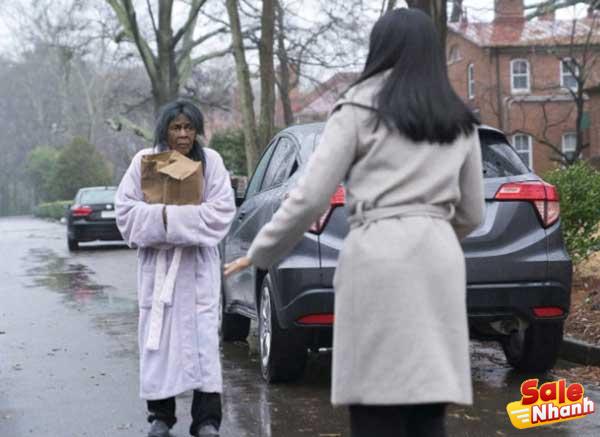 As we get frustrated by the crushing defeat of the indisputable truths of the phone records, Jasmine dismisses the evidence ridiculously, the story quickly twists and turns immediately leading to Sarah being the The mastermind of Grace's case. Unfortunately this decent storytelling doesn't come with steady film tension, which tends to sag in the middle of the film.
And Perry also had to work more with the camera movements, blocking out the cast and lighting so it didn't look like a perfunctory movie. This aspect is the main drawback of the film, leaving a feeling of frustration because the perpetrator of the crime is still around. And it seems that IMDb has entered the wrong category, because there is no fantasy element in this movie.
In the end, A Fall from Grace can't really rank among the best horror movies, even to its standards, it's a long way off. However, this film comes as a surprise to those who underestimate Tyler Perry's prowess as a non-comedy director. What's more, it ends with an unexpected plot twist, making this movie worthy enough to put on the first watchlist.
Salenhanh – Product review blog
Address: 115 Nguyen Van Qua, Tan Hung Thuan Ward, District 12, Ho Chi Minh City
Website: https://salenhanh.com/en
Mail: Salenhanh.com@gmail.com
#salenhanh #Reviewsalenhanh