The appearance of a mysterious figure saving a murderer has shocked the Administration Department where Sae Ha works. Because this is the most wanted entity for over twenty years.
He is said to be the founder of the Grid or the works that protect the Earth from the dangers of the solar wind. Its presence is necessary for the future development of human technology.
Drama Grid (2022) is a sci-fi and sensational film that will confuse the audience with the spice of interesting time travel as well as the beautiful boys and girls in the film. .
Kim Sae Ha – Seo Kang Joon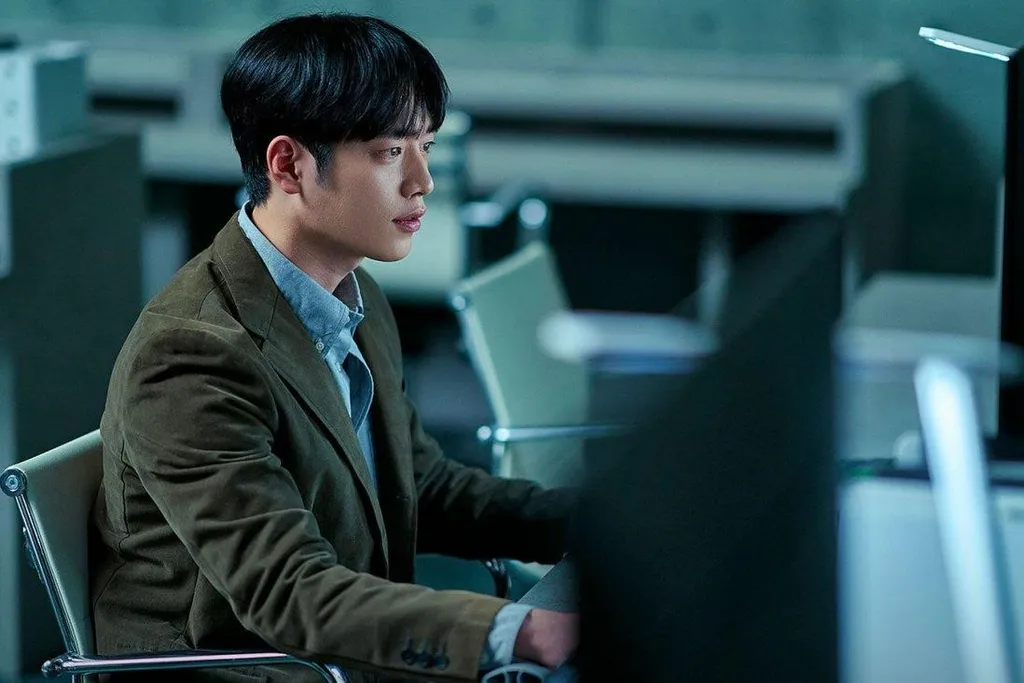 Drama Grid (2022) is Seo Kang Joon's last appearance before his military service begins in November 2021. Here, Seo Kang Joon plays Kim Sae Ha, who later transforms into Kwon Sae. Ha when you travel through time.
Sae Ha is one of the Administration Department employees who has the ability to read lips. He has an obsession to meet Ghost; The character he knows is responsible for his father's death. The goal is that he can return to the past and prevent his father's death.
On the timeline of her first life, Sae Ha's name is Kim Sae Ha. He lives alone and takes care of his bedridden mother all day.
He is a devoted son and loves his mother very much. When busy with work, Sae Ha controls her mother through a nanny and 24-hour CCTV.
On the timeline of her second life, Sae Ha's name is Kwon Sae Ha. He is the son of Kwon Suk Eun or the founder of Grid who saved the future world. Sae Ha works at the Administration because she is a descendant of Kwon Suk Eun.
Whether in his first or second life, Sae Ha is a man who sacrifices a lot for others. He is willing to lose his father, the life he has longed for for the rest of his life for the sake of all mankind in the world.
Jung Sae Byeok – Kim A Joong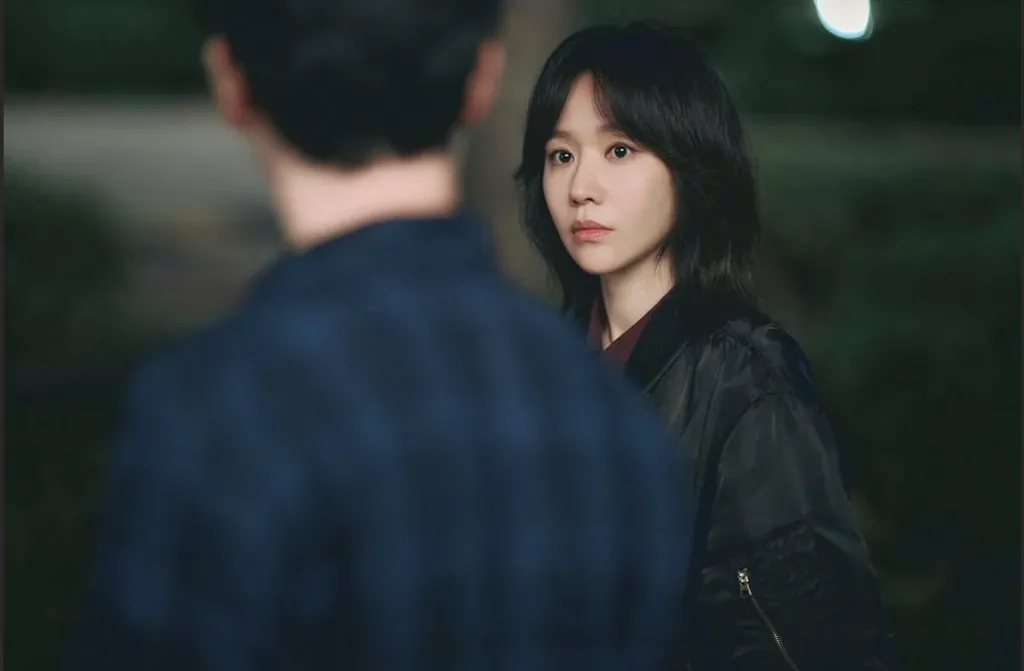 Actress Kim Ah Joong plays the role of Jung Sae Byeok. He is a detective who cooperated a lot with Sae Ha to discover the character of Ghosts.
Sae Byeok is a female detective who perseveres and never gives up. Aside from Sae Ha, only Sae Byeok has a direct connection to the Ghosts.
While doing her job to capture Ma Nok, Sae Byeok is injured by attacking the Ghosts. Even so, he didn't stop and instead became curious and enthusiastic about Ghost.
Especially when he received the results of forensic analysis that showed that his DNA had similarities with DNA Ghost and Ma Nok.
Sae Byeok was previously married to Song Eo Jin, Sae Ha's co-worker, for seven years. However, their marriage could not be saved for various reasons.
Despite breaking up, Sae Byeok is still worried about Eo Jin. It can be seen from her eyes that she still has something for her ex-husband.
Kim Ma Nok – Kim Sung Kyun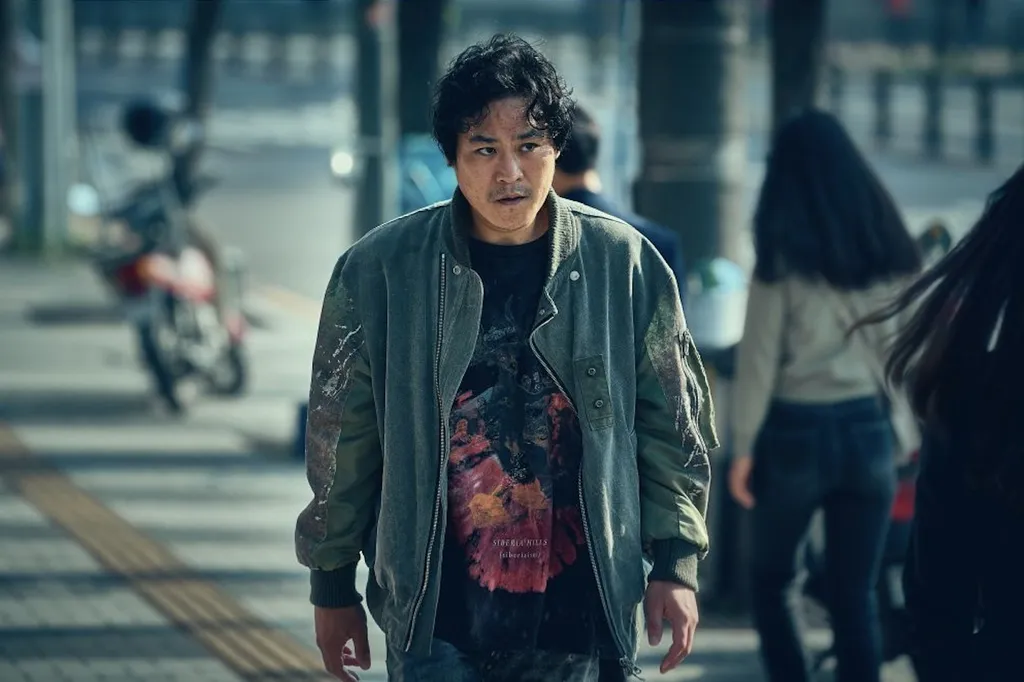 In this 10-episode drama, actor Kim Sung Kyun performed a lot of running scenes. Because he plays Kim Ma Nok, a serial killer being chased by the police as well as the Administration.
Ma Nok becomes the target of the police after killing a convenience store security. However, when he was saved by Ghost while on the run, Ma Nok became the target of the Administration.
Ma Nok is saved quite often by Ghost  without knowing the reason. It was later revealed that Ma Nok has the same DNA as Sae Byeok and Ghost.
Ma Nok has a grudge against Sae Ha because as a child he witnessed the man brutally kill his adoptive father. Sae Ha also injured Ma Nok's face using the commonly used device Ghost . Ma Nok's first name is Lee Si Won.
Ghost – Lee Si Young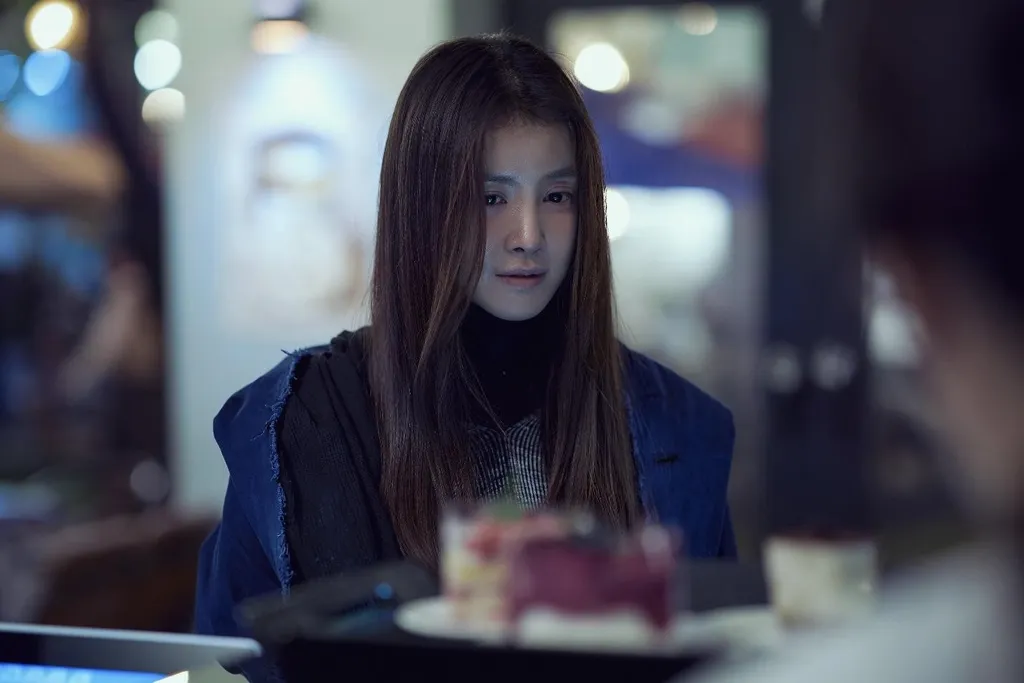 Lee Si Young appearing as Ghost  in this drama is very mysterious. His appearance is considered to be a Ghost because he can move across time and place. Ghost  loves sweet food and drinks. In addition, the food portion is also large.
Ghost has some sort of tool that can teleport him from year to year, especially to the past since he himself is from the future, from 2091 to be exact.
According to preliminary research, Ghost DNA  experiences strangeness because it resembles a broken bone. However, since Sae Ha teleported to the past, his DNA has changed to normal.
DNA Ghost  even has similarities with Sae Byeok and Ma Nok's DNA. Obviously, in the future Ghost  would not exist without Sae Byeok and Ma Nok. Therefore, he is determined to save Ma Nok from being chased by the police.
Song Eo Jin – Kim Moo Yul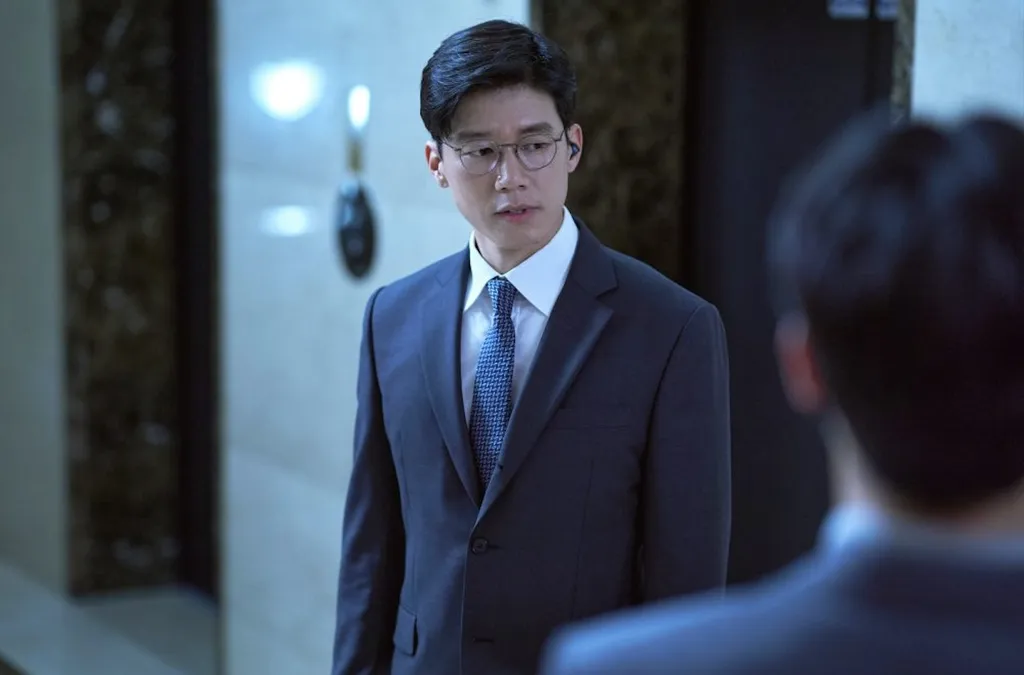 The cast of Grid (2022) is followed by Kim Moo Yool. The actor is enjoying popularity after appearing in Juvenile Justice (2022) playing the role of Song Eo Jin.
He is one of the employees of the Administration Department, a colleague of Sae Ha, who is in charge of tracking or searching for Ghost's whereabouts  through the Internet.
Song Eo Jin used to work in the Grid Control Team and then moved to management. He is Sae Byeok's ex-husband, who secretly gets jealous when he sees his ex having an affair with Sae Ha.
As Sae Ha's colleague, Eo Jin admitted that he had never liked the young man. However, at Sae Ha's funeral, he couldn't hide his loss.
Choi Sun Wool – Jang So Yeon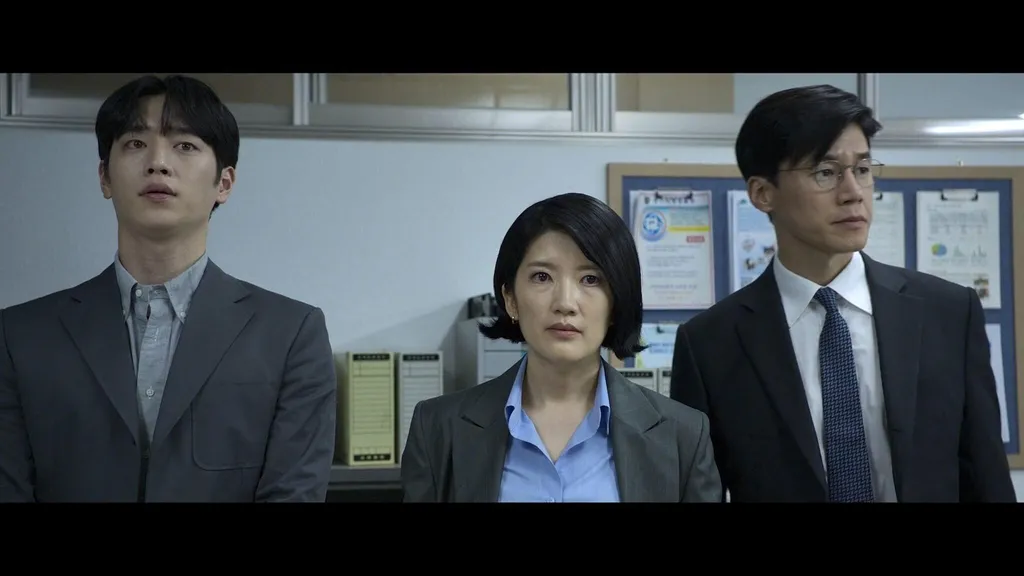 Jang So Yeon plays Director Choi Sun Wool, who is in charge of the Department of Management's team. In short, he is Sae Ha's boss as well as Eo Jin and another female employee.
Choi is an ambitious woman obsessed with capturing Ghosts. He's been on Ghost missions  for over twenty years.
Choi's ambition and obsession make him a terrible character. He doesn't care about anyone's safety as long as he can get Ghosts. Sae Ha's mother calls this woman a snake because of her corrupt behavior. Director Choi was at the scene when Ma Nok's adoptive father was killed by Ghost  in 1997.
In his early life, Director Choi was actually shot dead by the security team on duty to arrest him Ghosts. However, he comes back to life when time goes back in time.
Choi is a selfish and ungrateful woman. When Sae Ha died while chasing Ma Nok, he showed no sign of guilt. Choi was even happy that the BA he led became the core of the team.
Chae Jong Yi – Song Sang Eun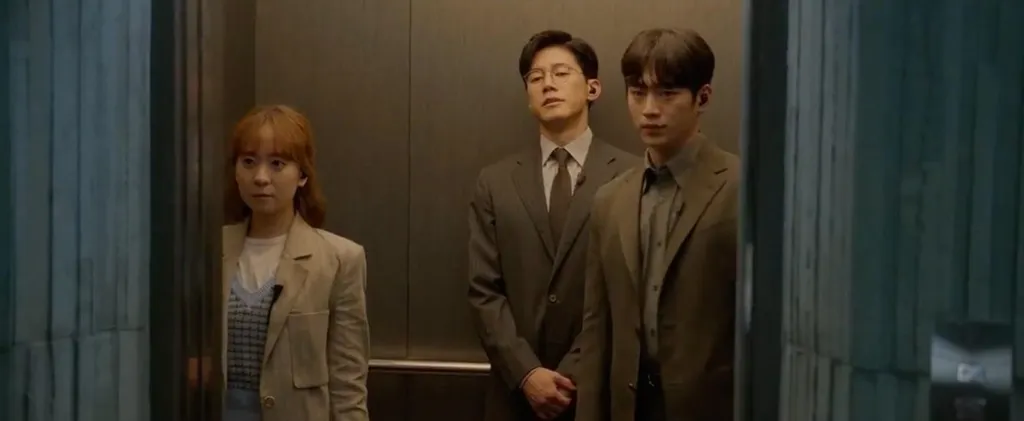 The cast of Grid (2022) is followed by actress Song Sang Eun. He plays Chae Jong Yi, another colleague of Sae Ha and Eo Jin at the Administration Department. Jong Yi is a kind and sensitive colleague when Sae Ha needs help.
Jong Yi wants to enter the field to catch the Ghosts. Because he was too tired and bored with his daily work, he had to always sit in front of the computer.
How not to get bored if every day he just searches for the Ghost through information on the internet, moves the mouse and keeps repeating it for quite a long time.
When Sae Ha passed away, Jong Yi was very lost. He dared to show his side to Sae Ha in front of the domineering Director Choi.
8. Han Wi Han – Lee Gyu Hoe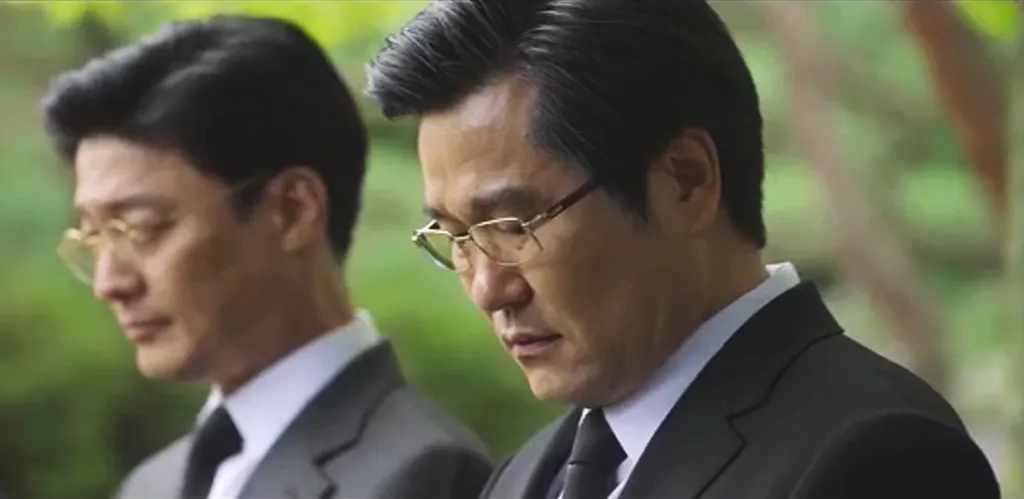 Veteran actor Lee Gyu Hoe plays Han Wi Han, who is in charge of security for the Administration building. He is in charge of the security of the building every day.
Han Wi Han was one of the witnesses of the terrible incident in 1997. At that time he was still a member of Security .
Han Wi Han met Sae Ha in 1997. It didn't take long to realize this and then be with Sae Ha. Han Wi Han is one of the few people in the Administration Department who secretly helped Sae Ha.
Lim Ji Yoo – Heo Joon Seok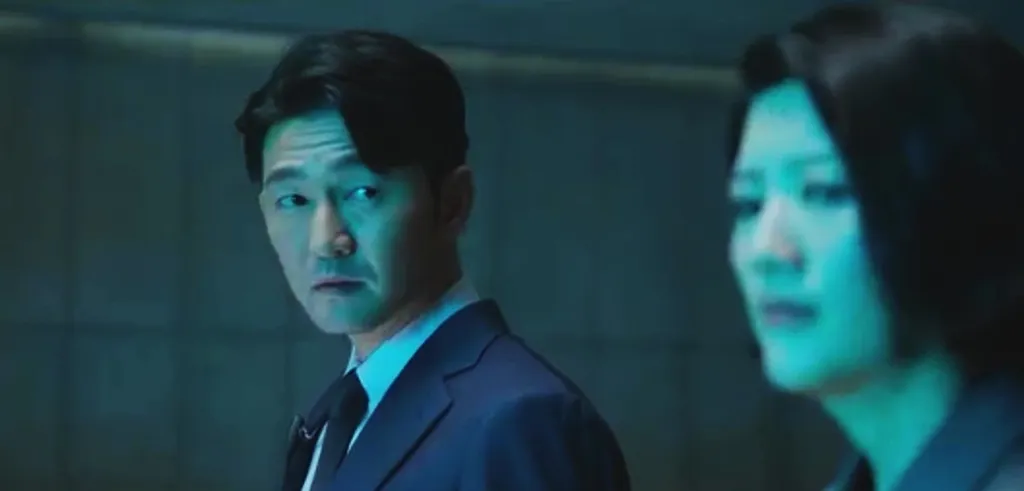 Heo Joon Seok has a role in this sci-fi movie as Lim Ji Yoo. He is the leader of the security team sent to help capture the Ghosts. In the performance of his duties, he sent several agents to scout the Ghosts.
Lim Ji Yoo is quite detailed but on the other hand he does not hesitate to make his own decisions, even if it endangers the lives of others. Director Choi died from being shot at the time of his first life indirectly because of his hasty decision.
That's the Drama Grid cast and the characters they bring. Everyone has done their best to make a sci-fi thriller themed drama with this time travel formula succeed. Which of them is your favorite character? Sae Ha, Sae Byeok or Ghost?
Salenhanh – Product review blog
Address: 115 Nguyen Van Qua, Tan Hung Thuan Ward, District 12, Ho Chi Minh
Website: https://salenhanh.com/en
Mail: Salenhanh.com@gmail.com
#salenhanh #Reviewsalenhanh