The mark of the Demon Slayer is a mysterious symbol that can be awakened under certain conditions in Demon Slayer: Kimetsu no Yaiba. Not every Demon Hunter can awaken this mark. The marks appear in the form of tattoos or scars similar to the Breathing Technique the person has used.
Warning: Spoilers from Demon Slayer: Kimetsu no Yaiba manga ahead! The Demon Slayer Mark only appears when a Demon Hunter survives a physical threat. Their heart rate increases to over 200 beats per minute and their body temperature rises to 39 degrees Celsius. Those who successfully awaken this mark are connected to the Breath of the Sun.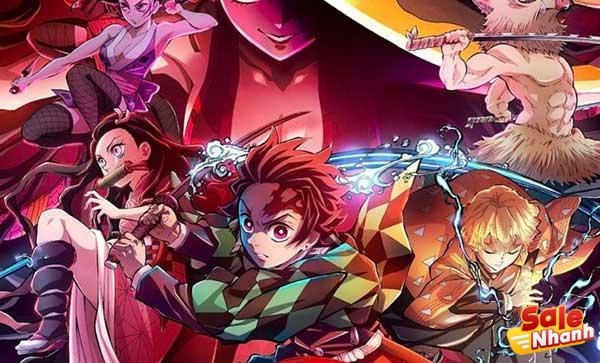 The Awakening of this mark significantly increases one's strength and agility. They can also turn their Nichirin swords into a bright red color that can suppress a demon's ability to regenerate. They can also awaken an ability called Transparent World that allows the user to see flowing blood, muscle and joint movement, as well as predict their opponent's attacks.
However, awakening this mark is not always beneficial to the Demon Slayer. The stress of awakening has caused their body to activate the mark and reduce their lifespan. Users of this special ability can only live up to 25 years. Who has the Demon Slayer Mark in Demon Slayer: Kimetsu no Yaiba? Check out the following reviews!
Obanai Iguro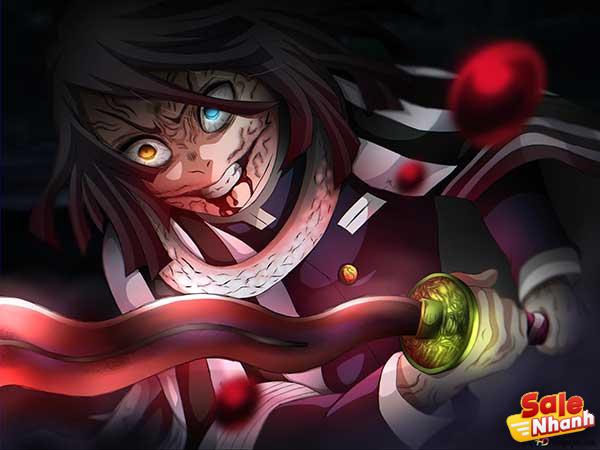 Hashira Fandom Snake Obanai Iguro awakens the Demon Slayer Mark when fighting against Muzan Kibutsuji. His mark appears as a tattoo-like snake pattern extending from his left hand to his chest. This gives him additional power.
Along with his speed, strength, and regenerative abilities, it allows him to turn his Nichirin sword into a bright red color. Obanai can also activate Transparent World for a few seconds. With this ability, he can see Muzan's internal organs.
Sanemi Shinazugawa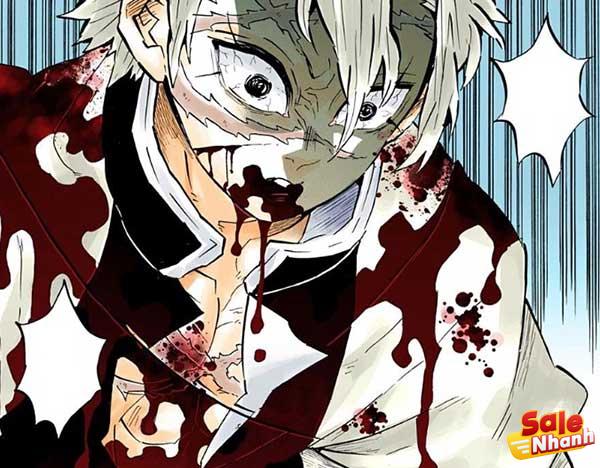 Wind Hashira Fandom Sanemi Shinazugawa awakened her mark to fight Kokushibo. Her mark appears on her forehead as a green origami crane tattoo with two dots. The Awakening of the Mark also allows him to turn his Nichirin sword into a bright red color.
Sanemi is one of the strongest characters in the story. After her mark awakened, she and Gyomei Himejima teamed up to fight Kokushibo. The two of them finally managed to paralyze Muzan Kibutsuji's pillar demon, and Sanemi survived all the chaos.
Giyu Tomioka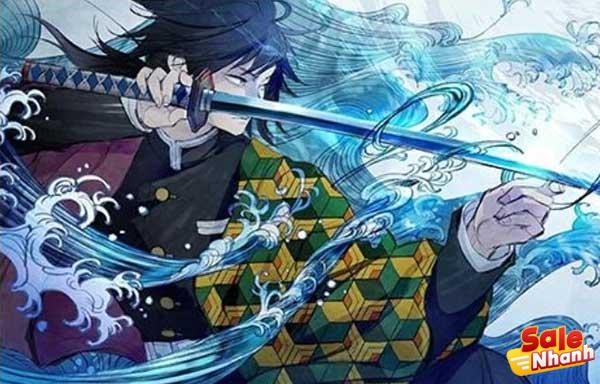 Air Hashira Giyu Tomioka awakened his mark in his fight against Upper Moon 3, Akaza. His Demon Slayer Mark appears as a blue flowing water on his face. After awakening the mark, Giyu can also turn his Nichirin sword into a bright red color.
Giyu is known as a cold and cautious person. People will find it difficult to read. His fight against Akaza was very fierce. Although supported by Tanjiro, Akaza is a very formidable martial artist. However, once Giyu awakened his mark, the battle became balanced.
Kanroji Mitsuri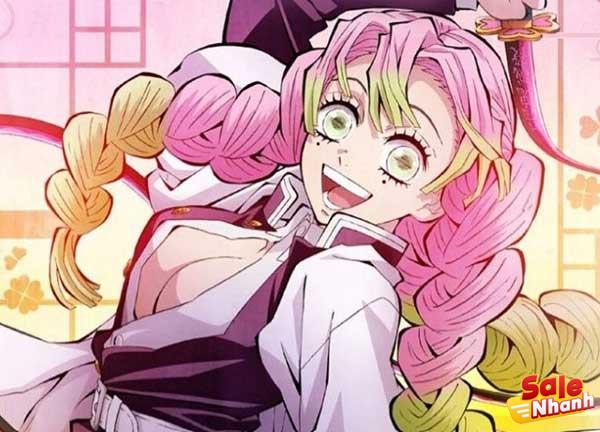 The Swordsmith's Village is where some main characters in the story awakened their Demon Slayer Mark. Hashira Love Mitsuri Kanroji awakened her mark in this section when fighting against Hantengu. The mark has two hearts facing each other with wings in between. The mark appears above the left collarbone.
Mitsuri is known as a Hashira with extraordinary speed and agility alongside her physical strength. After activating her mark, her endurance and physical strength, which were already extremely high, increased even more. This allows her to keep up with Hantengu's strongest clone, Zohakuten.
Muichiro Tokito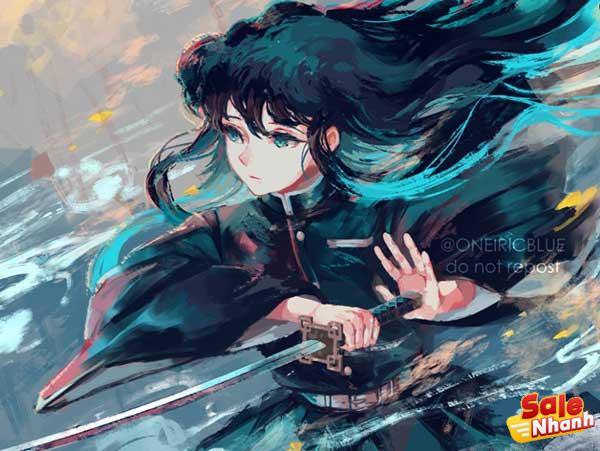 Muichiro Tokito awakened his Demon Slayer Mark for the first time in the Swordsmith Village arc when fighting against Gyokko. A mark similar to a red mist appeared all over his body, but especially on his face and arms. Muichiro can also turn his Nichirin sword into a bright red color and use Transparent World when awakening his mark.
This is definitely an impressive feat for Muichiro. She is the youngest Hashira in the current Demon Slayer Corps. In just two months, the 14-year-old ABG boy was able to achieve the title of Mist Hashira. Muichiro is the descendant of Michikatsu Tsugikuni or Kokushibo, Upper Moon One.
Himejima Gyoumei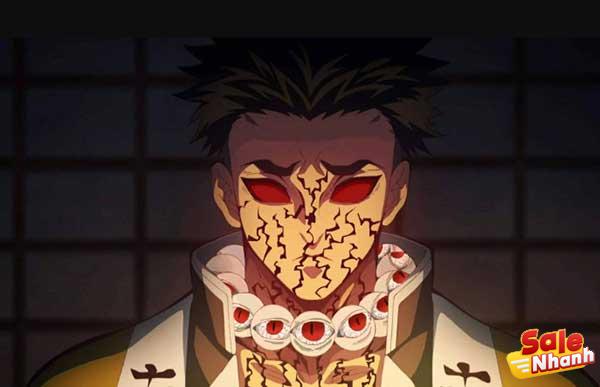 Gyoumei is the temporary leader of the Hashira and the strongest among them. The Stone Hashira awakened her Demon Slayer Mark when facing Kokushibo. The mark appeared as a crack on his forearm.
Gyoumei can turn his Nichirin weapon into a bright red color twice. Once when fighting Kokushibo and again when attempting to kill Muzan. Gyomei can also awaken the ability of Transparent World. He can predict the opponent's movements by observing blood flow, joint and muscle movements, even though he is blind.
Tanjirou Kamado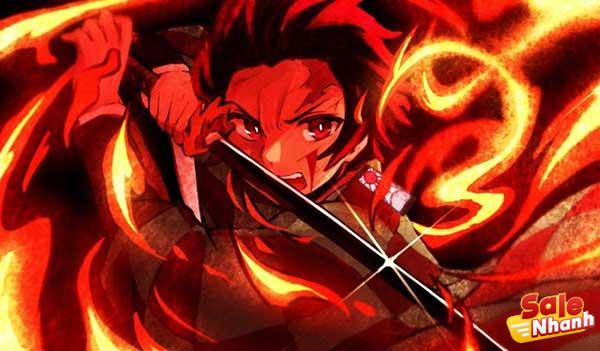 Tanjiro awakened his Demon Slayer Mark for the first time when he attempted to behead Gyutaro. He revived it again in the battle against Hantengu, Upper Moon Four. The flame-shaped mark became permanent after Tanjiro underwent strict training in the Hashira Training arc.
As a user of the Sun Breathing technique, Mark also resonates with the Hashira swordsmen around him. It makes them awaken their own Mark. Tanjiro's Demon Slayer Mark is located on his left forehead, right above his burn scar.
Michikatsu Tsugikuni or Kokushibo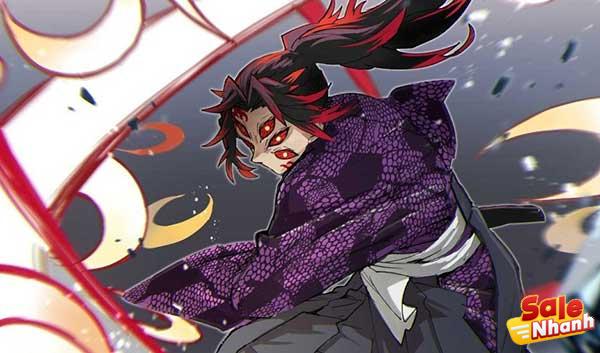 Kokushibo is the twin brother of Yoriichi Tsugikuni. Before turning into a demon, Michikatsu was a demon hunter. He even awakened his Demon Slayer Mark when training under Yoriichi's guidance. The mark takes the form of flames, spreading from the bottom right side of his forehead to the upper left side.
He can not only awaken Transparent World. In fact, like Yoriichi, he can use it regularly if he wants to. Being a demon, Kokushibo avoided the curse of dying at the age of 25. This is because demons are immortal.
Yoriichi Tsugikuni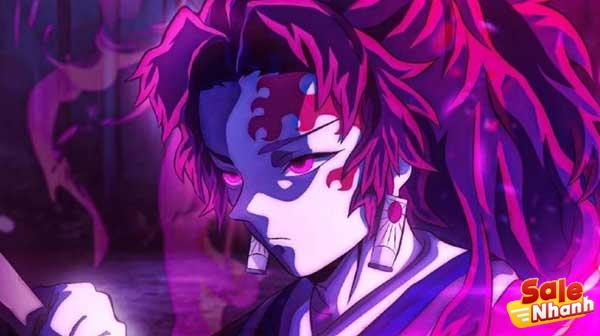 Yoriichi was born with the Demon Slayer Mark on his forehead. The flame-shaped mark glows brightly on his left forehead and extends down to his cheek. Because of this mark, his father hated him. He even abused Yoriichi when he was a child. In addition to that mark, Yoriichi was born with many other abilities such as Transparent World and Void.
Yoriichi is the creator of the first breathing technique called the Sun Breathing, which he later developed into different forms of breathing techniques to match the strength of each of his disciples. He is the first swordsman who can turn his Nichirin sword into a bright red color. He is the only demon hunter who can resist the curse of the mark by living until the age of 85. He died while fighting Kokushibo.
Salenhanh – Product review blog

Address: 115 Nguyen Van Qua, Tan Hung Thuan Ward, District 12, Ho Chi Minh City

Website: 

https://salenhanh.com

Mail: Salenhanh.com@gmail.com

#salenhanh #Reviewsalenhanh