Black Panther: Wakanda Forever was produced and released in an atmosphere of grief over the passing of Chadwick Boseman, who played T'Challa. Nothing can replace him, so this movie is dedicated to him as well as his character.
From the beginning to the end of the film, this mourning atmosphere still pervades, especially in Shuri's actions and thoughts as the successor.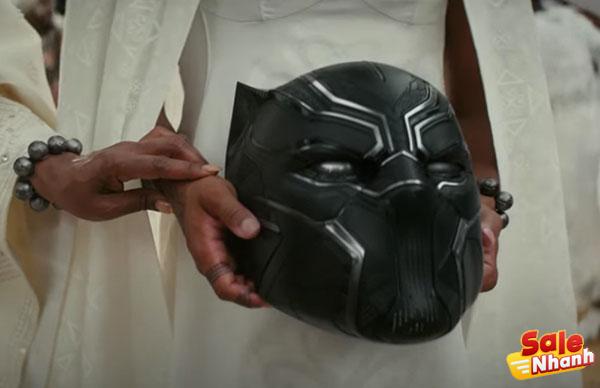 Most of the characters from the first movie have returned. There are people who get more shares, there are people who get a proportionate share, but there are also those who are wasted. Through this article, let's take a look at the development of their characters in the second Black Panther movie after the death of the wise king.
Shuri (Letitia Wright)
Shuri is a Wakandan princess who designs technology for her people. He is always in his lab researching and creating a variety of technologies, essentially an escape from the pain of T'Challa's death.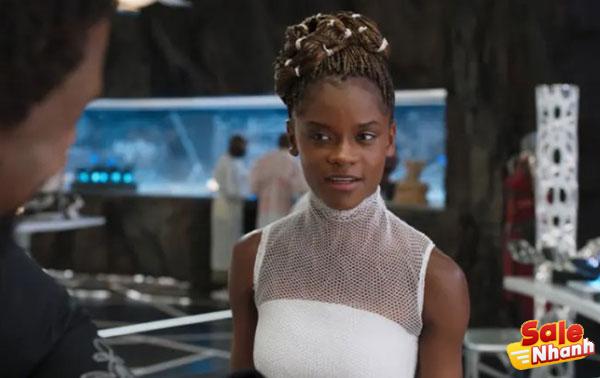 After Queen Ramonda was killed in a Talokan attack, rule rested in her hands. Although feeling unprepared, Shuri still had to do something to protect Wakanda from the invasion of Namor and the people of Talokan.
He has a vision associated with technological progress rather than ancestral traditions. After becoming Black Panther, the intent of revenge enveloped him. But T'Challa's message of peace can make him change his attitude and forgive Namor's aggression, while promising to protect Talokan.
Letitia Wright was entrusted by Ryan Coogler to take on the position of the main character left by Chadwick Boseman. The closeness with the late actor T'Challa makes his pain clear throughout the film.
Though he feels forced, he is able to repay the trust of Marvel and his true fans who truly support Shuri as the new Black Panther.
Nakia (Lupita Nyong'o)
Nakia is a female warrior from the River Tribe, Wakanda. His expertise is in the field of intelligence with his ability to camouflage and fluent in multiple languages.
He returned to Wakanda at the request of Queen Ramonda to track down Shuri's whereabouts. He rescued the princess in Talokan and later helped defend Wakanda from Namor's attack.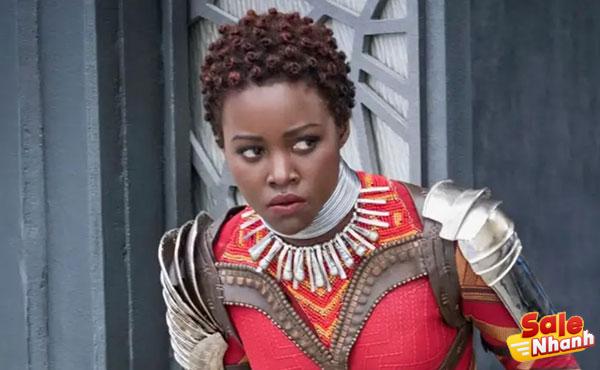 After the events of "Blip", he lives in Haiti. She was not present at T'Challa's funeral to protect the will of her lover, the son who would later become Wakanda's heir. This is what makes her attitude more mature and calmer in dealing with various problems.
Lupita Nyong'o has an impressive acting record for an actress who has just entered the movie world. In less than a decade, he's been in two of the biggest movie franchises, Star Wars and the Marvel Cinematic Universe.
She returns to play the more mature Nakia, who has become a mother, but has not lost the courage and ingenuity of a Wakandan warrior.
Okoye (Danai Gurira)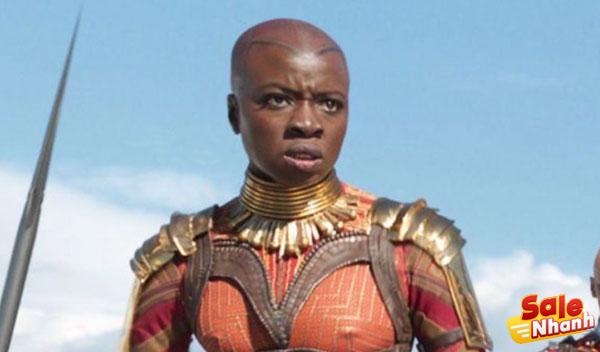 Okoye is the general of Dora Milaje, Wakanda's special force of female knights. He was a confidant of Queen Ramonda but was dismissed after disappointing the queen by not being able to take care of Shuri during her trip to America.
It is also revealed that her husband, W'Kabi, is in prison for his role as Killmonger stunt in the first film. Okoye's silhouette is inseparable from Danai Gurira, this Zimbabwean-American actress.
There is no doubt in her determination and ingenuity as a general Dora Milaje. And again, he brings in the character Okoye, who in the climactic battle wore this Midnight Angel costume very well. It is possible that in the next movie he will get a more important role.
M'Baku (Winston Duke)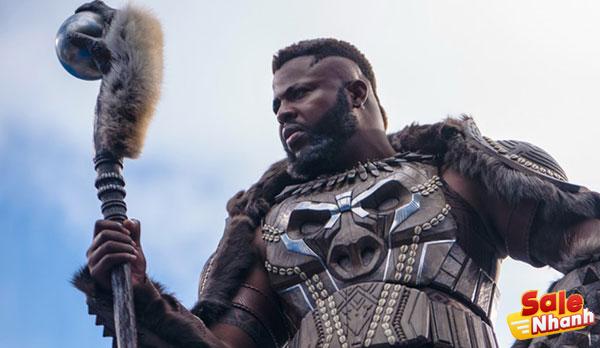 M'Baku is a powerful warrior and leader of the Jabari Tribe in Wakanda, who no longer isolates himself in the mountains. He is always at the forefront of every battle, even having the opportunity to confront Namor despite losing heavily.
M'Baku proved wiser to give Shuri advice when he was appointed leader of Wakanda. Winston Duke returns to portray the character well. Always quick in responding to problems, as quick as a mouth that utters warlike words.
But in two scenes, he shows his wisdom as a leader. At the end of the film, she resigns as Shuri's representative in the traditional fighting event of Wakandan.
Riri Williams (Dominique Thorne)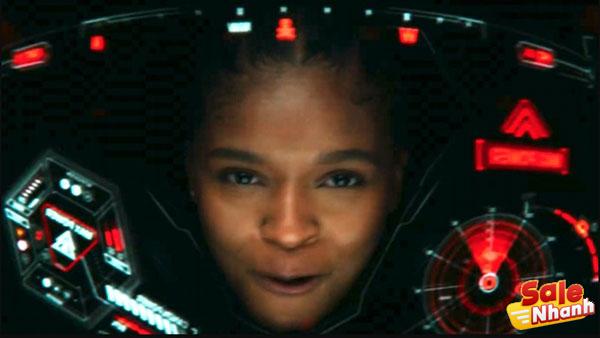 Riri is a Massachusetts Institute of Technology student from Chicago who created the Vibranium tracker. He also creates high-tech armor from scraps.
The technology he developed closely resembles Tony Stark's. His age doesn't differ much from Shuri's, so they can become real friends.
Did you know that Dominique Thorne auditioned for the role of Shuri in the movie Black Panther (2018)? Despite the failure, Dominique Thorne now has a second chance in the Marvel universe with a big role in the future.
The movie Black Panther: Wakanda Forever is just an introduction to his character that will be further developed in Disney's Ironheart series.
Namor (Tenoch Huerta)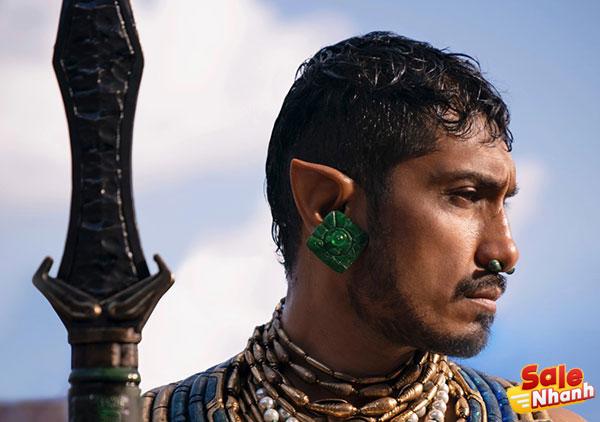 Namor was the king of the Talokan, an ancient underwater culture. He is also known as K'uk'ulkan. He has great strength, can fly with wings above his ankles and is also very agile in the water.
She wears clothes and weapons made of pure vibranium, which is also the source of her power. Her past is painful. His mother died at the hands of the colonial nations from Europe when they came to America and colonized them.
That's why he has a great grudge against the western nation. He took great care of Talokan underwater and created an artificial sun out of vibranium.
Although he often plays in Hollywood-produced films, Tenoch Huerta's name is still embedded in the word "intro" in this film.
According to the information obtained, Marvel has prepared long-term plans for this newly introduced character in Black Panther: Wakanda Forever. Tenoch Huerta had to learn Mayan for the role, while also learning to swim.
Everett K. Ross (Martin Freeman)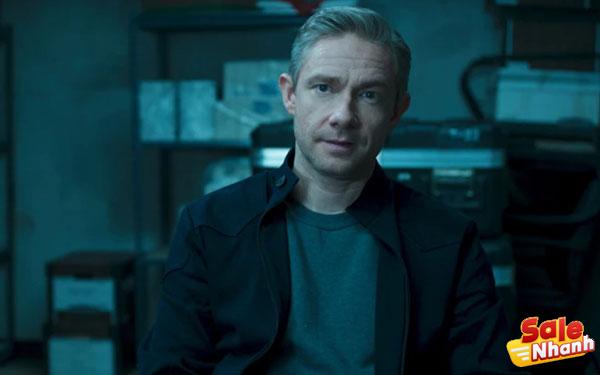 Everett is a Central Intelligence Agency (CIA) agent who has a close relationship with Wakanda because his life was saved by them. He passes information about Riri to Shuri, which makes her suspicious of her superiors as well.
When he was caught, he was sent to prison. But on the way, he is saved by the Midnight Angel. In this movie, Everett's role is very small.
Although he appears in some scenes, his character is not developed, even without a story from him, the movie runs well. Even so, Martin Freeman performed well despite the character's limitations.
Valentina Allegra de Fontaine (Julia Louis-Dreyfus)
Valentina is the new director of the CIA. She turns out to be Everett's ex-wife. His demeanor is very consistent, he speaks loudly and his thinking is very tactical.
He investigates Wakanda's involvement in Riri's kidnapping. After exposing Everett's secret relationship with Wakanda, he jailed the CIA agent.
The character, played by Julie Louis-Dreyfus, first appeared as a guest in the post-production scene of the film Black Widow (2021), then reappeared in the Falcon and Winter Soldier series. . It is not yet known whether he ordered the search for Riri or not.
Ramonda (Angela Bassett)
Ramonda is the sovereign queen of Wakanda. He succeeded T'Challa as leader of Wakanda after his death. Britain is very strict about protecting Wakanda's natural resources, especially vibranium, from foreign hands.
In her grief, she always invites Shuri to come forward for the future of their nation. Unfortunately, he died saving Riri when Namor attacked Wakanda.
Undeniably, Angela Bassett is the best actress in this movie. The emotions in his character are evident through facial expressions, gestures and even voice. We were moved when he spoke emphatically at the United Nations forum and felt his tenderness when he spoke to Shuri.
Those are the actors and actresses who played in the movie Black Panther: Wakanda Forever. They appear in an atmosphere of deep grief, especially characters from the Wakandan nation, and are able to portray that well on screen.
Namor captures our attention throughout the film with his poignant personality. And we immediately hoped that Namor would continue to be present in the Marvel Cinematic Universe.
Having received a certified new stamp from Rotten Tomatoes and poised to hit the box office charts, this movie is a must-see, Marvel fan or not. Have fun watching!
Salenhanh – Product review blog
Address: 115 Nguyen Van Qua, Tan Hung Thuan Ward, District 12, Ho Chi Minh City
Website: https://salenhanh.com/en
Mail: Salenhanh.com@gmail.com
#salenhanh #Reviewsalenhanh